Today is the Pinterest Inspiration Party over at Young House Love.  John and Sherry host this link party 4 times a year to encourage us to actually make something that we have pinned on Pinterest. I think that's a great idea. I have boards full of great projects that I pinned in the hopes of getting to "some day" and joining in this party motivates me to just do it!

This pillow is my inspiration. It has been on my Pillows, Pillows, Pillows board for quite some time. Isn't it pretty? I just love it!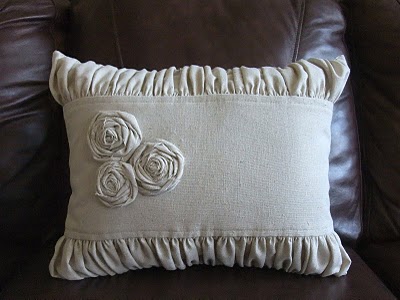 Suzanne from Just Another Hangup made this pillow and has an incredibly easy-to-follow tutorial on her blog. I followed all of her directions (except for the top-stitching, I kinda forgot that step). She explains how to make evenly gathered ruffles which in my opinion is a fool-proof method. Please go over to her blog on how to make this pillow. I'm not going go over the steps to make this pillow because Suzanne did such a wonderful job with her tutorial. I'll just show a few photos of my pillow-making: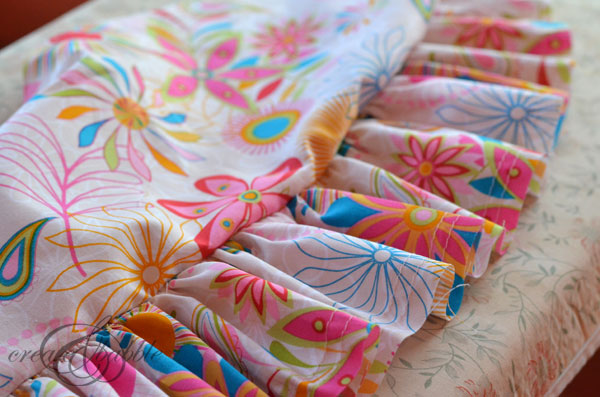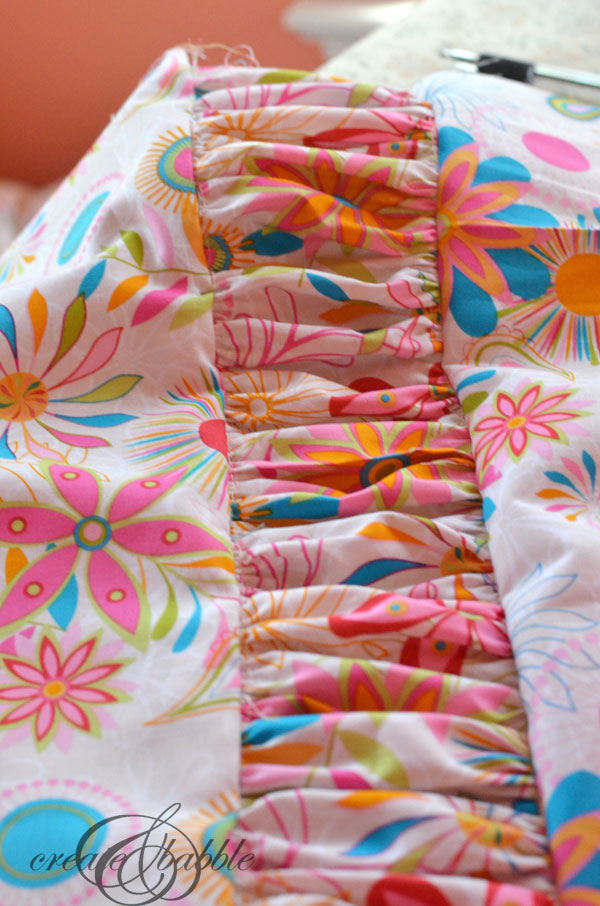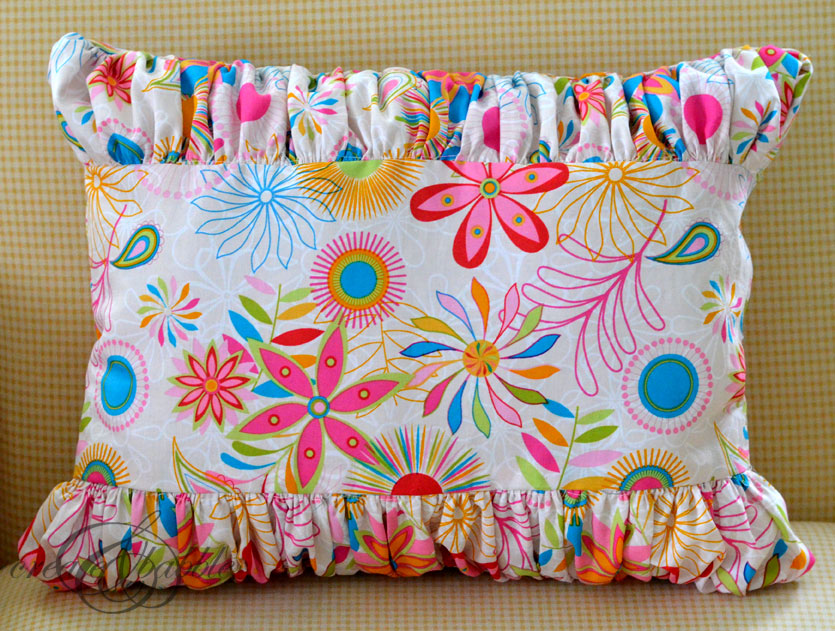 All done! What do you think? I love it! Thanks Suzanne, for a great tutorial!