To celebrate my love of both bike riding and scrapbooking, I made a scrapbook page about, you guessed it, bike riding. While I am an avid bike rider, it has been a lonnnng time since I've made a scrapbook page. Back in the day I was a real scrapbook enthusiast. A friend and I would travel many miles to go to a "real" scrapbook store. Back then, scrapbook stores were few and far between and A.C. Moore was the only show in town and that time, they carried very little. Our pages consisted of mostly solid colored card stock and a few stickers. Oh how times have changed! Today, shopping for scrapbook supplies is as easy as opening your email inbox.
Okay, that's enough of my walk down memory lane. Let's get to my page: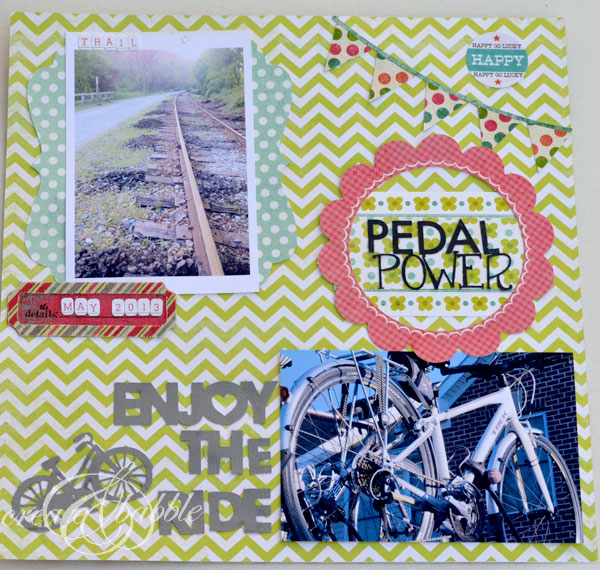 By today's standards, it's probably on the simpler side, but I like to focus on the photos more than the embellishments.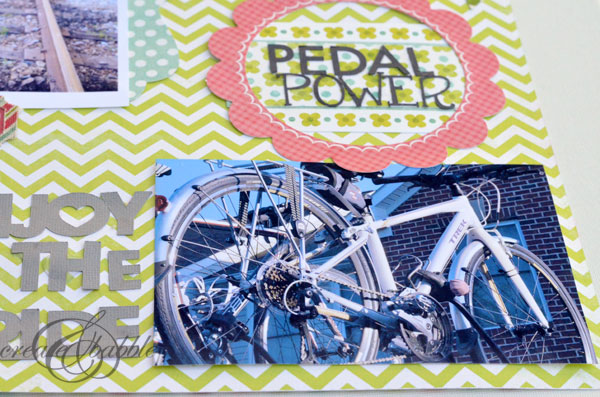 All of the supplies are from a kit that I got from peachycheap.com called Lime Twist by My Mind's Eye. Peachy Cheap is a daily deal site that I subscribe to and I love it and highly recommend it. The letters and bicycle are Silhouette Studio files that I cut with my Cameo.
Let's talk about my bike. Dan  surprised me last summer with this new bike!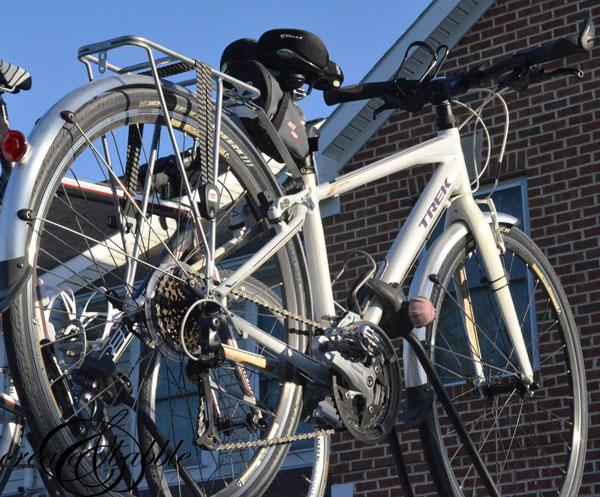 Isn't she a beauty! Here's the thing. See those plain ugly fenders over the wheels? I had them installed recently and here's why: Did you ever get caught in a rainstorm while riding a dirt/gravel trail? If you haven't, then you've never experienced a "racing stripe" of mud down your back. That's if you don't have fenders on your bike. I always thought fenders were so not cool. Until that day it rained. hard. And I got my first "racing stripe". Not cool. And no, I don't have a photo of it. ; )
So here is what I'm thinking: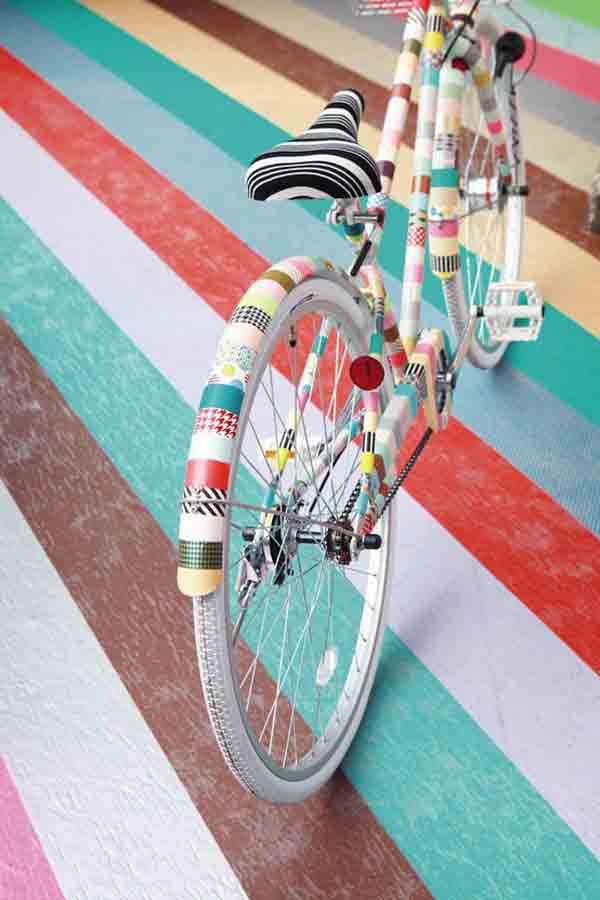 Pretty cute, huh!?!
I told Dan about my idea and he just rolled his eyes! What do you think? Washi tape the fenders?