Today I want to how I made my Monogrammed Dollar Store Eyeglass Case.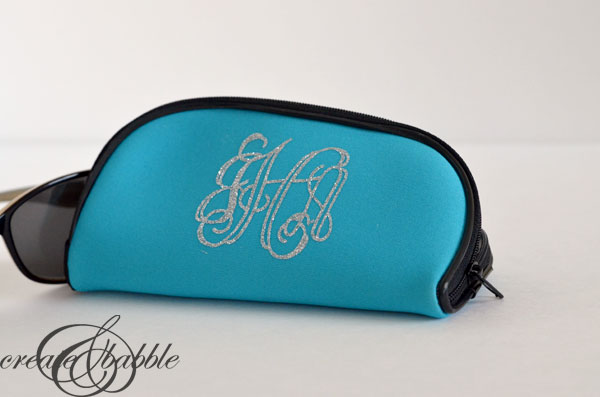 Have you noticed that monograms are a hot trend? Monograms are everywhere: fashion, home decor and jewelry to name a few. It makes sense. Why carry or wear items with the designer's monogram or logo when it can be our own personalization. One problem: to have an item personalized with your monogram is going to cost extra. Solution: do it yourself!
I bought this plain eyeglass case at Dollar Tree.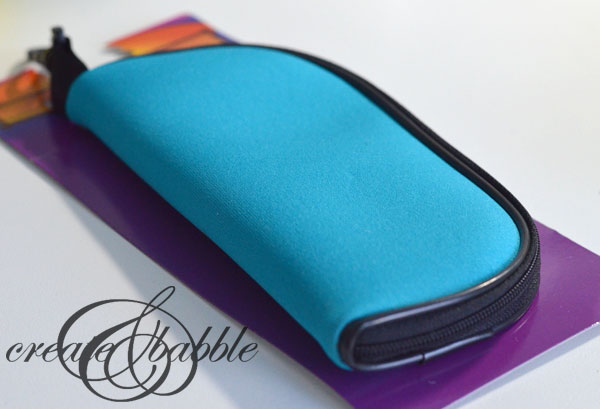 Using my Silhouette Cameo, the Vine Monogram font (purchased font) and some leftover glitter vinyl, I cut out my monogram and ironed it onto my $1 eyeglass case. See my tutorial here where I wrote about using glitter vinyl instead of rhinestones. One important step to remember before cutting a monogram: reverse the image!
If you don't own the Vine Monogram font, the Silhoutte Online Store has monogram files for 50 cents. Also there are free monogram fonts available for download such as Monogram KK font from dafont.com.
As for how my monogrammed eyeglass is holding up, it's been banging around in my purse for about two weeks and it's still looks good. If it only lasts through the summer, I'm happy with that. After all, it only cost $1!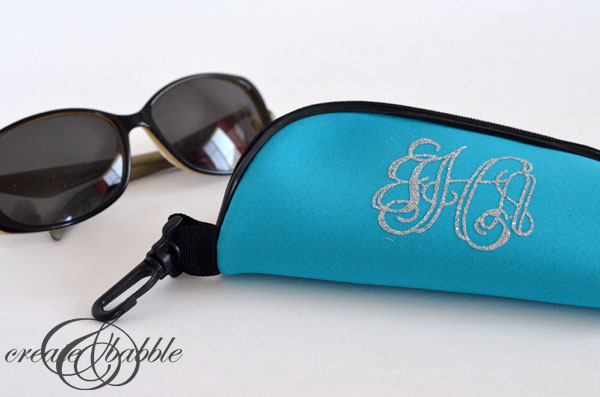 Linking up here:
Whipperberry