Here's a quick and easy way to dress up a plain vase. Wrap some ribbon around it! You'd never guess that this ribbon wrapped vase was just a plain, inexpensive $1 vase for the Dollar Tree.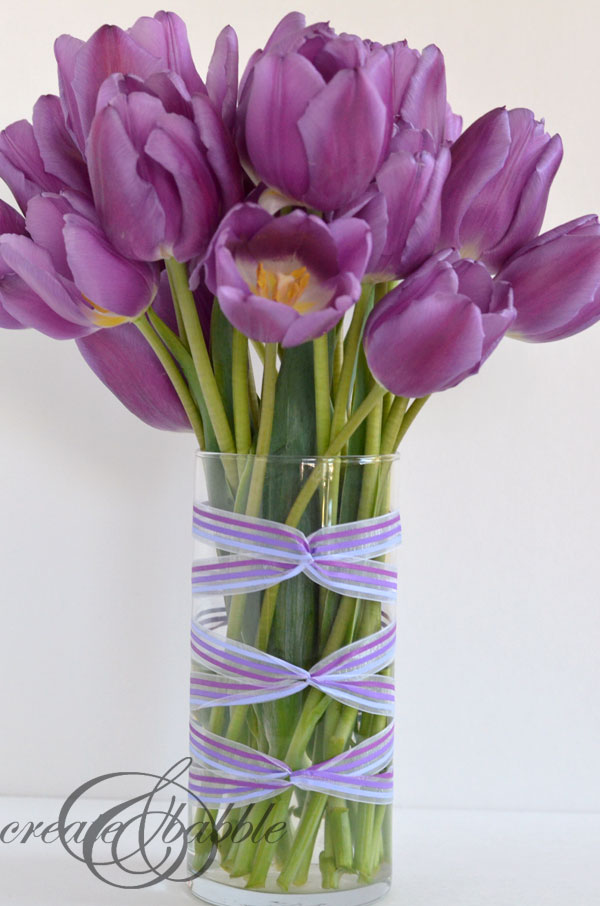 Spring has finally sprung here in the northeast. We had beautiful, warm weather over the weekend and we finally got to ride our bikes! It was great to be out on the trails, pedaling past farmland being plowed and readied for planting, and over bridges that cross clear, cool streams lined with gorgeous wild flowers and foliage.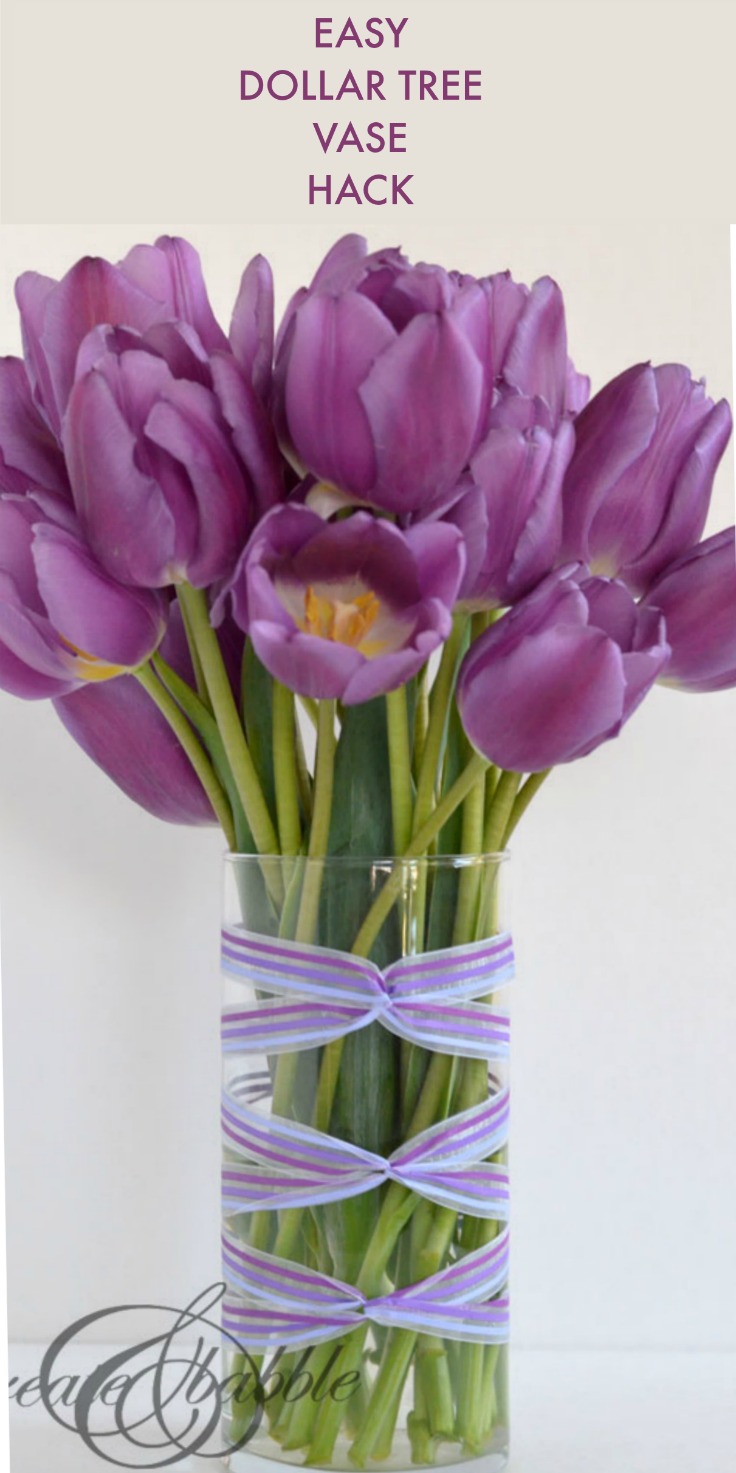 Spring also means that my tulips are up! I have a bunch planted on the side of my house for the purpose of cutting and bringing Spring indoors. Anyone that knows me knows that I'm not much of a gardener. I just looked at the photos on the packages of bulbs and picked my favorites. If these purple tulips have a specific name, I don't know what it is. I just know I like the vibrant purple color.
As soon as the tulips were up, I went out and cut them for my vase. My plain, glass, boring vase. I immediately thought: I can do better than this! So up to my craft room I went and saw my ridiculously large and ever-growing collection of ribbon. I could have just wound ribbon around the vase, but then I remembered how we wrapped the bouquet stems for my daughter's wedding. Hmmm, I could do that with the vase!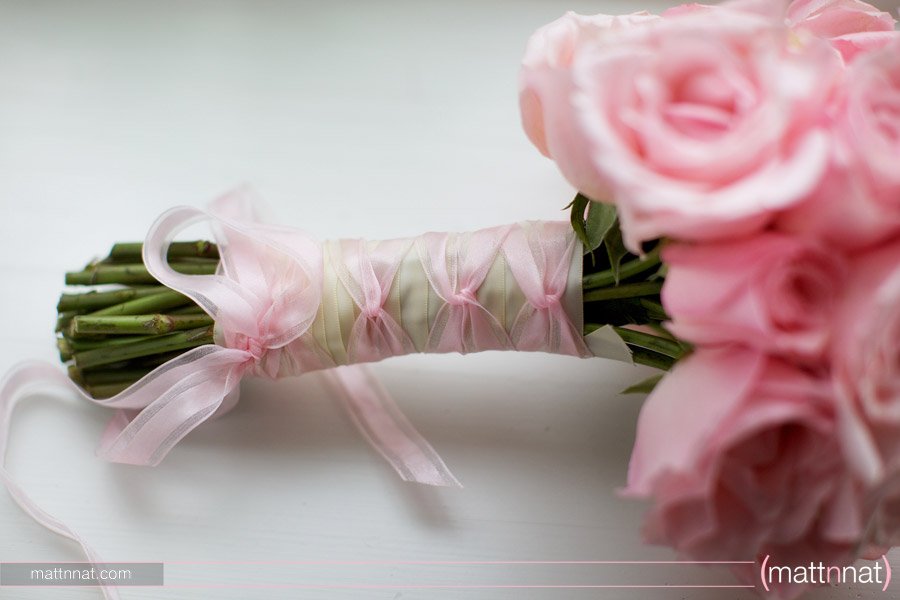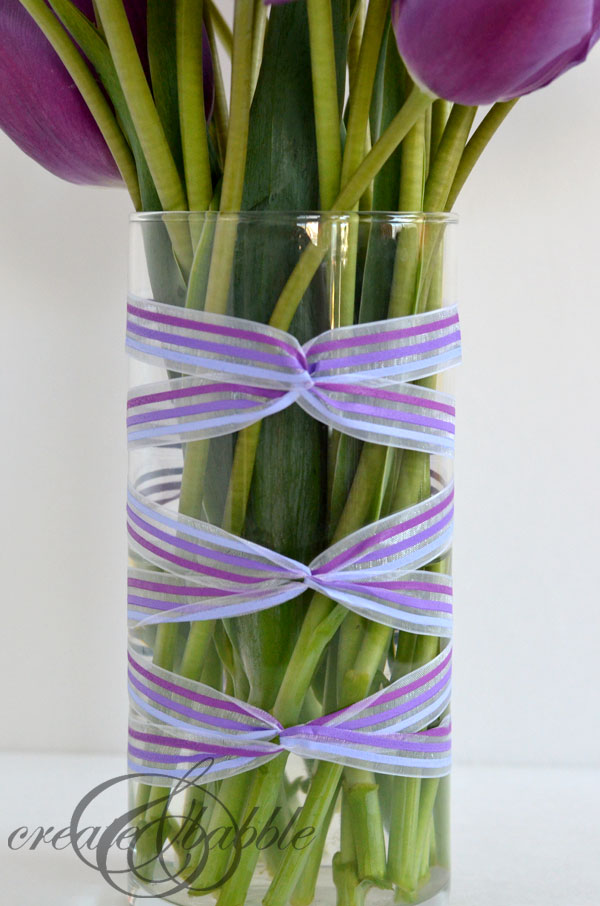 It was so easy and took about two minutes. You need nothing but ribbon to do this. Just bring the two end of the ribbon to the front of the vase, twist it twice, take the ends to the back, cross over, bring to the front and twist twice. Repeat one more time and then knot the ends in the back. That's it! I just happened to have this ribbon that goes perfectly with the color of the tulips. I love how it makes my vase of flowers look so pulled together and kind of "designer"!
What about you? How are you bringing Spring into your home?
Want to see more dollar store ideas? You might like this pretty mirror, this wreath, or this footed plate.
I link to these parties.