Chalkboards are everywhere! Chalkboard walls, chalkboard printables for framing, chalkboard labels, there are even chalk-like fonts! So of course I wanted to jump on this chalkboard bandwagon. Not just because it's one of the hottest trends – they can be practical, too. For instance, a chalkboard in your kitchen can let everyone know what's for dinner; a grocery list; or if you have awesome calligraphy skills it can be a work of art. I really want one in my kitchen, but that will wait until after we remodel. In the meantime, to satisfy my need for a chalkboard, I made one. You can, too. I'll show you how I made mine with an unfinished kitchen cabinet door. I found the perfect cabinet door for a chalkboard for only $4 at the local Re-Store.
Here's what I used (includes affiliate links):
cabinet door from local ReStore
paint
painter's tape
sanding block
chalk
I won't bore you with pictures of me painting the frame of the door, but that's what I did first. The next day I covered the painted frame with painter's tape then took it outside (in the dark – which is why there are no photos of this step) and light sprayed it with the chalkboard spray paint according to the directions on the can. Reading the directions on the can was the hardest part of the entire process – why do they have to make that print so small!!!). Be sure to follow their directions because they may vary from one brand to another. Mine took about 5 coats. The next day I "primed" the chalkboard by rubbing a piece of chalk sideways across the entire chalkboard.  Then you wipe off the chalk with a dry cloth and you're done! Almost forgot, I roughed up the painted edges of the frame with the sanding block.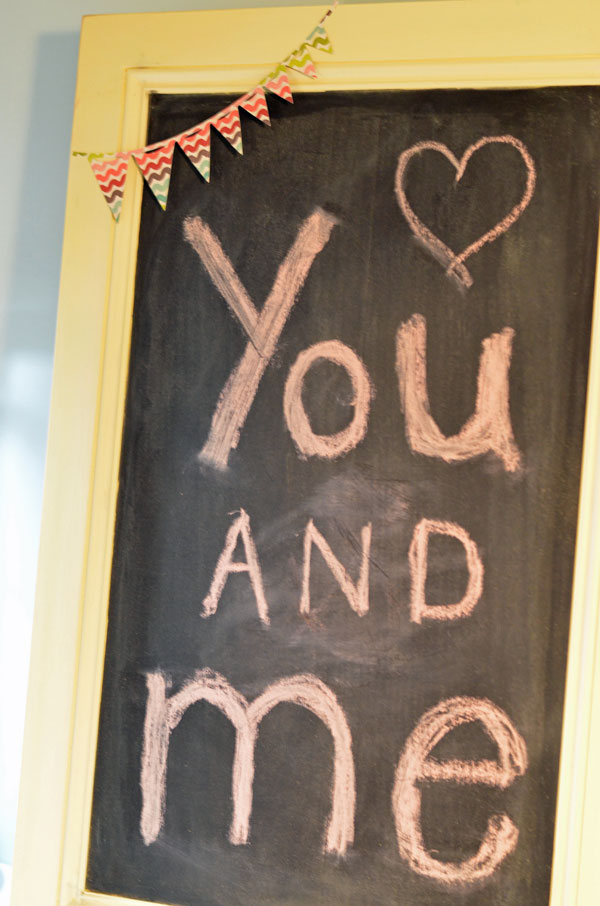 Of course I had to pretty mine up with a banner I cut out using my Silhouette Cameo®. And yes, sadly my chalkboard writing skills are lacking, but I couldn't show you a bare chalkboard!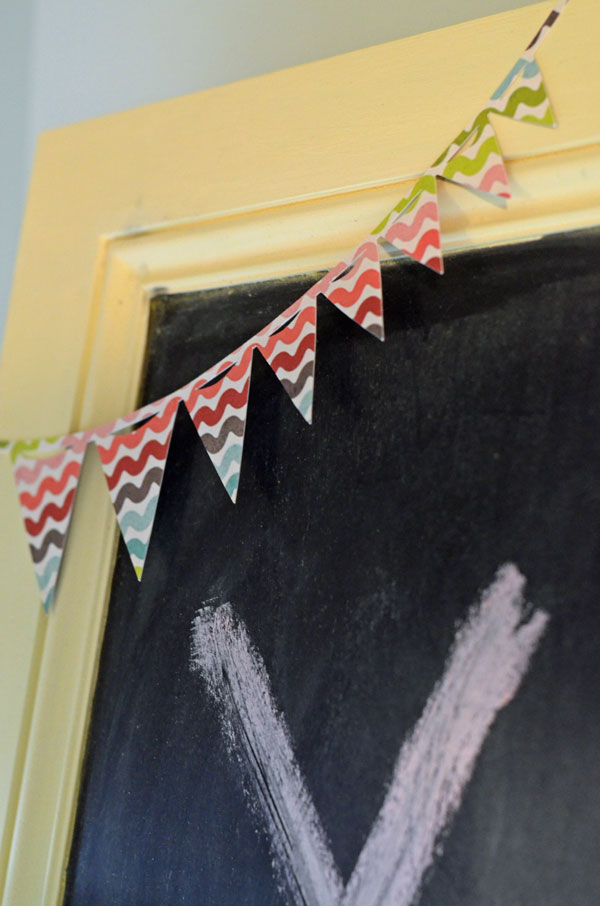 I love how it turned out and it will hang on a wall in my craft room. What about you? Did you join the chalkboard craze?