See how to make a Christmas Pedestal Plate for $2. What???? I know! I adore pedestal plates. I don't know what it is about them. They just seem so classy, right??? They really jazz up a table. Especially for a special event like Christmas.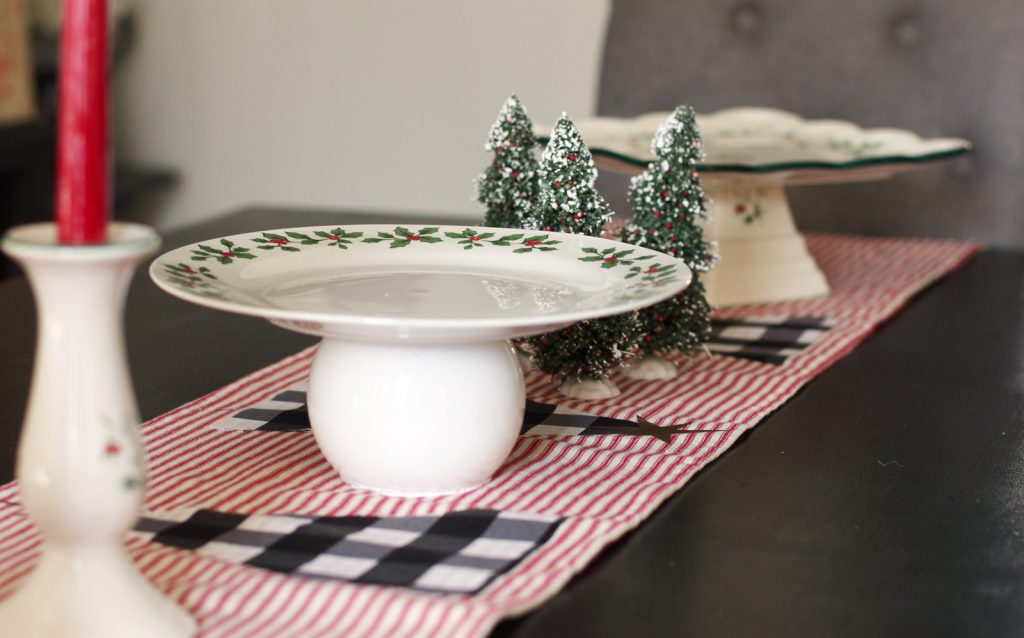 I made this one with a glass bowl and a ceramic Christmas plate from the Dollar Tree.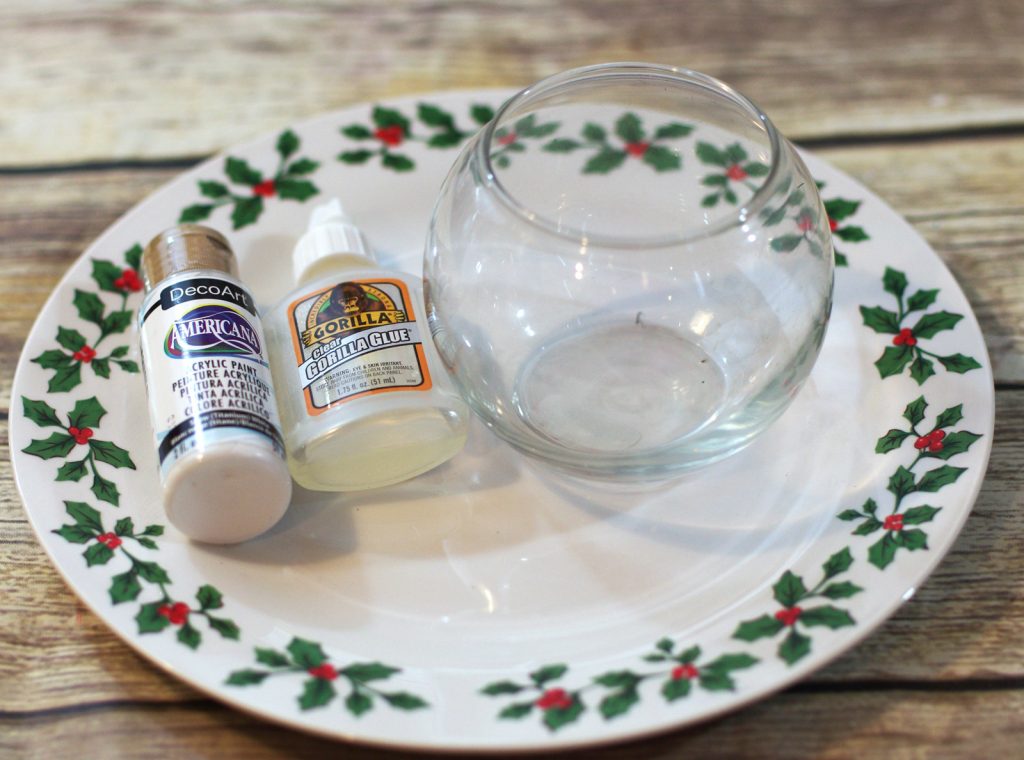 All I needed to make it was the plate, the bowl, some white acrylic craft paint
(I used Americana by DecoArt), and a bottle of clear Gorilla Glue
.
Step One – Add some paint into the clear, glass bowl and swirl!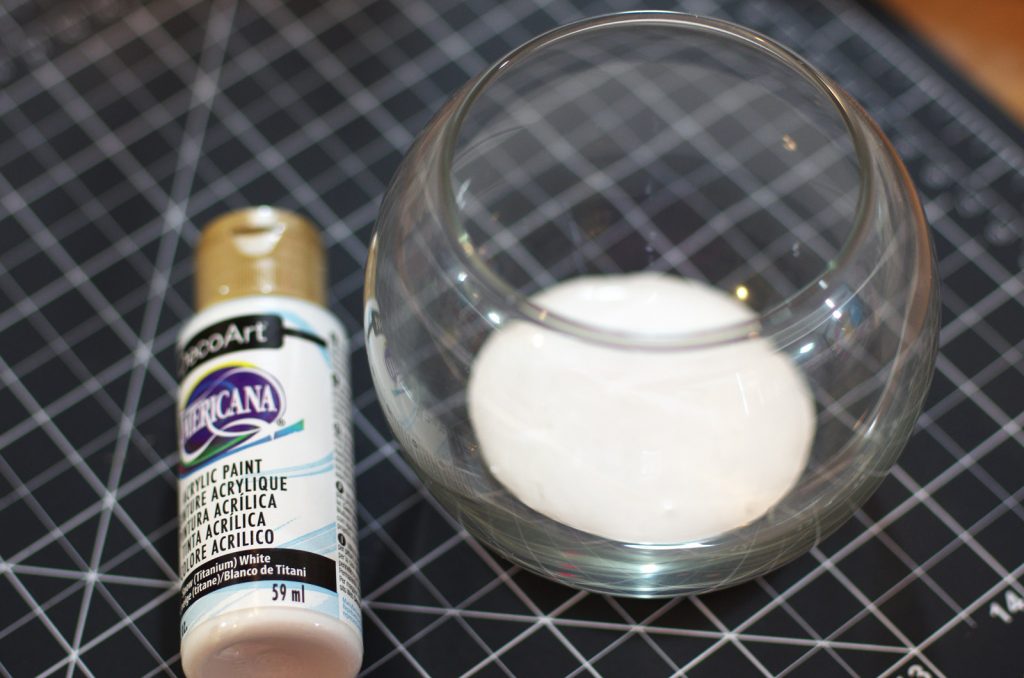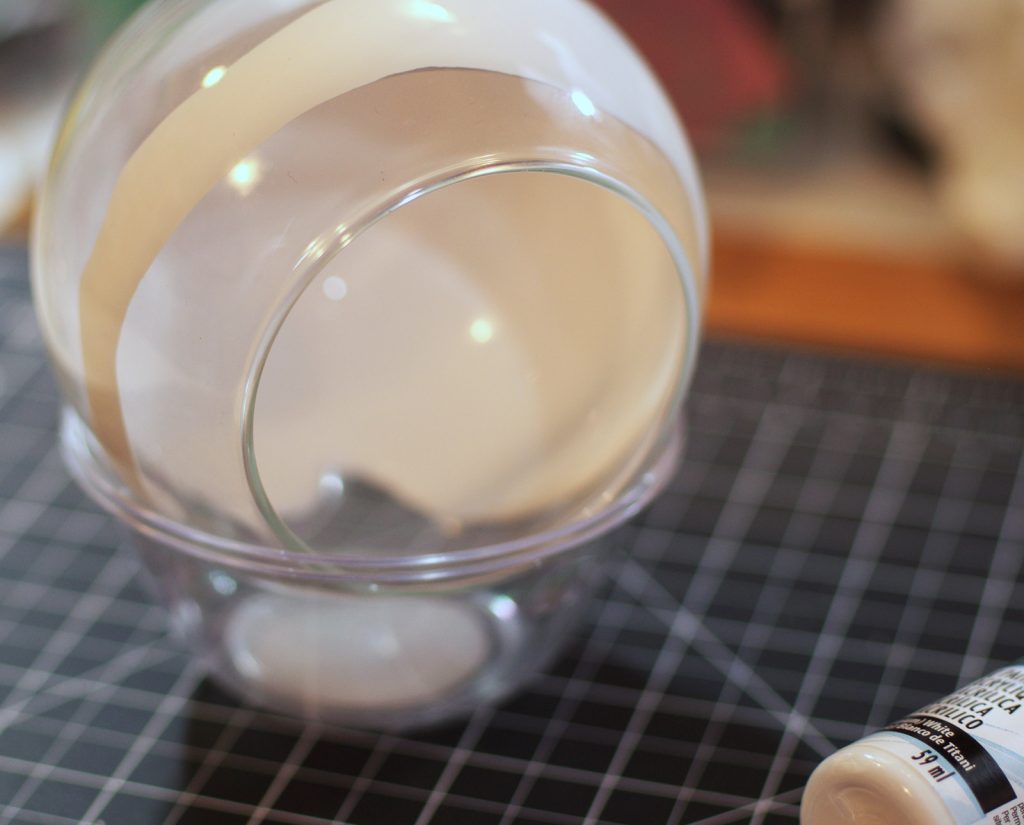 Place the inverted bowl over a plastic cup and let the excess paint drain.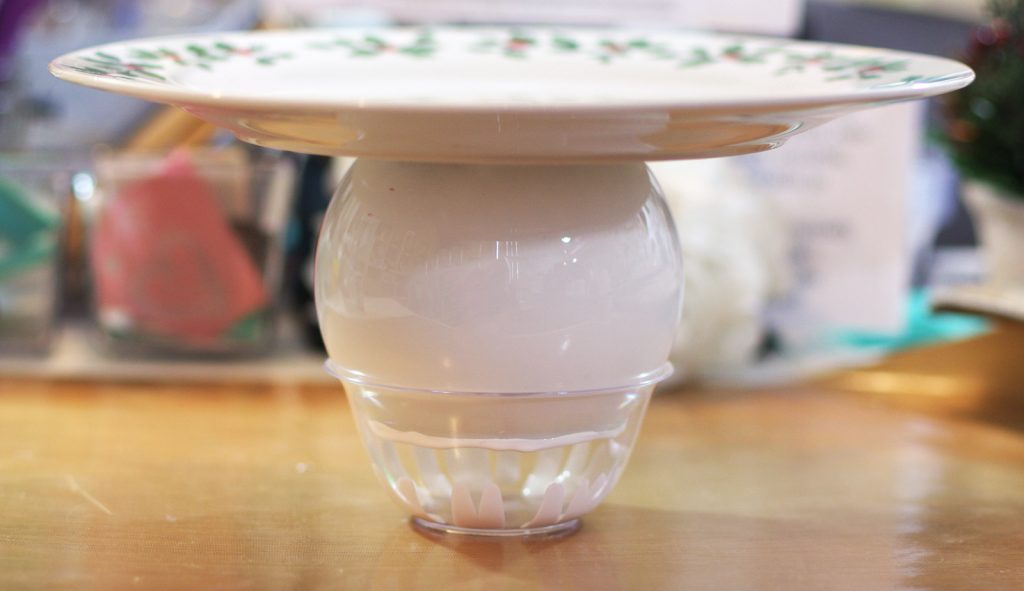 Next, glue the plate onto the bottom of the bowl and let everything dry for a few hours.
That's it. So easy and inexpensive to make.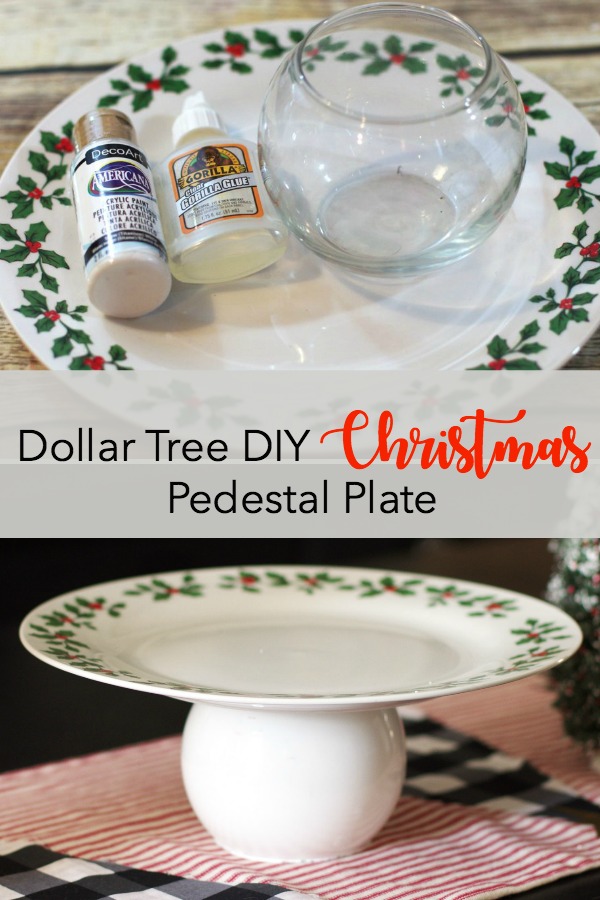 This post is part of the Dollar Store Design Squad challenge. A bunch of us get together every other month and challenge ourselves to make a home decor piece using items from the dollar store. Let's see what my friends have made this month: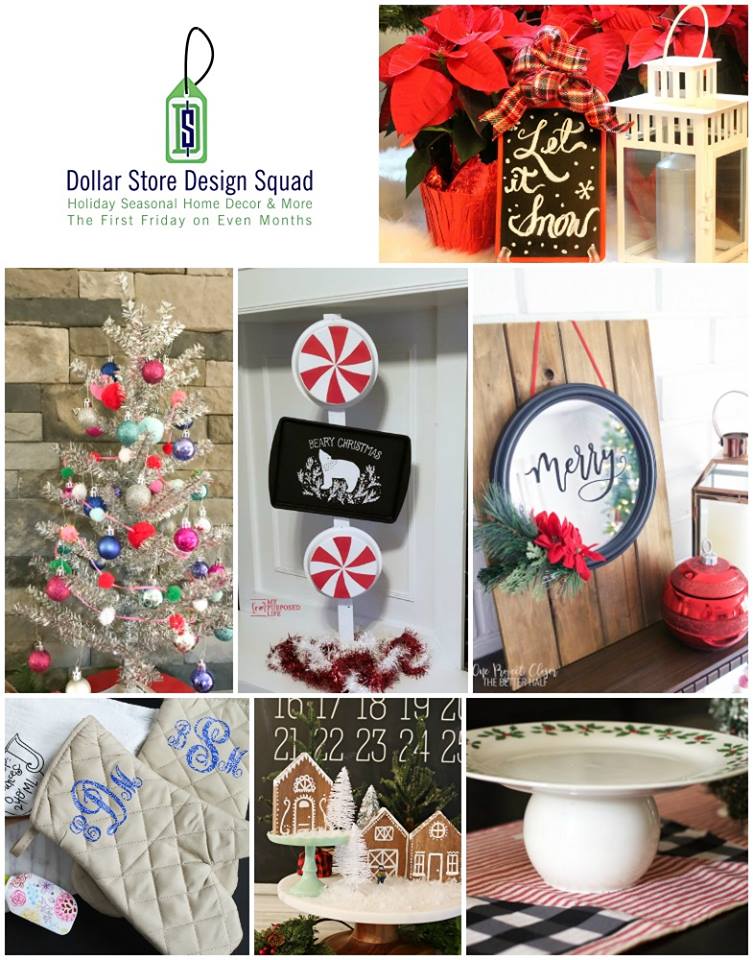 Hand Lettered DIY Dollar Store Merry Sign