We all love a good cocktail from time to time. I know I do! And by looking at the blog analytics I can tell that many of my readers do too! Some of my most viewed posts are cocktails! Let's add Merry Moscow Mules to the list!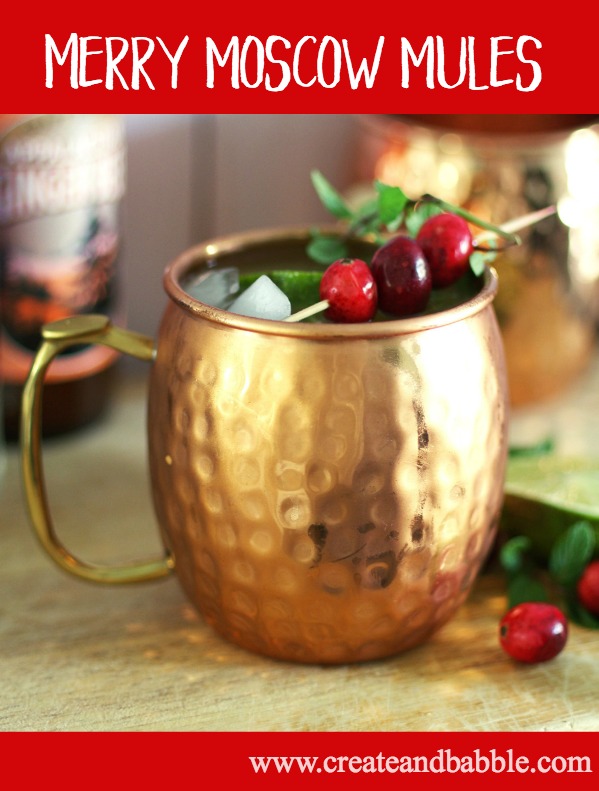 The Blueberry Moscow Mule is one of my favorites, and it inspired today's cocktail. This Merry Moscow Mule is super simple to make. All you need is ginger beer, lime juice, fresh mint, and some fresh cranberries.
If you are looking for even more Christmas Cocktail ideas, I have the recipe for Winter White Cosmopolitans and also a whole collection of Holiday Cocktail Recipes. Yep, there is no shortage of cocktail recipes around here. And cookies. Lots of cookies recipes, too! Cookies and cocktails: I gotcha covered! Healthy recipes??? Not so much.
Oh, and be sure to check out my friends' Christmas Cocktail recipes at the end!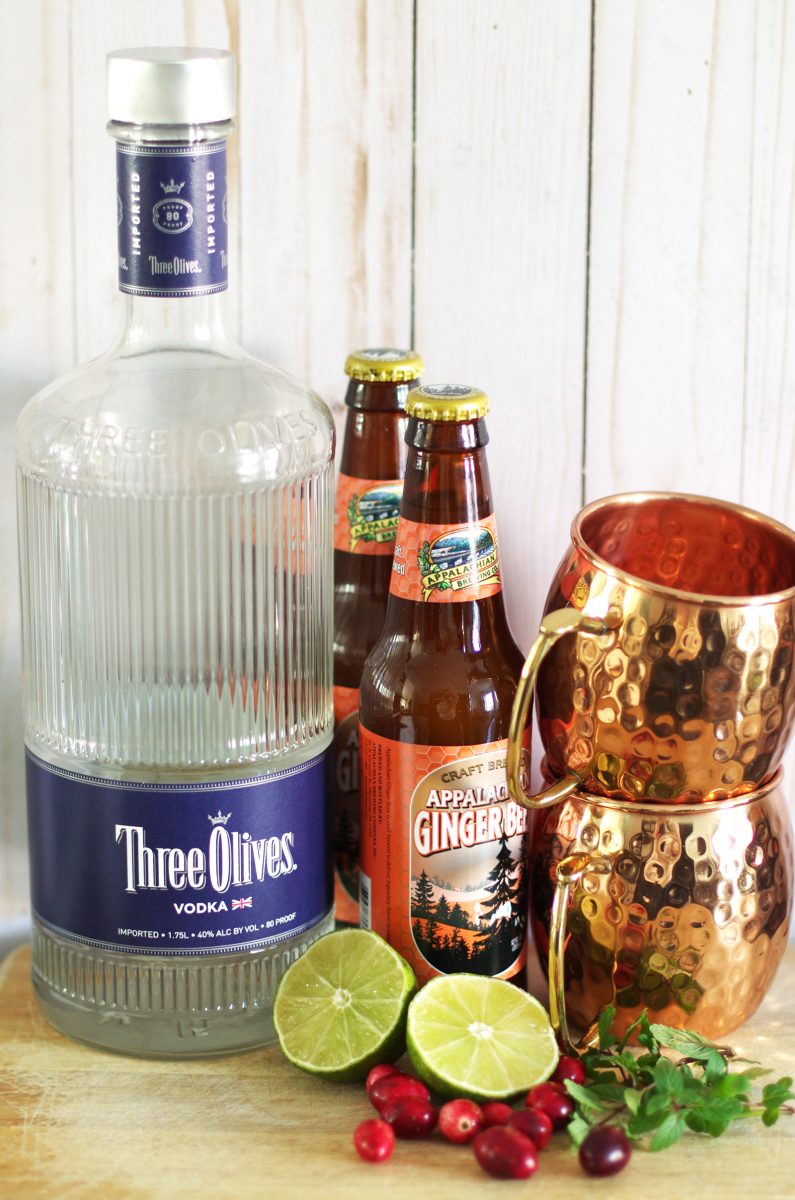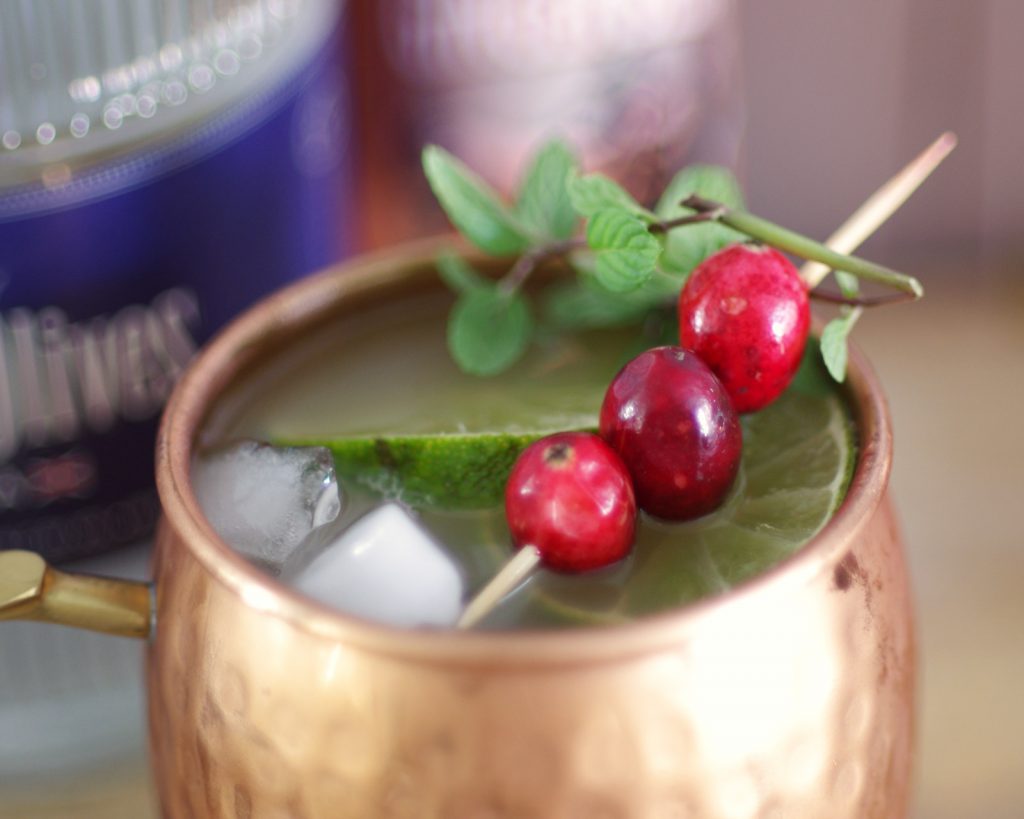 The fresh mint and cranberries is what make these Merry Moscow Mules so merry-looking!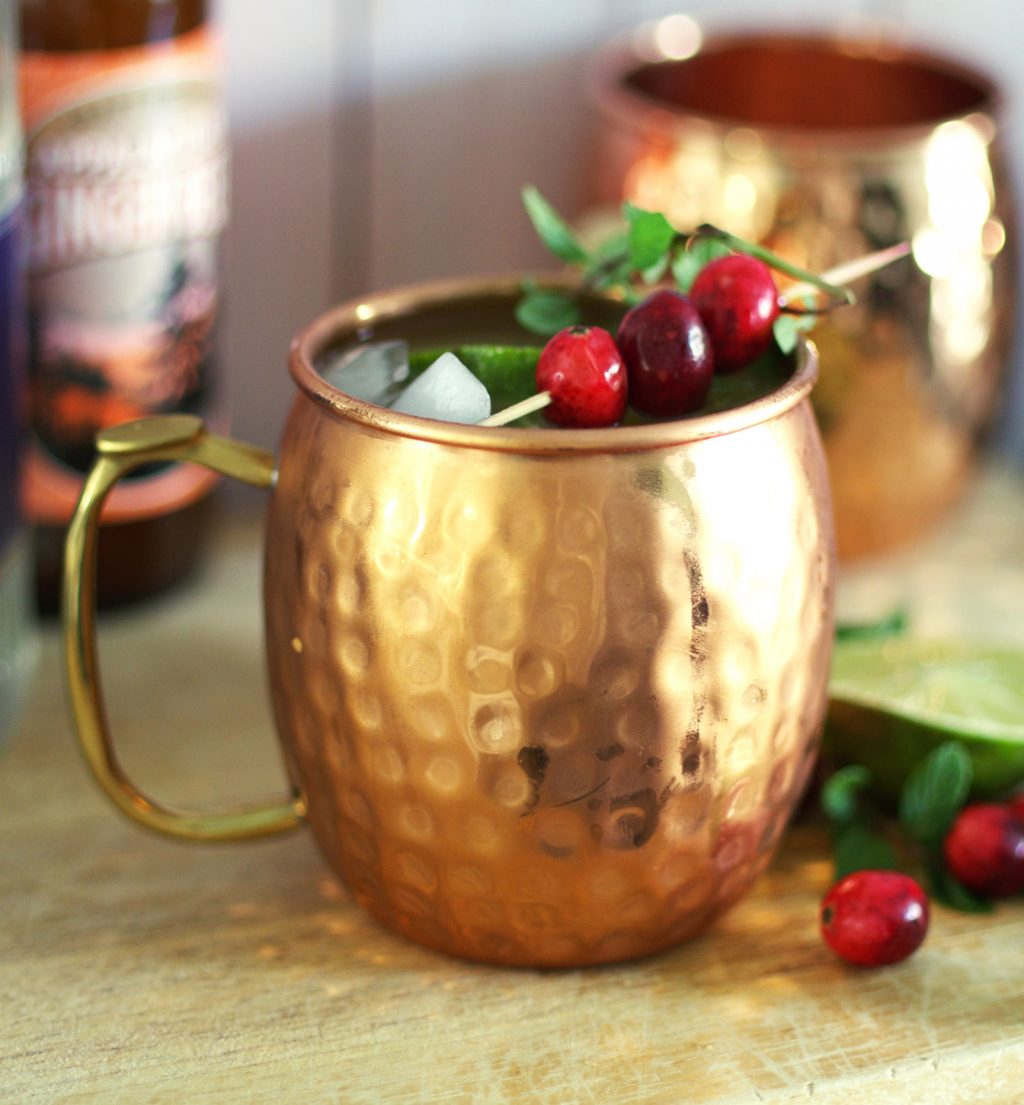 And of course they look so good in the Moscow Mule Copper Mugs!
Yield: 1
Merry Moscow Mules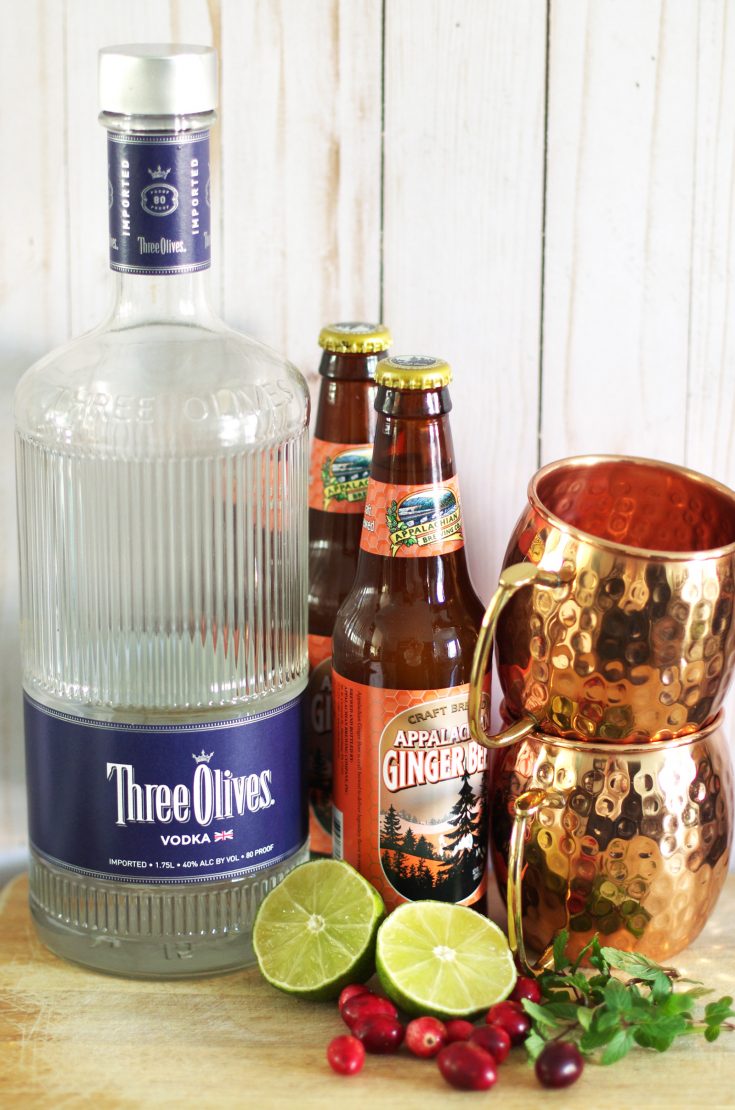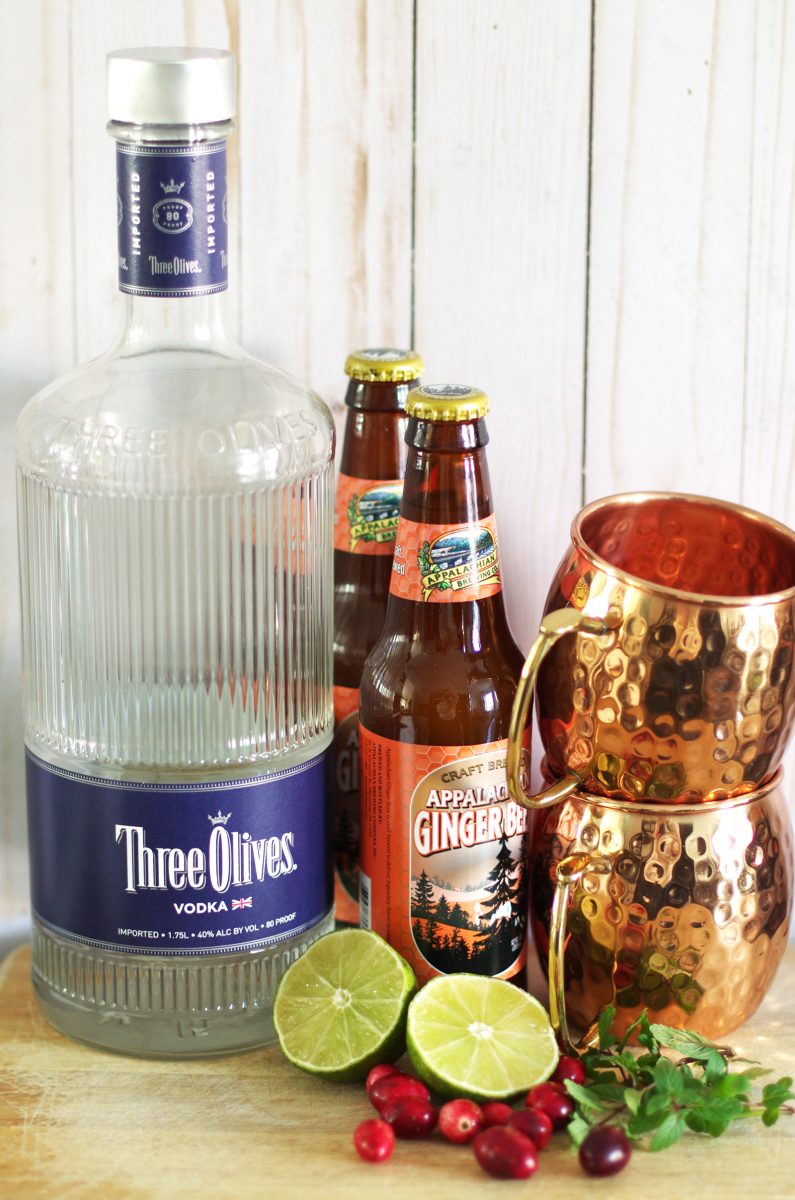 Active Time 5 minutes

Total Time 5 minutes
Ingredients
Ginger Beer
Vodka
Lime juice
Fresh cranberries
Fresh mint leaves
Instructions
Combine ginger beer, 1-1/2 oz vodka and the juice from half a lime together in a mug with lots of ice cubes
Garnish with lime slices and fresh or frozen cranberries
Enjoy
Now check out the cocktails that my friends have made!