The holidays are quickly approaching. My goodness, Thanksgiving is only a week away – what??? Why does that always sneak up on me? Then before you know it . . . well you know!
I always keep an eye for new recipes including recipes for cocktails. I thought it would be nice to have a collection of 25 festive holiday cocktail recipes from which to choose a new favorite (or two or three!). I don't know which one I'll try first!
Are you hosting any gatherings over the upcoming holidays? Any of these holiday cocktail recipes are sure to be hit. Look how pretty and festive!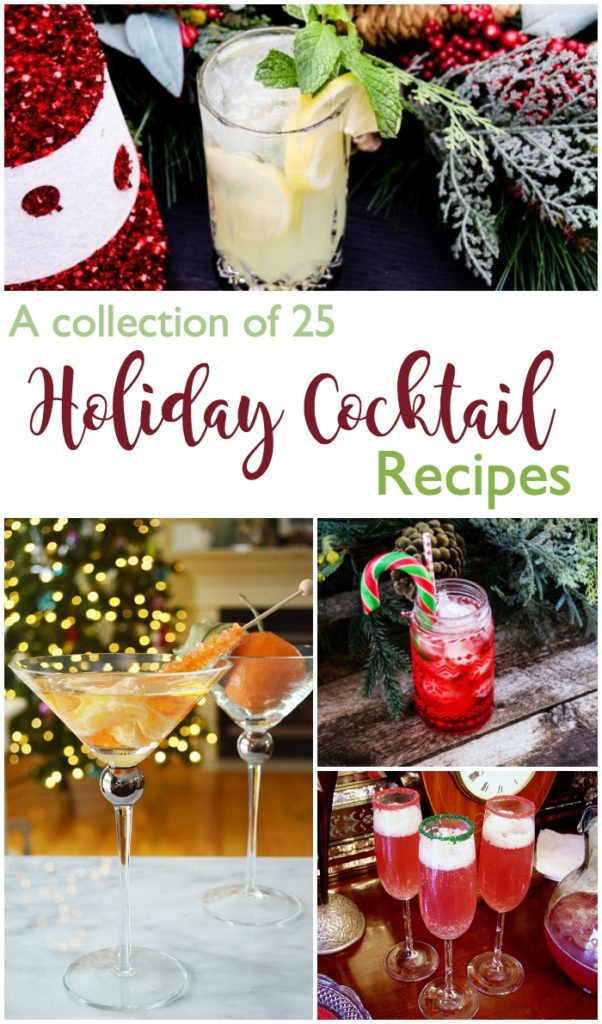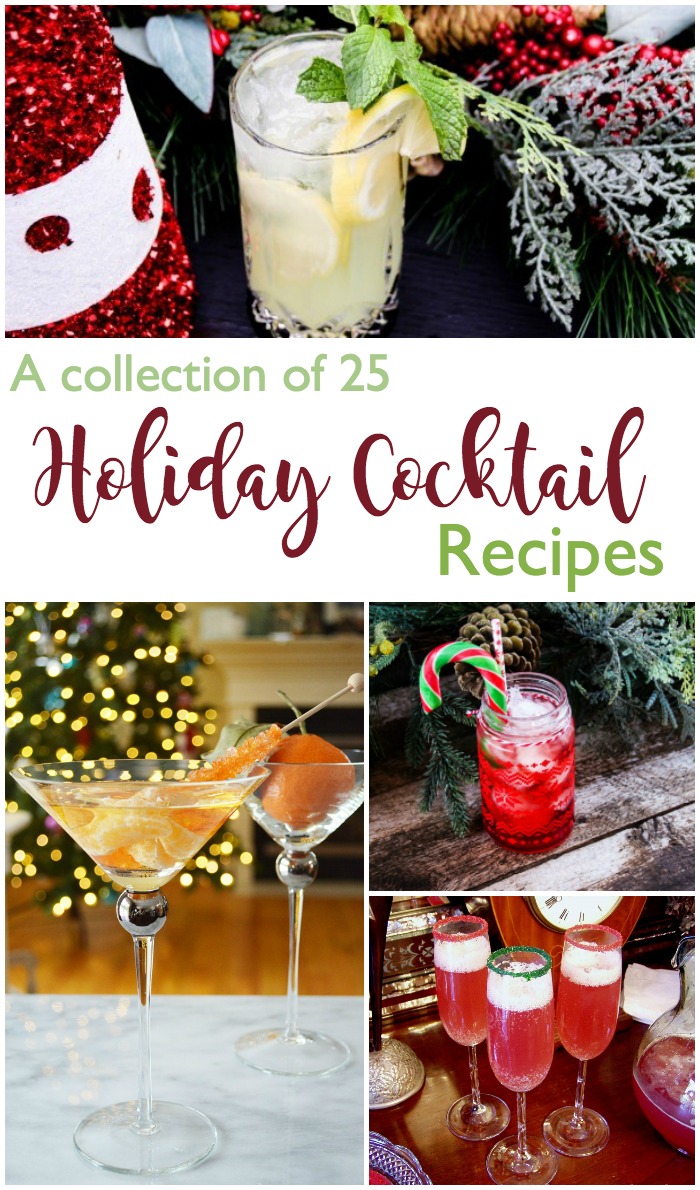 25 Holiday Cocktail Recipes
Which one will you try first?
Do you have a favorite cocktail recipe that you make every year? Let me know about it in the comments below. I'd love to hear about it!