It's supposed to be a long, cold snowy winter. Sigh! If you know me at all, then you know that I am NOT a fan of winter and that white stuff. But the fact is I live in Pennsylvania. Winter is coming whether I like it or not.
So why not make the best of it. Or at least enjoy the best of it.
One way I'm going to do just that is creating a Hot Chocolate Station. Now this is not new concept. Creative people have been putting hot chocolate stations together for years probably. I haven't. But that's going to change.
This post contains affiliate links. If you make a purchase using one of these links, I may earn a tiny commission at no additional cost to you.
I've been doing a little online browsing and look what I found! The motherlode of hot chocolate station items! I'm a fan of one-stop shopping so I love that I found everything in one place: Sur La Table.
Oh my hot chocolate goodness, I found the cutest things!
I did practice a little restraint and picked out only seven, okay 8 items – I couldn't leave out those marshmallow toppers!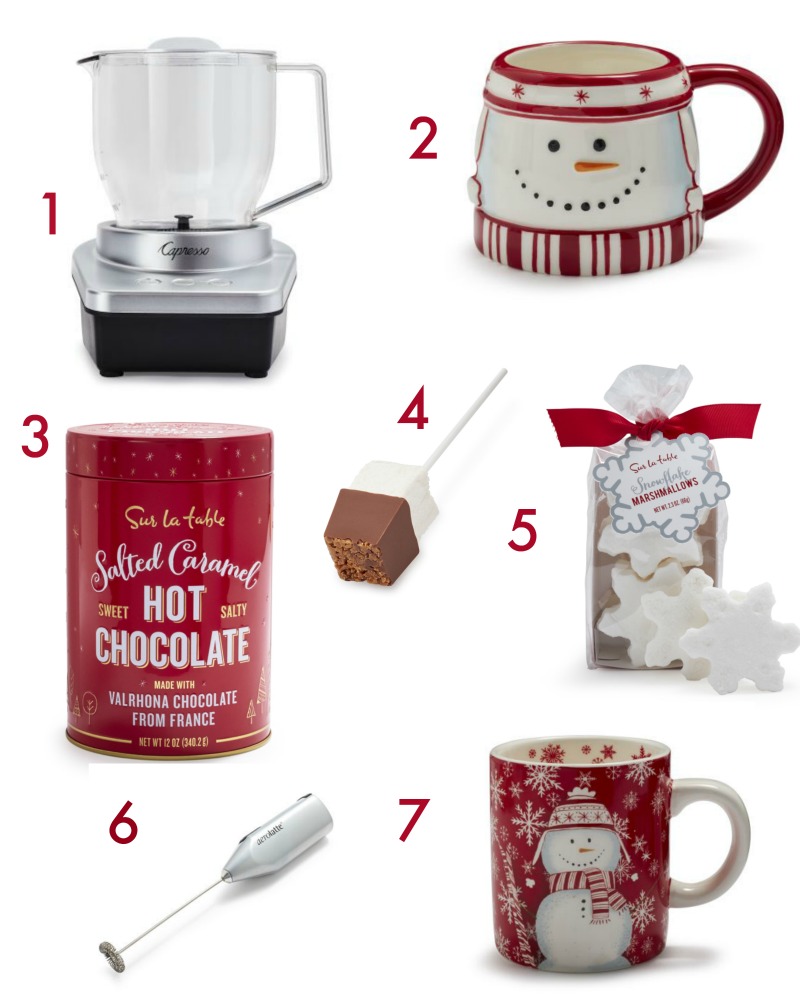 You know I was thinking: maybe a hot chocolate station isn't really your thing. But maybe someone on your Christmas shopping list would love the idea! So maybe I can help you with knocking a few items off of your Christmas gift shopping list!
You're welcome ; )