Christmastime in New York City through the eyes of a child.
I love going to New York City. Especially at this time of year. I don't go to NYC very often but when I do I always say I'm going back soon.
This time we took our 8-year-old grandson. Jordan had never been to NYC before and seeing it through his eyes, well I can't even describe the wonder, delight, and awe that was on his sweet face!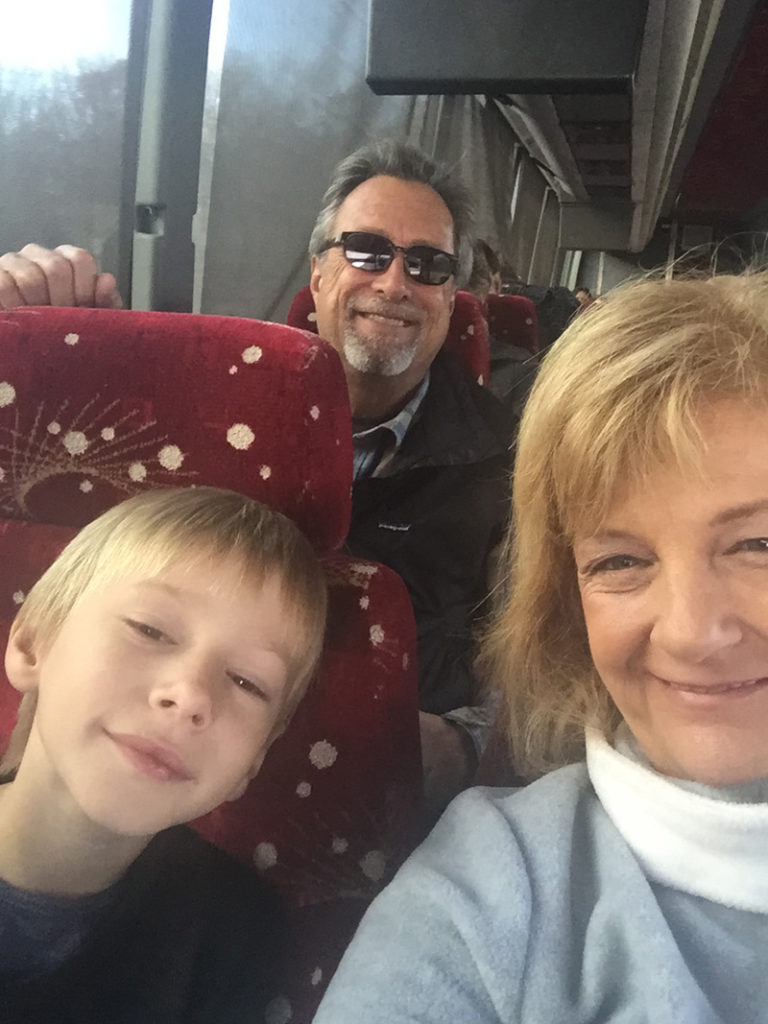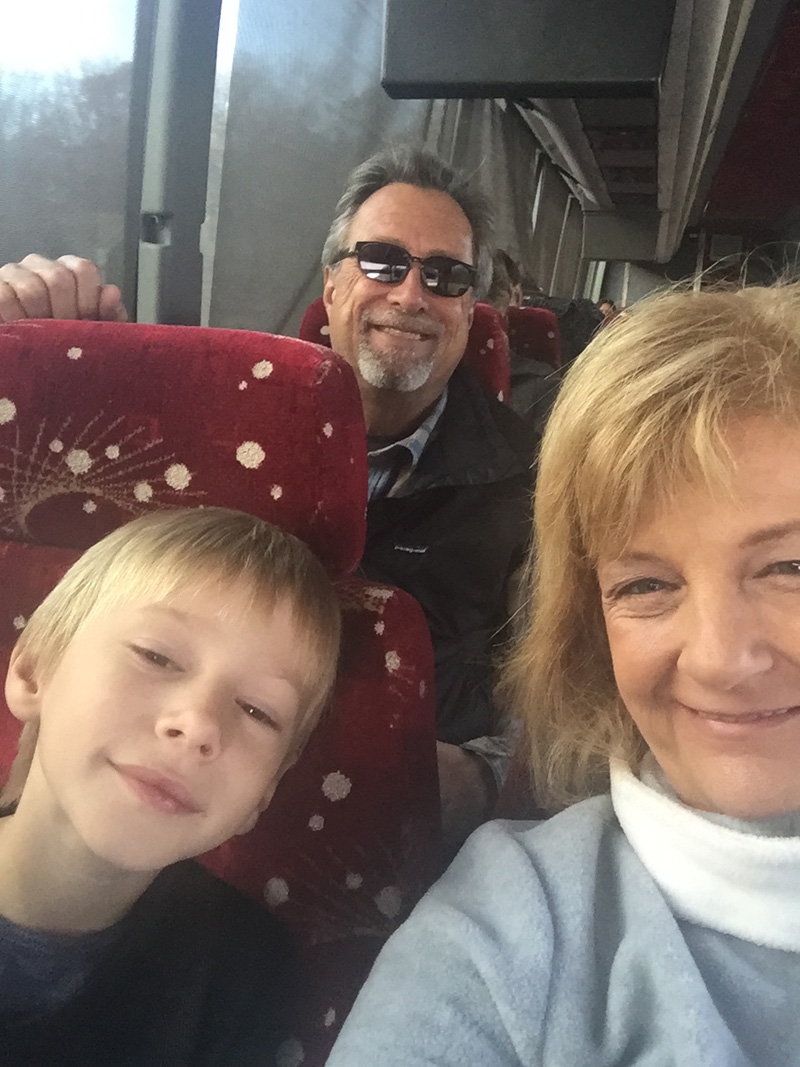 Dan's employer sponsors a bus trip at this time every year. It's a low-cost and convenient way to get to NYC. It's a three-hour drive and we don't have to worry about driving or parking in New York City. Bonus: the time goes by fast when movies are being played on the bus!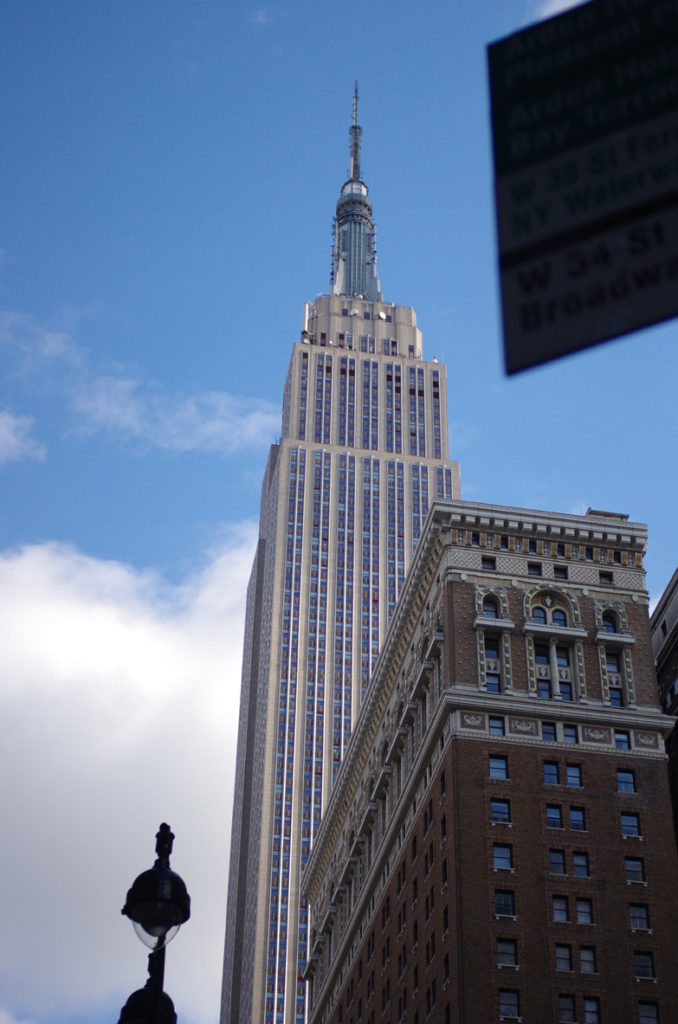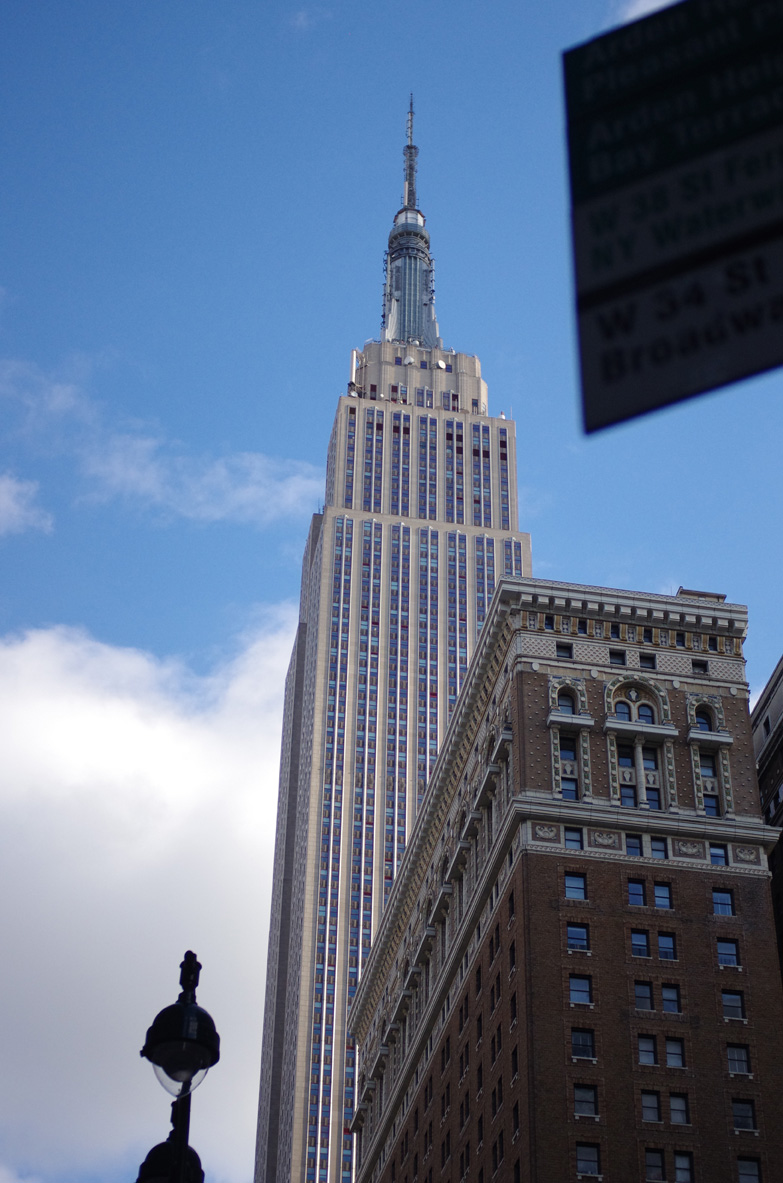 The bus dropped us off just a few blocks from Times Square. Our first destination: THE EMPIRE STATE BUILDING.
Jordan has this thing for views. He always remarks about "the pretty views" on our car rides at home. Was he ever in for a view!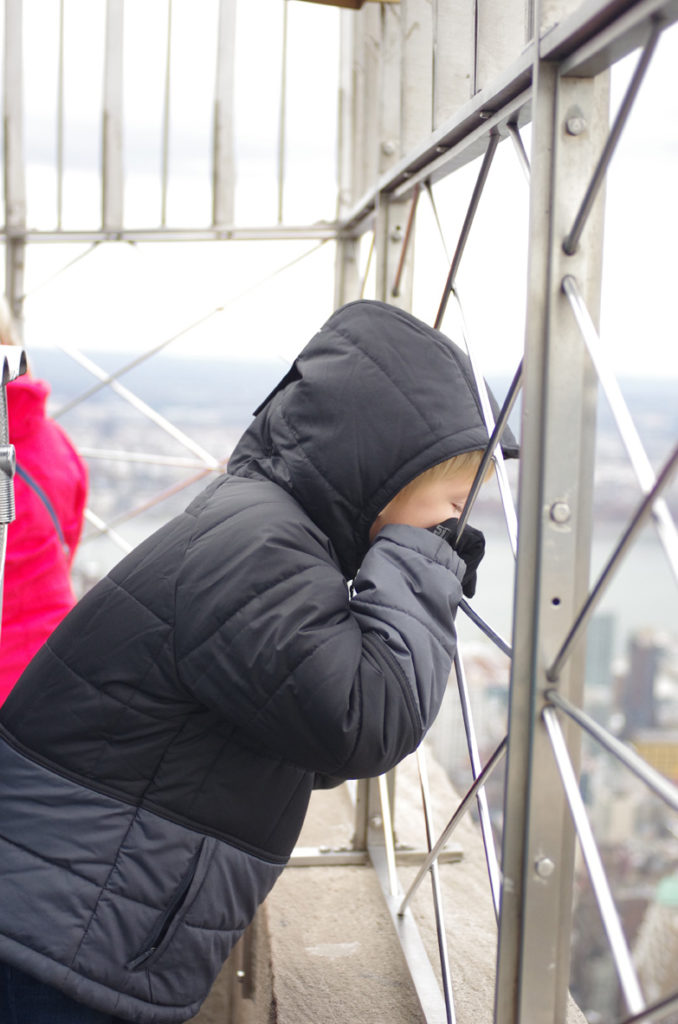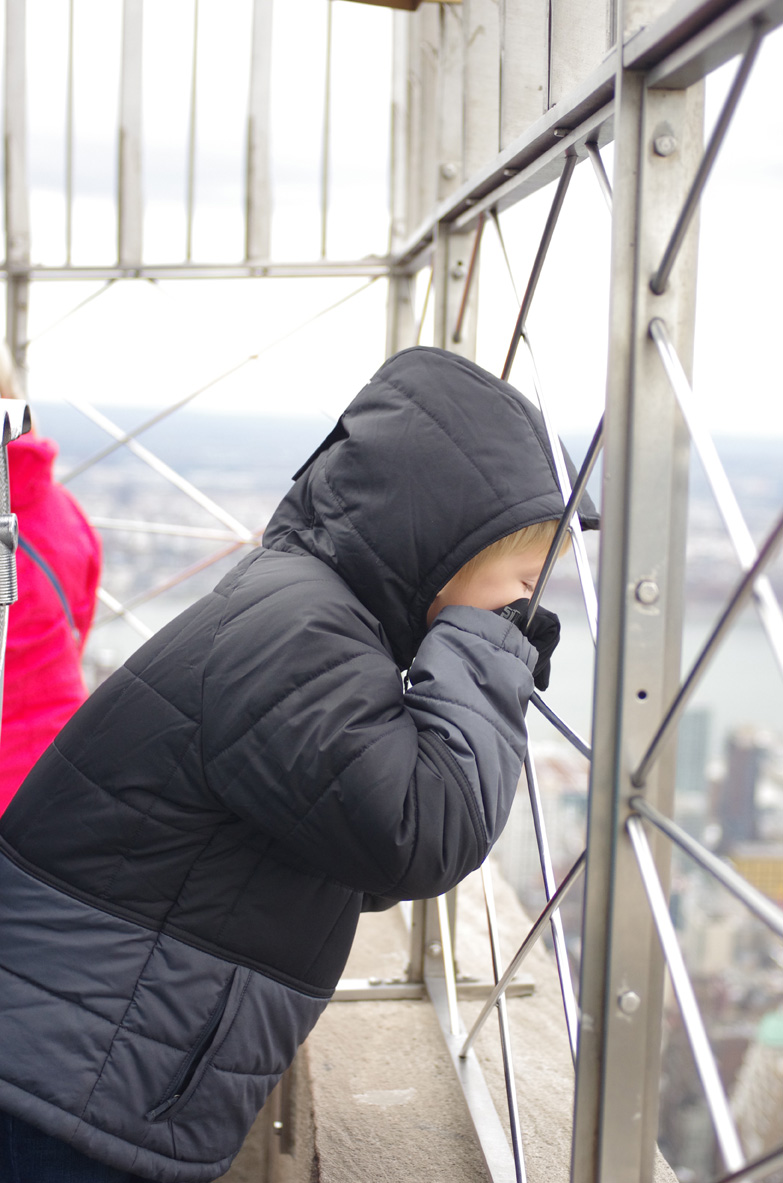 Now we know that typically it is a busy busy time to be in NYC on the weekend after Thanksgiving. We knew that the line would be long at the Empire State Building. And we only had 8-1/2 hours to spend in the city for the day. Soooo. I splurged.  I bought Express Pass tickets on the Empire State Building website. WORTH. EVERY. PENNY. I believe we would have spent the entire time we had for the day in that line.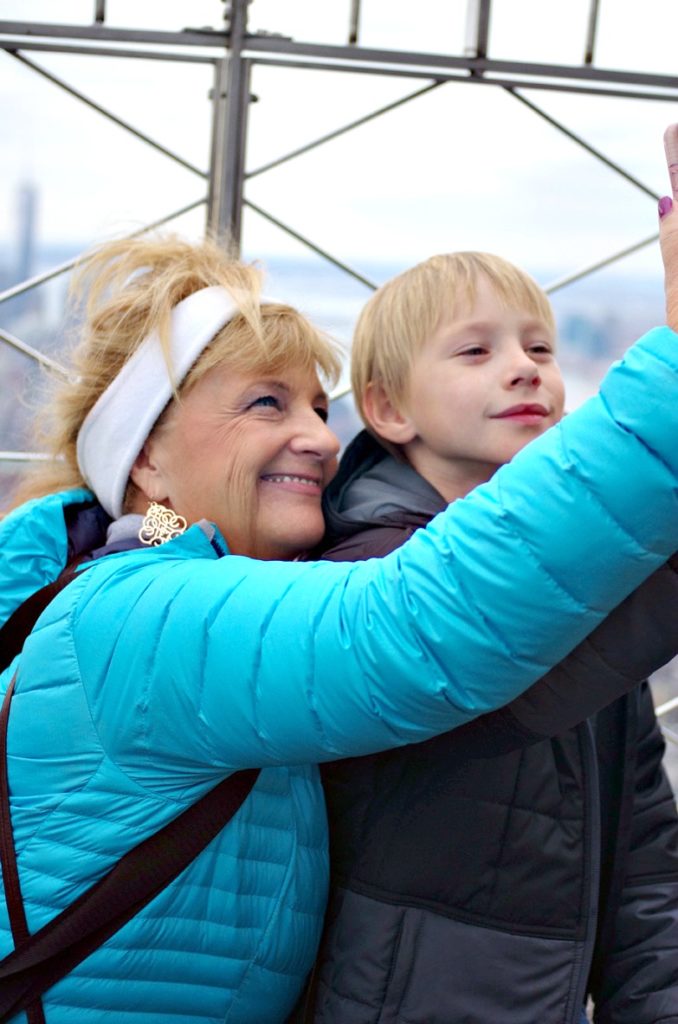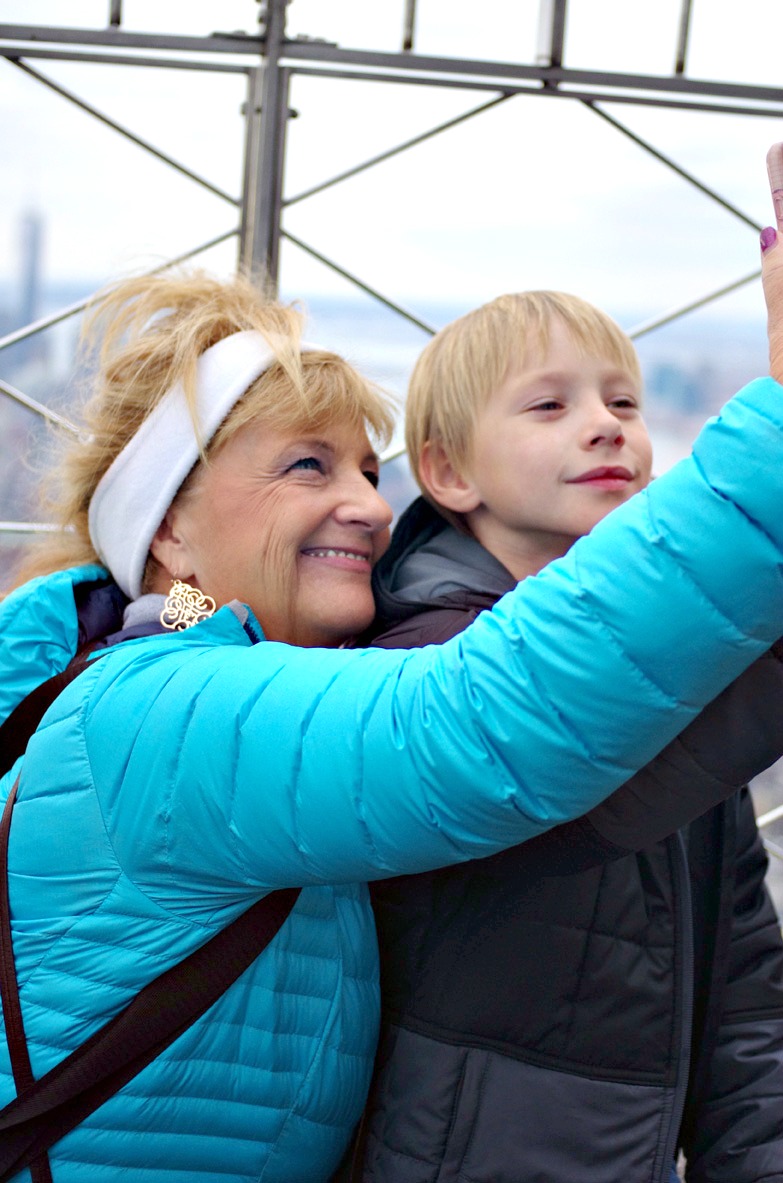 We spent quite a bit of time up there. We took lots of pictures . . .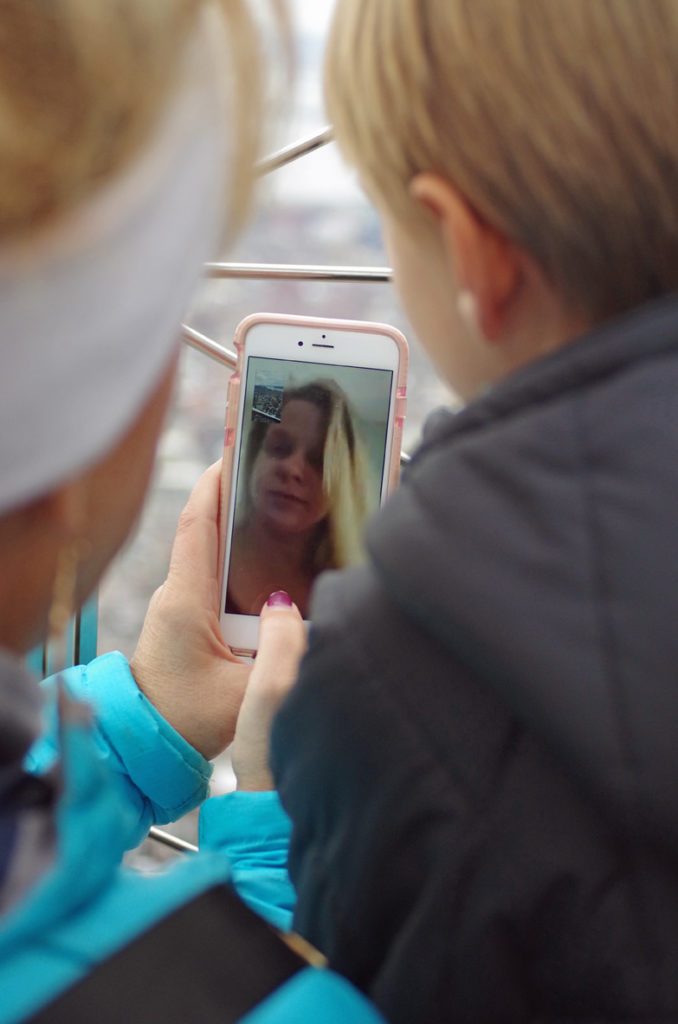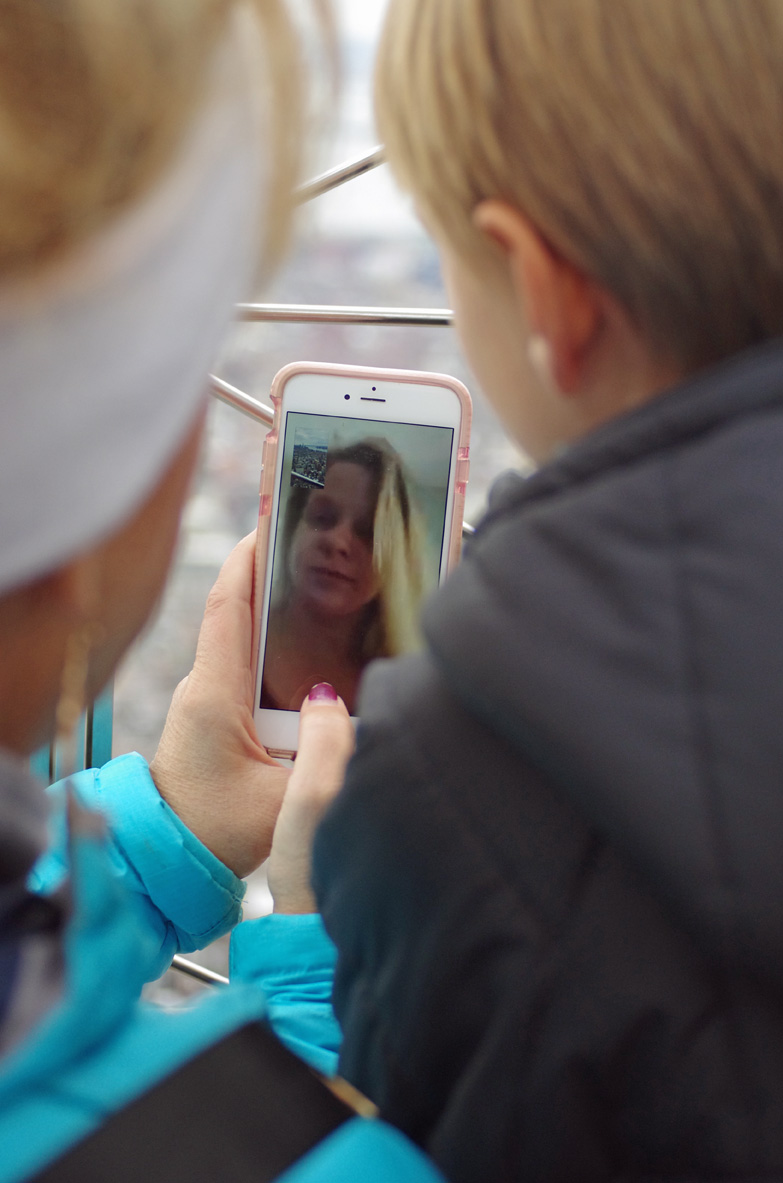 . . . and we even shared the experience with mommy through facetime.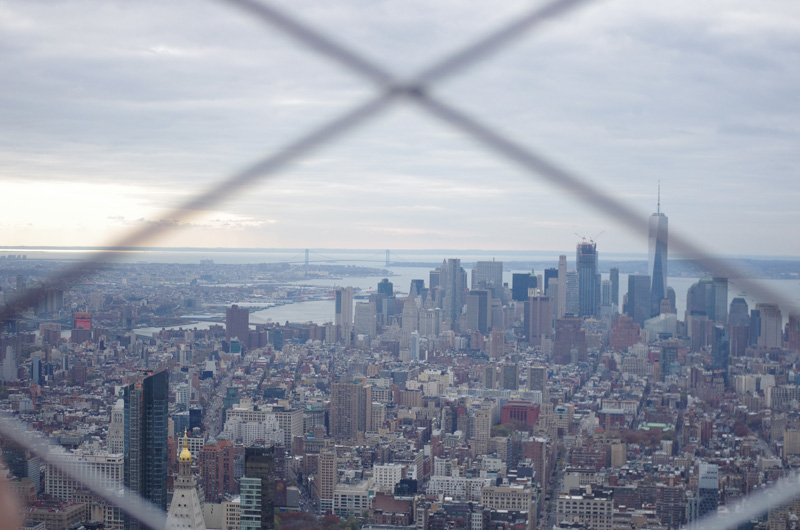 It was a beautiful day. Mostly sunny and in the 50's with no wind. A good day weather-wise for walking around the city.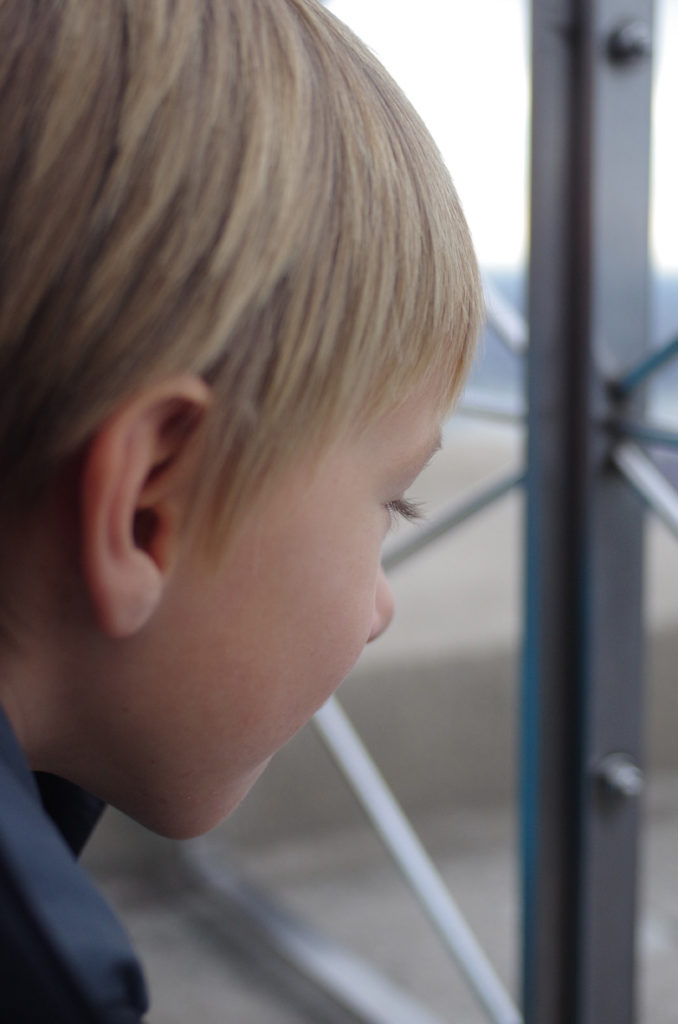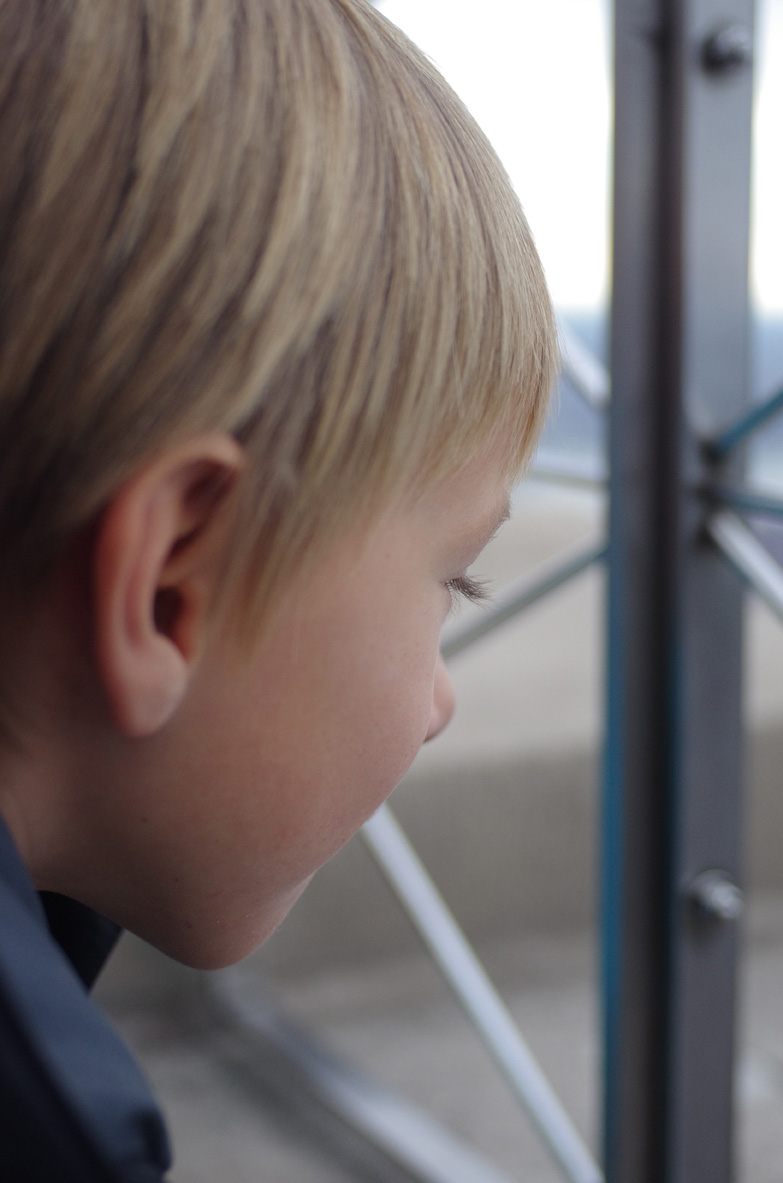 He was smiling with wonder and amazement the whole time we were up there. Me too. Breathtaking.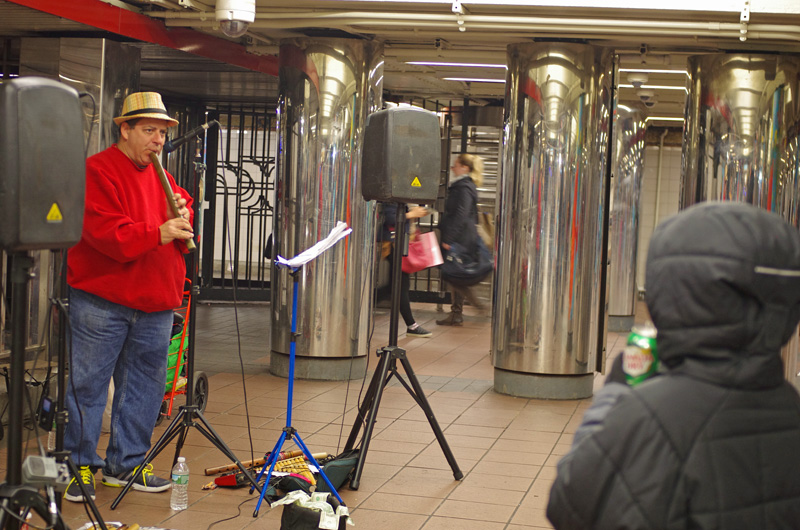 After pulling ourselves away from the incredible views from the 86th floor of the Empire State Building, we made our way to the subway. Next stop: the Holiday Market at Union Square.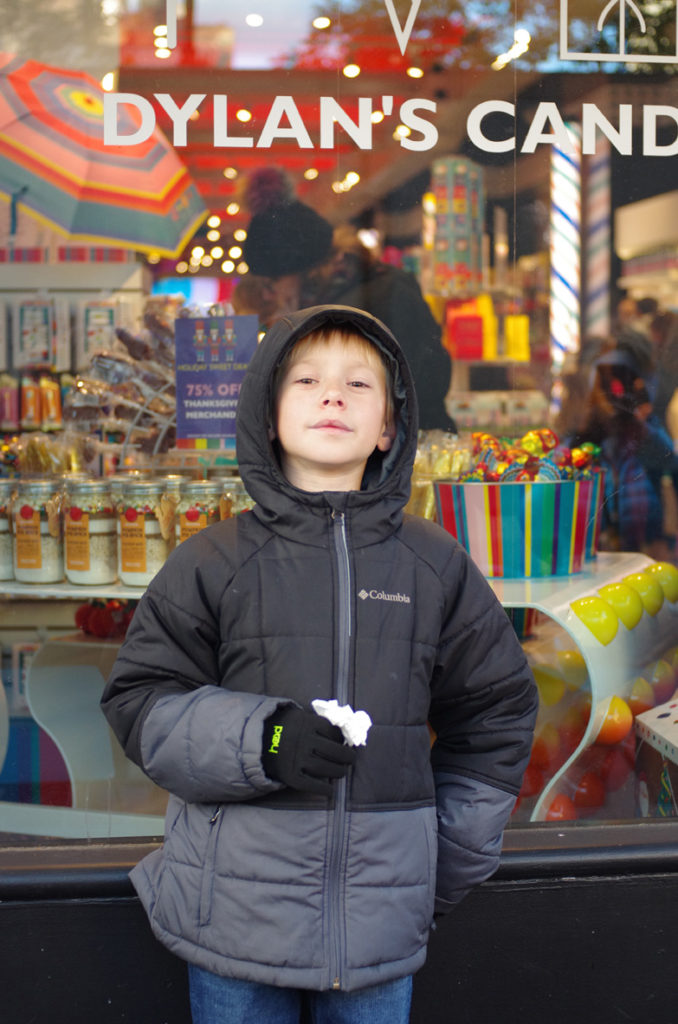 And of course a stop at Dylan's Candy Store! ; )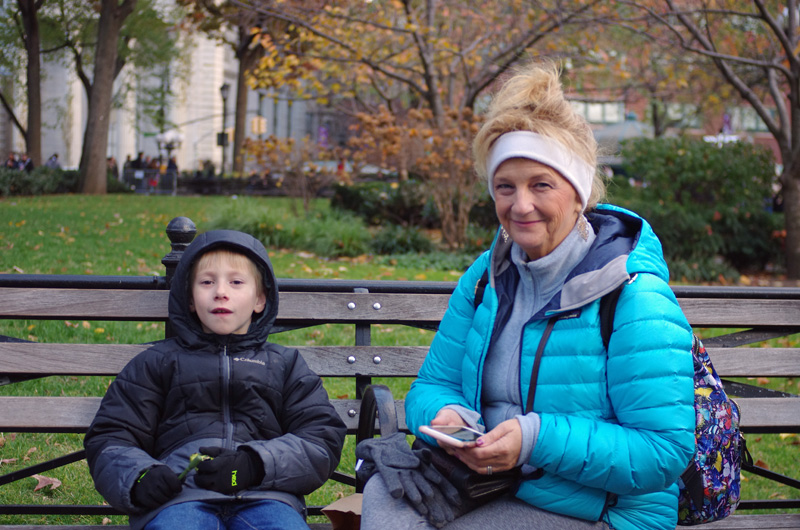 After some shopping at the market and candy store we took  little break.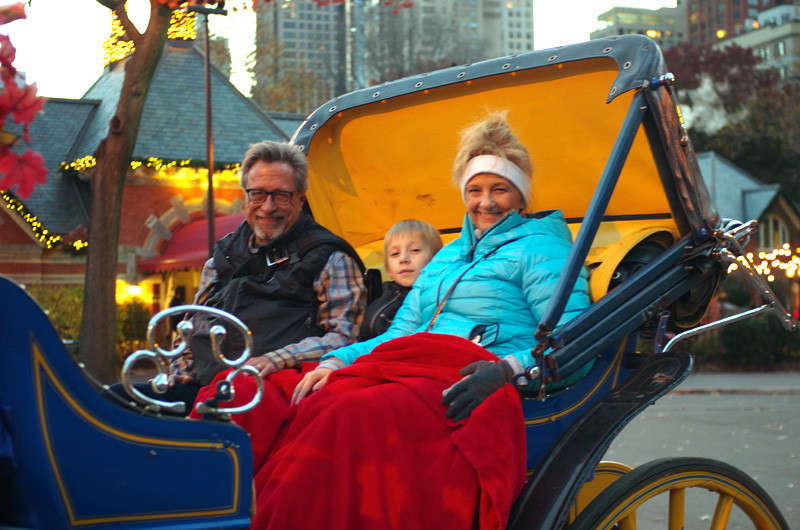 Home Alone 2 is one of Jordan's favorite movies so we were going to show him some of the places that were highlighted in the movie. So a carriage ride through Central Park was in order!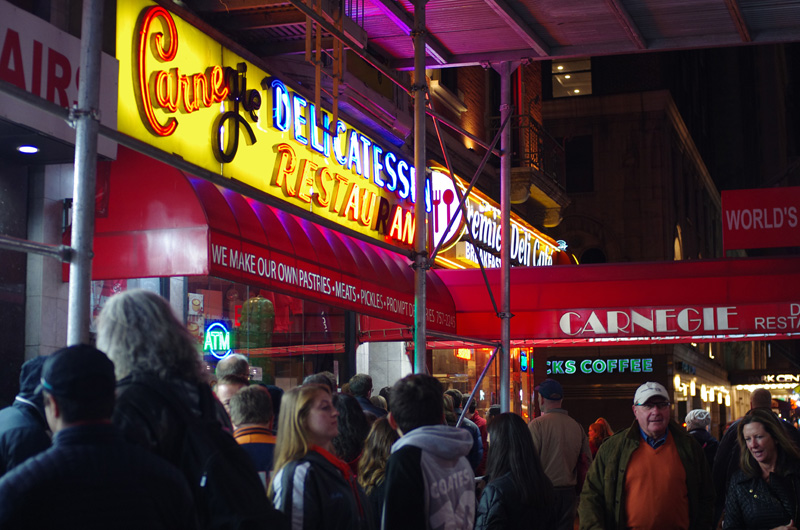 Our final destination before boarding the bus was The Carnegie Deli. They are closing their doors for good at the end of the year so this was our last chance to eat their famous corned beef. The carriage driver talked us into taking a pedicab. Why not?
By the way, a pedicab is carriage type thing pulled by a bicycle of sorts. This bicycle has an electric motor to make it a little easier on the driver!
The driver took us down Fifth Avenue and around Rockefeller Center. What a ride!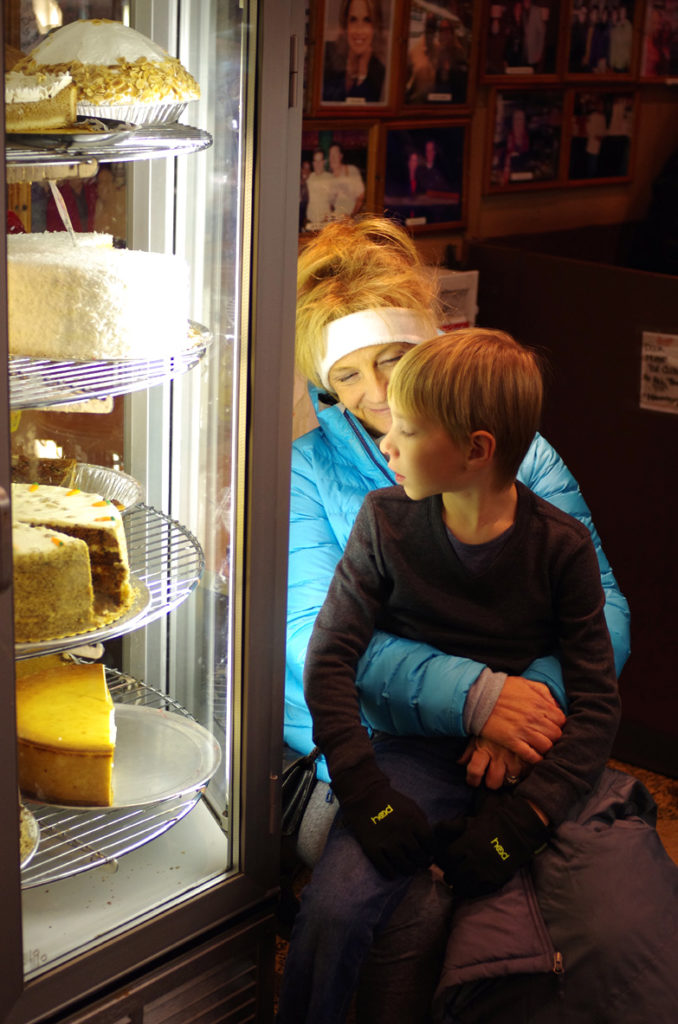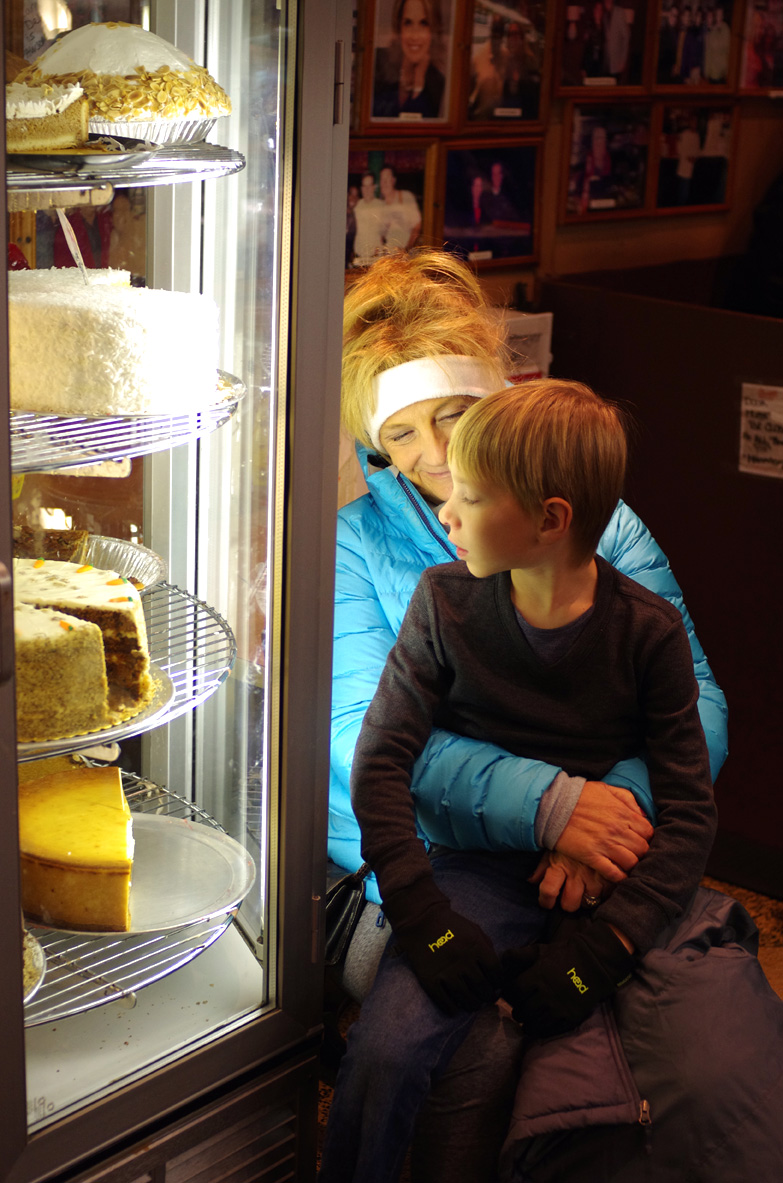 When we arrived at the deli, the line for dining in was over two hours long! We got food to go and ate on the bus ride home! You can see Jordan above eyeing up the cheesecakes!
We had a lovely, wonderful day. I even swear that Jordan fell asleep on the bus with a big smile on his face. With new memories to store away of that first time in New York City with Nanny and GranDan.
I know that this post is departure from what you are used to seeing here. I hope you enjoyed this little glimpse into the goings-on in my personal life! I'll be back tomorrow with some free gift tags!