As promised yesterday, I have a freebie for you today: FREE CHRISTMAS GIFT TAGS!
This post contains affiliate links.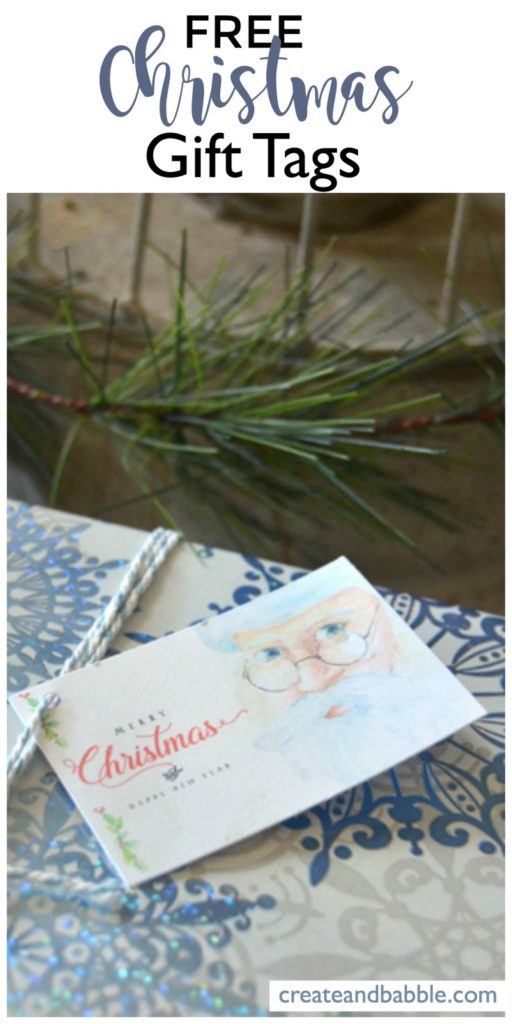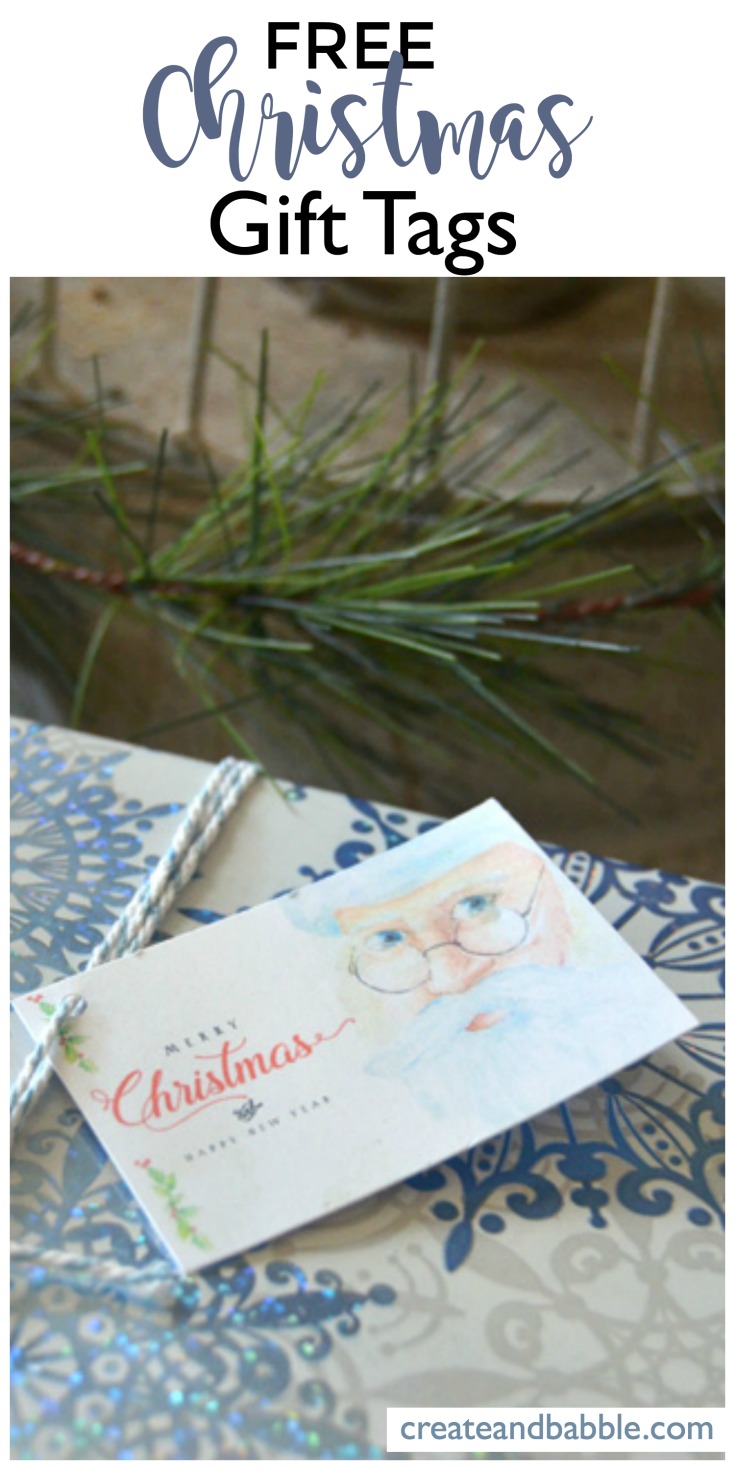 Every single year I run out of gift tags. Well I used to. Not anymore since I can easily print out a sheet of pretty gift tags. And you can too!
Just click here to download the printable PDF.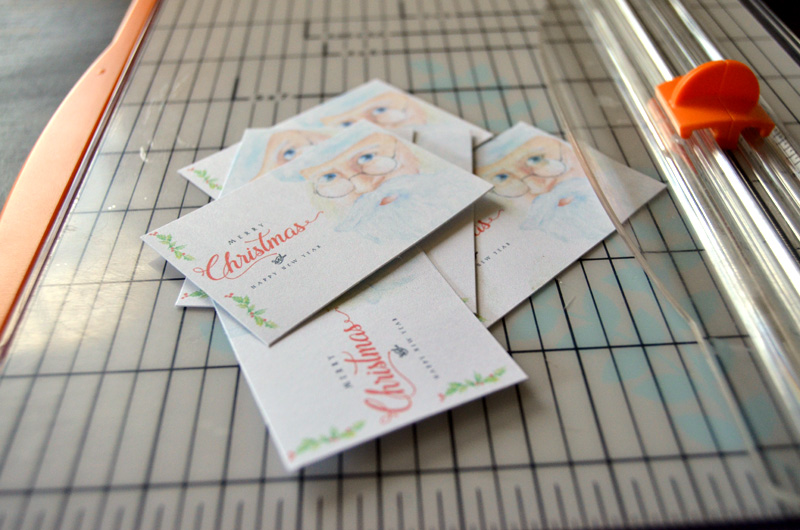 Once you have download the file, print it out on 8-1/2″ x 11″ white card stock. Once you have your sheet printed out, cut it using scissors or a paper trimmer. Punch a small hole in the corner for ribbon or twine if you'd like. Or you could simply apply the tag with tape. Your choice!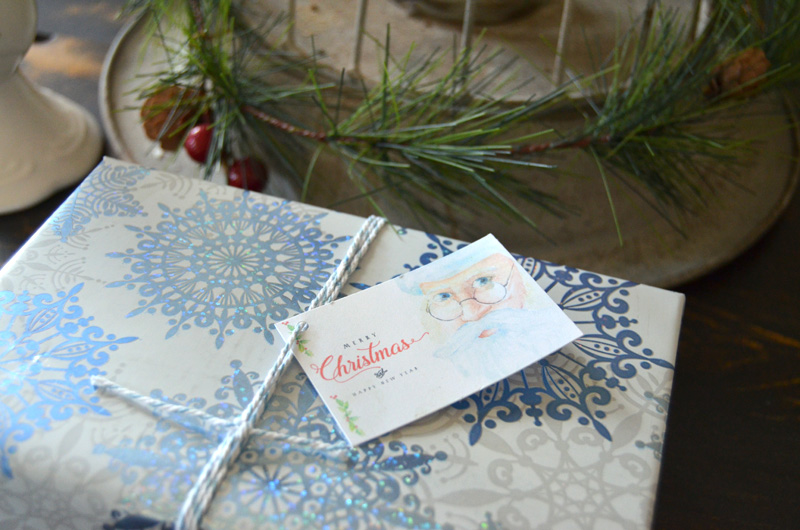 These tags will go nicely with whatever wrapping paper you have: red, green, white or even blue as shown above.
Are your curious as to how I made these gift tags? I'll tell you my secret. I bought the Watercolor Christmas Bundle through The Hungry Jpeg. This design is one of the 50 editable postcards in that bundle. There are also 320+ Watercolor elements.
Since the postcards are PS (photoshop) files, I opened them in Photoshop Elements and saved them as jpegs. The I brought the jpeg into Silhouette Studio, resized then replicated.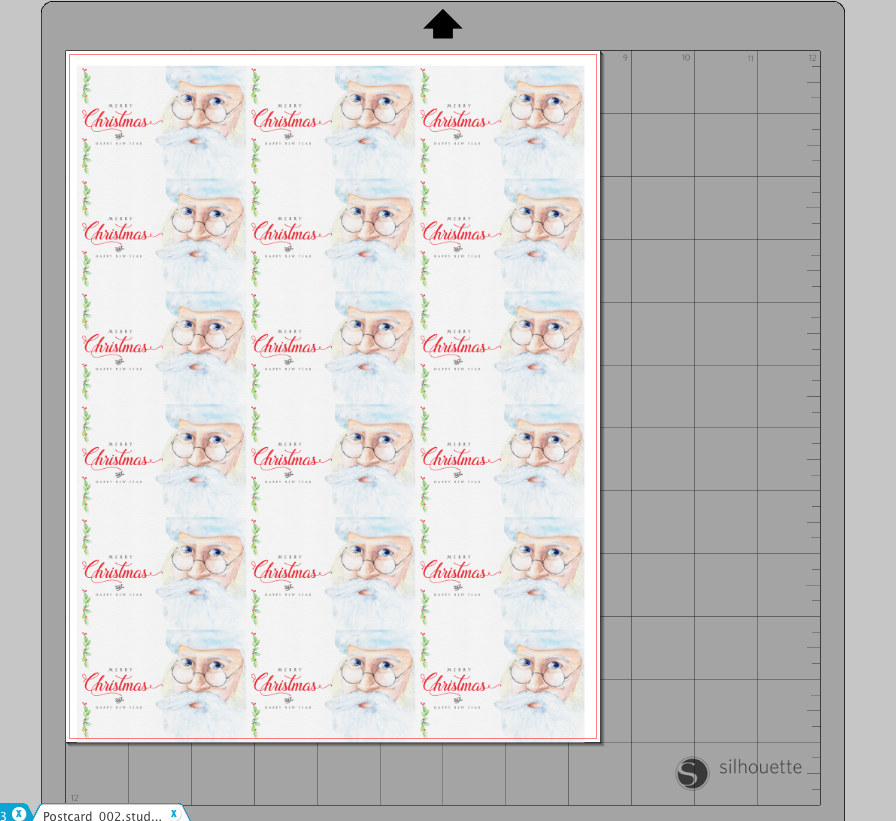 Lastly, I saved it as a PDF then uploaded to Box for you!
TIP: print this on sticker paper for peel and stick labels!