Have you heard of the PVPP method of creating handmade signs? Apparently I've been doing this long before I knew there was an acronym for it! Create fun DIY Harvest Signs using this method.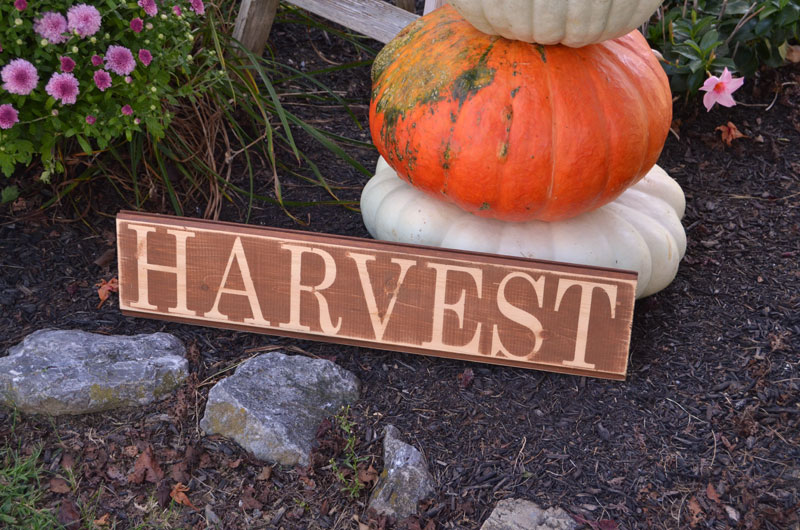 The "Harvest" signs that I made for the local craft show were made using the "PVPP Method"
What does "PVPP" stand for you ask? (I had to ask too ; )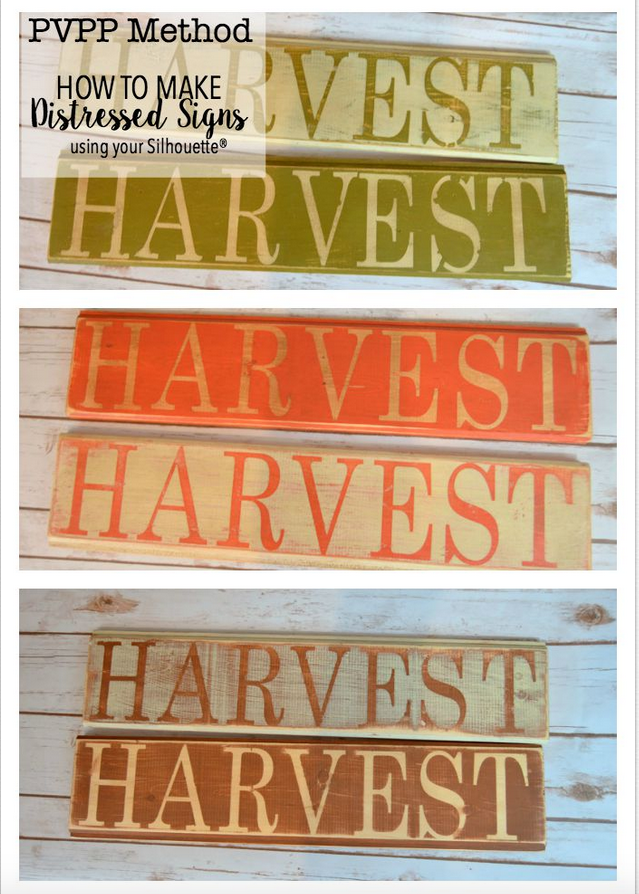 Here's how the PVPP method works:
First you paint the board (or canvas or whatever surface you're working with) the color that you want your letters to be on your finished sign.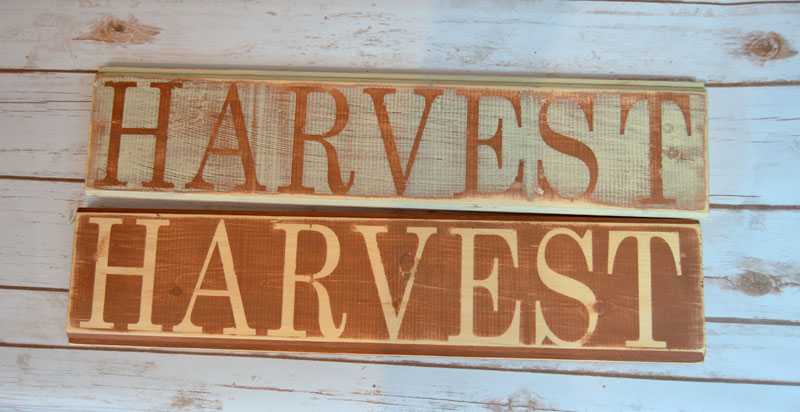 For the image above, the top sign was first painted brown, the lower sign was left bare. So that's the first "P" in PVPP: P for PAINT
"V" is next and that's for VINYL. Apply your vinyl design over the painted wood (or bare wood in some cases)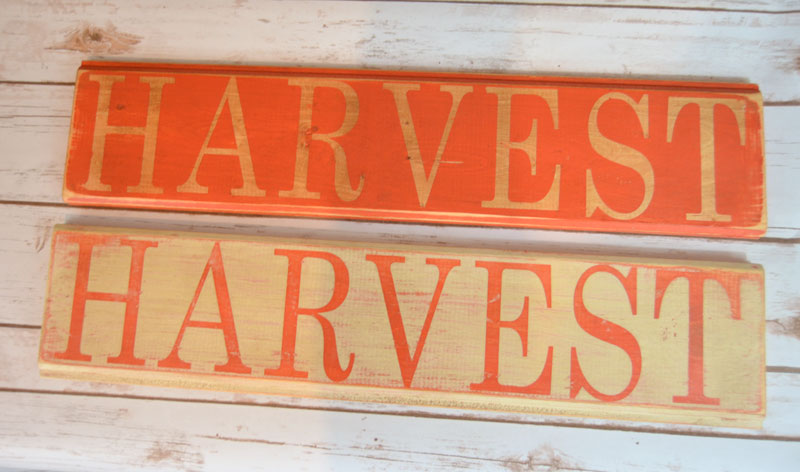 The next "P" is for paint. For the top sign, I painted an orange paint over the vinyled sign.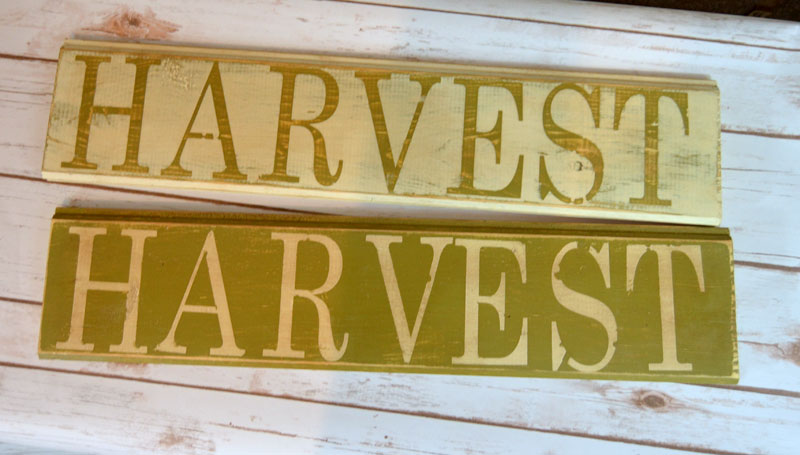 The last "P" is for PEEL. Pell off the vinyl letters.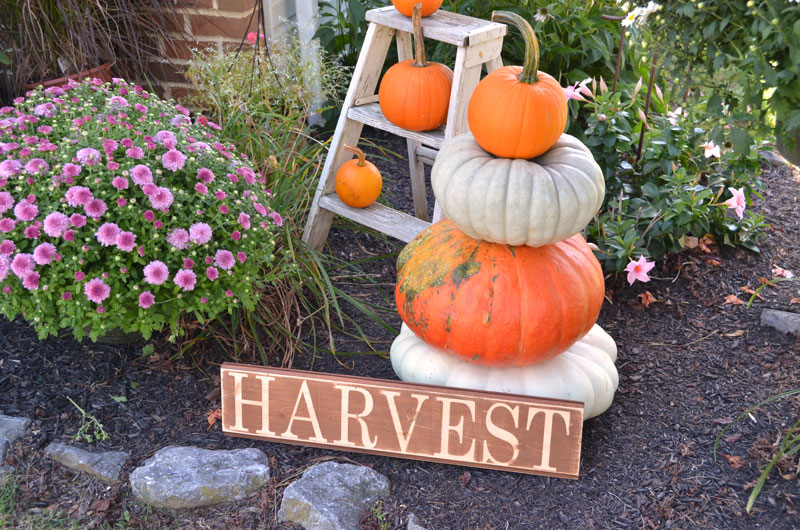 You know, we could call it the PVPPD method,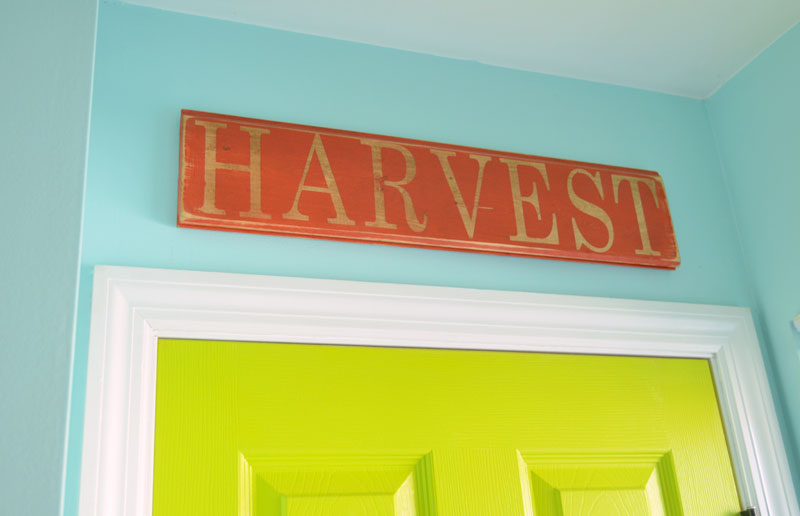 and the "D" could be for DISTRESS. I sanded all of my signs to get the distressed look.
Here's the free "harvest" file for your personal use only. Enjoy Harvest Season!