Now I know that there are a lot of folks out there that believe that an old piece of furniture should never, ever be painted. That painting wood furniture "ruins" it. Take a good look at the "before" photo of the chest of drawers that I recently painted.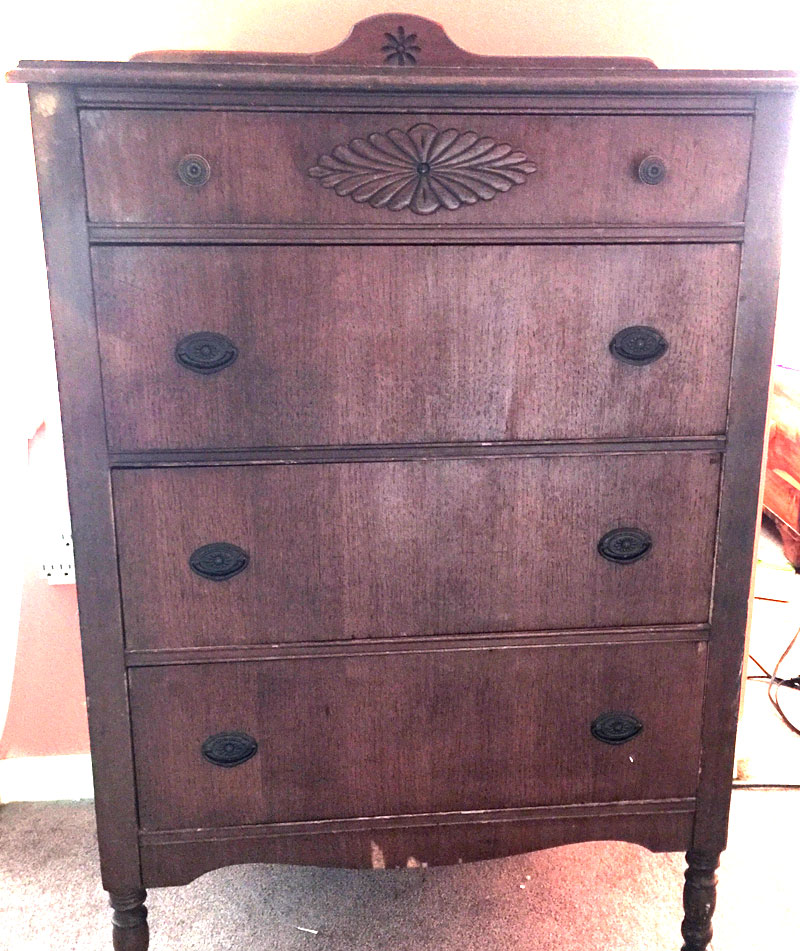 I think you might agree that this piece would be the exception to the "no paint" rule!
This beat-up, old chest was given to me by my daughter. A former roommate had left it in her house. When I first got it, there were nails pounded into it! The finish was very rough and included several water rings on the top. I think someone at some time had tried (unsuccessfully) to refinish it because there were some dried drips of stain on some of the drawer fronts. What a mess!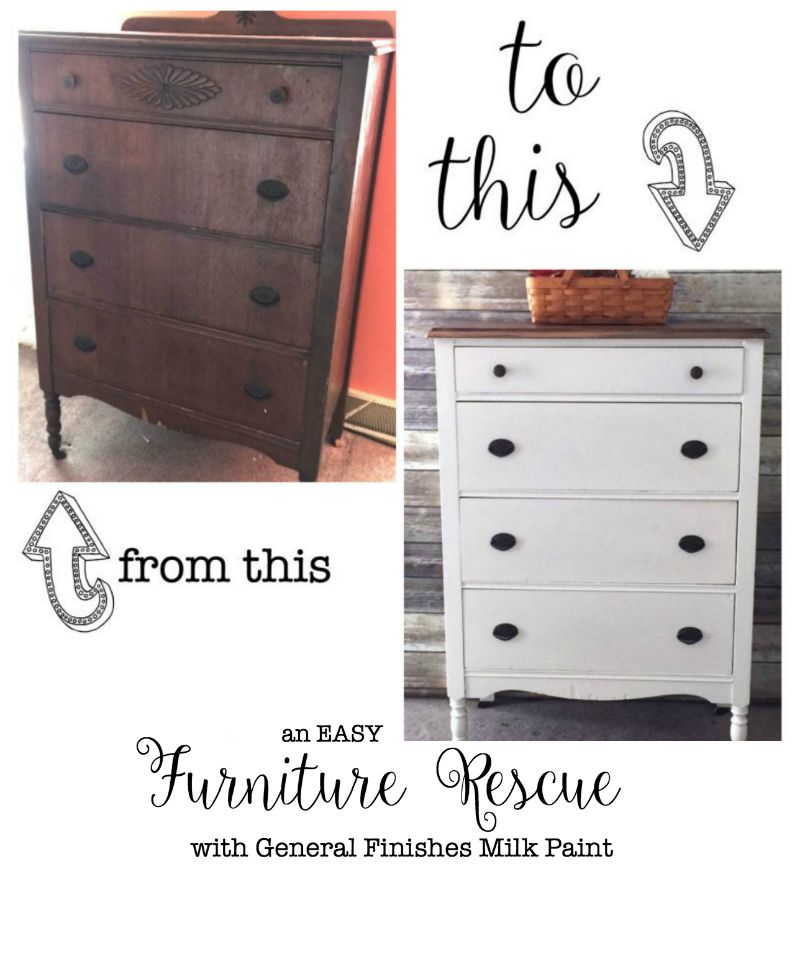 When I found out that General Finishes was sponsoring this month's Fab Furniture Flippin' Contest, I was thrilled. I've heard great things about their products but have never tried them before. Here was my chance! I chose a quart of their milk paint in Antique White.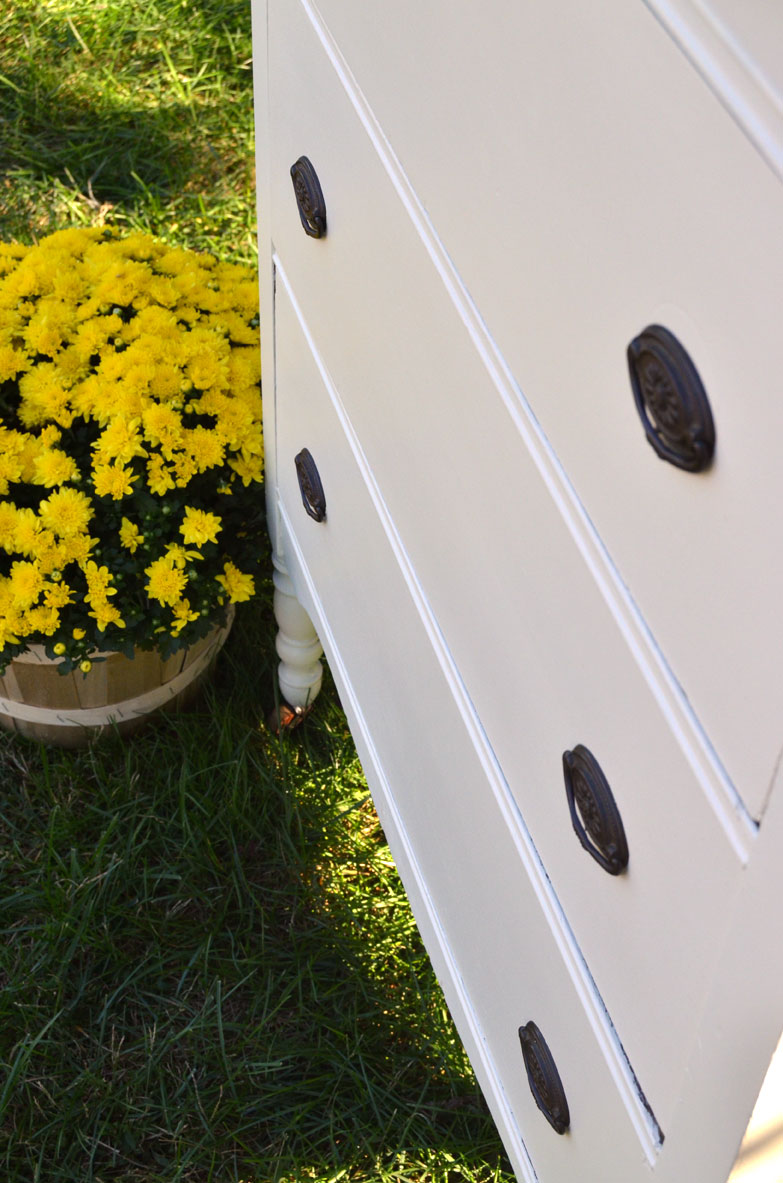 Just look at that color! I made the right choice!
I'm getting ahead of myself here.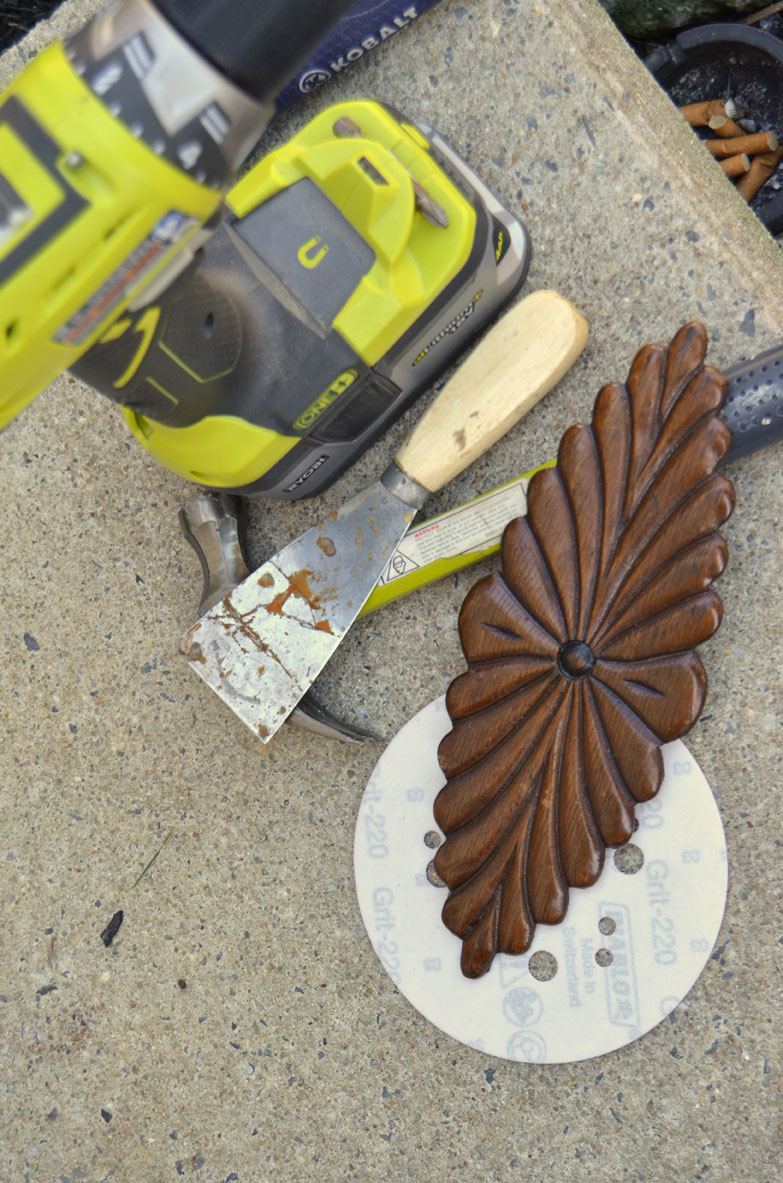 The first thing I did was haul that old chest out front and wipe it down. The second thing I did was remove the hardware and the flower decal from the top drawer. That was easy: a few taps on the handle of the putty knife wedged underneath of it and the decal came right off.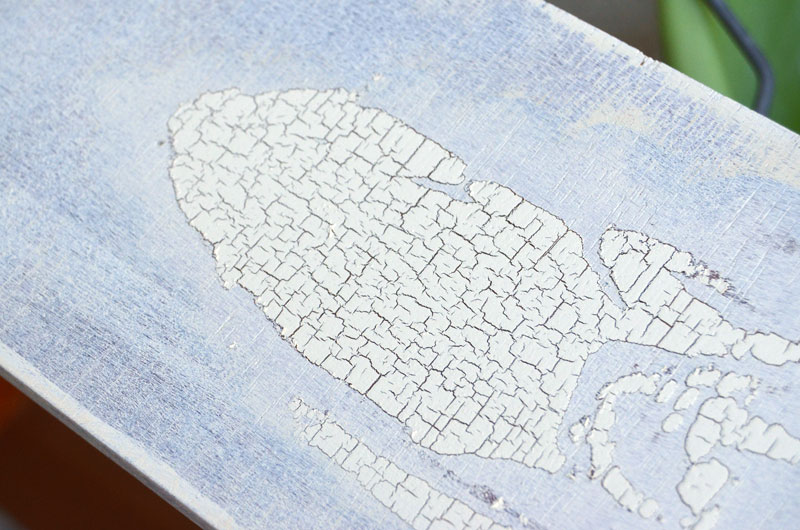 However, after one coat of the milk paint, it was clear to see that I didn't sand ALL of the glue off the drawer front.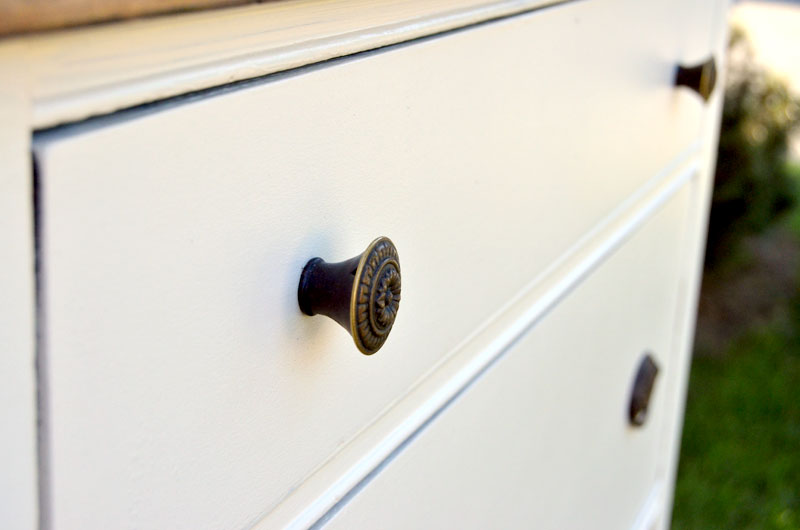 No problem! Now you can't even tell it was there. I chose to leave the hardware as is.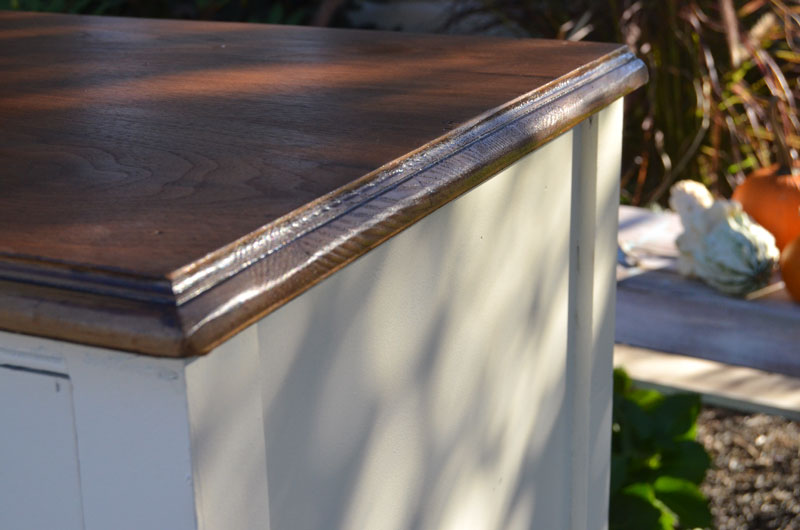 I didn't paint the top of the chest. I like the look of a stained top with a painted base. I gave the top a good sanding and then used a dark walnut stain.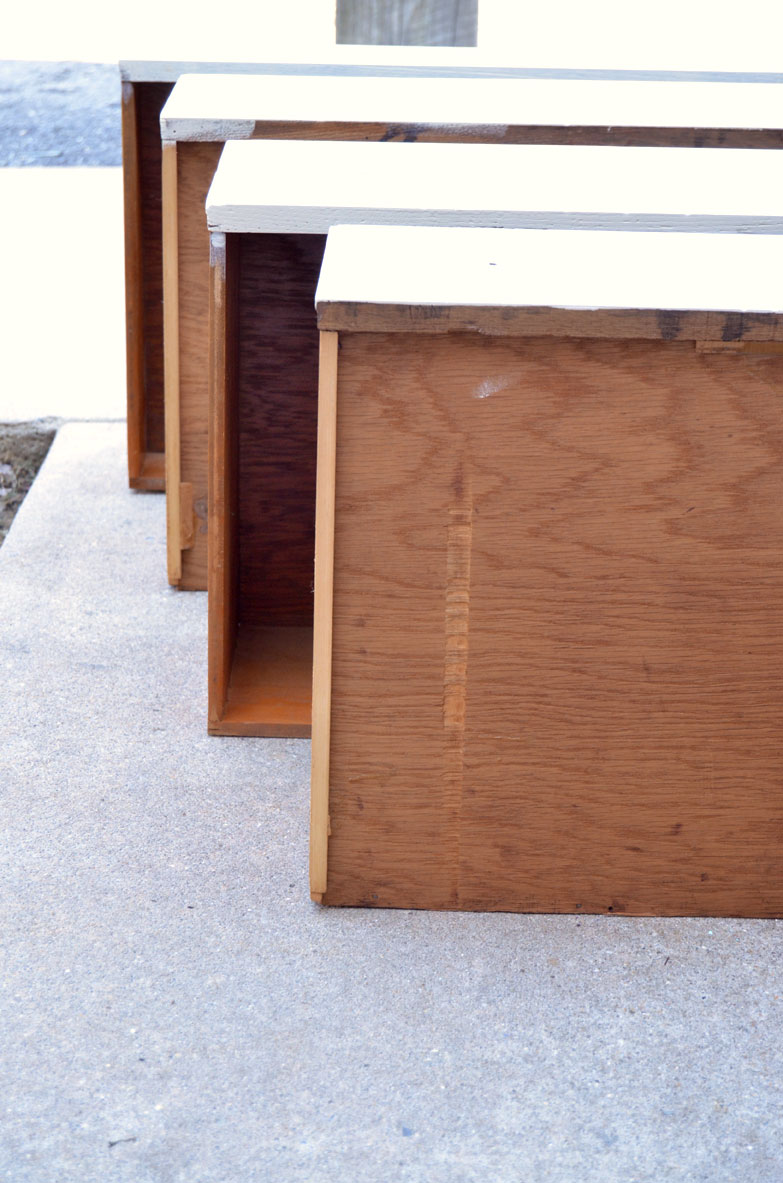 As for the drawers, I only painted the drawer fronts. I had different plans for the insides ; )
Since this month's theme for the Fab Furniture Flippin Contest is "geometric", I chose to use the geometric part on the inside of the drawers.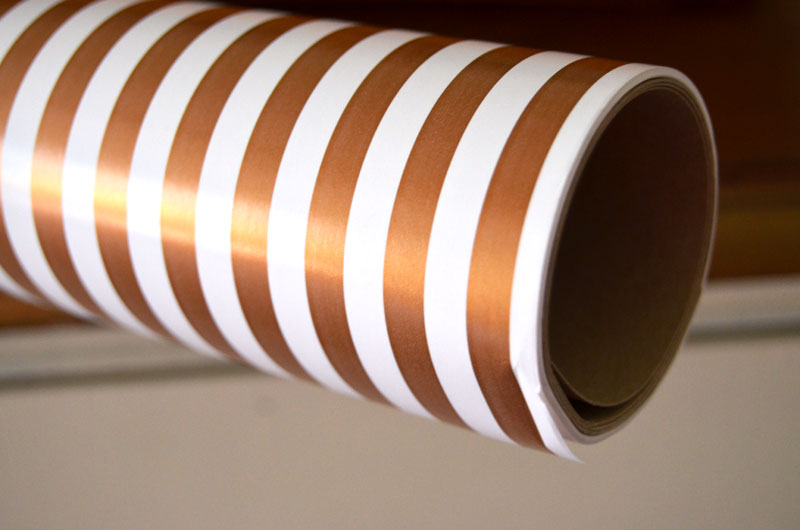 And okay, I'll be the first to admit that "stripes" just may be stretching the "geometric" just a bit! But I really like this paper!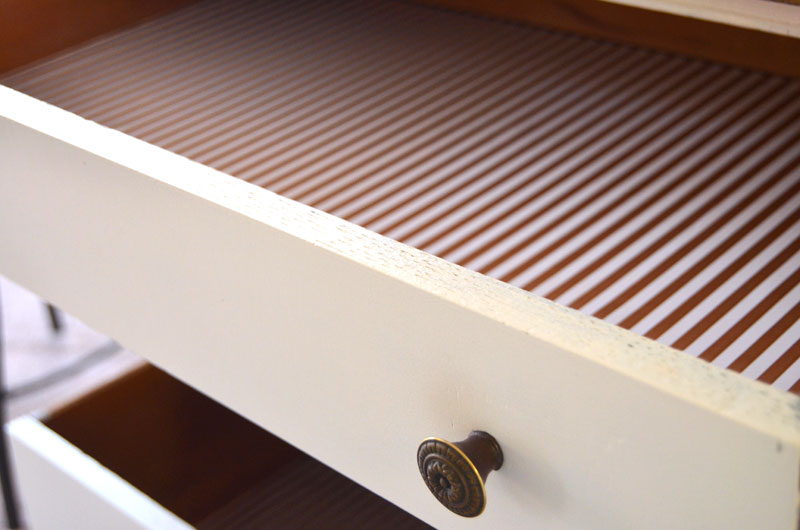 and really, aren't stripes actually just a bunch of rectangles? and aren't rectangles geometric shapes???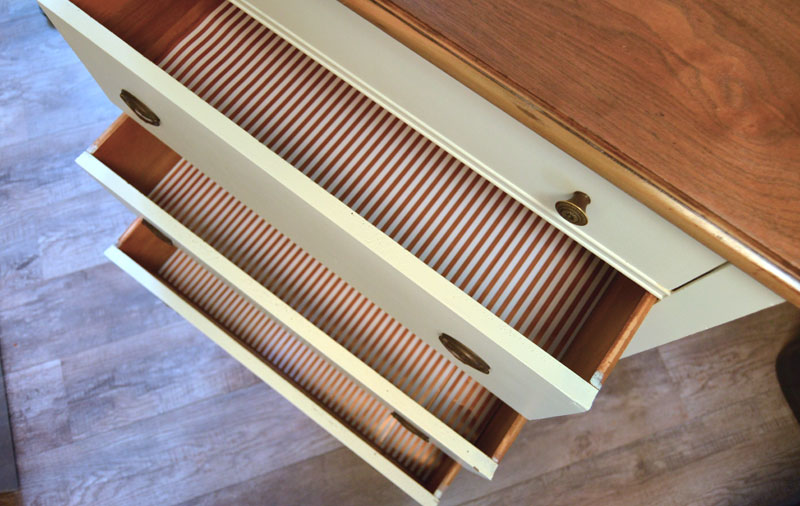 And don't those "geometric" stripes look pretty awesome in my fab, flipped chest of drawers!?!
Be sure to check out the features from this month's co-hosts, On Fern Avenue, and Thirty Eighth Street;  and browse the links!