We have been having the most amazing weather around here. You too? I've been going for bike rides, working on projects in the yard, and adding Outdoor Fall Decor. Any reason to just to be outside!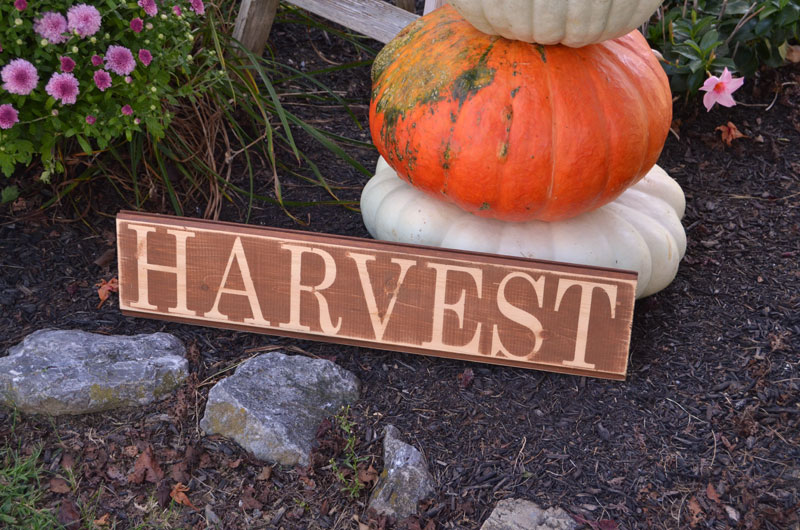 I found a new-to-me Amish farm not far from where I live that sells pumpkins, gourds, and mums at very reasonable prices.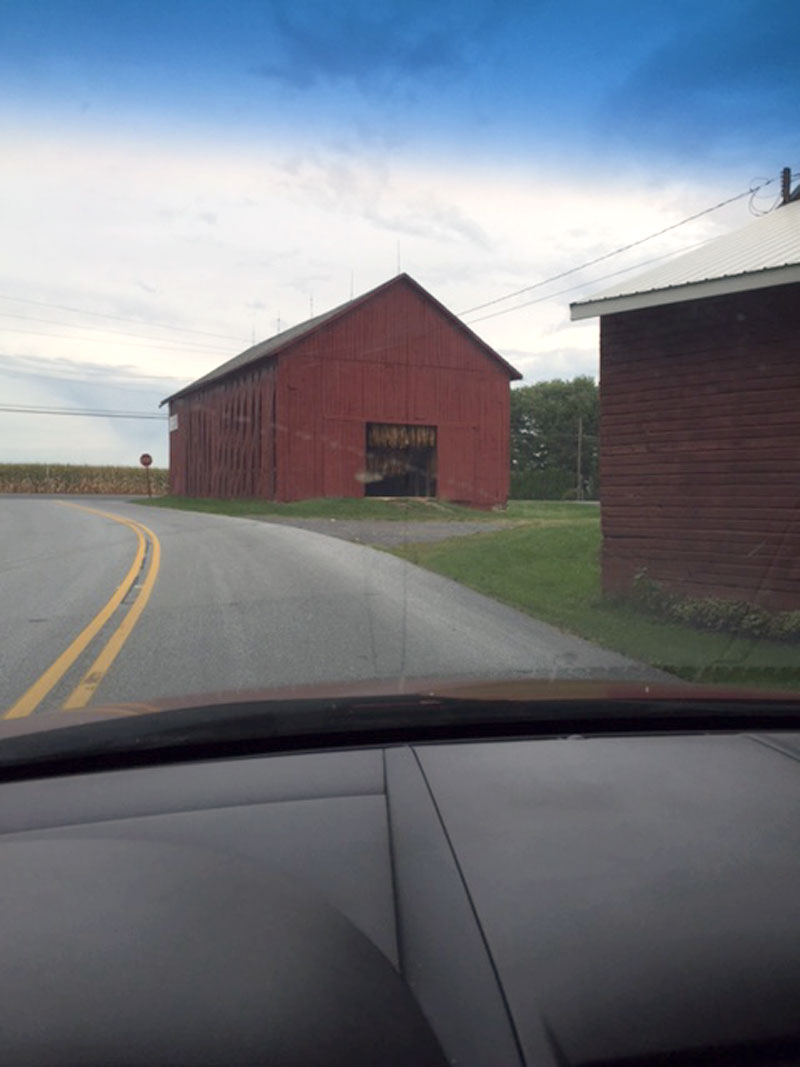 The only problem is remembering where the turn off is to get to it! I kept repeating to myself, red barn, red barn – so I wouldn't miss the turn!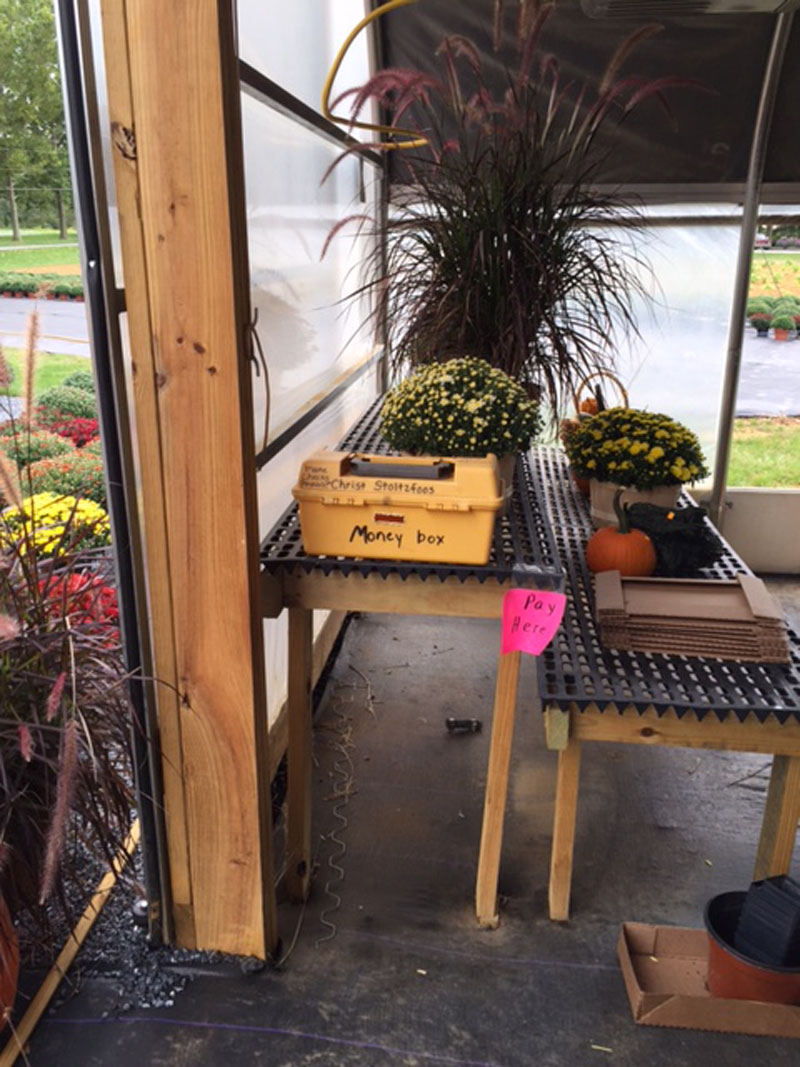 And in typical Lancaster County style – this is the checkout/cash register! (No debit cards accepted here ; )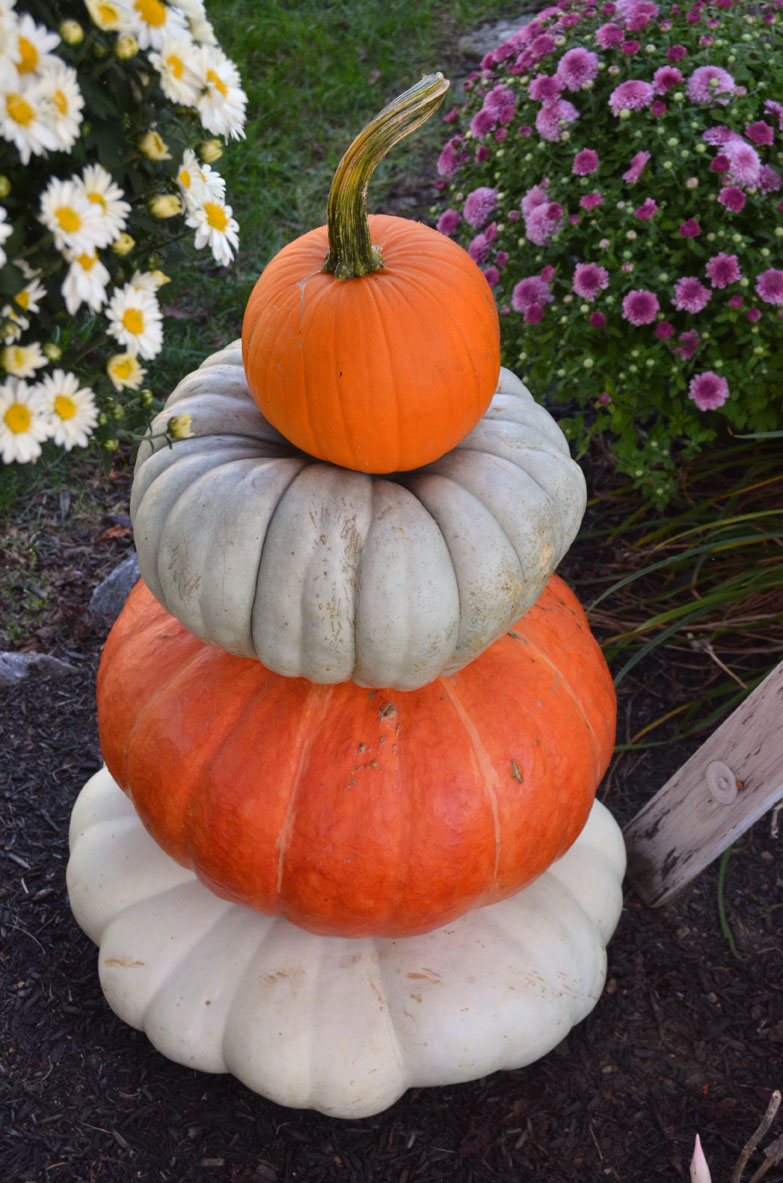 I wasted no time getting the pumpkins for my "stack". It was easy this year – they had several stacks made – I just bought one of theirs. Gotta love a no brainer!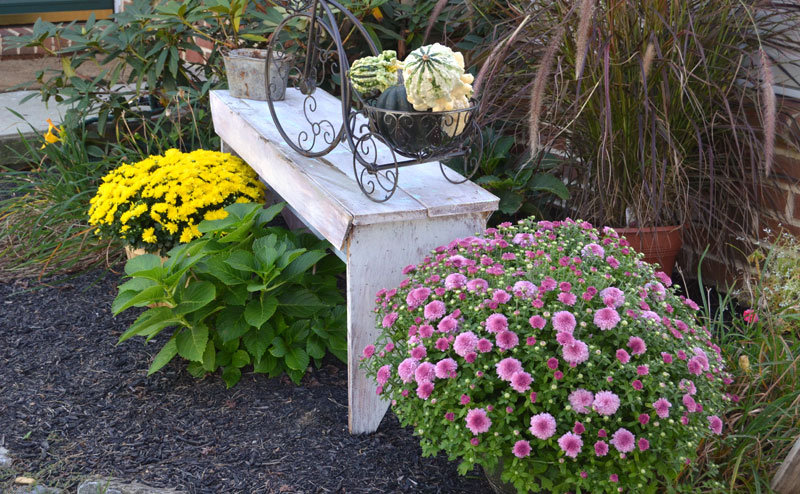 I got some gourds and mums, too. What is up with my hydrangeas???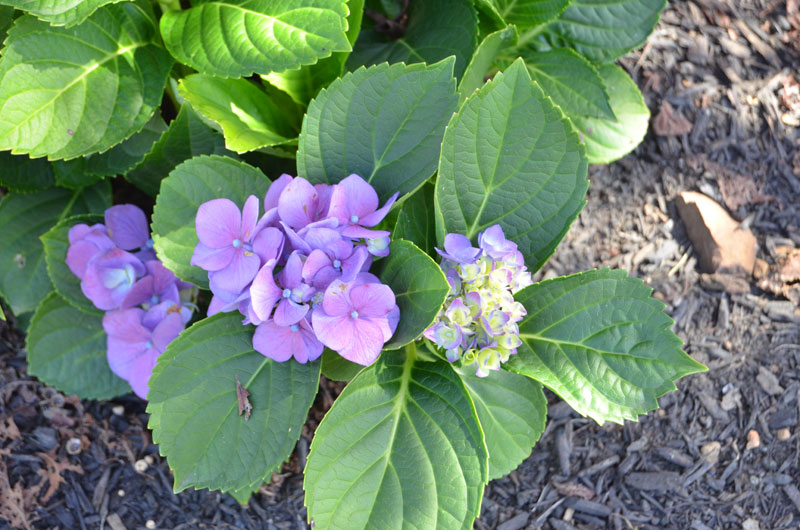 They've been growing all summer long and are NOW just starting to bloom. It's fall, right? Is this unusual or par for the course for hydrangeas?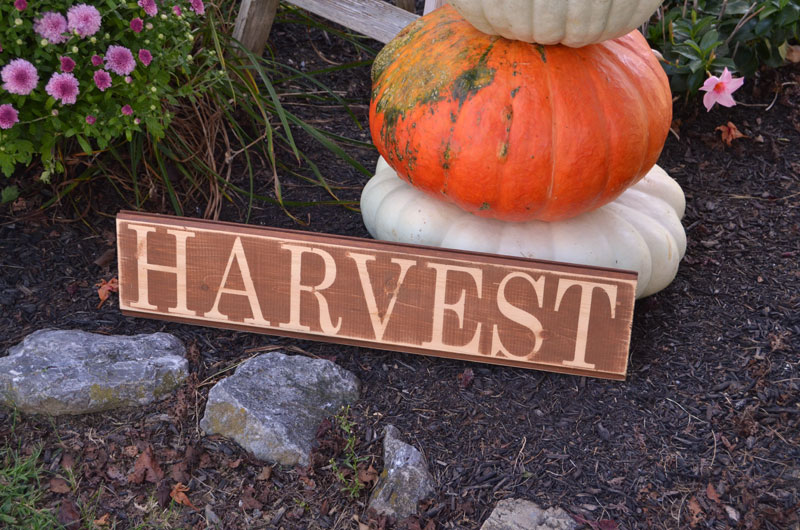 Either way, I'm just happy to see them blooming! I hope you enjoyed this outdoor fall decor! Come back on Saturday – I'll be showing how I made the harvest sign pictured above.