This shop has been compensated by Collective Bias, Inc. and its advertiser. All opinions are mine alone. #CraftAmazing #CollectiveBias
By now you know how I feel about glitter. I mean, what's not to love??? It's bright and sparkly and makes you smile, right? Glitter just makes everything better! Even cheapo plastic dinnerware can be turned into pretty, fun, and festive holiday dishes with just a little glitter.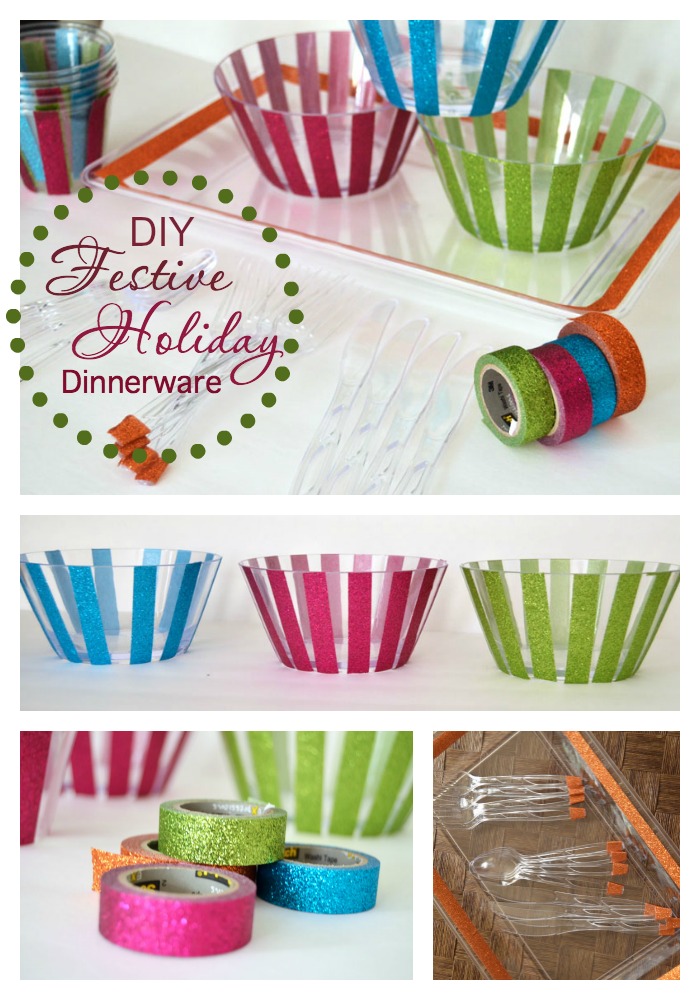 Now if you add in tape to the glitter then that's a match made in heaven!
When the fine folks at Scotch® asked if I was interested in using their Expressions Tape for a holiday project, I knew right away what I wanted to do. I wasted no time in heading to my nearest Walmart to pick up some Scotch® Brand Expressions Tape.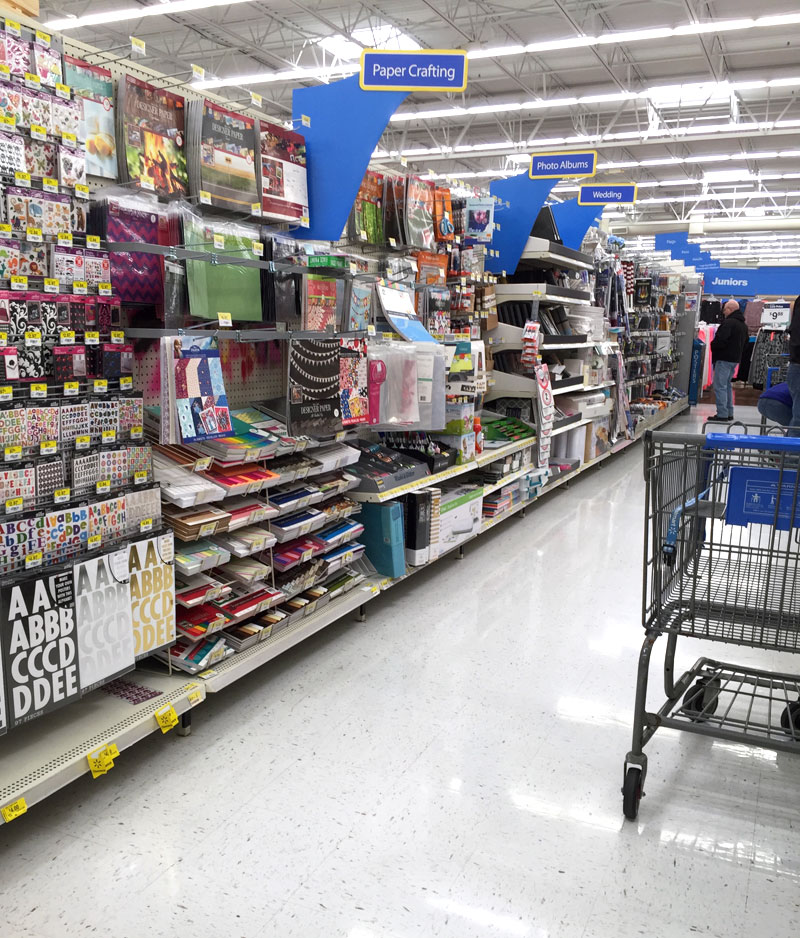 You'll find the Scotch® Expressions Tape in the craft/scrapbooking aisle in Walmart.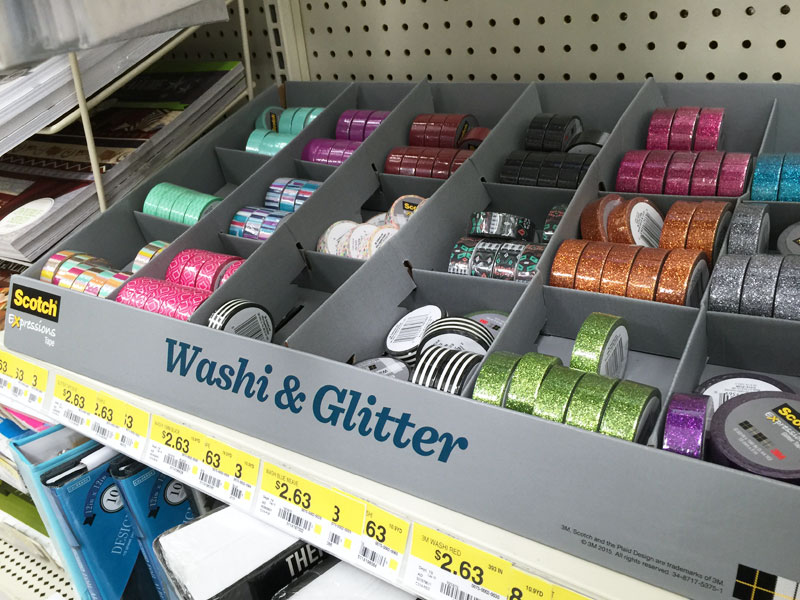 Look at that! Glitter, glitter everywhere.
As you can see, there's also an assortment of patterned washi tape, too. I love that black and white striped one! Think of all of the everyday projects that could be updated with those patterned tapes!
But I was on a mission so I quickly snatched up a roll of the glitter tape in every color ; ) I also picked up a roll of Scotch® Double Sided Tape from the Scotch Create line – from masking tape to spray adhesives and everything in between – no matter the task, there's a Scotch® Brand product to match. I will use the double sided tape to attached labels to the serving dishes.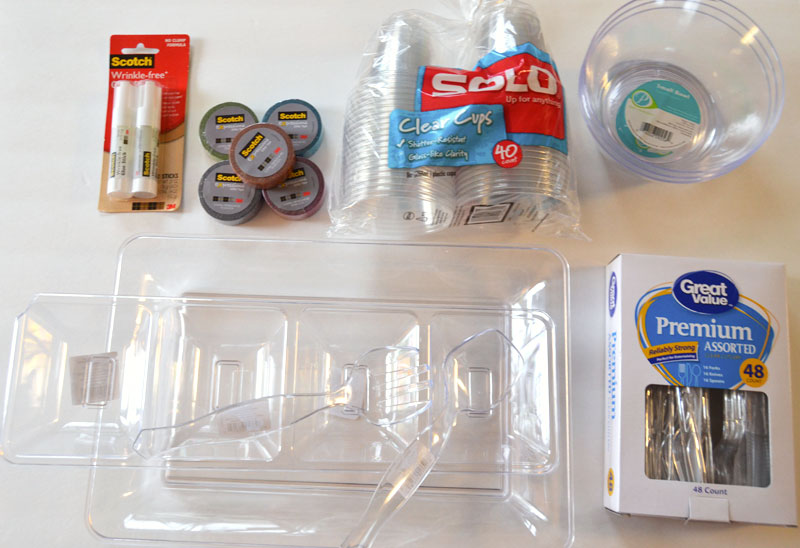 While I was at Walmart, I went over to the party supply aisle and picked up some plastic, disposable flatware, cups, bowls, and trays. These are going to become my new set of fancy, sparkly dishes. Perfect to use when entertaining when kids are in the mix!
This was so easy to do. You don't need a lot of supplies and tools for this project. Just some plastic pieces to jazz up, a pair of scissors, and of course some Scotch® Brand Expressions Tape.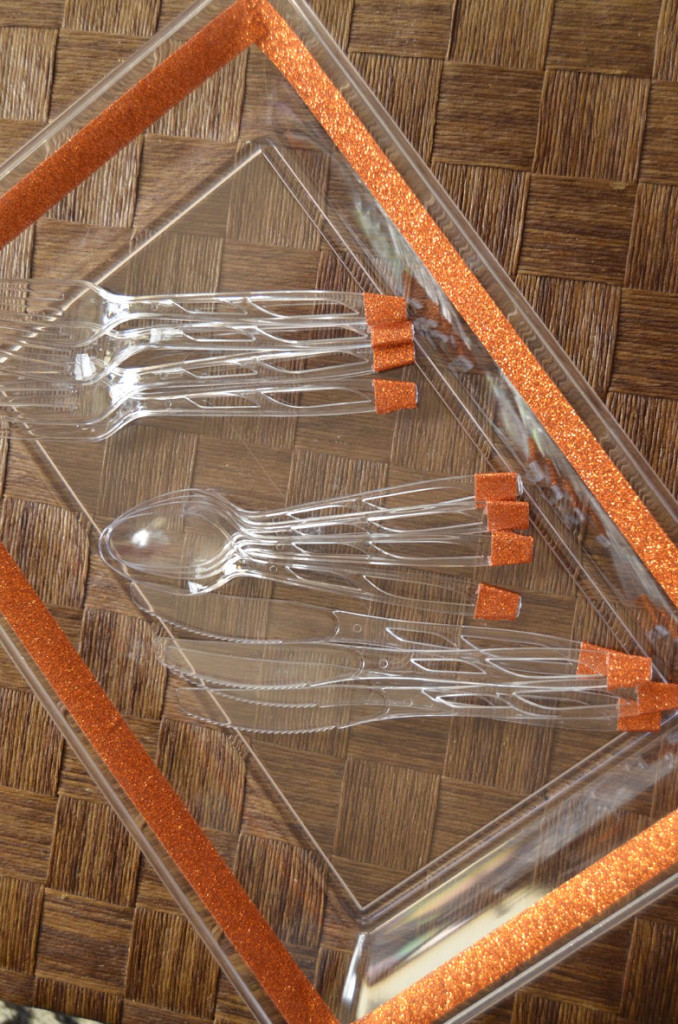 For the flatware, I just tore off small pieces of the tape and wrapped it around the bottom of each knife, fork, and spoon.

The serving bowls got vertical stripes. After applying strips of the tape, just trim the top and bottom with scissors. Easy!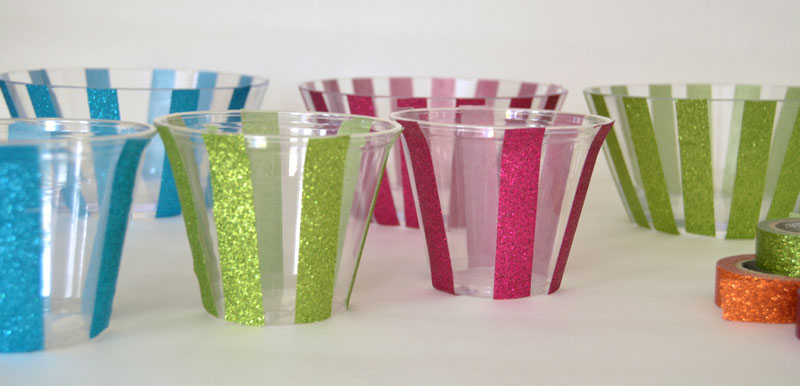 The plastic cups were done the same as the bowls, Simple but pretty stripes!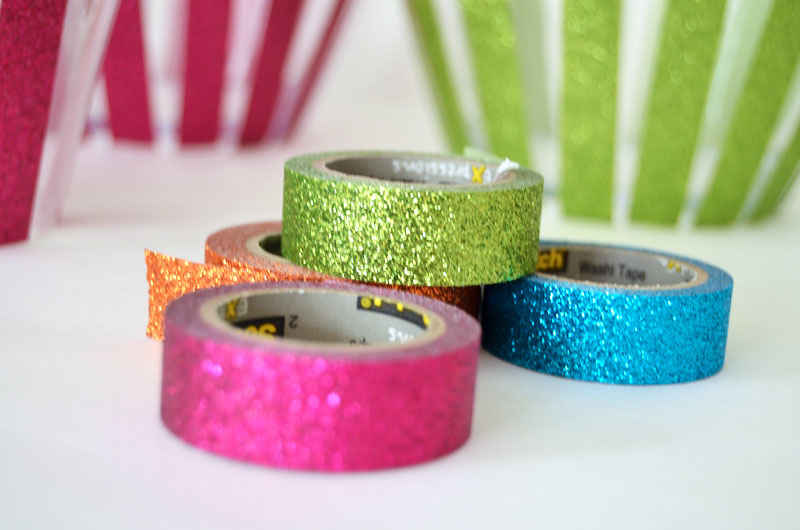 Just look at those pretty colors!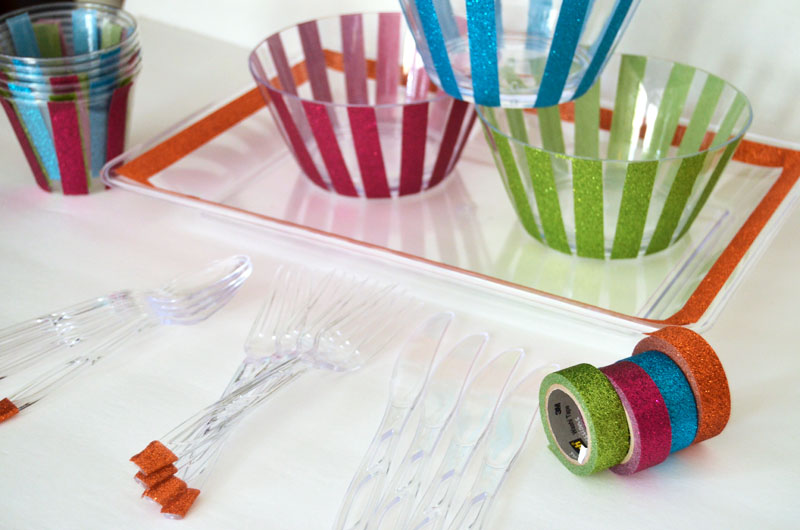 From plain and boring to fun and festive!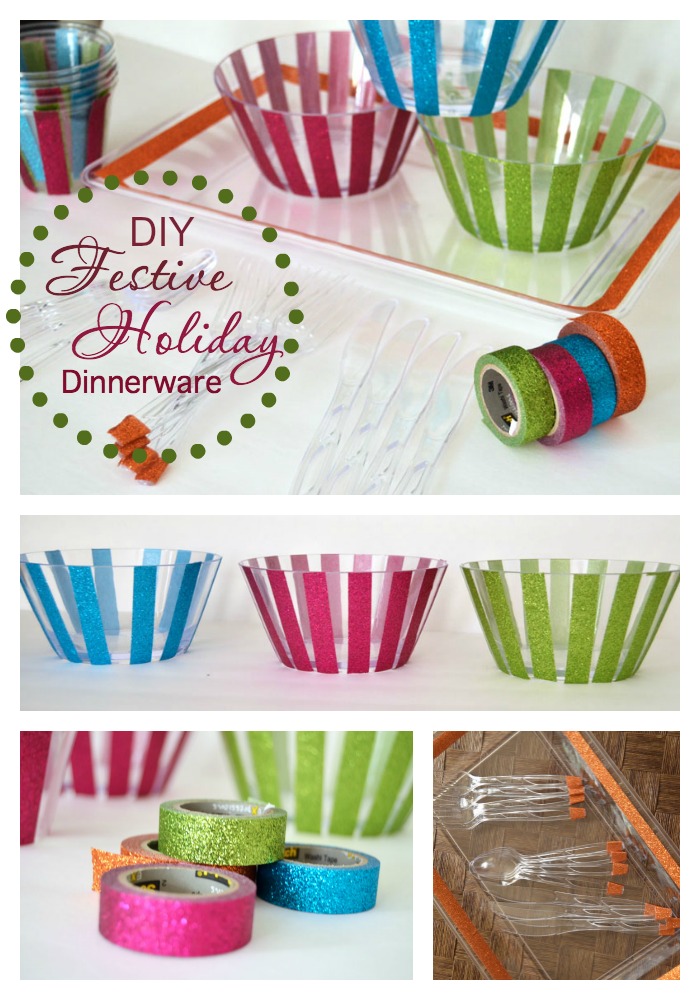 How would you use Scotch® Expressions Tapes with your craft ideas?