The One Room Challenge time is up. And I'm late. And I'm not done with my room.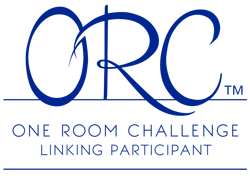 That's what happens when you bite off more . . . oh you know the saying.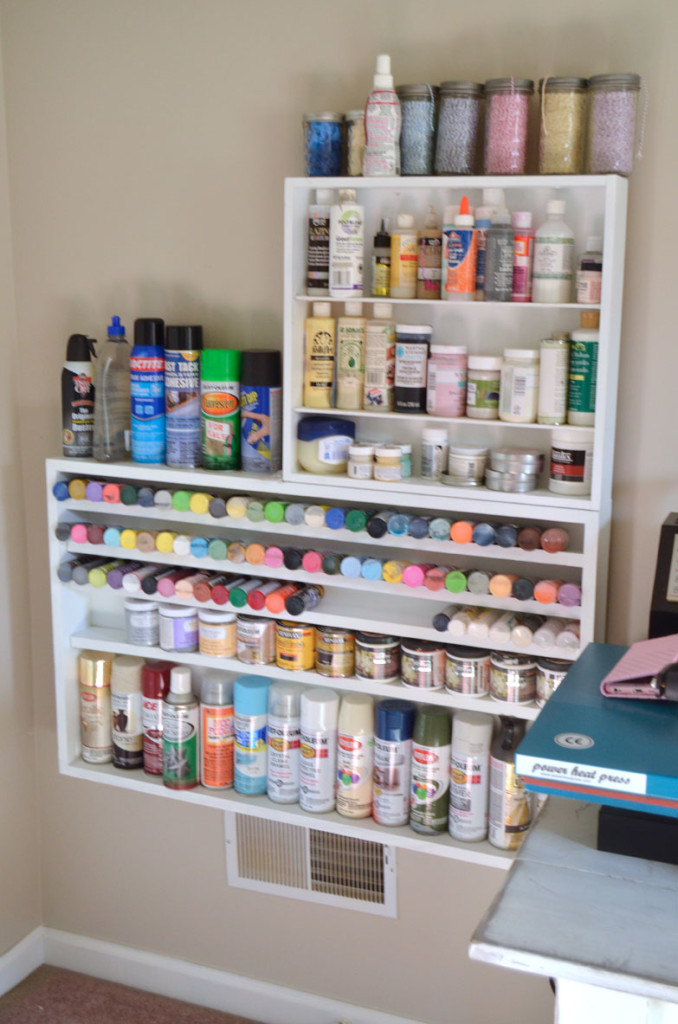 But I really thought I could do it all.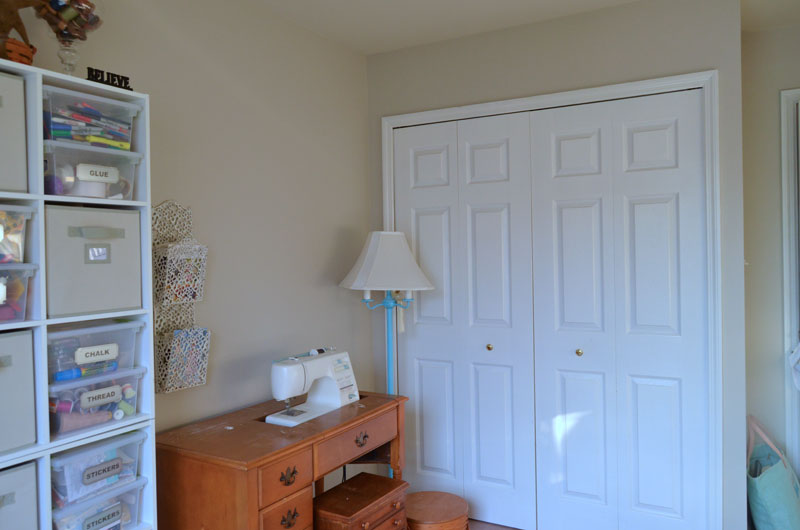 You know, plan a wedding, go away for a week and get married. Come back and host a wedding celebration with family and friends. All while writing a blog that involves making projects, taking photographs, editing photographs, writing the post, etc, etc. And don't forget to remodel a room in your spare time.
What was I thinking????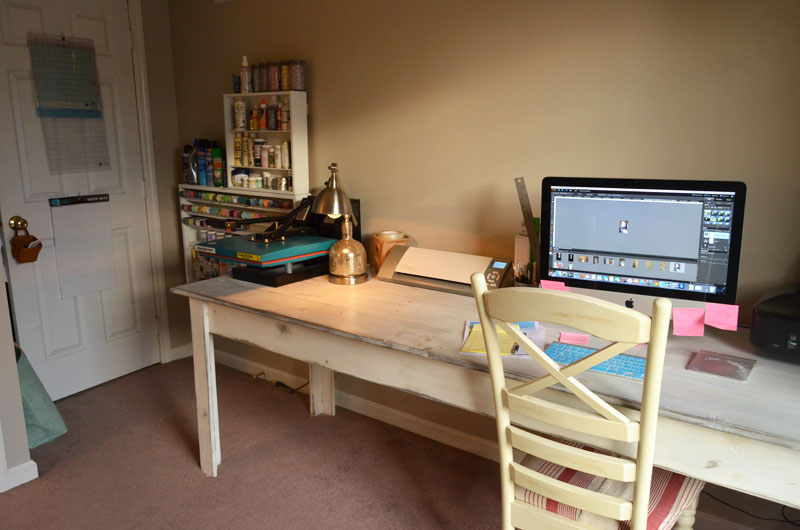 But it's almost done.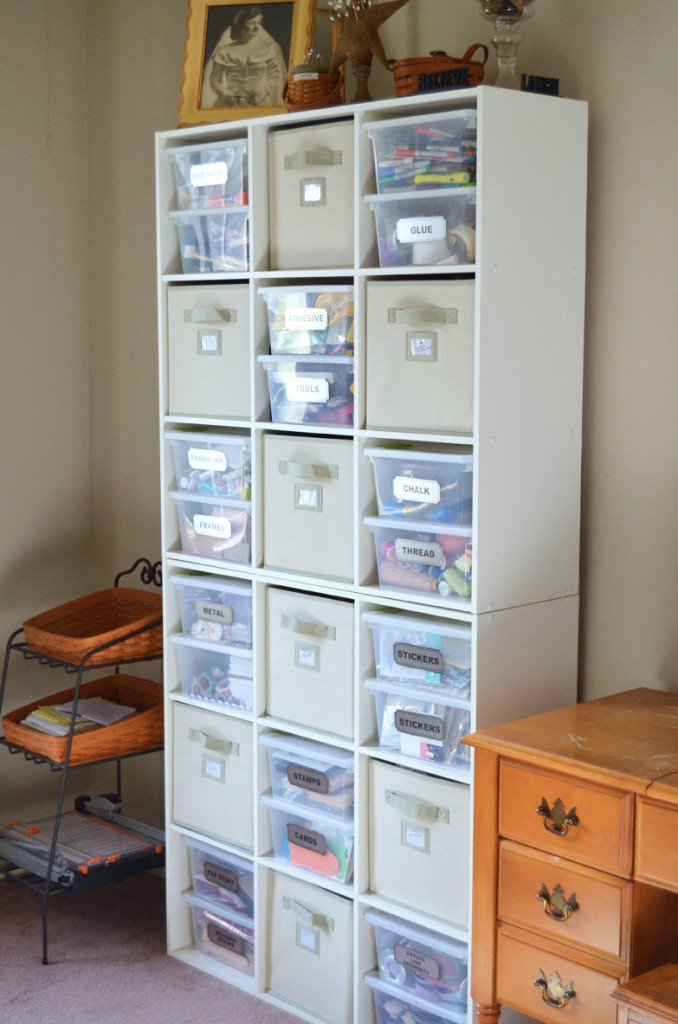 Stacking the storage cubes and adding the canvas totes is a huge improvement! Remember how they used to look: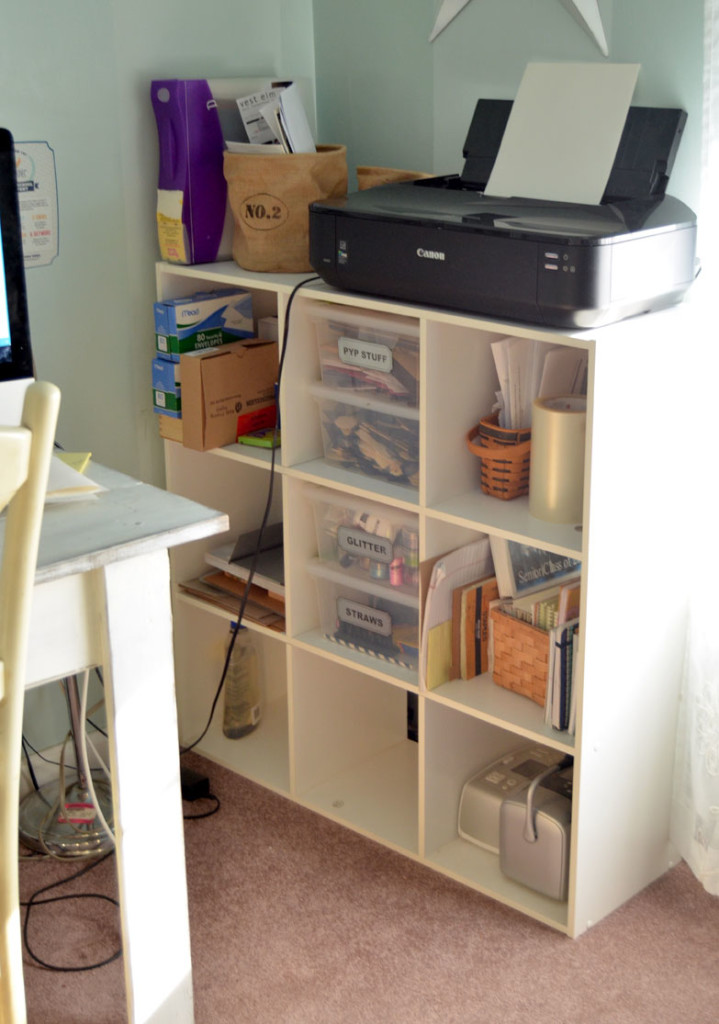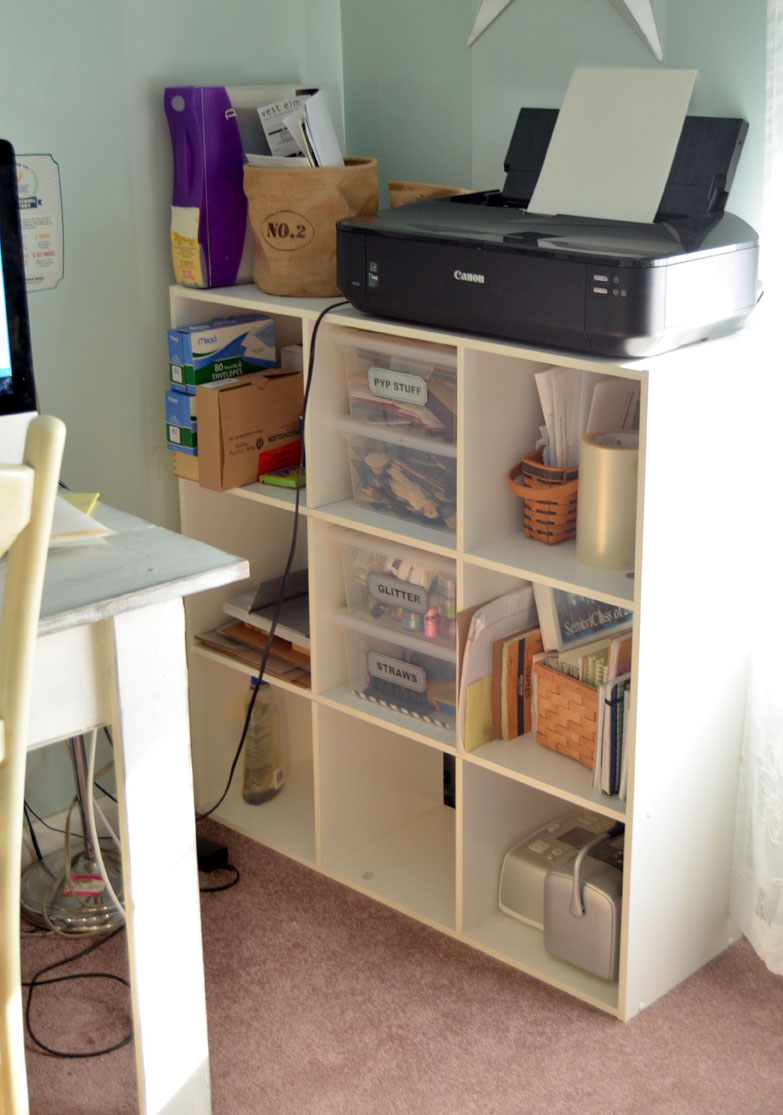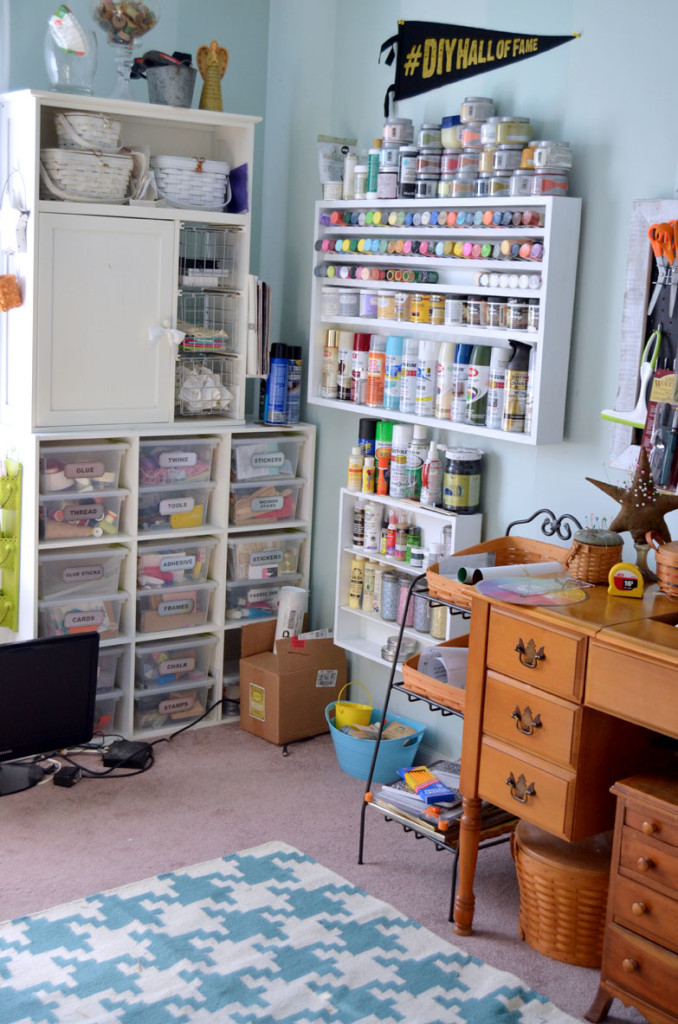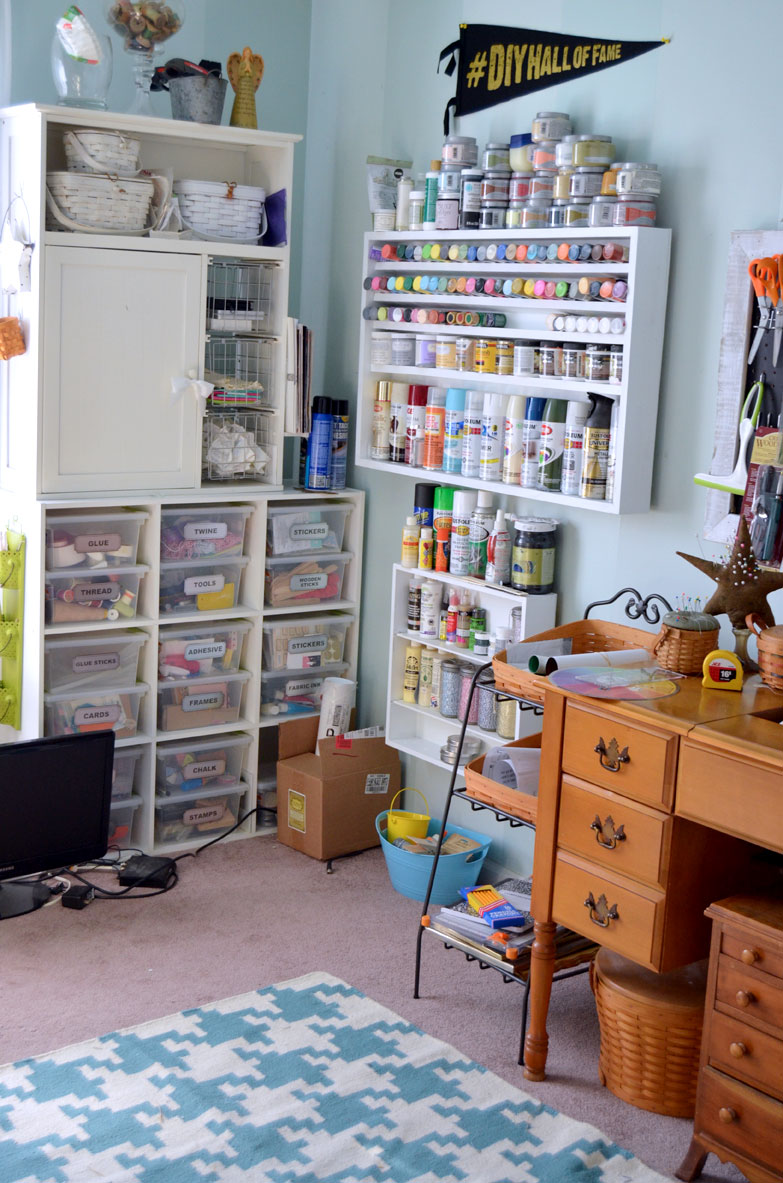 I did get all of the painting done. Well almost. I still have one tiny, narrow wall that's going to be painted with chalkboard paint. And the doors and trim still need painted.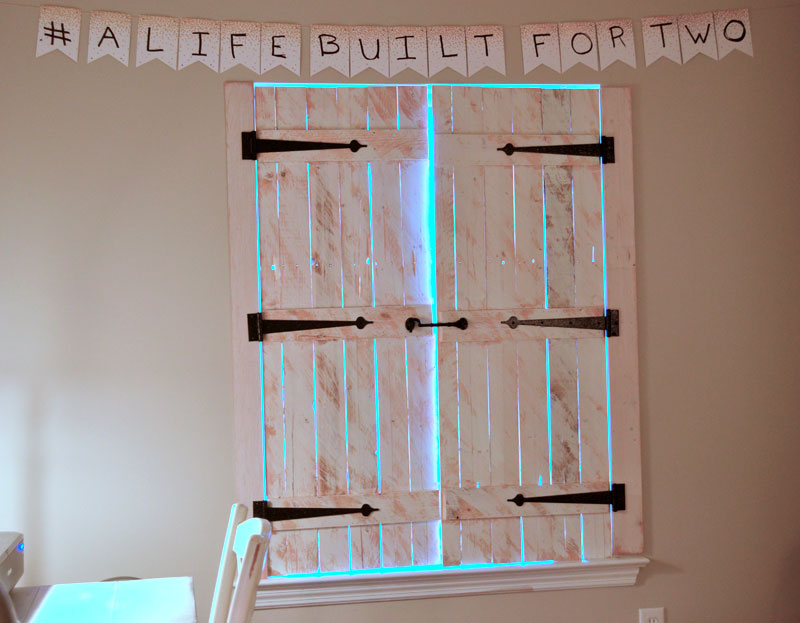 And I got the shutters made and hung. I love them! In fact, I'm going to make these for my kitchen windows, too! Look for a tutorial on how to make them next week.
So although the room is not quite done, it looks a lot better! Need a reminder of how it used to look?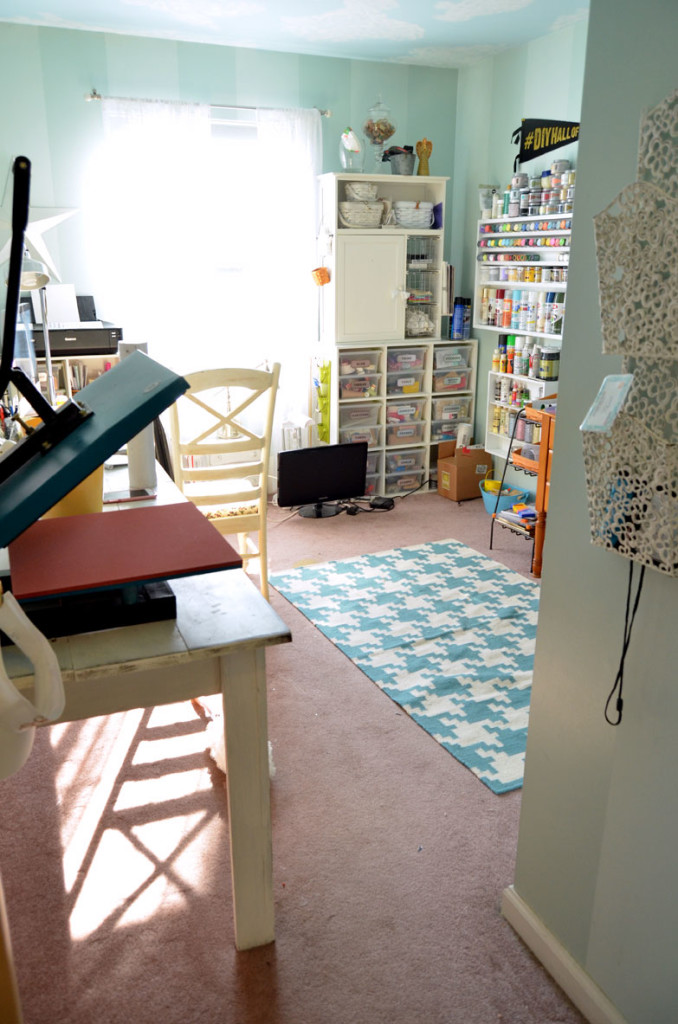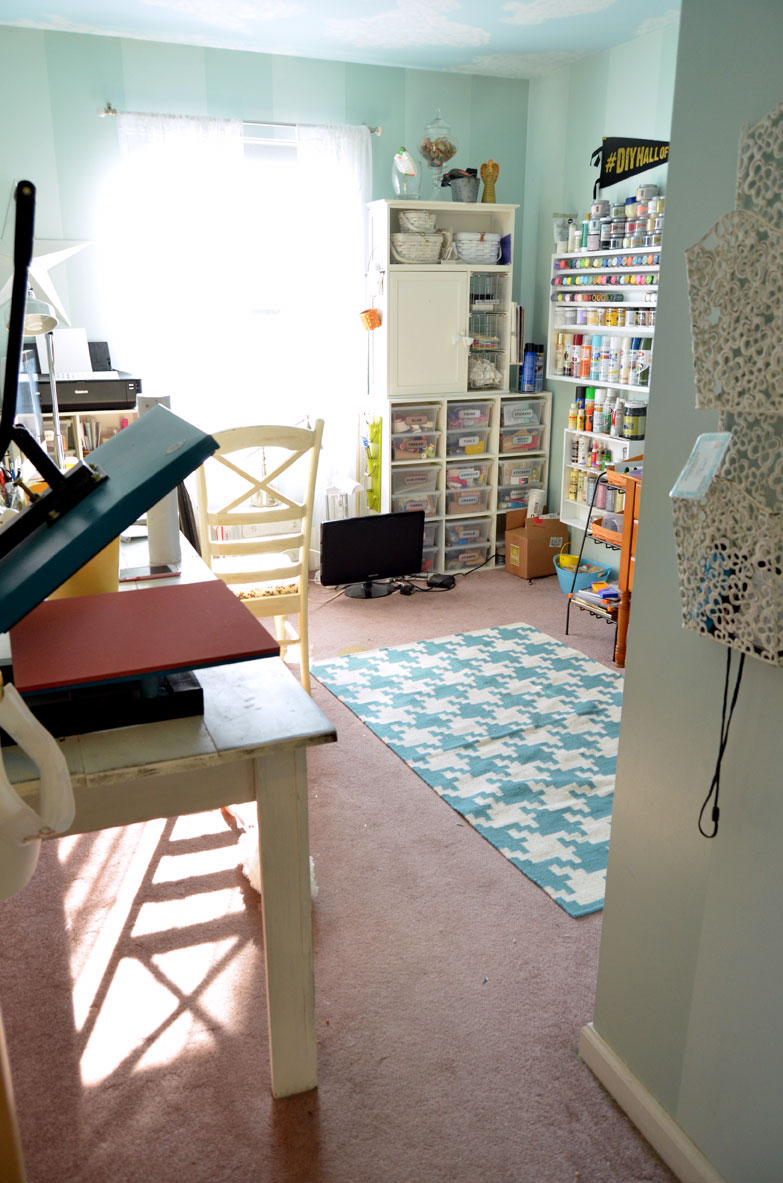 BEFORE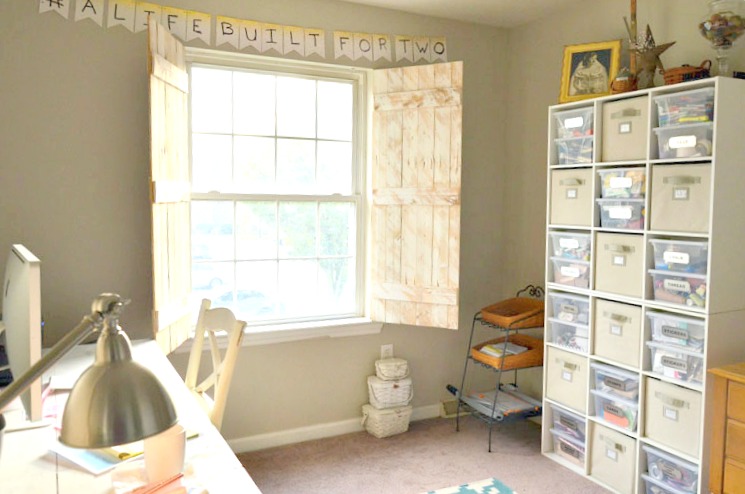 Even though the One Room Challenge is officially over, of course I'll keep plugging away and will show you the finished room. Hopefully soon!