Everyone loves a knock-off, right? I couldn't wait to show you this DIY Holy Night Pillow. I saw this pillow on the Birch Lane site and had to have one like it.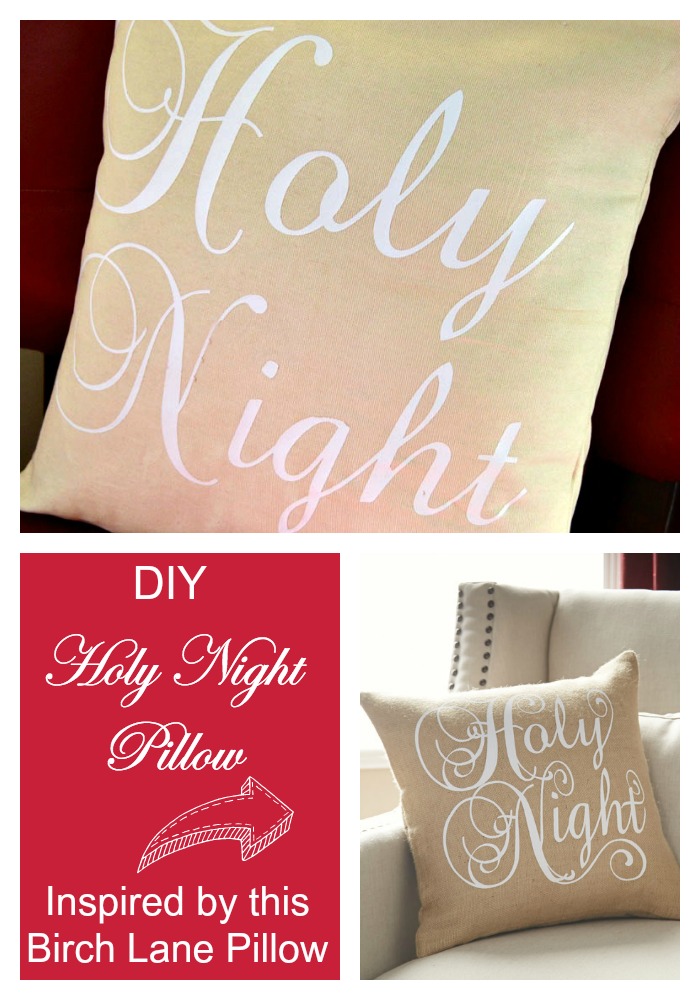 What's not to like about a knockoff? You get to have a version of a pretty and expensive item for nothing, or next to nothing if you do it yourself. Plus you can make any little changes, too. For example, their pillow cover is made from burlap. I'm not a huge fan of burlap for pillows, so I used a similar color fabric, but in a broadcloth.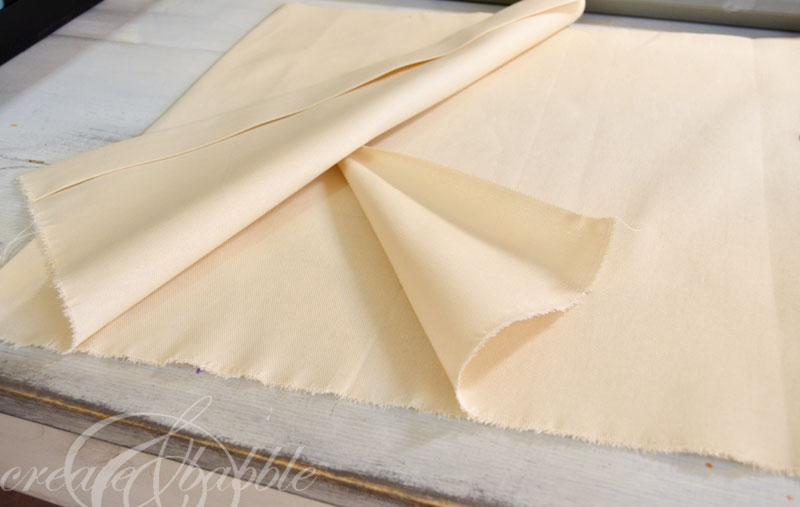 I have found that I am able to make more knock-offs since I've had my Silhouette® Cameo. Silhouette owners out there, don't you agree?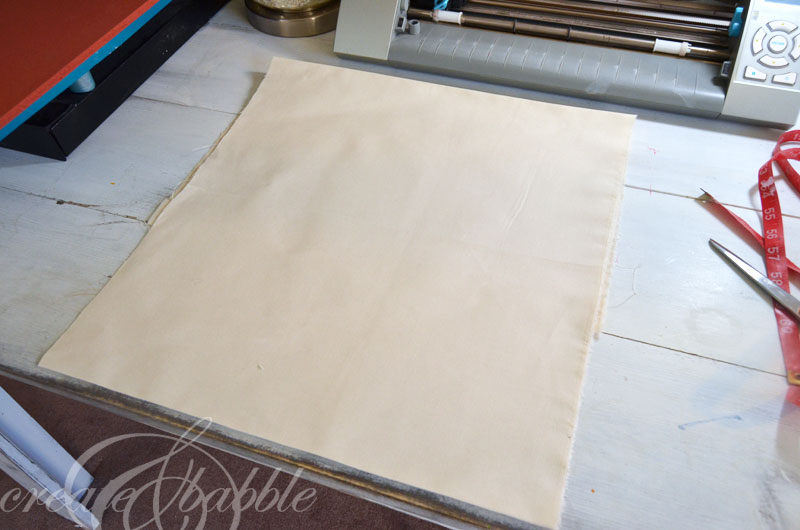 Why not have the look for less, especially if you can DIY it.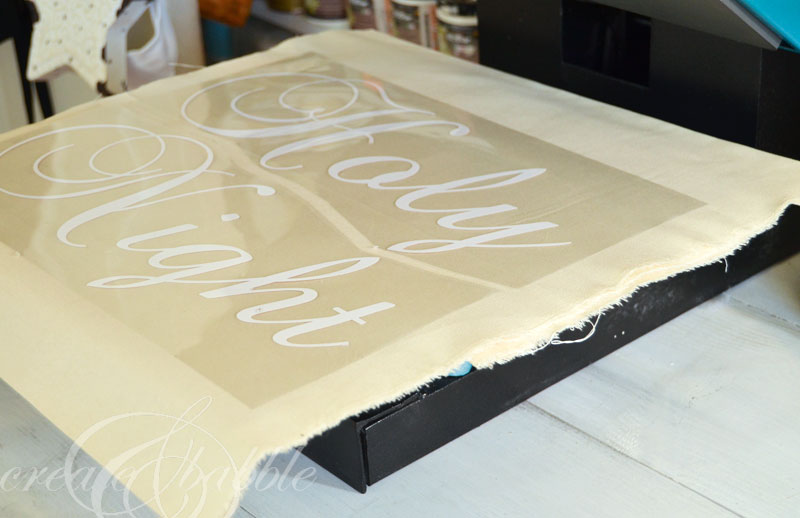 I made the pillow cover using this method. But I pressed on the vinyl words before sewing up the side seams.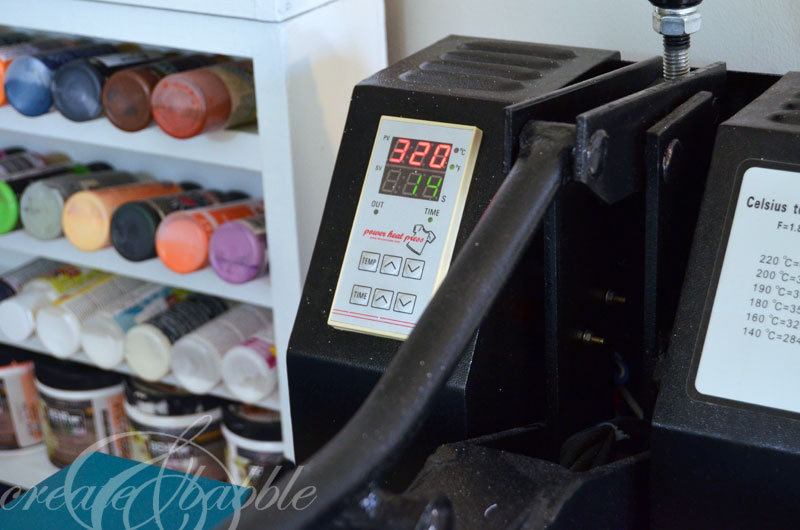 I've said it before but I just love this heat press!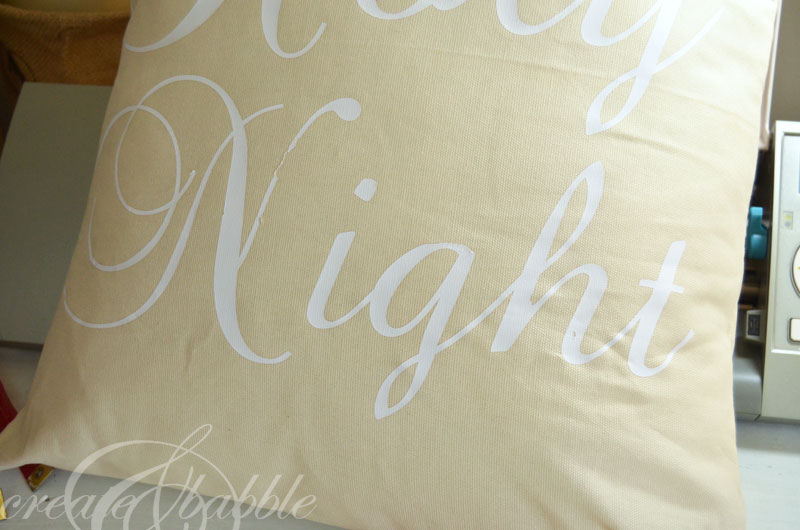 I was so excited about this pillow that I wasn't careful and messed up a little. See that messed up vinyl on the "N"?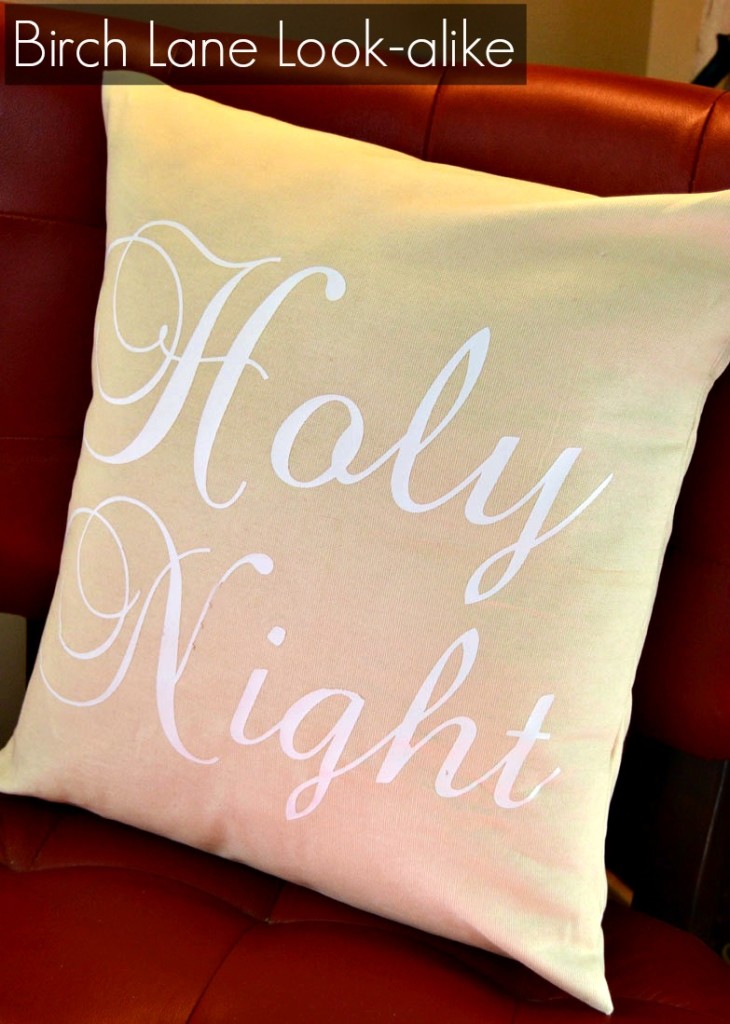 After I stitched up the cover and inserted the pillow form, I noticed that the cover was wrinkled so I took my too-hot iron to it and messed the a little of the vinyl on that "N".  I could do it over but since it's just for me, I won't bother. Lesson learned, don't iron over freshly pressed-on vinyl!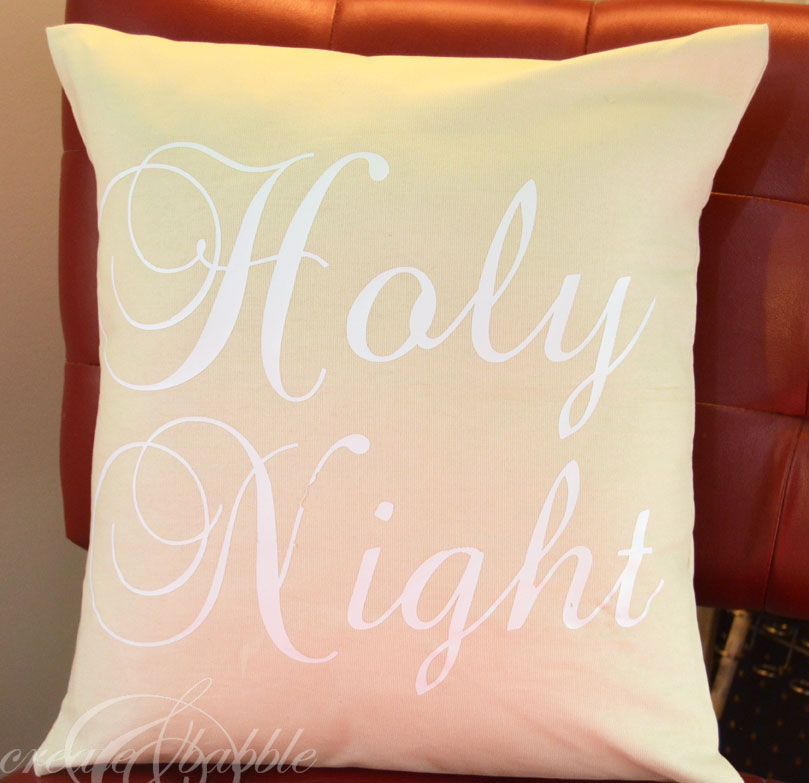 The boo-boo doesn't look too bad. I think I can live with it ; )  If not, I'll make another one!
For more heat press information and instructions, please click here.
The font I used was Edwardian Script. The white heat transfer vinyl is from Happy Crafters.