Once upon a time, I received a big box of styrofoam discs from FloraCraft and was asked to create something awesome.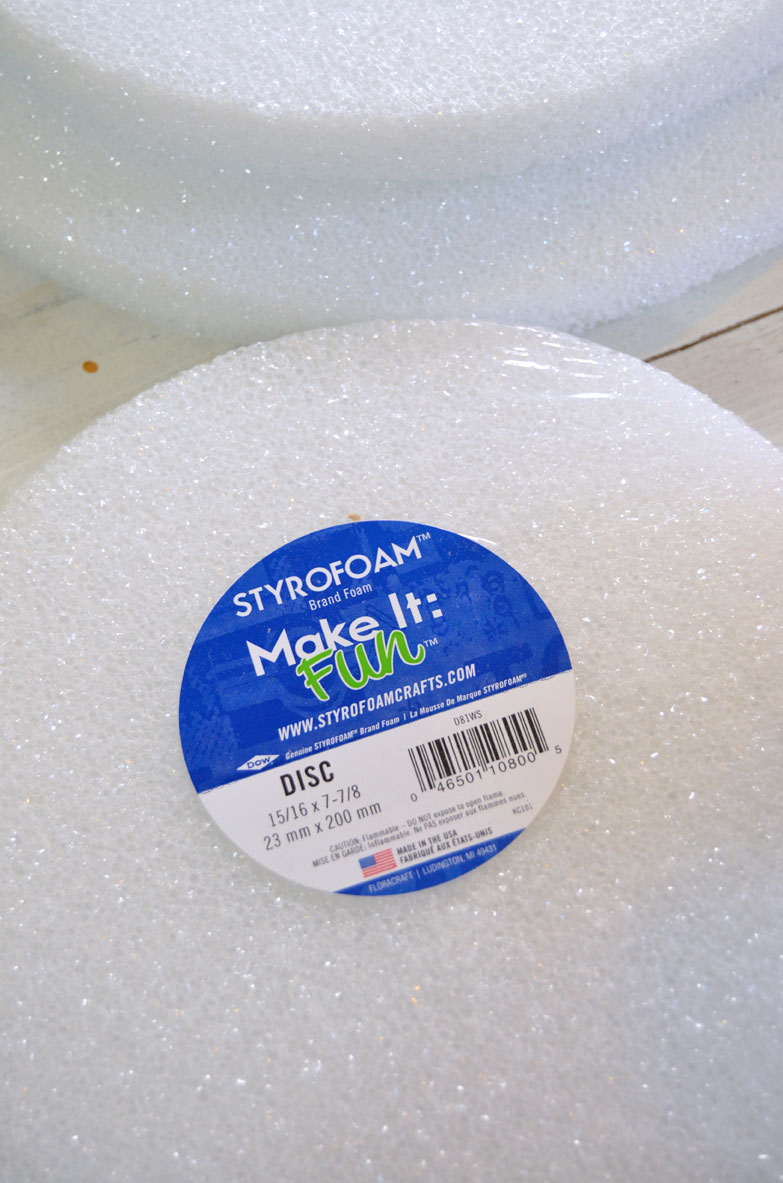 Cool, right???
There was just one problem.
I was stumped. Completely stumped. I had no idea what to make with these FloraCraft® Make It: Fun® Foam Discs!
I just couldn't get the solar system out of mind! You know how every school-age kid makes a solar system out of styrofoam balls at some point in time? Well, I never did. But I'm sure one of my kids did ; )
Anyway, back to my discs.
I did try to make pumpkins, but that was a complete fail.
Then one day, it just came to me: BUTTONS!!! YES, I CAN MAKE BUTTONS!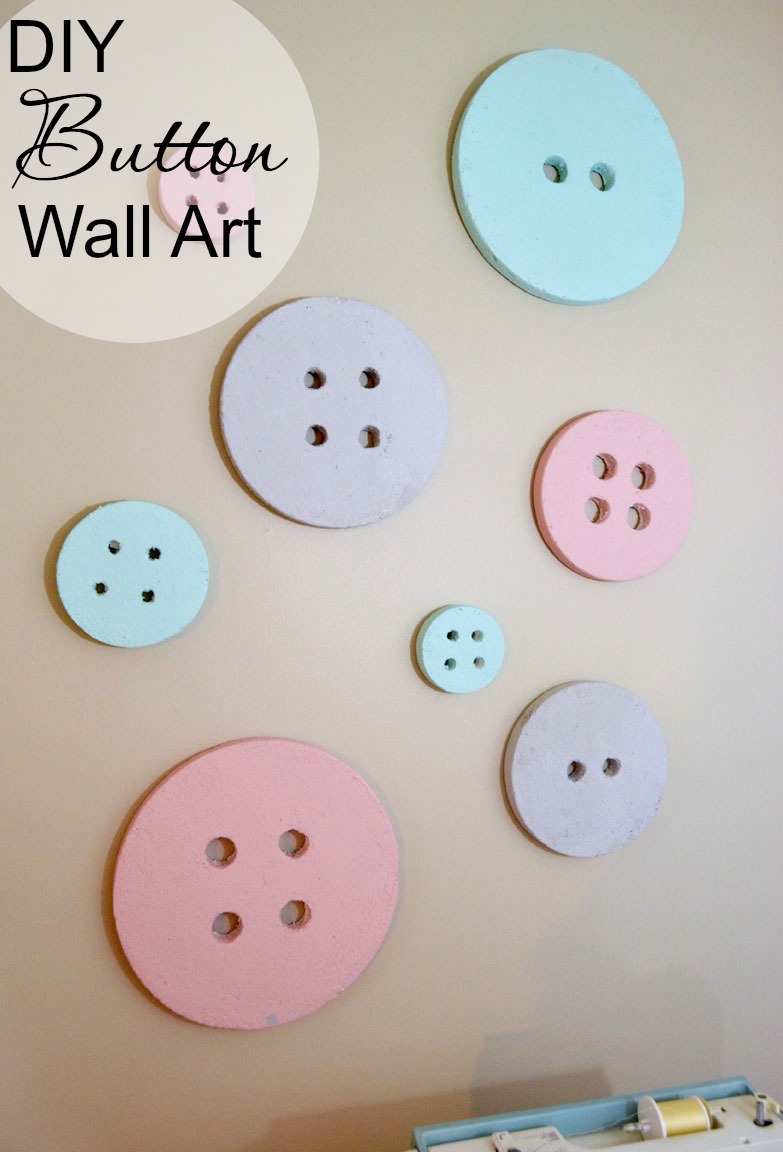 Here's why I'm so excited about this. I've been remodeling my office/craft room and the space above the sewing machine was completely  barren.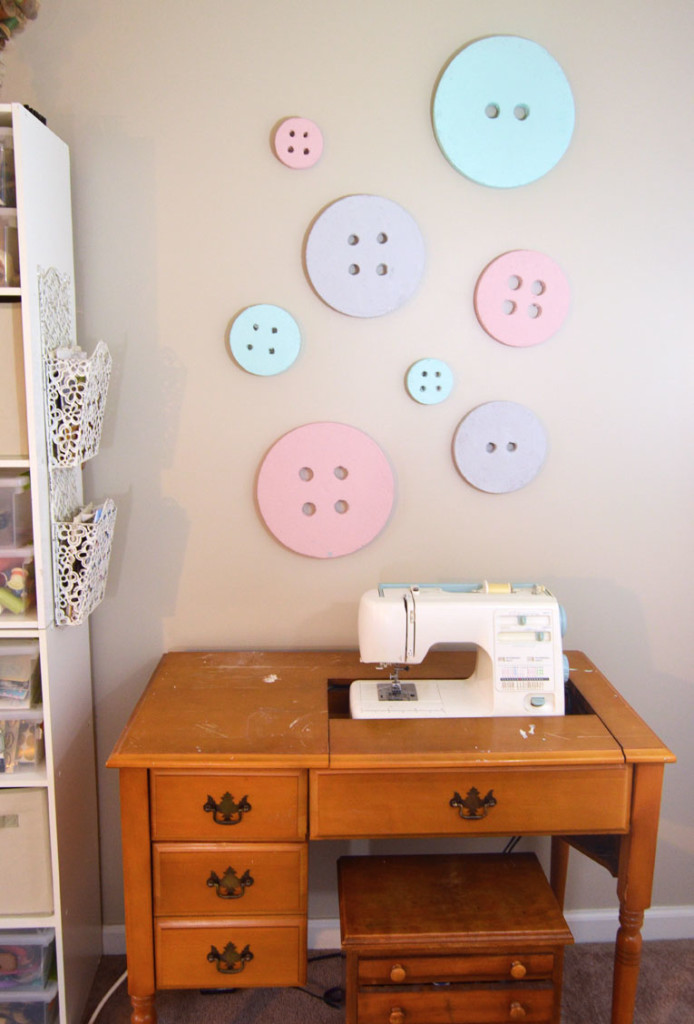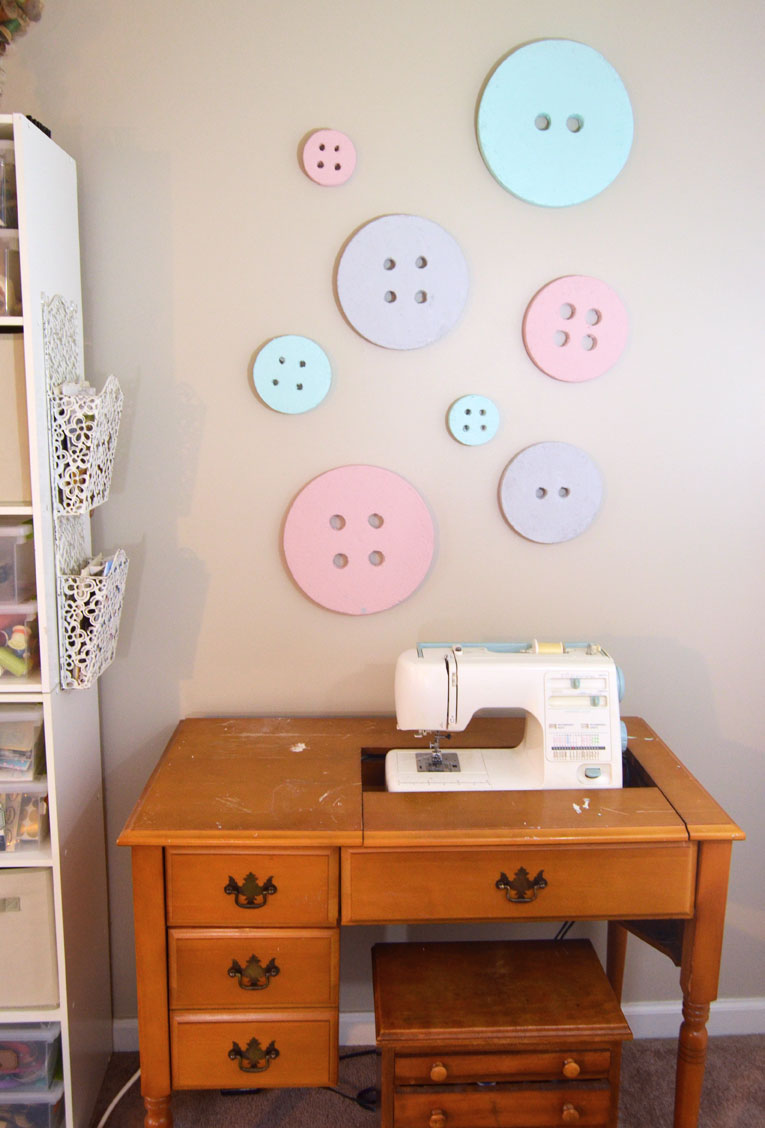 Until now. Just look at those cute buttons! I love 'em : )
Want to see how I made them? It's so easy!
Supplies you'll need:
various sizes of the FloraCraft® Make It: Fun® Foam Discs
FloraCraft® Smooth Finish®
drill
spade bits and/or hole saw bits
Craft paint or latex paint
card stock
pins
command strips for hanging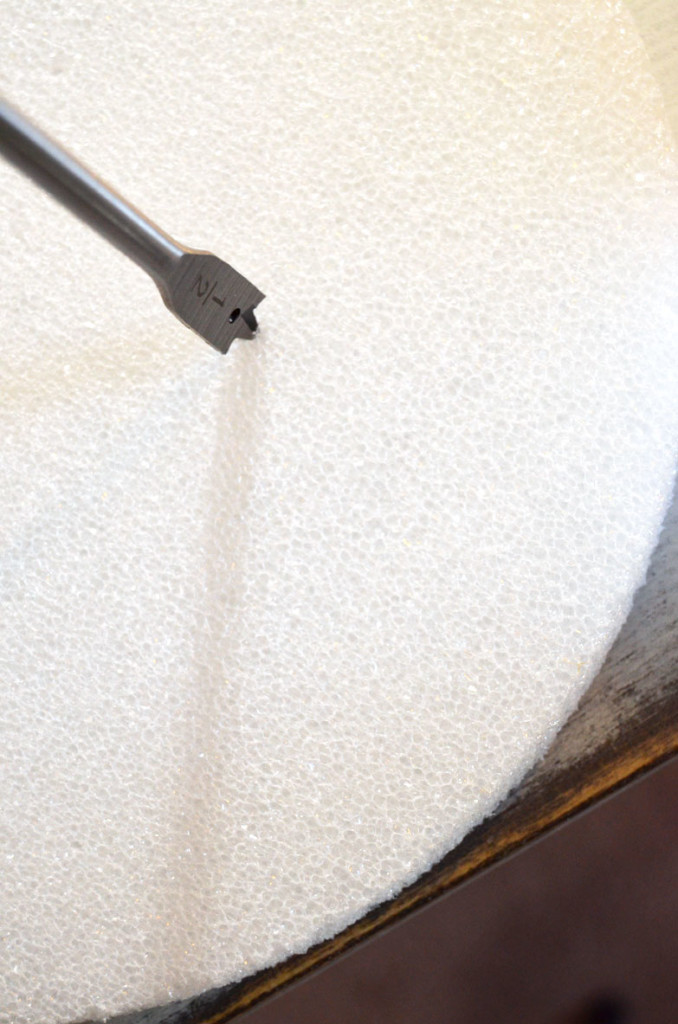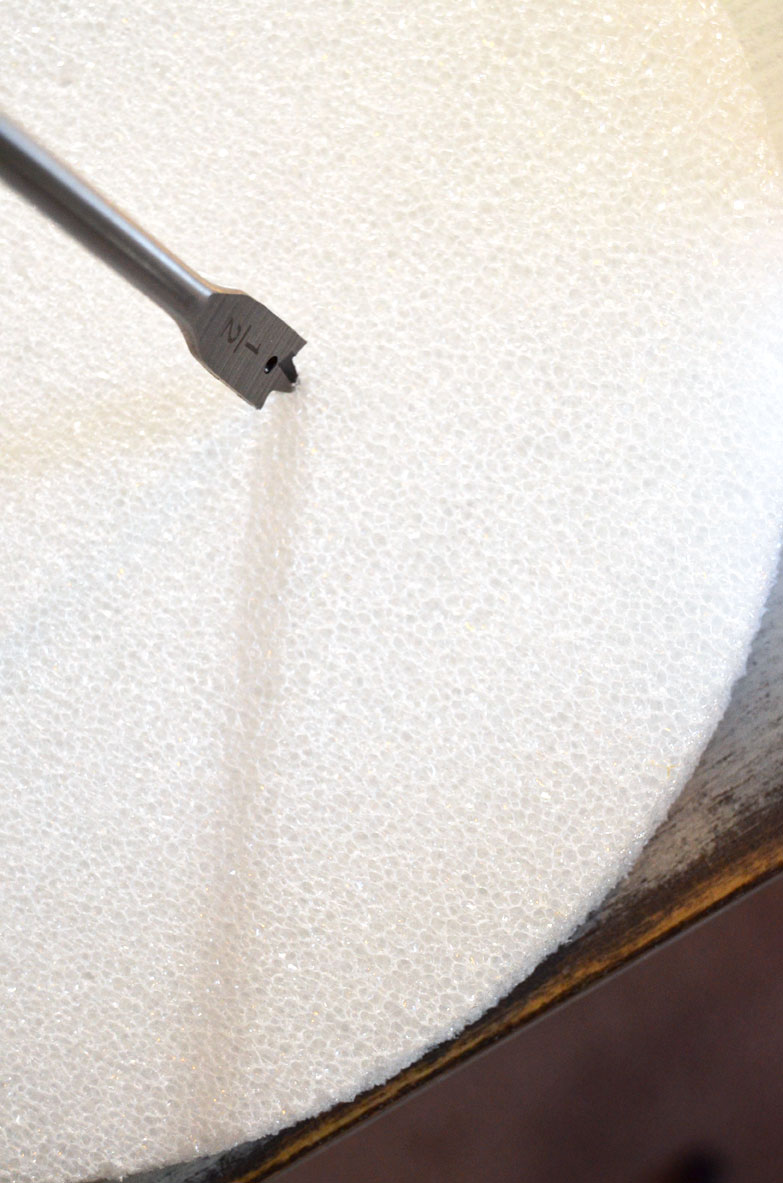 STEP 1: Make the button holes using the drill and spade bits and/or hole saw bits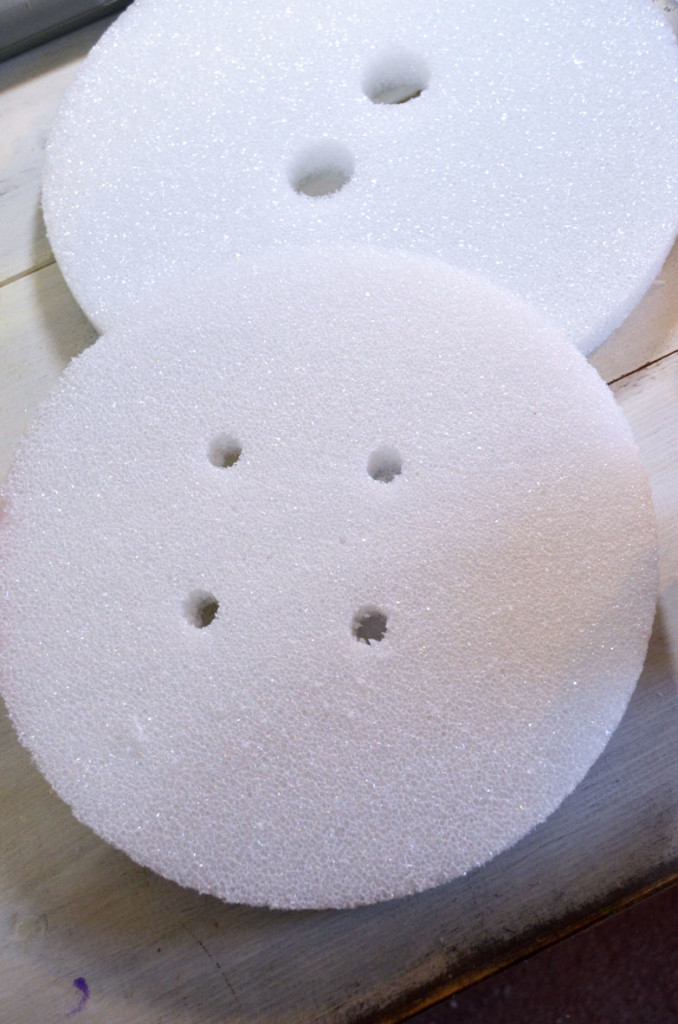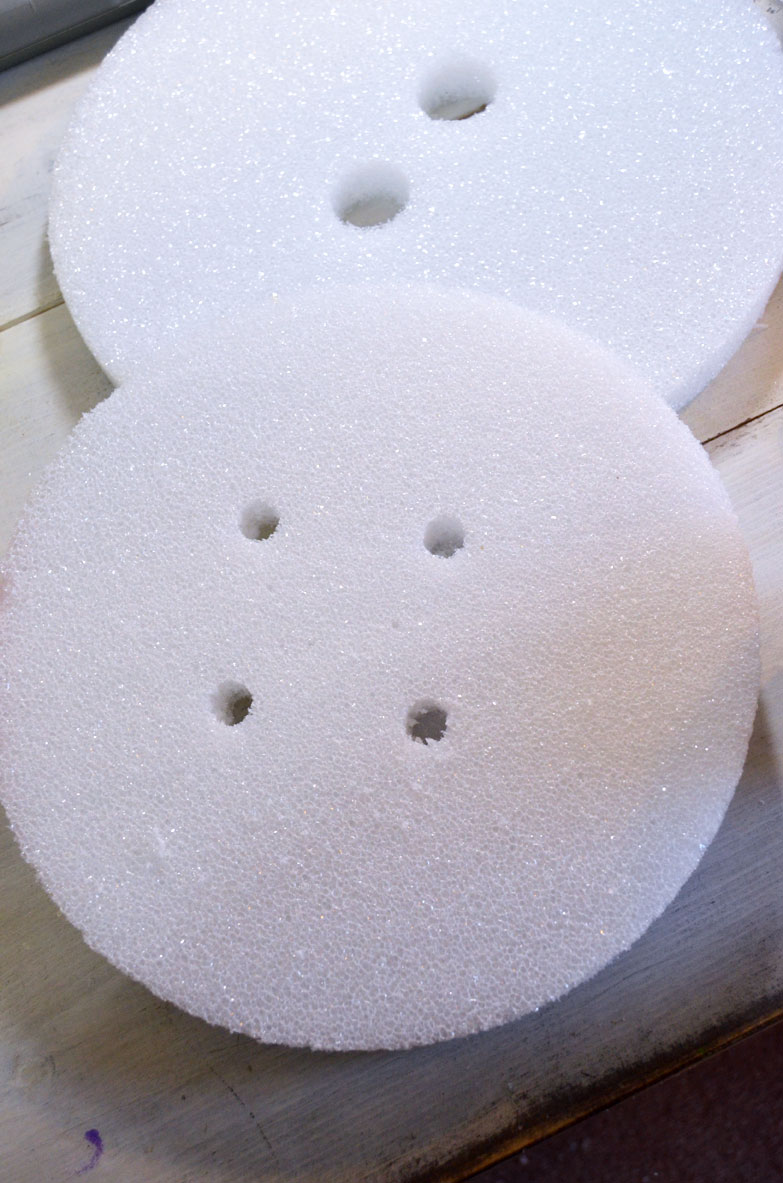 The spade bits are great for smaller holes.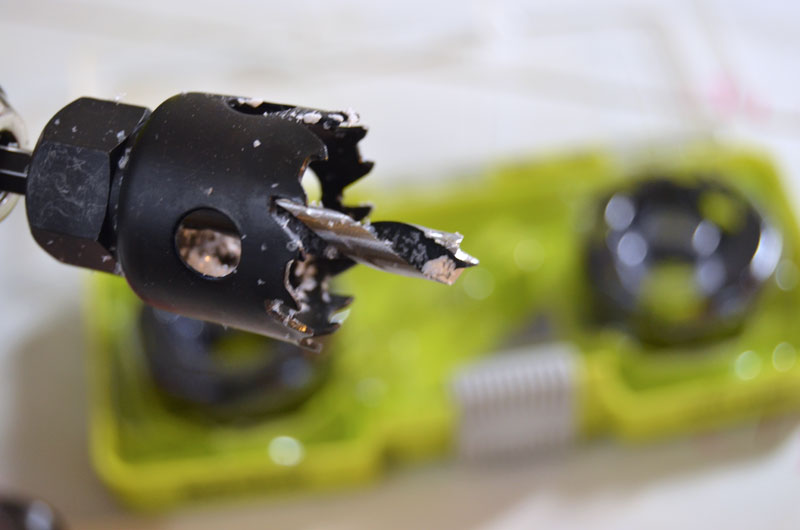 The hole saw bits make bigger holes.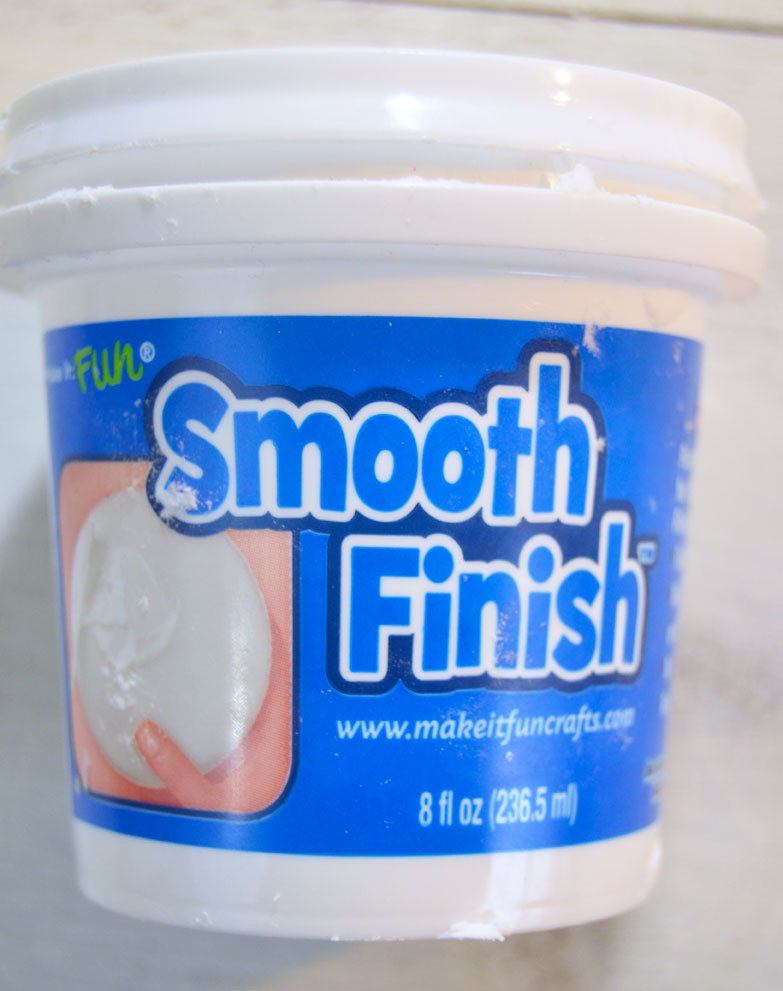 STEP 2: Apply the FloraCraft® Smooth Finish® following the instructions on the container.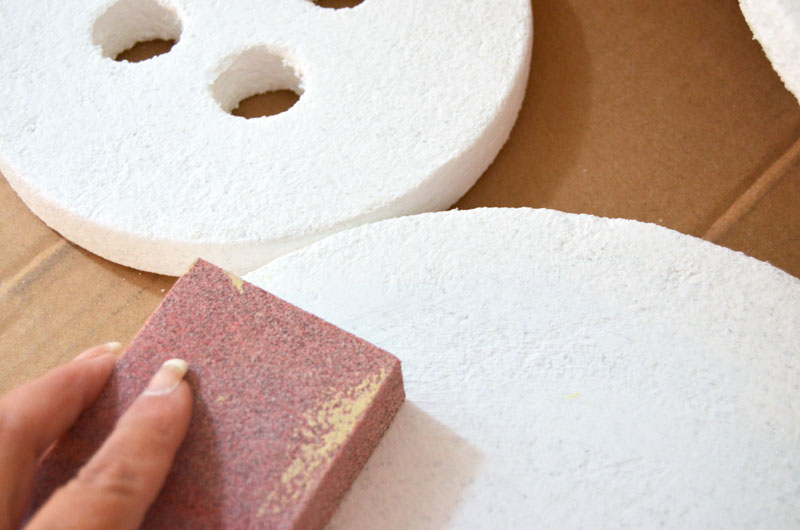 STEP 3: Lightly sand the discs once the FloraCraft® Smooth Finish® is dry.
STEP 4: Paint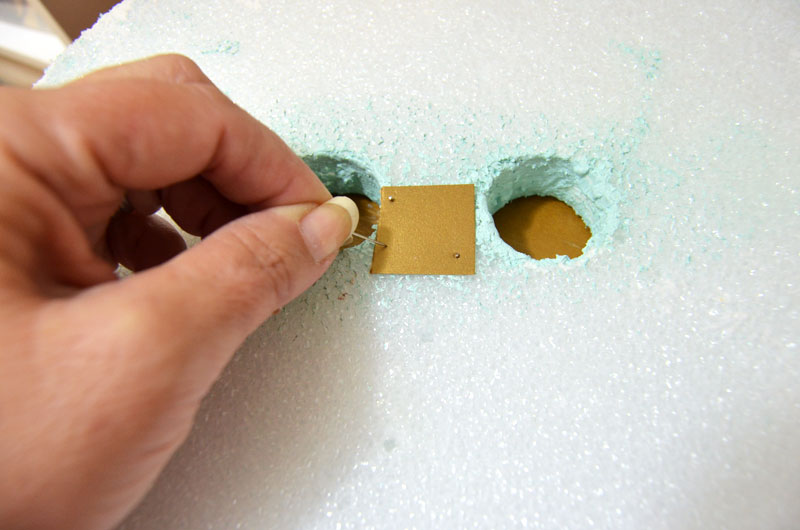 STEP 5: Hang buttons on wall!
Here's my MacGyver tip for hanging up FloraCraft® Make It: Fun® Foam Discos. Since the Command strips won't adhere to the styrofoam, I pinned a square of card stock to the back and placed the Command strip adhesive on the card stock. It works!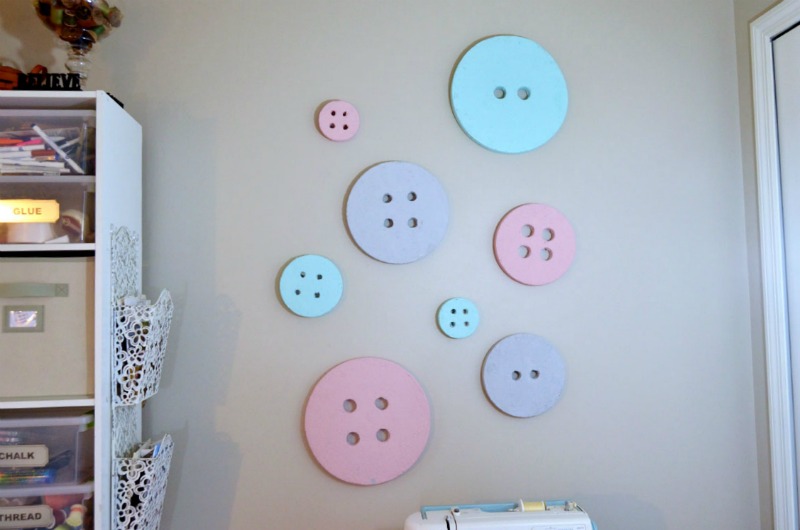 Oh my cuteness – I just love how they look!