Don't ask where I got the idea to build a wooden quilt square tray. Maybe because I was recently looking at a quilt that I started about 15 years ago and haven't finished yet and so there were quilt squares in my mind? One of these days I'm going to finish that quilt! But that's a different story.


Back to the tray. When I was reminded that the theme for this month's Power Tool Challenge is "tray", somehow my mind went to a quilt star pattern. I could just picture it in my mind. I wanted the base of my tray to be made up of squares and triangles making a quilt star pattern.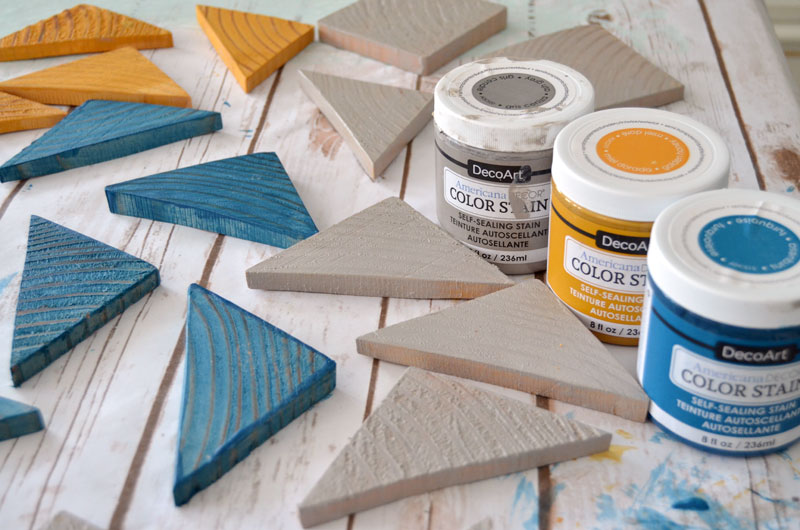 Okay, so I said, for a quilt star block you needs squares. And half square triangles. At least I think that's what they're called. I'm not a quilt expert but these terms sound familiar from my quilting lessons from years ago.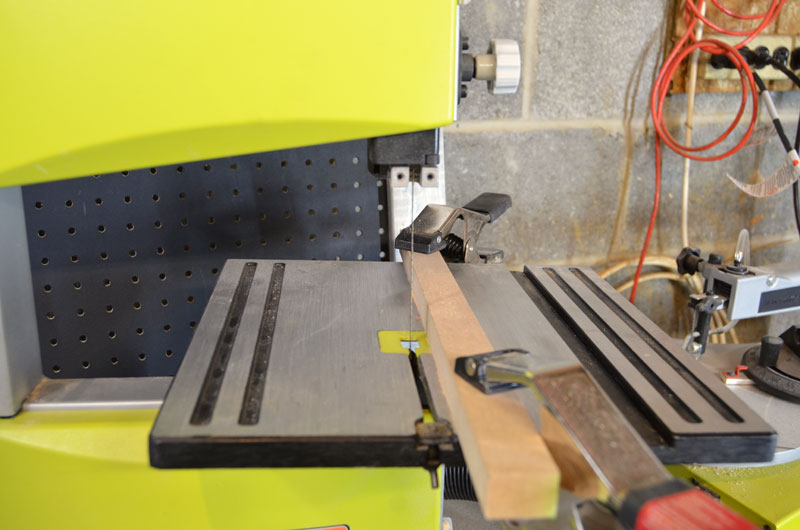 This post contains affiliate links for your convenience.
I had leftover 4 x 4s from my bed project that I wanted to use for this. I cut the 4 x 4s into  1/4″ slices (approximately) using my band saw. In order for the slices to be a somewhat uniform thickness, I attached a scrap piece of wood to use as a jig on the band saw.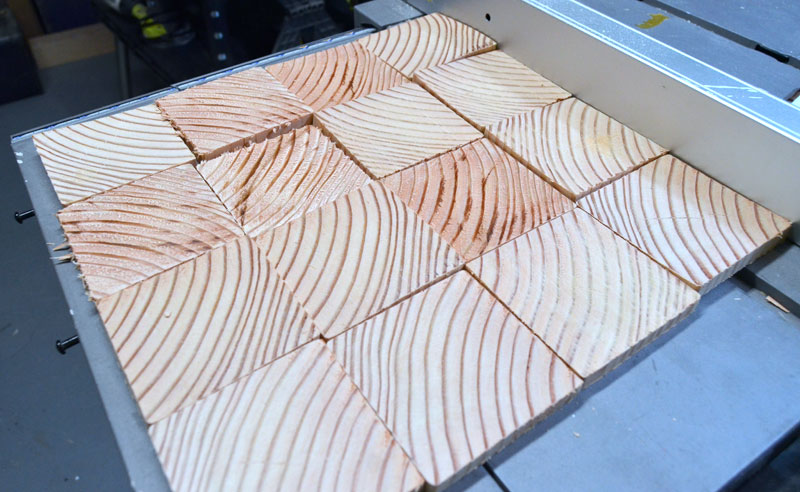 Something to keep in mind with cutting wood this way: the band saw blade is flexible so the cuts will vary in thickness throughout the slice and also from slice to slice. In other words, the slices will not be exactly uniform. This was fine with me. I think it gives the finished tray a more organic look. After all, real quilts are soft, puffy, and not flat.
But if you're a stickler for evenness and uniformity, you' might want to cut down 1 x 4′ into 3-1/2″ squares using a miter saw instead.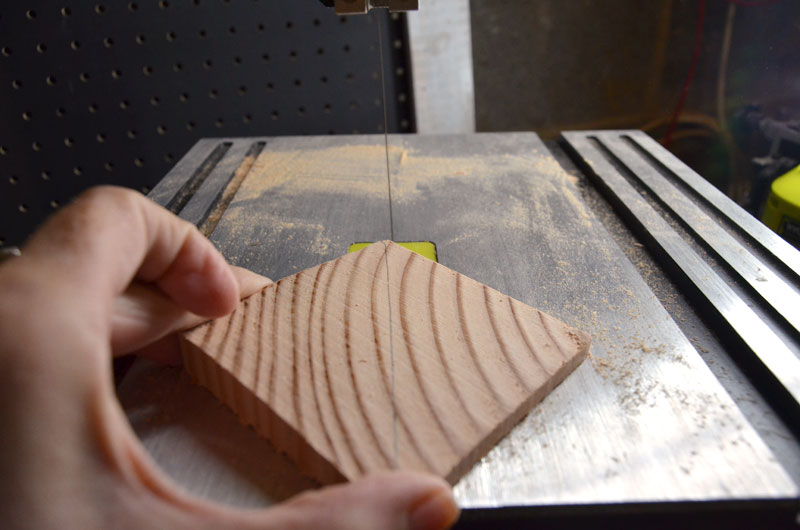 Once all of the 16 squares were cut, I set aside four squares to keep as squares. I painted these four squares and four triangles with Ash Grey Color Stain by DecoArt. The rest of the squares were cut in half, corner to corner, to make what are called the half square triangles.
Half of these triangles (8) were painted with Turquoise Color Stain by DecoArt. The other half (8) were painted in Golden Honey Color Stain.
While the squares and triangles were drying, I cut a piece of leftover plywood to use as the base for my tray.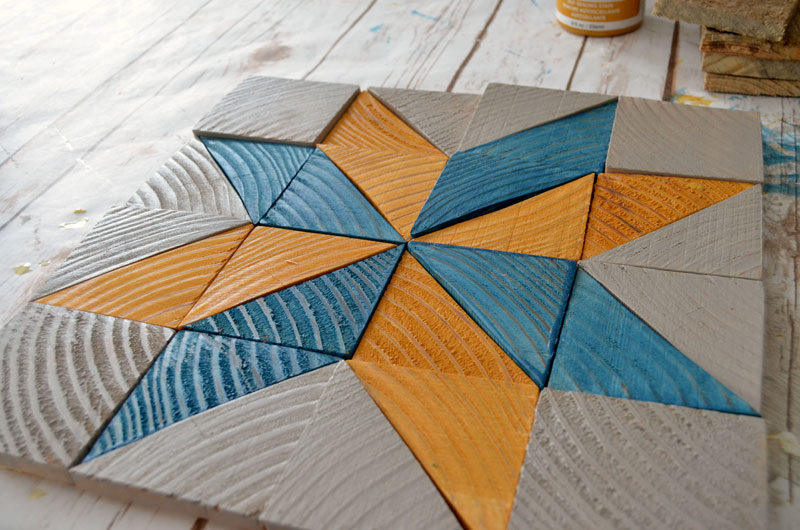 Then when the squares and triangles were dry, I arranged them into the star pattern.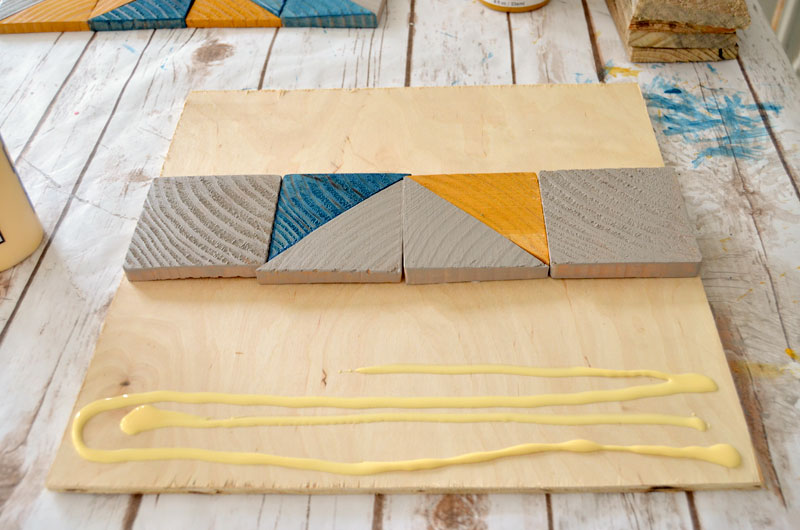 I used Titebond II wood glue to attach the wood pieces to the tray base.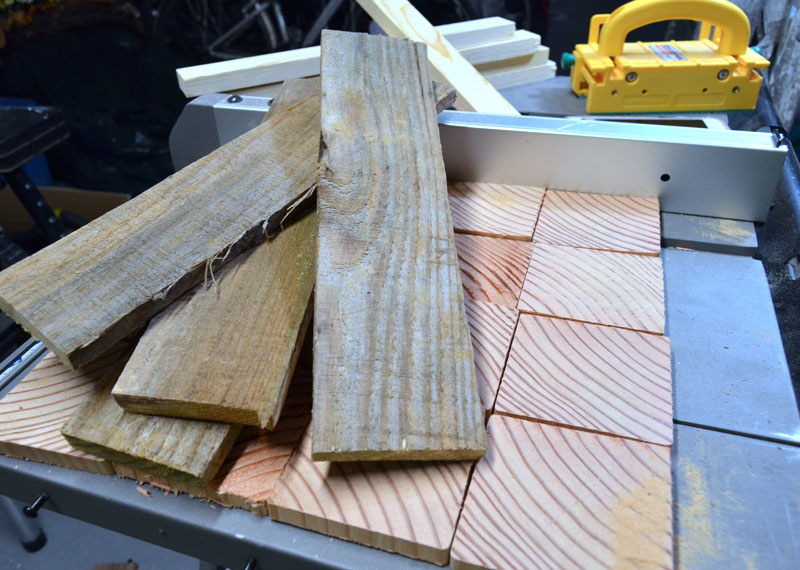 I have a lot of pallet wood so I cut some of that with the band saw to use as the sides for the tray. I love that this tray was made using scrap wood! I didn't have to buy anything to make it!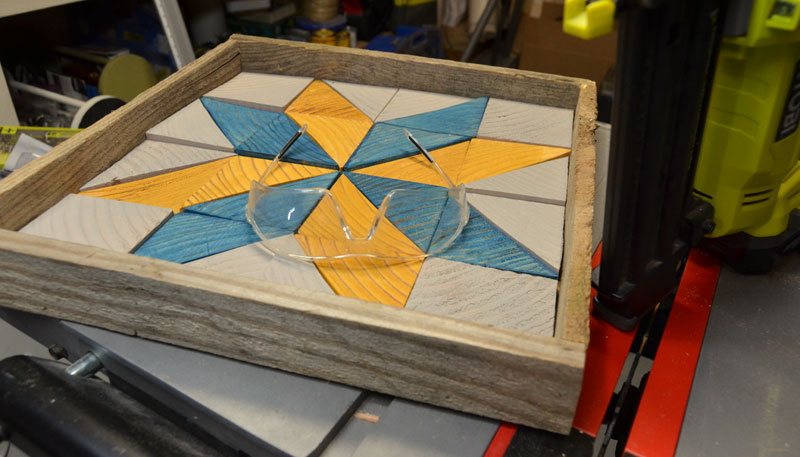 I attached the sides of the tray with my Ryobi Airstrike Brad Nailer.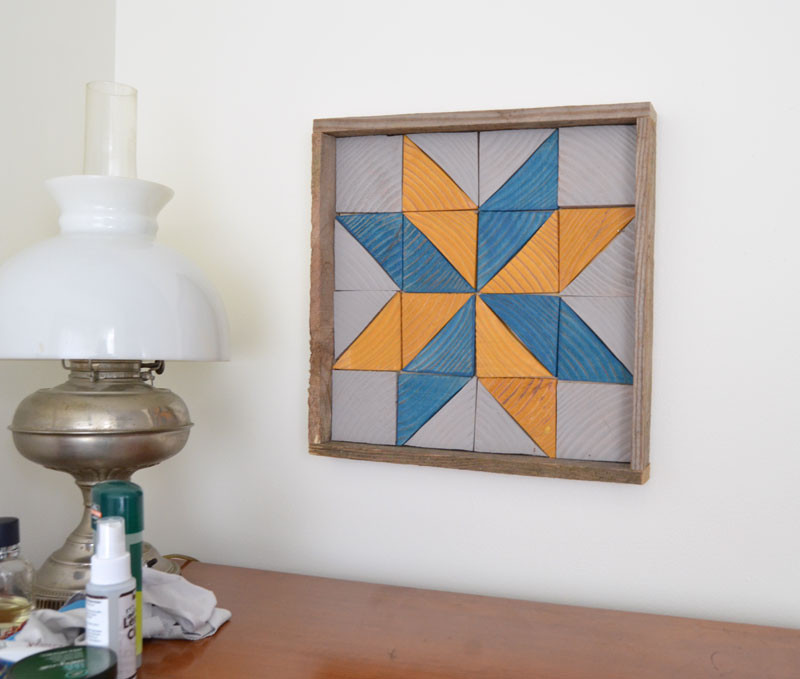 I like how the tray turned out so much that I don't want to use it as a tray! I don't want to cover up the awesome star pattern! It's hanging on the wall above my husband's chest of drawers. I'll have to make him a coordinating tray to match that he can actually use. He desperately needs a way to corral of his toiletries, etc that sits on top of that chest.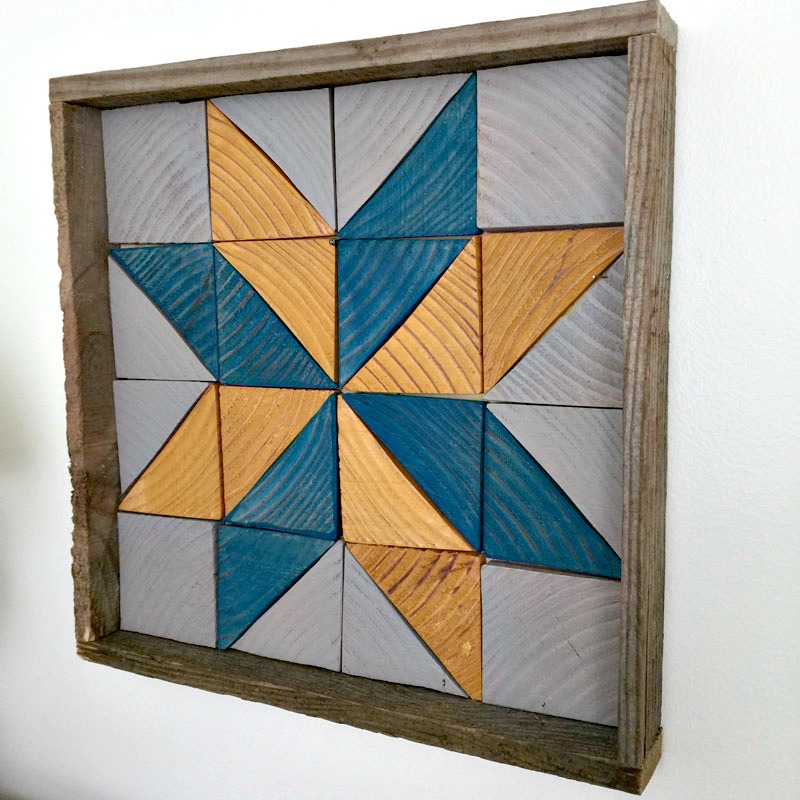 This tray goes so well in my master bedroom. I'm making over the entire room during the One Room Challenge™. You can catch all of the fixer upper style updates here.
I link to these wonderful parties!