When I was in HomeGoods the other day, I spotted a Happy Easter sign that I thought was so unique. It was made with twigs and rope on a piece of wood. I thought, pfft, I can make that! Take a look at my easy Happy Easter art.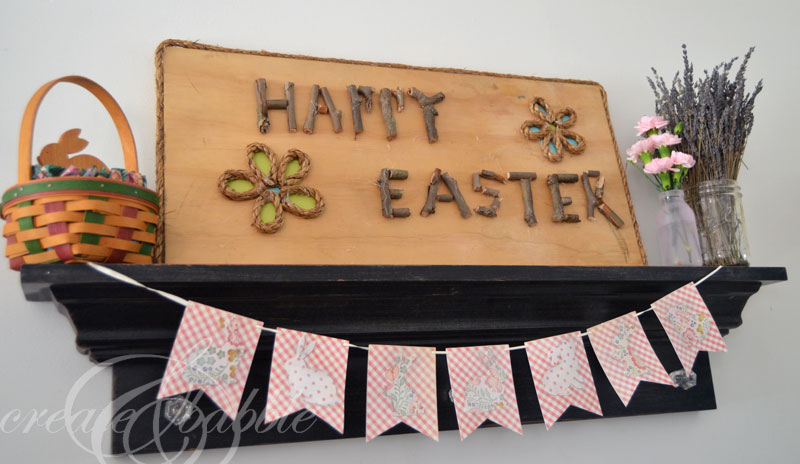 I didn't check the price on the sign that I saw, but it wasn't as cheap as free!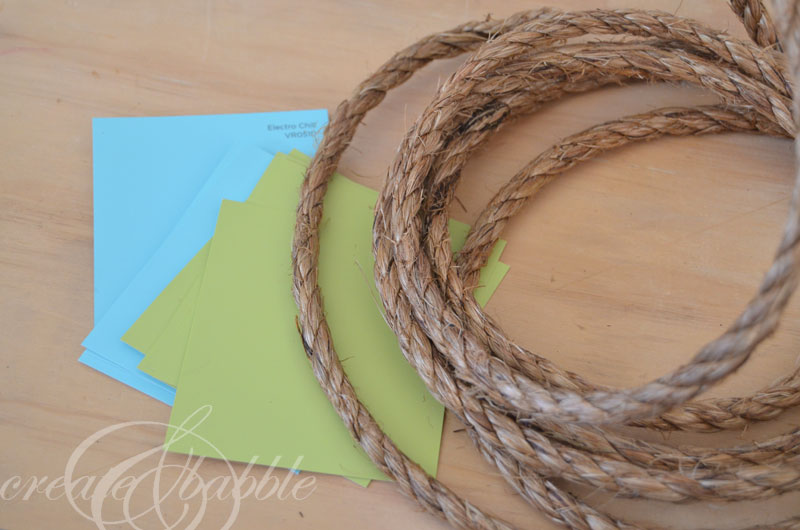 The piece of wood came from my scrap pile. I used paint chips and rope that I already had for the flowers. And small broken tree limbs laying on the ground are free for the taking.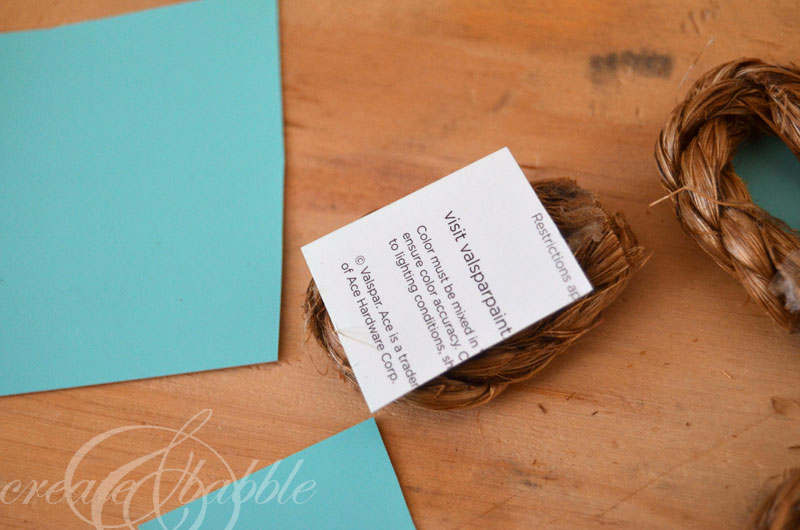 The petals of the flowers were made by attaching the ends of a short length of rope with hot glue. I cut the paint chips into small rectangle and clipped the corners.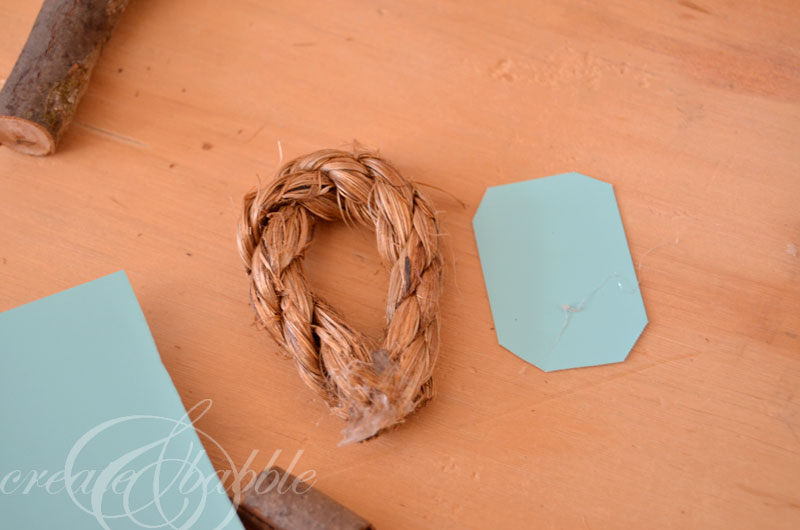 Next, I hot glued the paint chips to the back of the rope petals.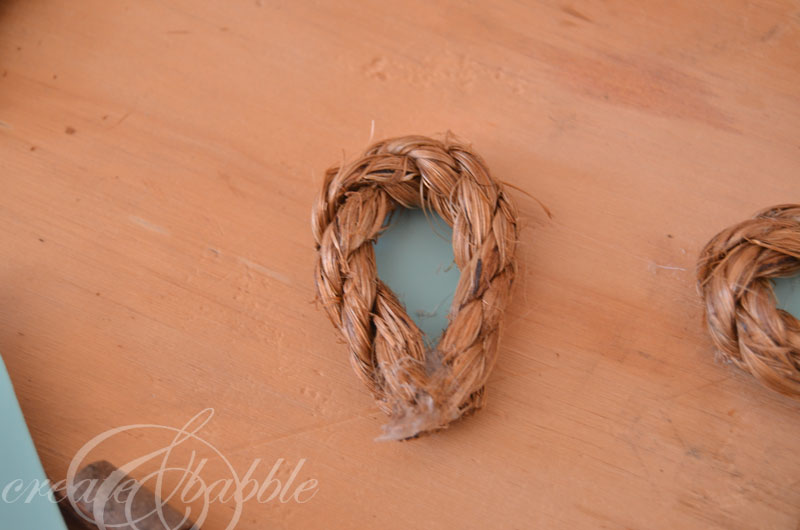 I used five petals for each flower.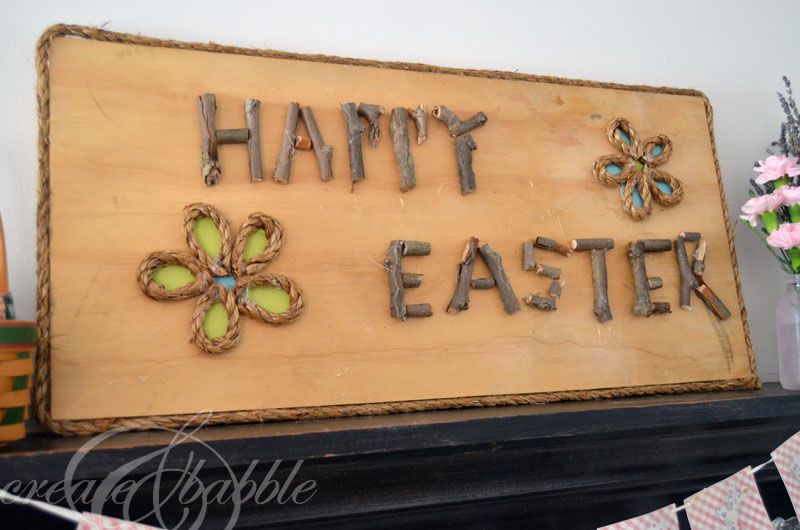 Using my chop saw, I cut the tree limbs into 2-1/2 lengths to form the letters. I used twigs with curves for the P's and the S.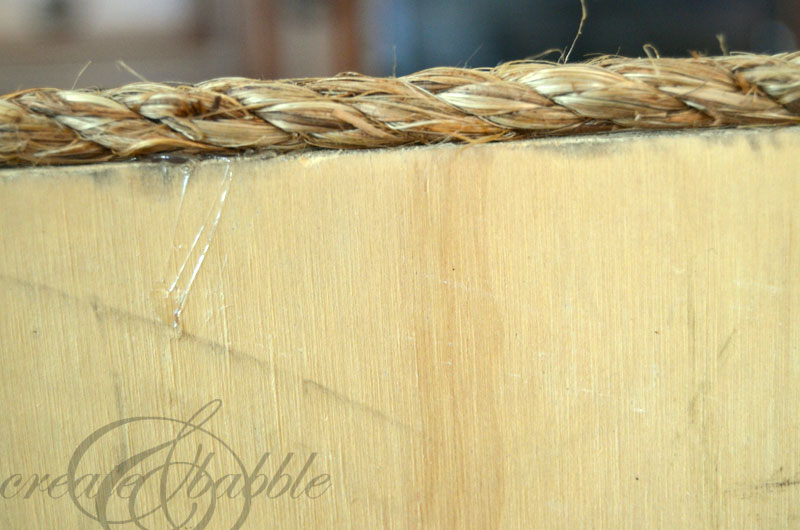 The edges of the board were covered with more of the rope using hot glue.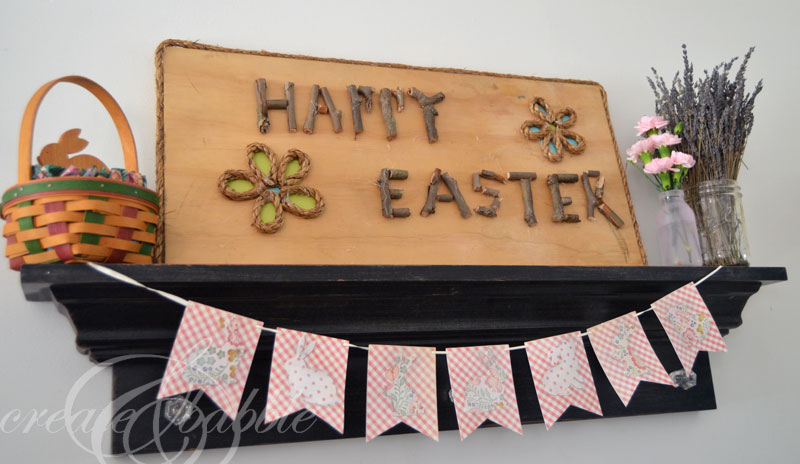 The final step was to use a blow dryer to get rid of the glue globs. Now my Easter Mantle is done and I'm happy to say that it didn't cost a cent!
I party here.