The calendar says Spring! But the weatherman says otherwise : ( However, that did not stop me from starting to add a few Spring and Easter touches around the house starting with the faux mantle.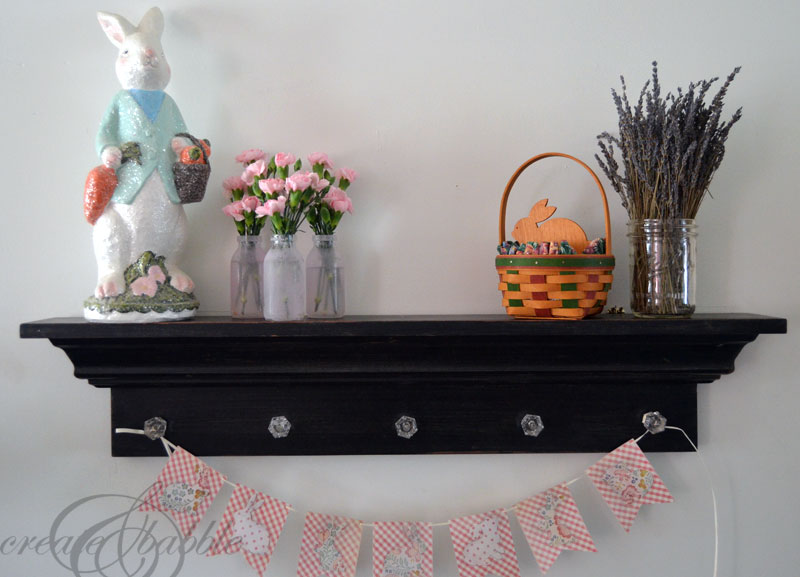 Not a lot yet, but it's a start. I was short on time so I ran down to the basement quick and grabbed whatever Easter decorations I could find. I still need "something" on the wall behind the shelf. I have something in mind – but I have to make it first ; )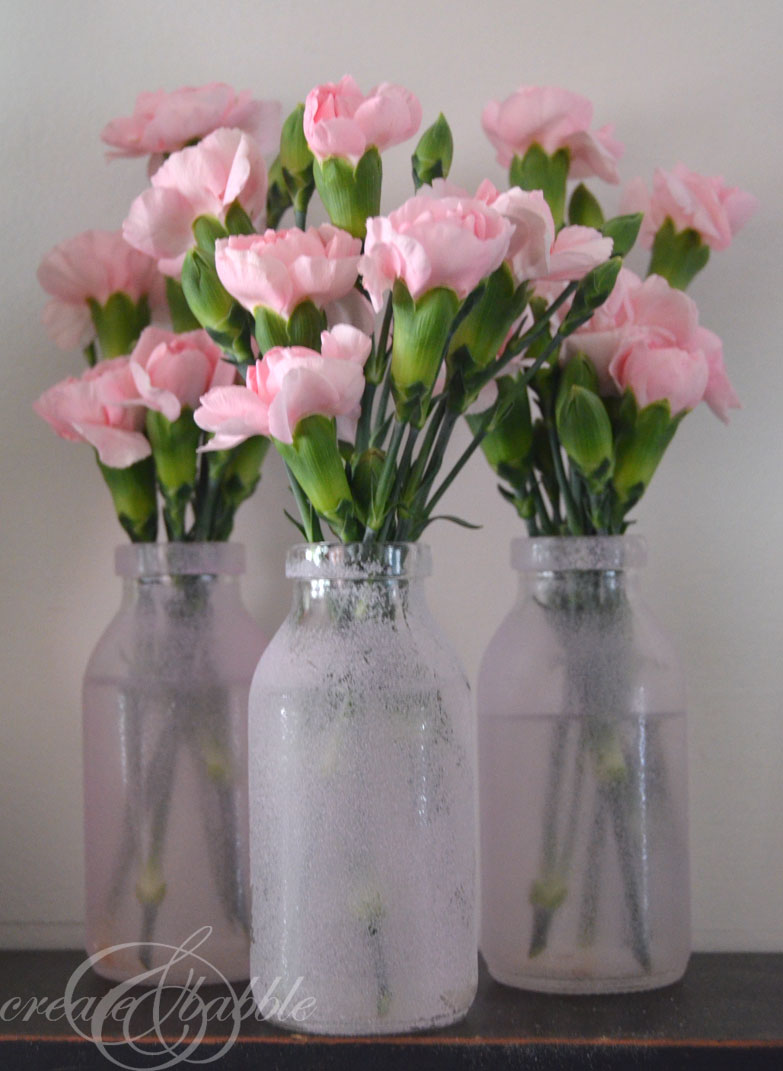 My local grocery store had these pretty, pink, miniature carnations on sale and I just couldn't resist. I put them in these cute, little bottles that I frosted by adding a few drops of pink craft paint to some Martha Stewart Frost Effect paint.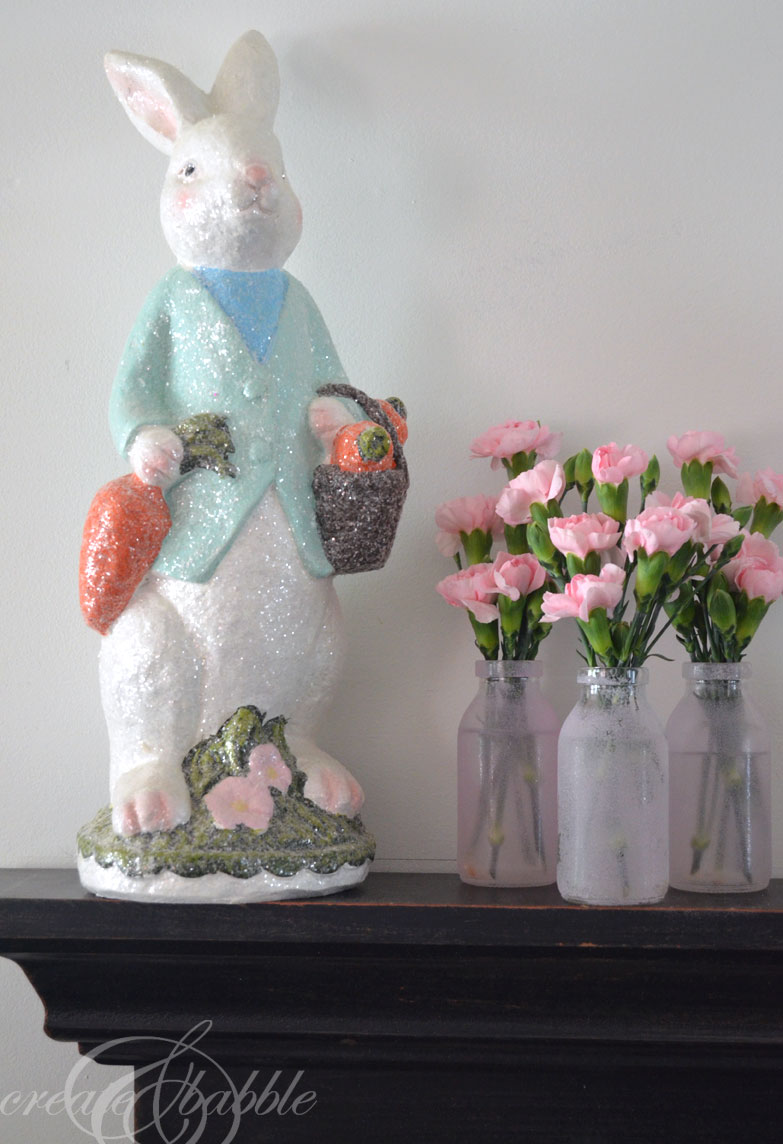 The frosted bottles pair up nicely with the glittery Easter bunny that I found at HomeGoods a few years ago.
The bunny banner took all of about 30 minutes to make.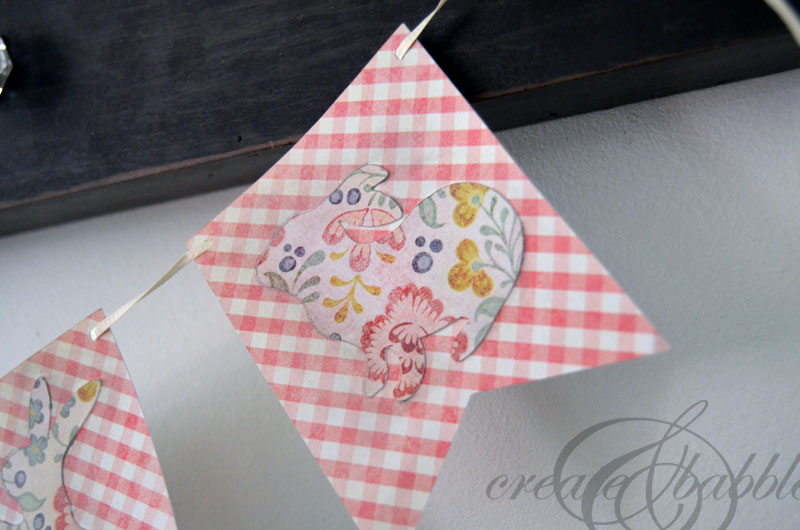 To make it, I created pennant shapes in Silhouette® Studio and cut them out of pink, patterned card stock. I used a floral card stock for the bunnies.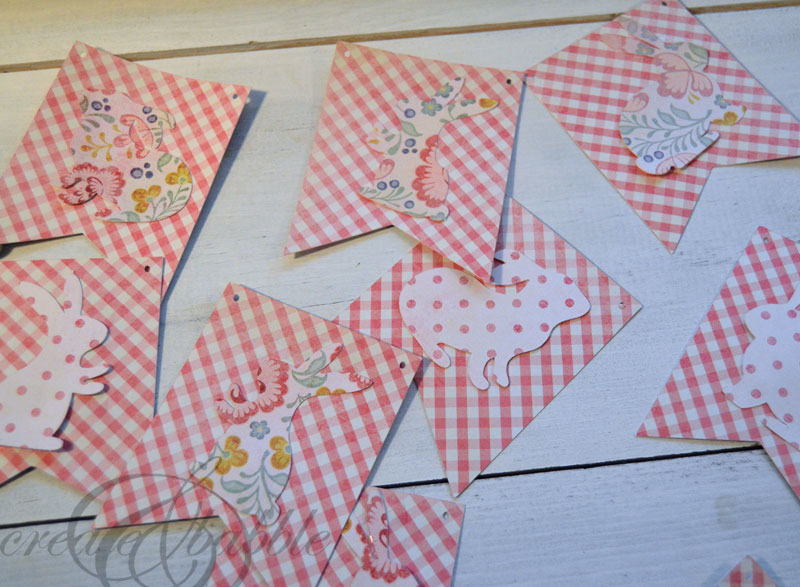 After all of the shapes were cut, I glued the bunnies onto the pennant pieces and strung them together with ribbon.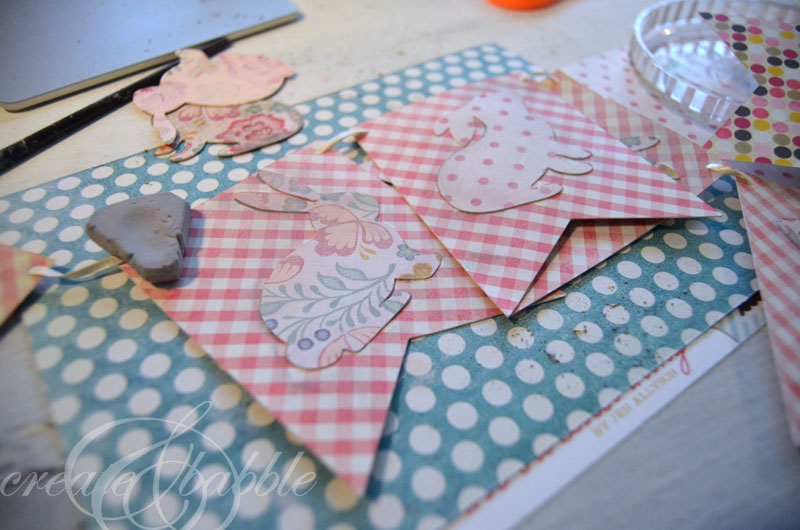 After they were glued together, I decided that the bunnies needed a little definition. I rubbed some gray chalk around the edges. This would have been easier to do before the bunnies were glued onto the pennants, duh!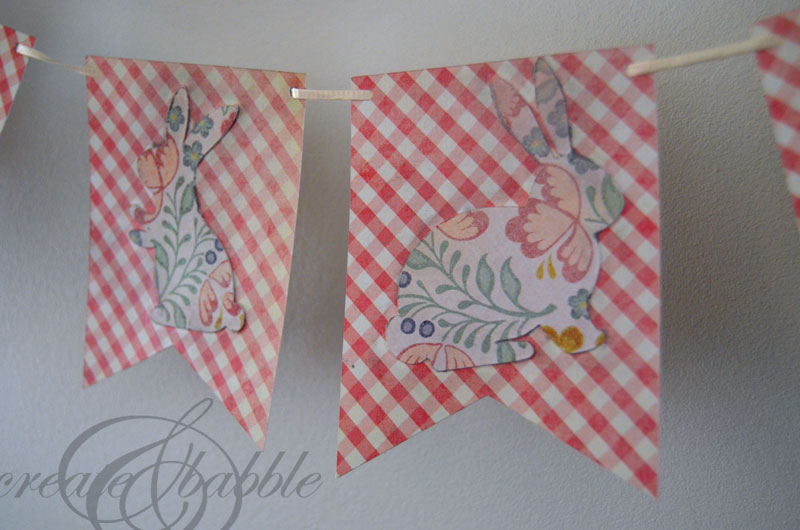 If you're in need of a pennant shape, just click on Version 3 orVersion 2 to download the file. (For personal use only)
Have you started decorating for Spring or Easter yet?
Happy First Day of Spring!