April shower bring May flowers! We certainly have had our share of rain showers here in the northeast. Now it's time for some flowers! I'll have to wait a little while before I see any blooms in my flower beds so I'm going to create some fast and easy floral home decor.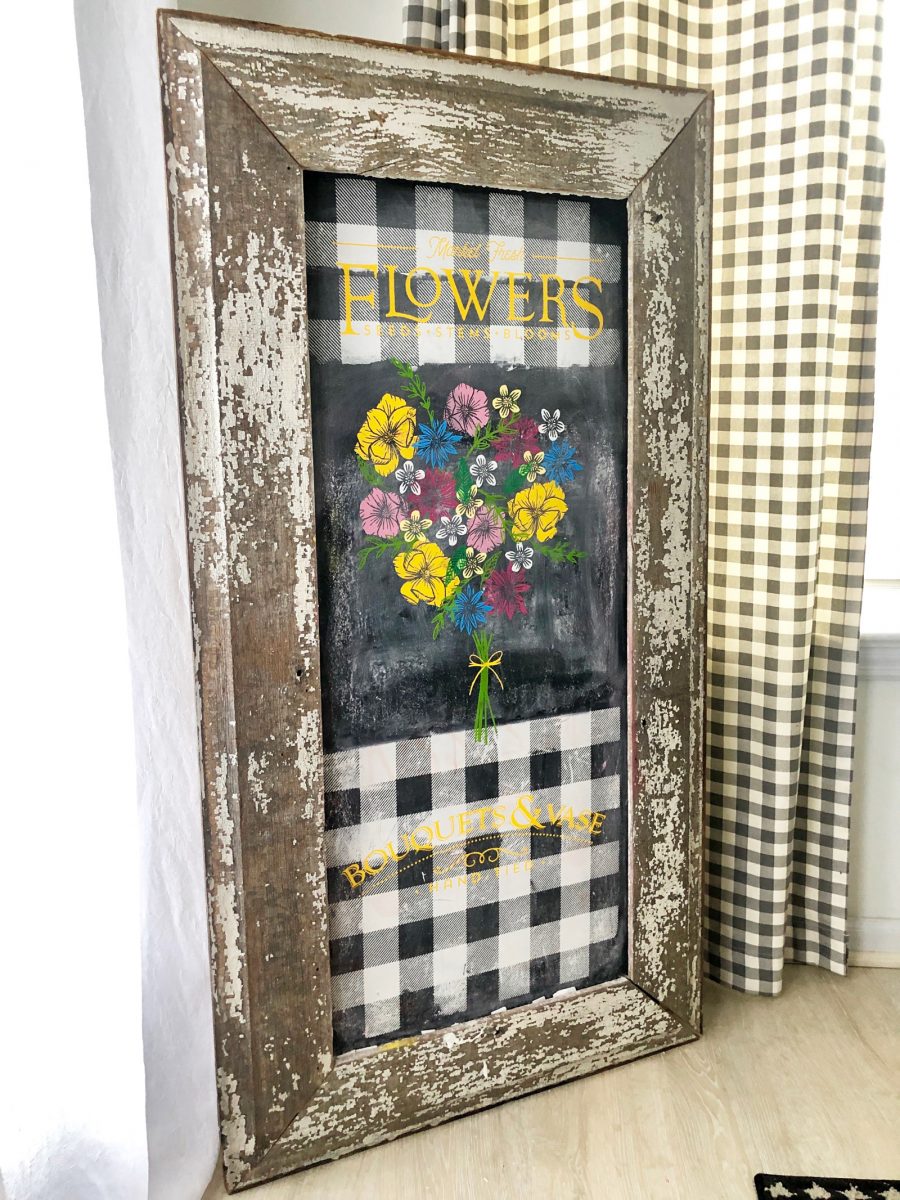 My big, salvaged wood chalkboard is ready for summer with a pretty, tied bouquet of summer flowers in all of my favorite Chalkology Paste colors.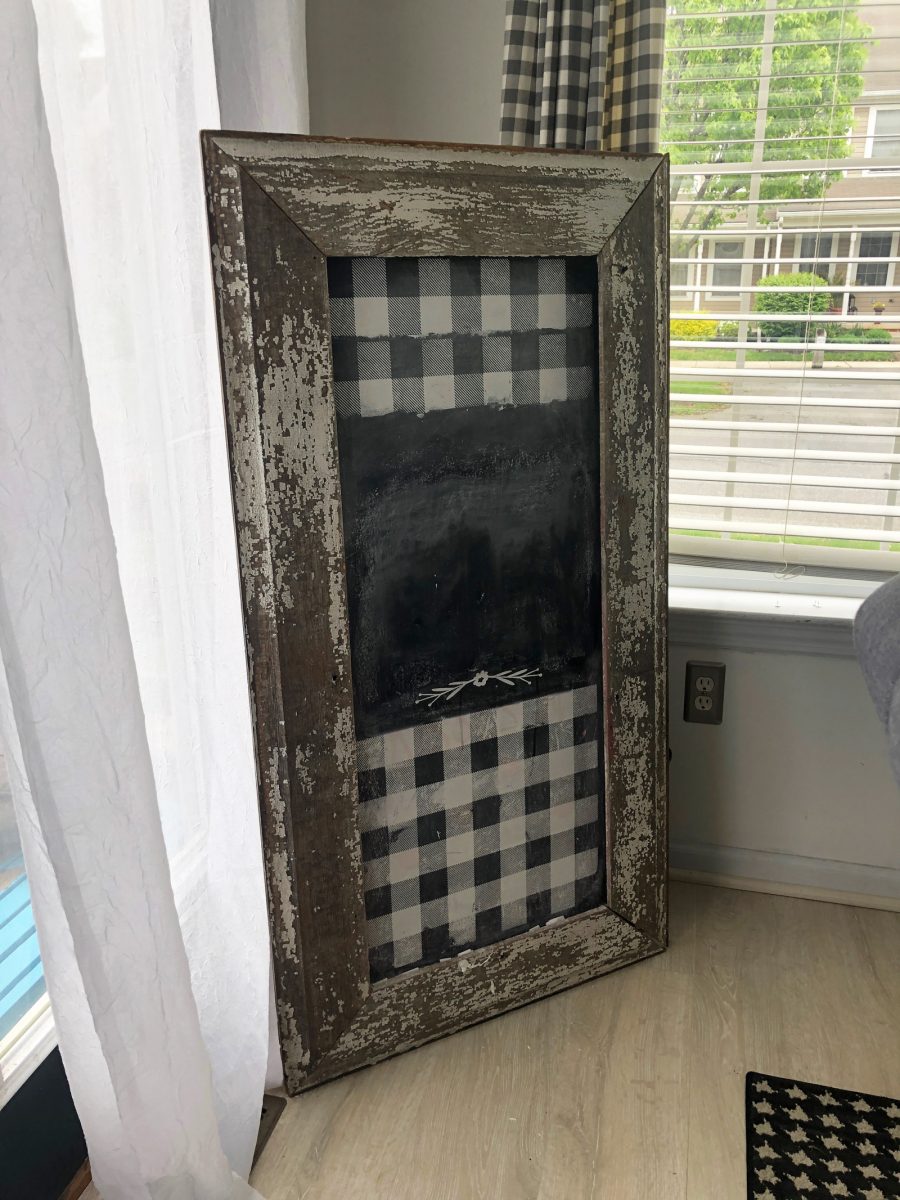 I just can't get enough of two things lately. Flowers and Chalk Couture. I know many of you have asked about it. I've talked about it before here on Create & Babble but if you're new here let me fill you in.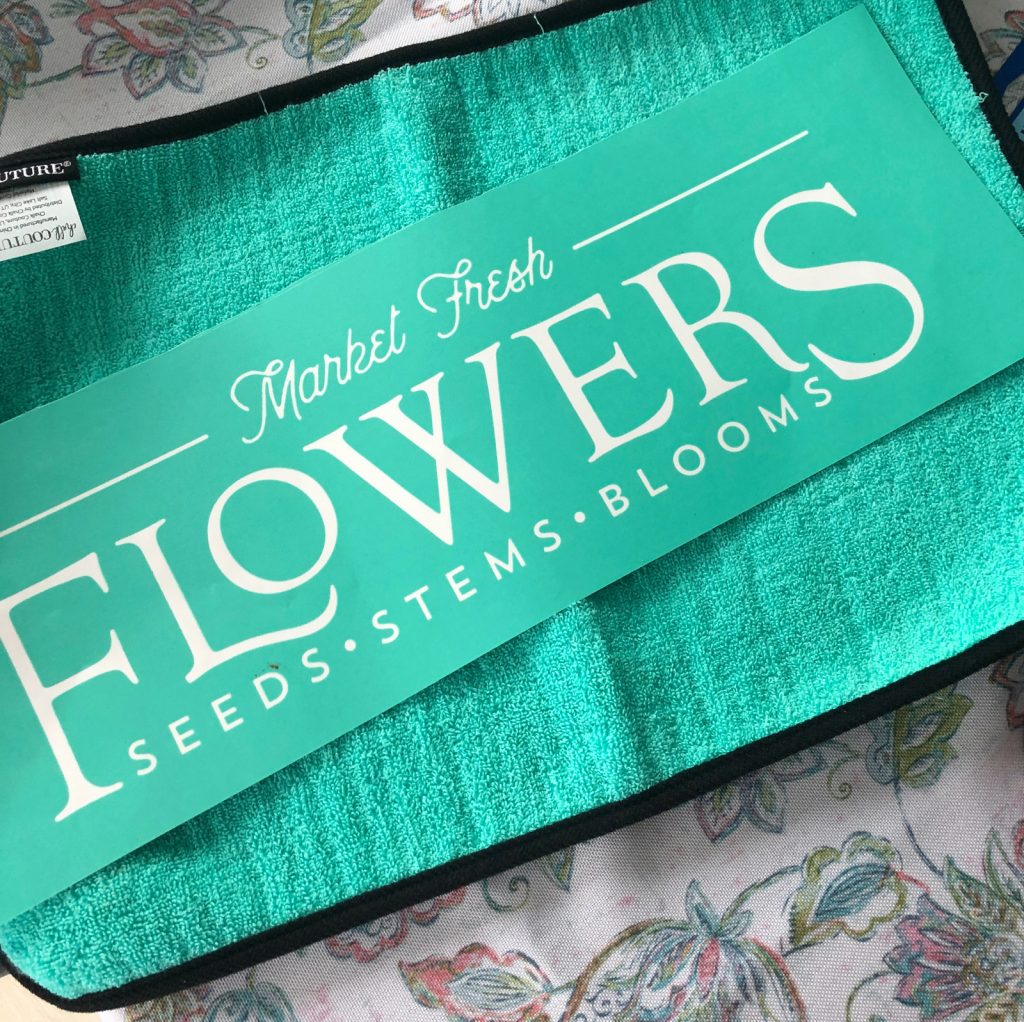 Chalk Couture is DIY chalk art for the artistically challenged. By using our specially formulated, non-toxic chalk paste, and our revolutionary reusable, adhesive silkscreen transfers, anyone is able to produce perfectly pretty home decor and gift projects every time!
There are lots of beginner videos on my YouTube channel. I'd love to invite you over there to see them. I also broadcast live tutorials on my Facebook page. Please join me there, too!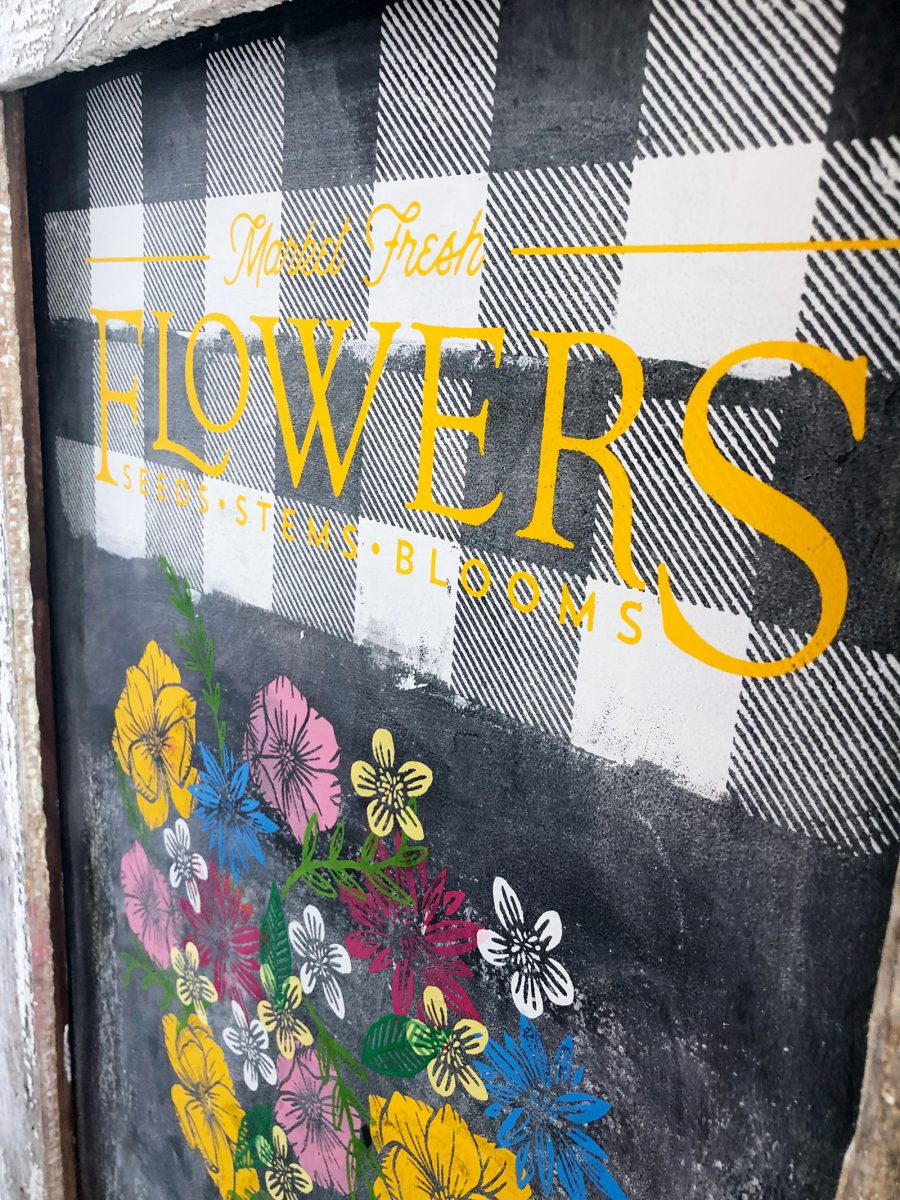 Chalk Couture is perfect for children, anyone like me with unsteady hands, craftaholics, and anyone who thinks they "aren't crafty" or "can't". Because guess what? Everyone can create beautiful, high-end home decor pieces with Chalk Couture. That is why I am so passionate about it.
If you haven't tried Chalk Couture yet, I had some "try-me" bundles for sale that I can send to anyone in the U.S. Send an email to jeanie@createandbabble.com if your are interested and I'll give you more information about that.
The transfers used in today's project are part of the Summer Celebrations catalog and are from the Flower Market Collection.