I have a new favorite berry. Blackberries. Raspberries are a strong second! How about you? What is your favorite berry? Since I also love to try new cocktail recipes, I thought it would be a good idea to incorporate my new favorite berry.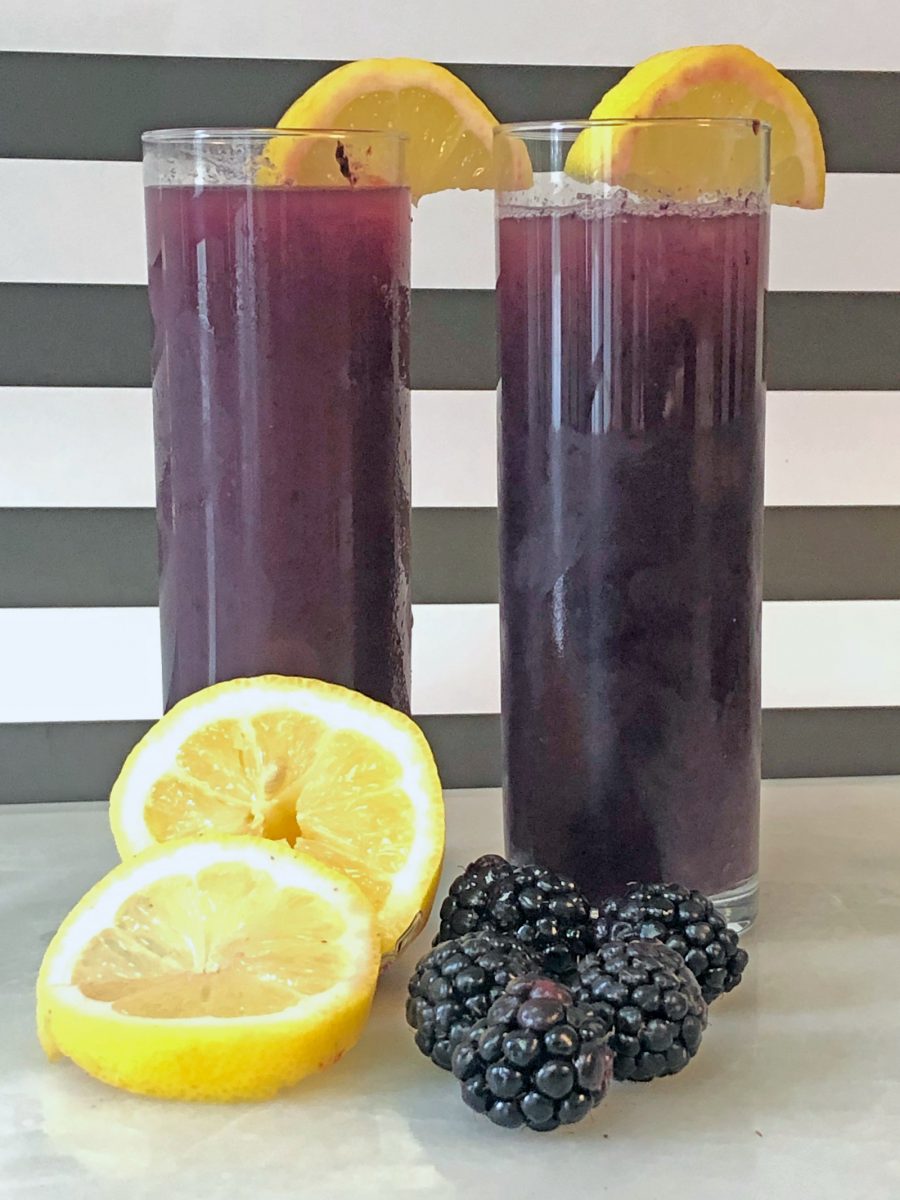 So, dear friends, I have a new-to-me favorite cocktail that I think you're going to love! It's a blackberry cocktail recipe.
(Be sure to scroll all the way to the end to see more delish cocktail recipes from some of blogging besties!
But first, I'd love to know where you get fresh berries? Does anyone else remember picking wild blackberries as a child? I know I did. Even as a grown up. I haven't seen wild blackberries in a long time. My brothers, sisters, and I would take plastic bowls and walk through the woods around our house. I'm not sure how many blackberries actually made it home though!
Now I get my berries from BJ's or Costco. Except for strawberries. I get them from my next door Amish neighbor. I've talked about them before when I shared my recipes for Strawberry Shortcake Daiquiris (low carb version, chocolate strawberry protein smoothie, Strawberry Banana Pina Colada, and Sugar-free Strawberry Lemonade.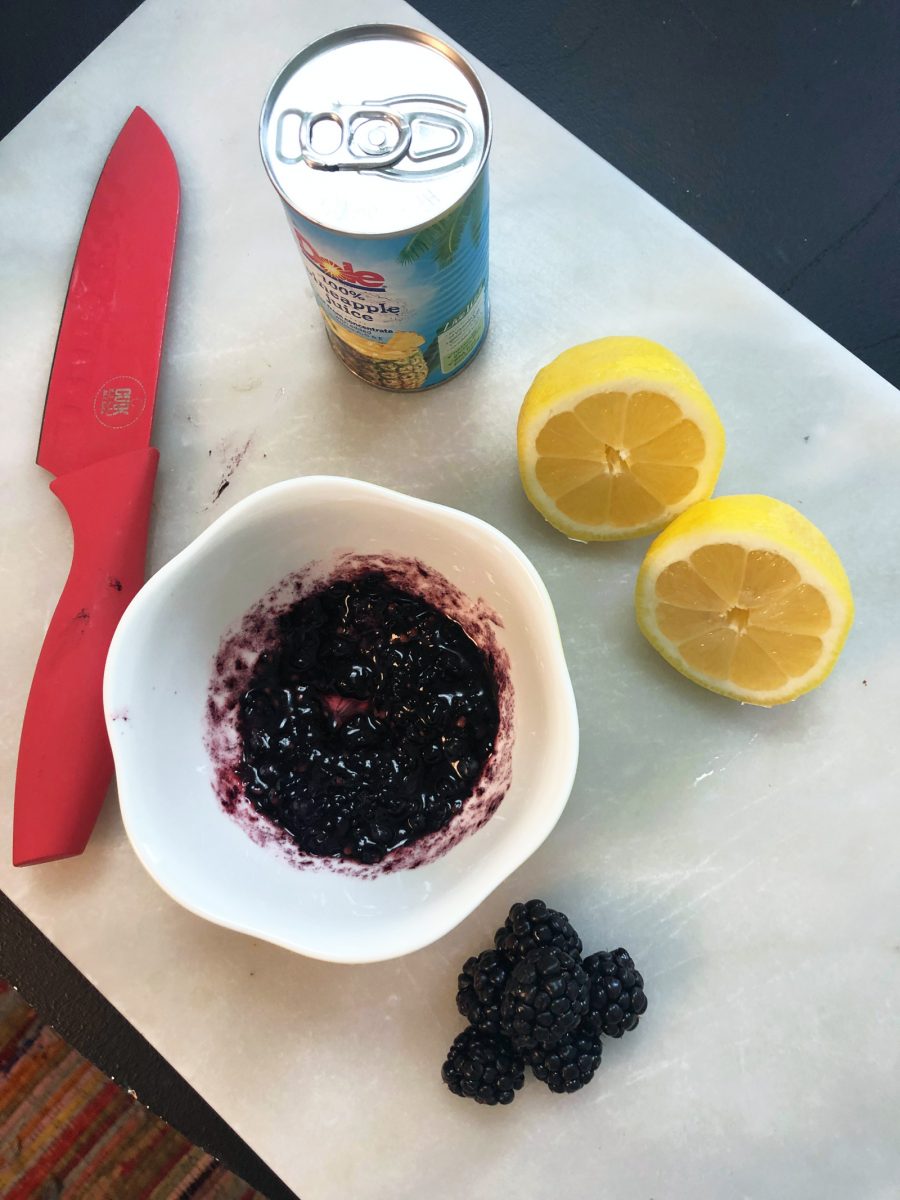 I start out by mashing up about 5 blackberries in a small bowl. I used the bottom of the cocktail glass to smash them. Then I poured the mashed up berries through a strainer to keep the seeds out of the drink.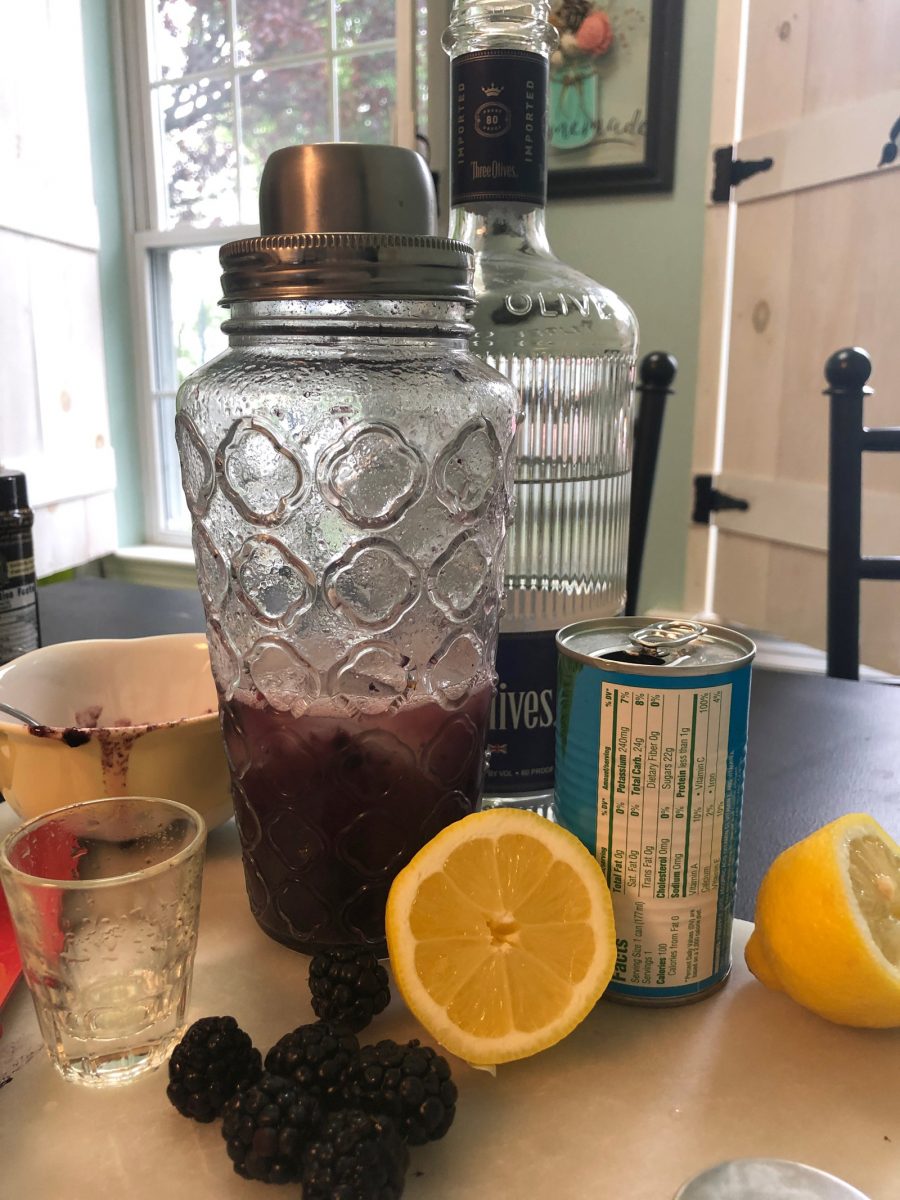 I then poured the blackberry syrup, vodka, pineapple juice, and lemon juice into a shaker with some ice. That's it!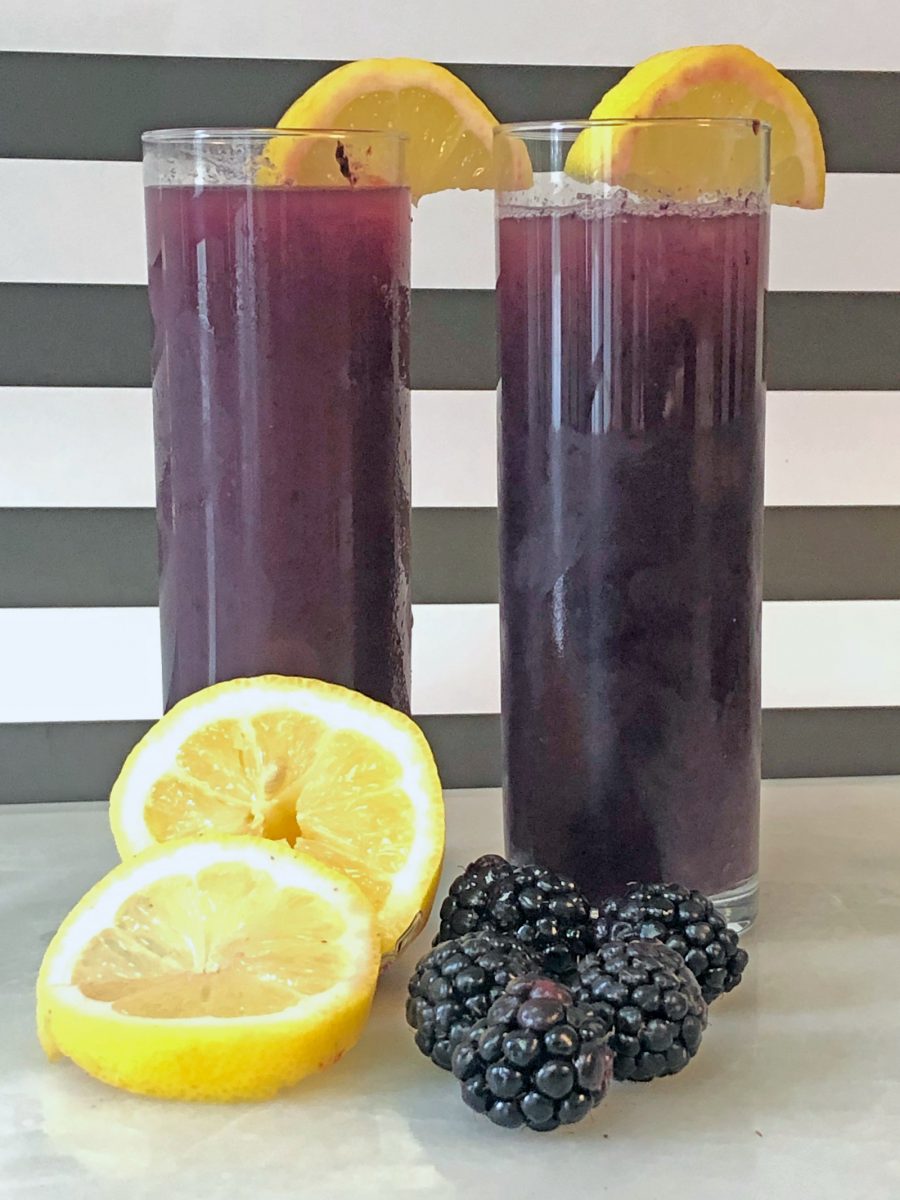 Garnish with a lemon slice and some whole blackberries if you'd like.
Yield: 1 cocktail
Blackberry Cocktail Recipe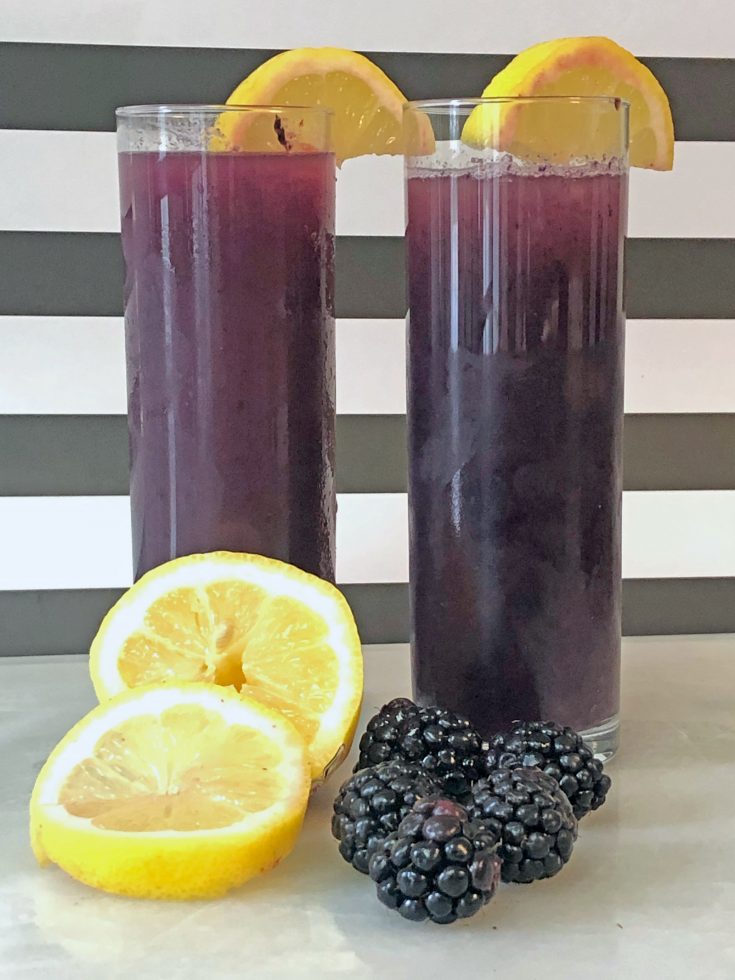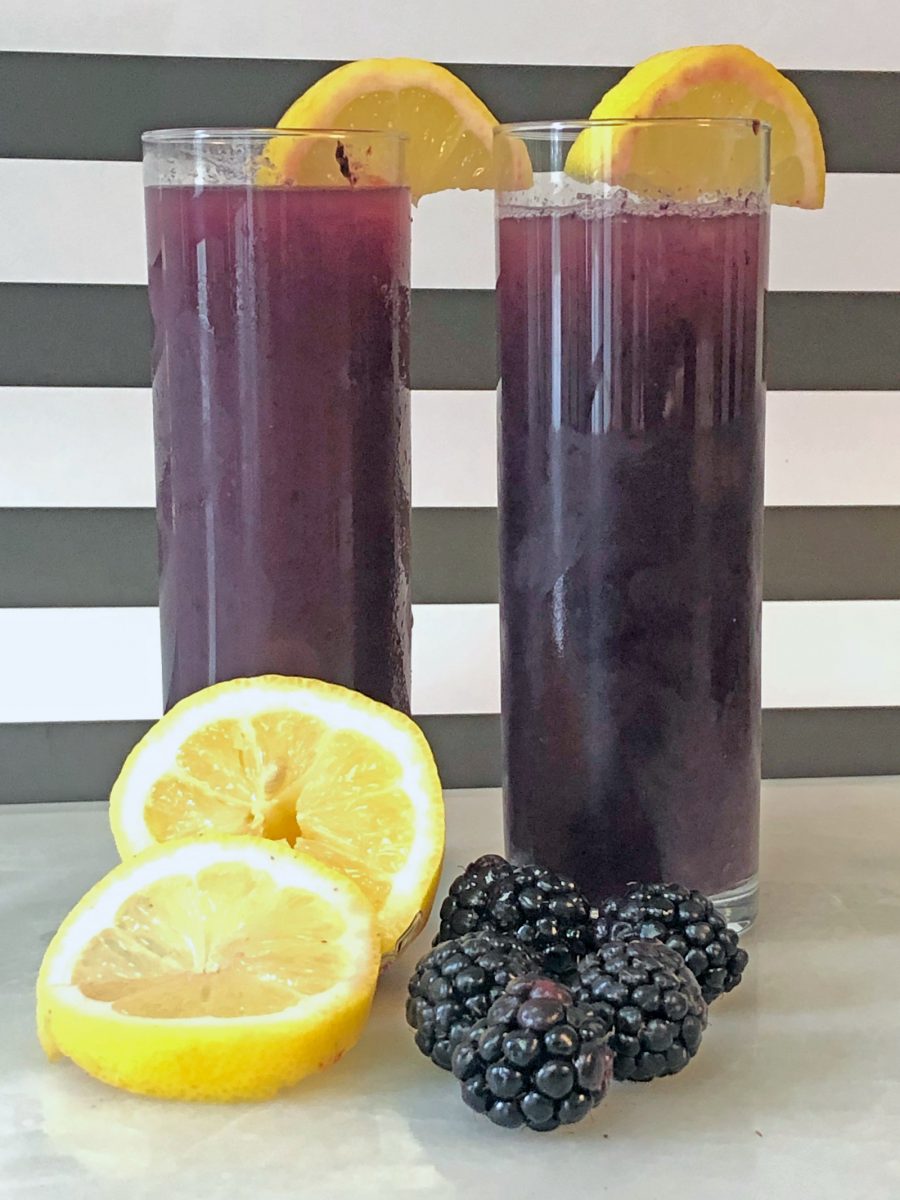 A fruity, refreshing cocktail made with fresh blackberries

Prep Time 5 minutes

Total Time 5 minutes
Ingredients
fresh blackberries
lemon
pineapple juice
vodka
Instructions
smash blackberries and then strain to remove seeds
mix blackberry syrup with remaining ingredients
garnish with whole blackberries and a lemon slice


Blueberry Vodka Pink Lemonade from Happy Go Lucky Blog • Mocha Epsresso Martini from Weekend Craft • Bourbon Lemonade with Peach from Creative Ramblings • Blackberry Cocktail from Create & Babble • CopyCat Starbucks Keto Pink Drink from Daily DIY Life • Calamansi Margaritas from The Lucky Pear