When I began my weight loss journey over a year ago, I learned that most of my calories had to be in the form of protein. Without using protein supplements, it would be almost impossible to consume all of the protein that my body needed in a day! Thank goodness for protein powder. Making protein smoothies has pretty much become a daily ritual around here. I always have a protein smoothie when I get home from the gym. In fact, I think my body craves them!


While I'm driving home from the gym, I think about what kind of smoothie I'm going to make when I get home. Today I'm going to make a chocolate strawberry protein smoothie.
Before I get to the recipe I want to show you the blender that I use.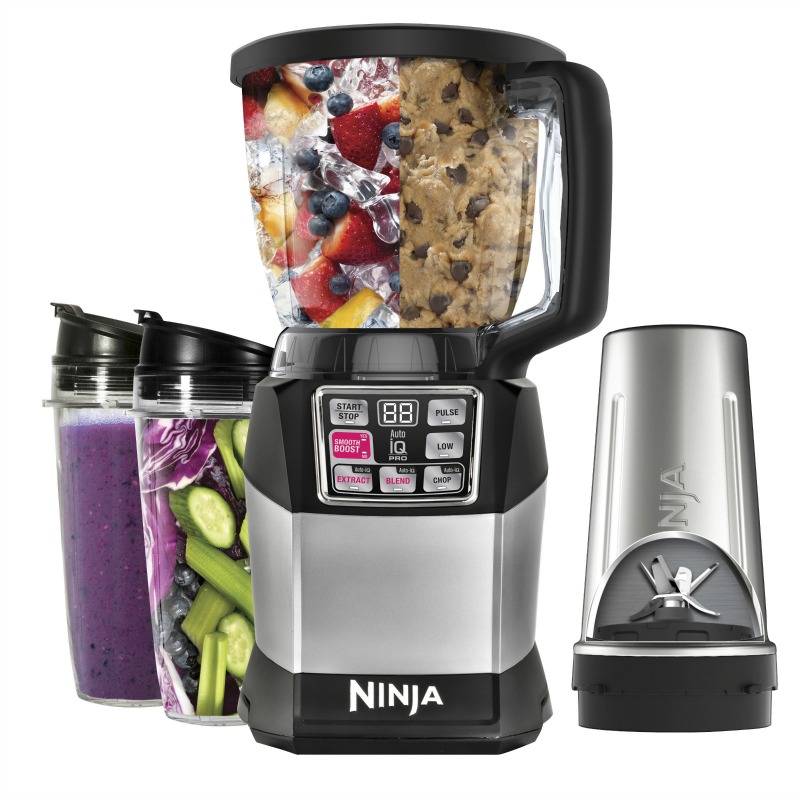 And here's how I make the chocolate strawberry protein smoothie:
You will need:
protein powder
strawberries
bananas
milk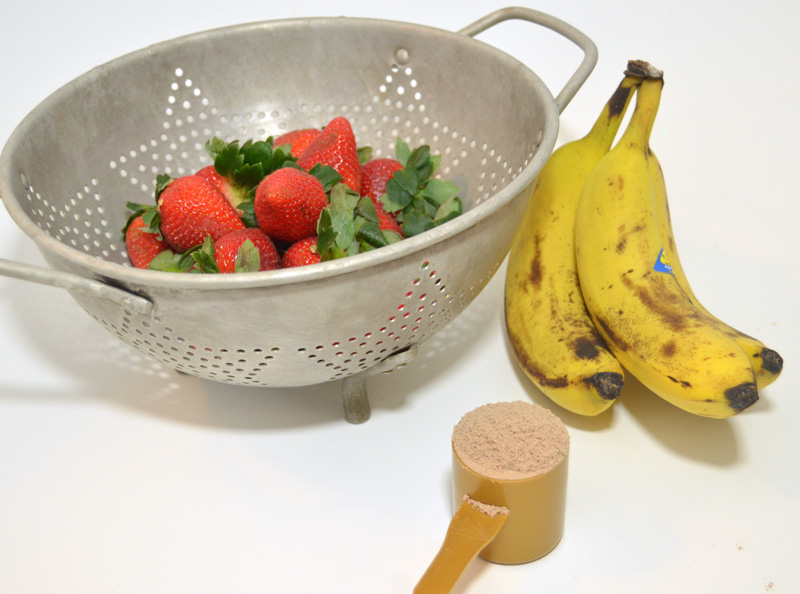 The first thing I do is clean, cut, and freeze the strawberries and bananas. I do this by laying the fruit out on a wax-paper covered baking pan.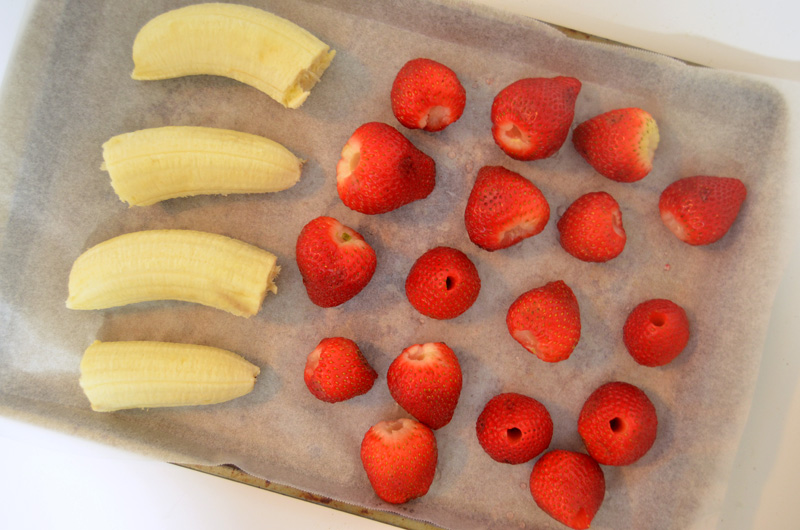 Pop the pan into the freezer for an hour or two.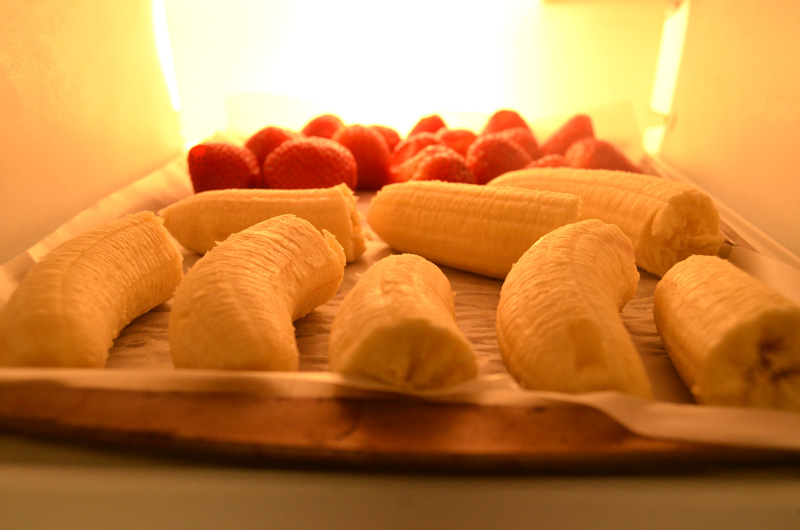 Now they are individually frozen. I can then put the frozen fruit into freezer bags.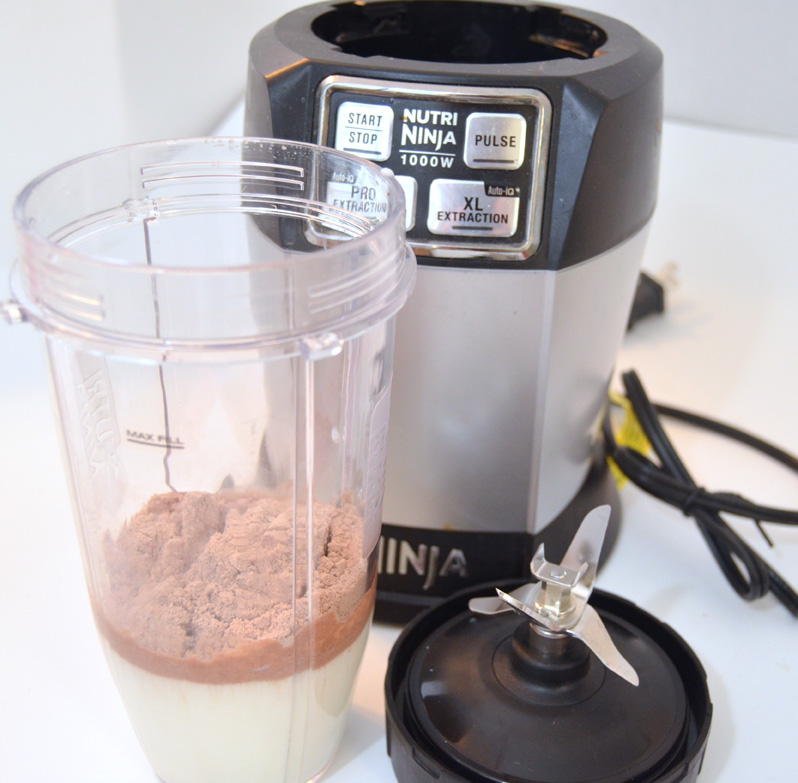 To make the smoothie, I first pour one cup of milk into the blender cup followed by a heaping scoop of chocolate-flavored protein powder.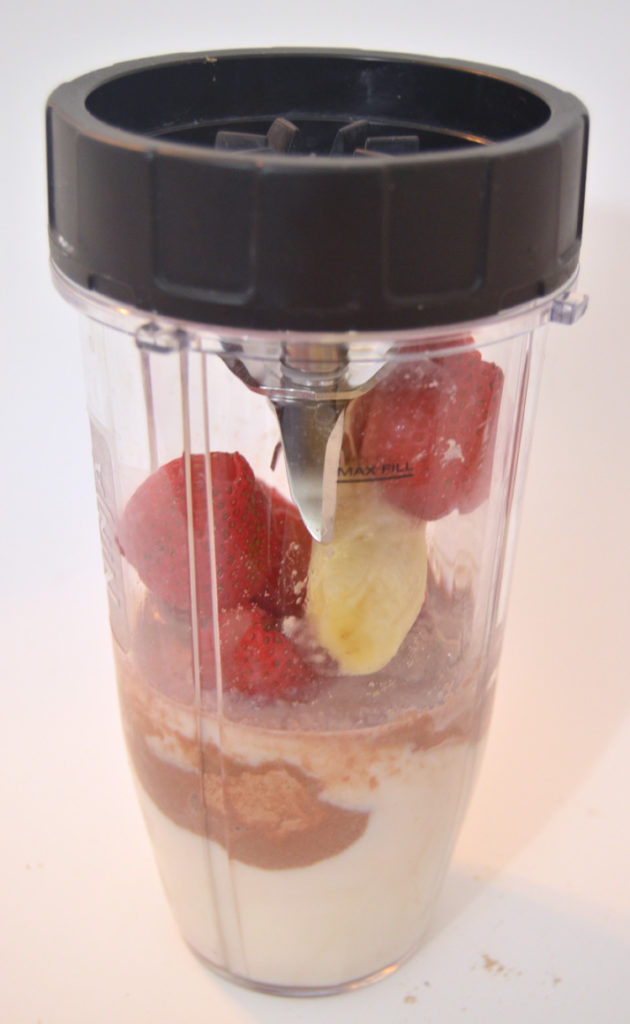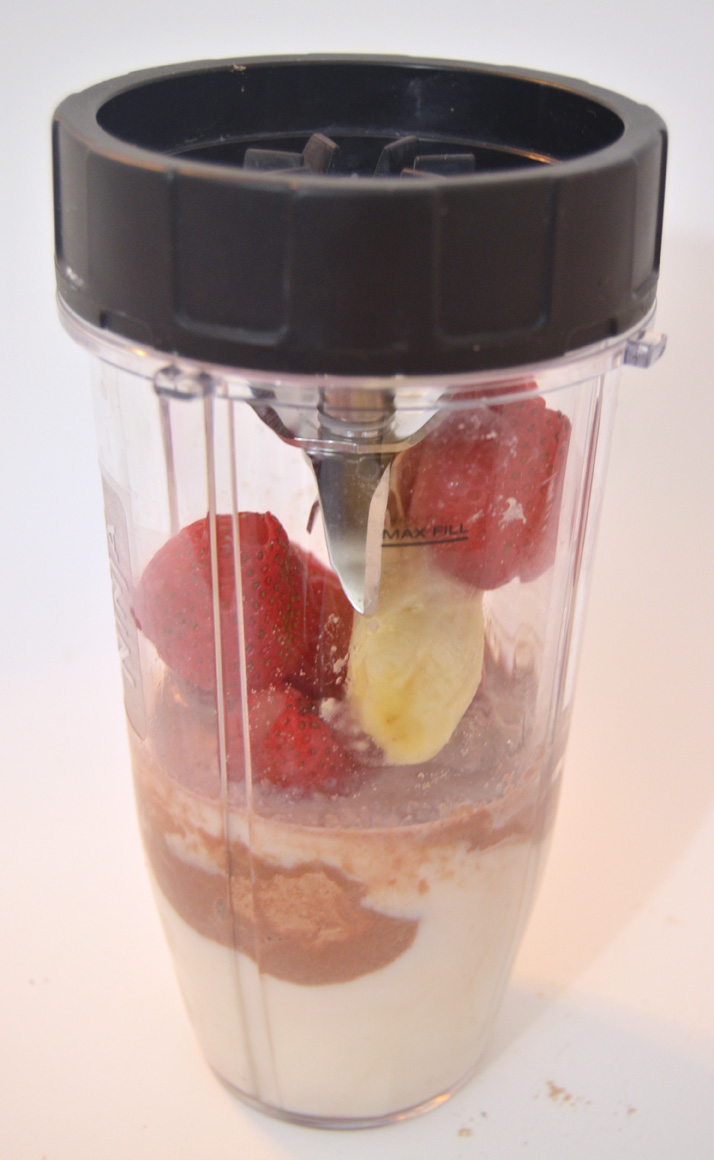 Then I add a few of the frozen strawberries and banana pieces. Since I'm using frozen fruit, there is no need to add ice cubes. If you are going to use fresh, unfrozen fruit, you may want to add a few ice cubes to thicken up the smoothie.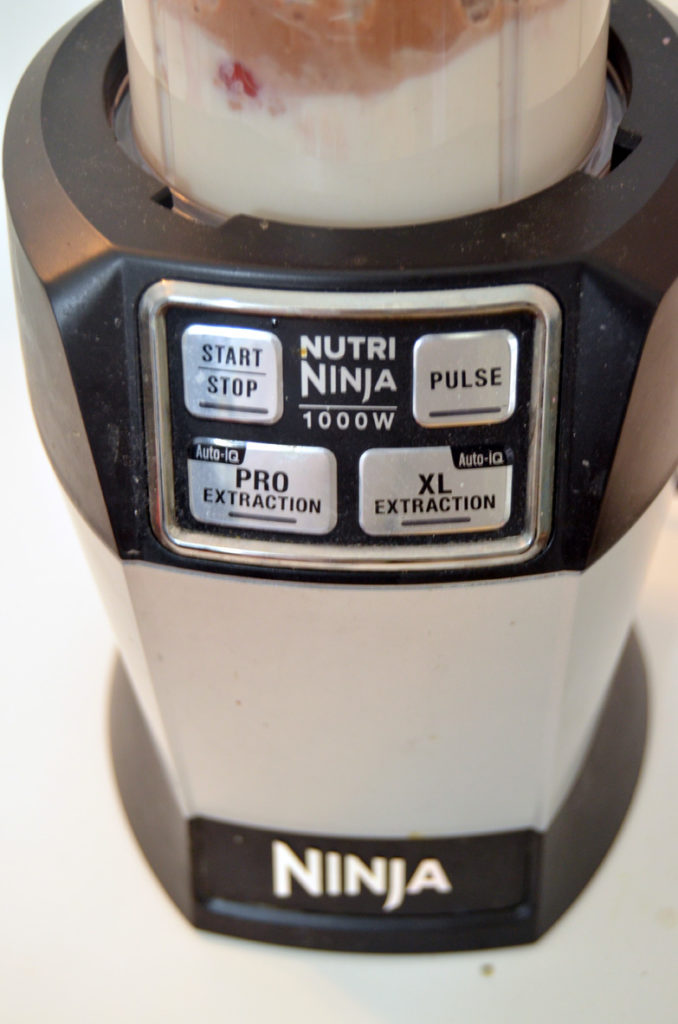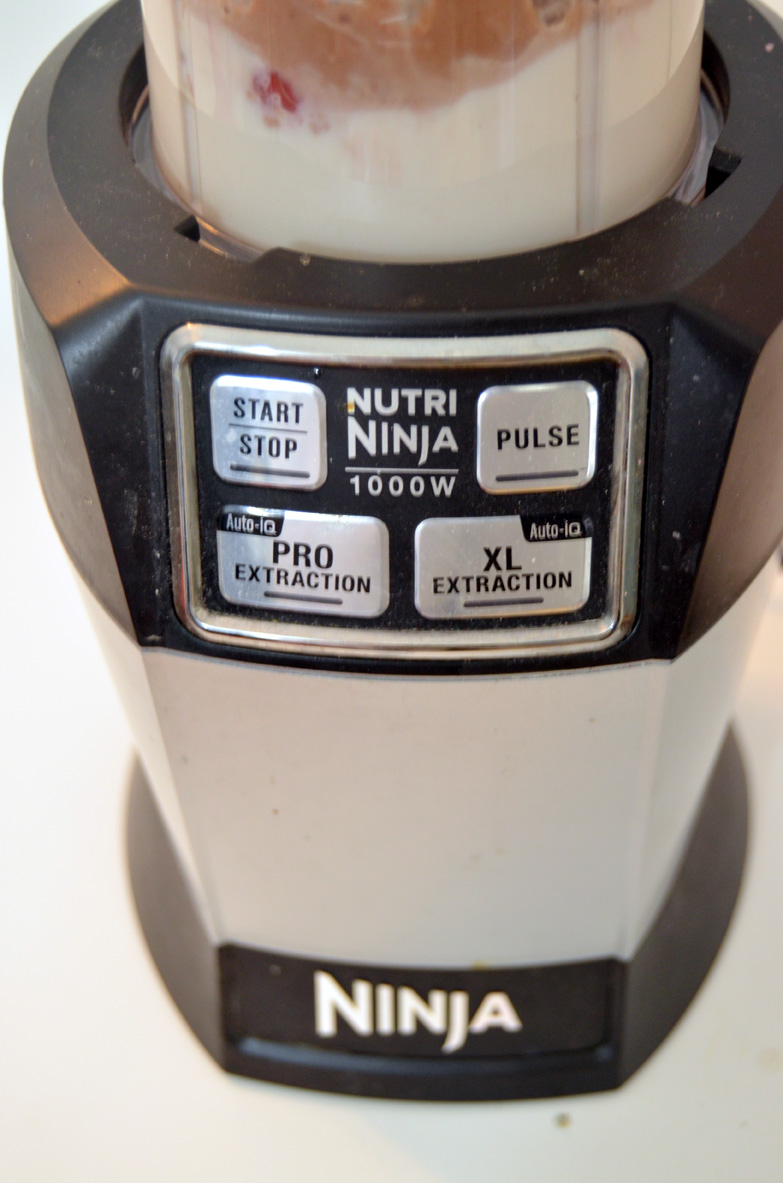 All that's left to do is blend the smoothie for a minute and it's done!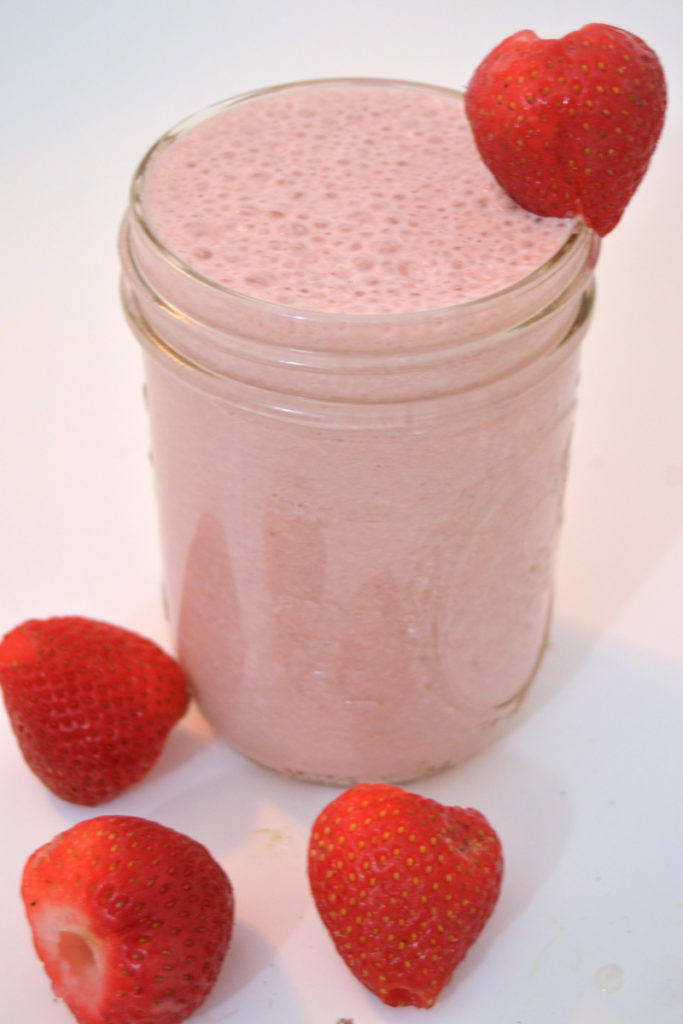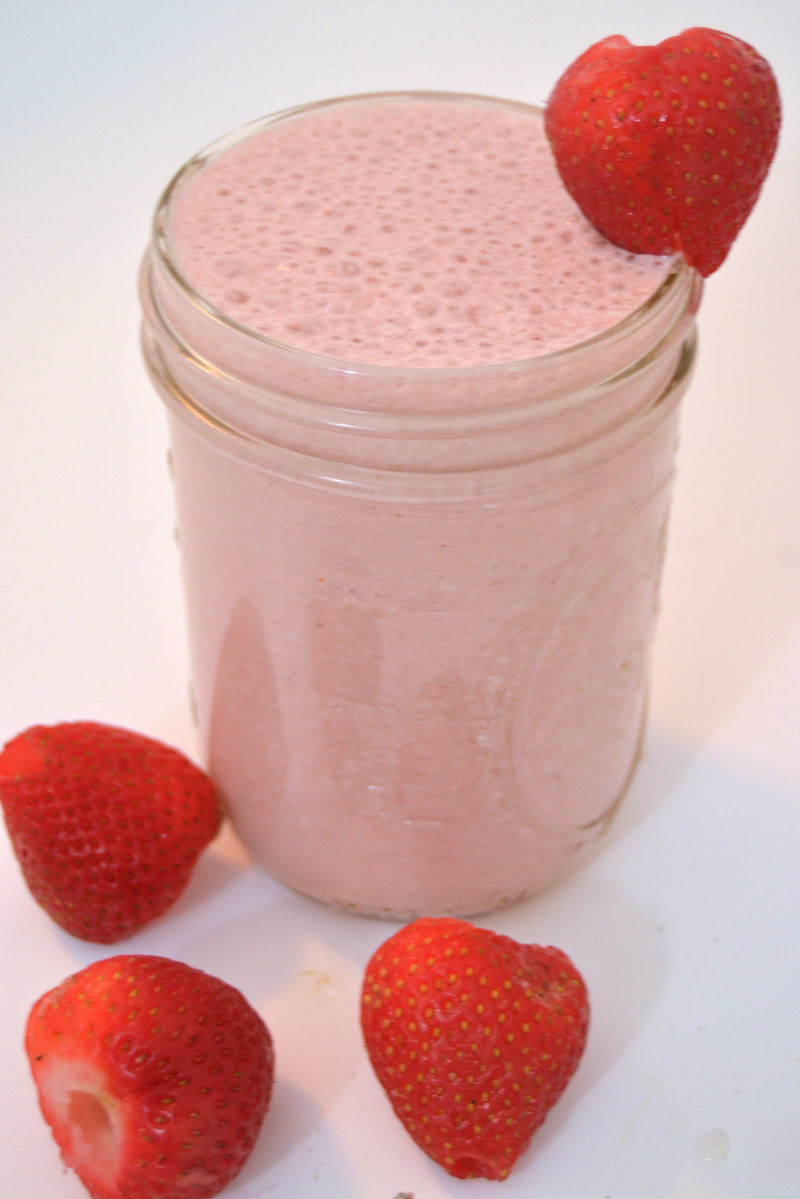 There are so many flavors of protein powders available. It's fun to come up with different smoothie recipes. In fact I just got a tub of Cookies and Cream flavored! Hmmm, what fruit would you add to that?



Please visit the pages listed below for sixteen more smoothie recipes!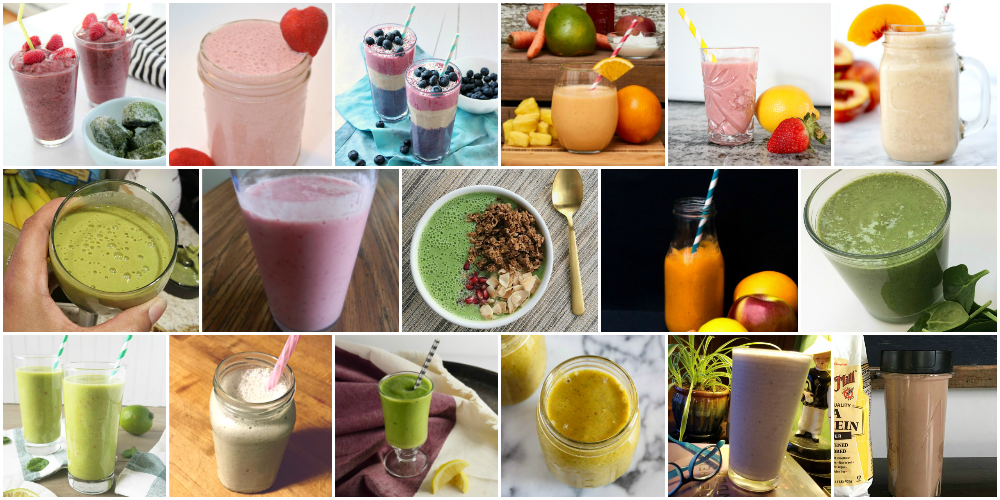 Simple Green / Layered / Orange-Carrot / Strawberry Lemonade / Peach Cobbler / Tasty Tropical / Spinach & Pineapple Smoothie Bowl / Simple Strawberry /
Orange Carrot Ginger Whole Food Smoothie / 3 Spinach Smoothies / Chamomile, Blueberry & Peach / Pineapple Spinach / Dreamy Lavender / Green Detox / Winter Citrus / Chocolate Pea Protein Smoothie