This is what I was afraid of. That I wouldn't have enough time to get much done in the hallway since last week. I was right.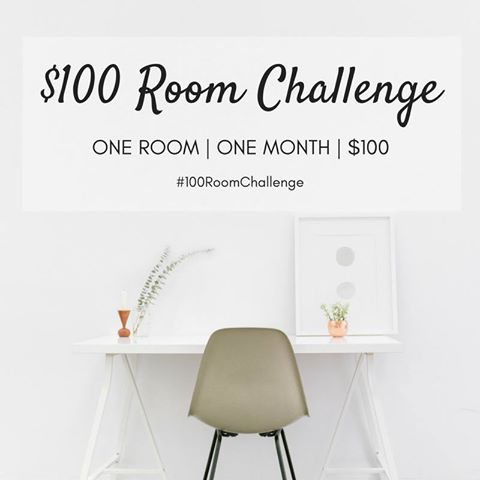 You  may recall that I said I was going to meet up with some blogging friends in Florida last week.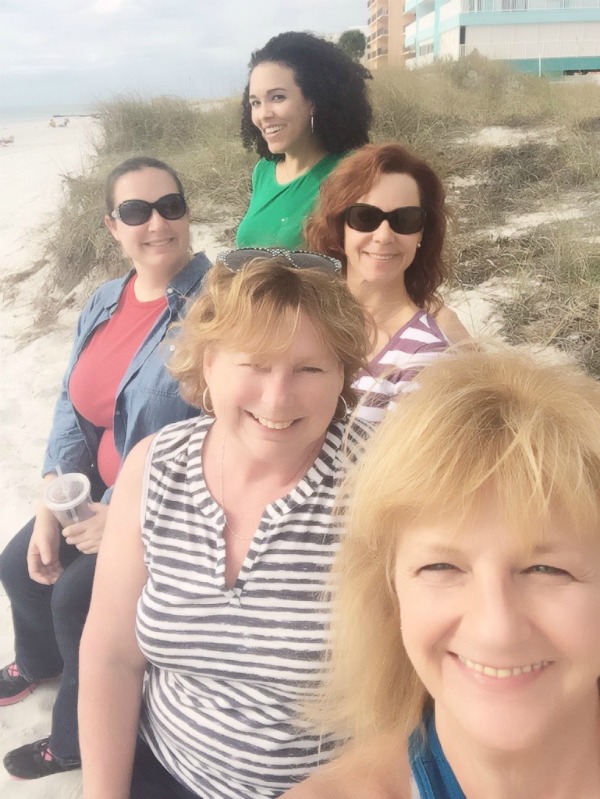 We had a great time, had beautiful weather, and believe it or not we did get some work done!
I got home on Sunday and well, Monday was MLK Day and my husband was home from work so I spent the day with him. It was nice to get away and it was wonderful to spend the day with my husband. We went to the movies and saw LaLa Land. Have you seen it yet? We loved it! Okay back to the makeover.
I did manage to get all of the spackling done. Which was not a small job. There were so many holes to fill! Not only from me but also from the previous owner of this house.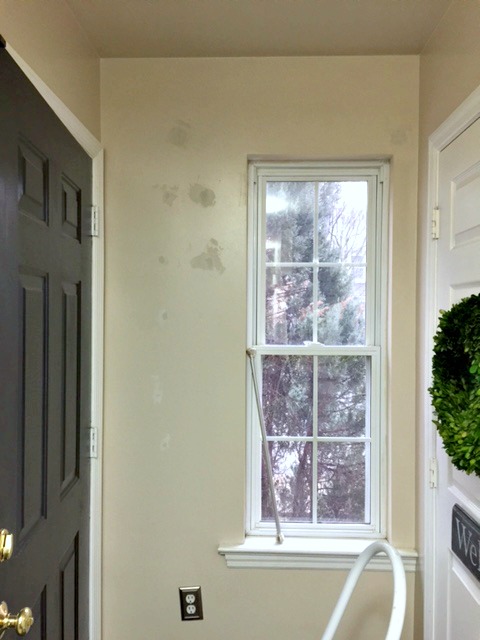 And the corners! The corners of the drywall needed repaired too. So the second coat of spackling is now drying as we speak.
But now I'm behind on my hallway makeover. I have a lot of catching up to do.
So first up, while the spackle is drying, I will remove the doors and prep them for painting.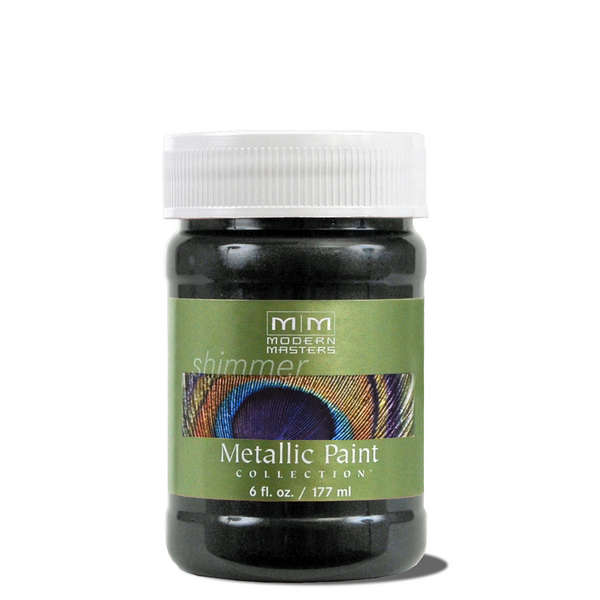 This is the same paint that I used on the front and back interior doors. This time I am going to apply a coat of gray primer first. Lesson learned from the first time using this paint: primer first!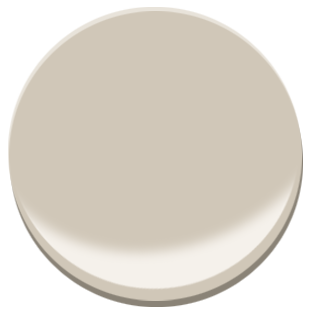 Accessible Beige  on the walls. (Leftover from my office makeover)
I have a long list of tasks to complete:
prime doors
paint doors
tape off trim for painting walls
paint walls
paint trim
buy or make curtains
paint chalkboard wall
Renew grout
As for the $100 budget? I haven't spent any money. Yet. I have used supplies that I already had. Today I will have to spend a little on some primer but so far that's it.
I think a lot of the budget will have to spent on the curtains. I just starting browsing online for white curtains and so far I like these: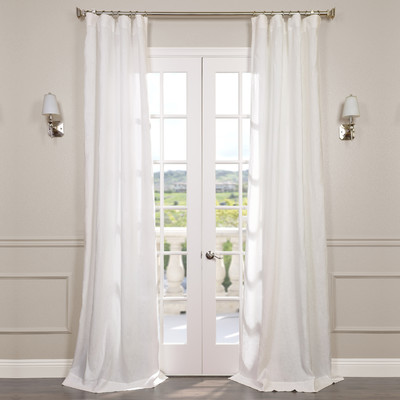 I better get to work! See you next week. I should have a lot more "after" photos for you.
In the meantime, check out the progress that my friends have made in their spaces: