Today marks Week 4 of the One Room Challenge.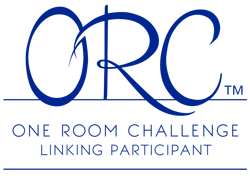 What???? Where did Week 3 go?
Oh yeah. I think I missed it. Well, I was busy getting married and throwing a celebration party ; )
I am back at the room, up to my elbows in paint. My goal is to have the painting done before Sunday. The ceiling and one wall are painted. One more big wall to go. The other two walls are small.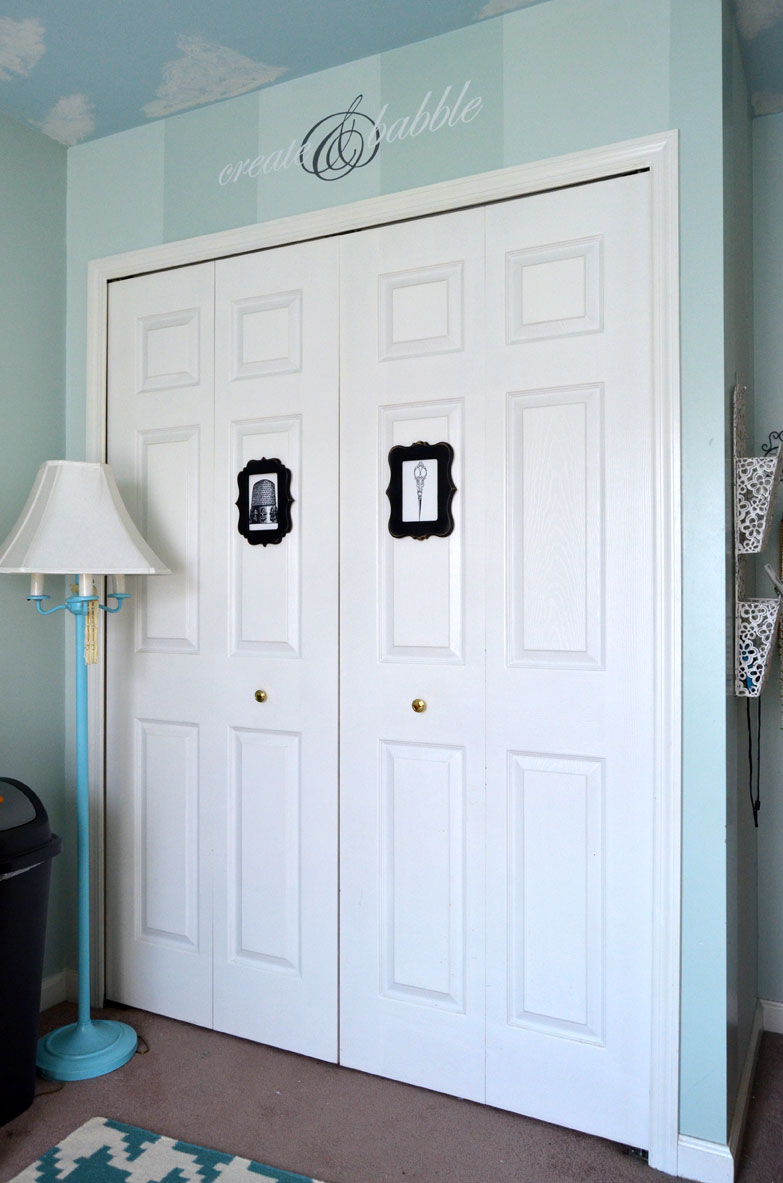 The above photo shows the wall with the closet. Not a lot of painting there. Thank goodness! But I would like to change out those bi-fold doors.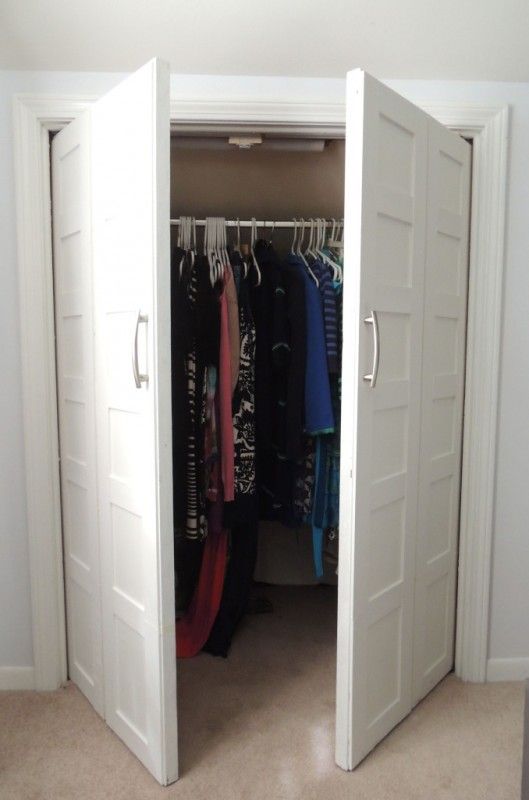 I found this tutorial on Remodelaholic. I think having french style doors will provide more storage options on the inside of the closet as well as on the inside of the doors.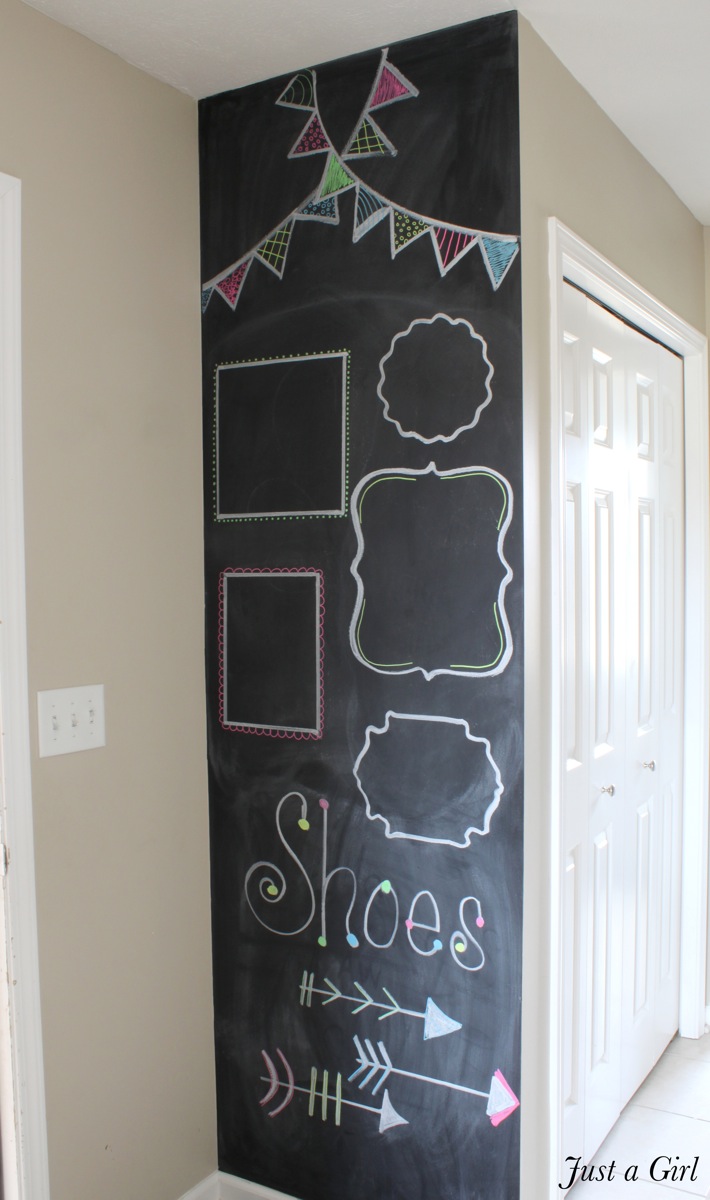 I knew I wanted a chalkboard wall somewhere in this room and love how Just a Girl used chalkboard paint on the outside wall of her closet.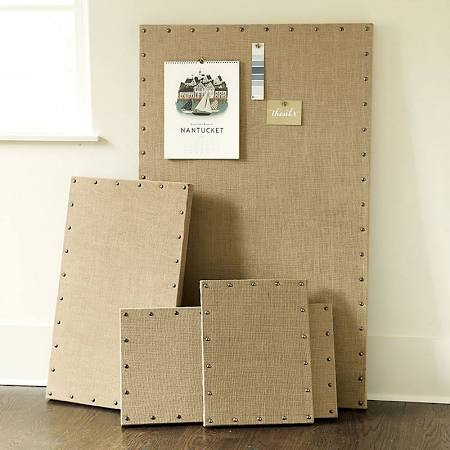 And of course I'm going to need either one very large bulletin board or several smaller ones. Decisions, decisions.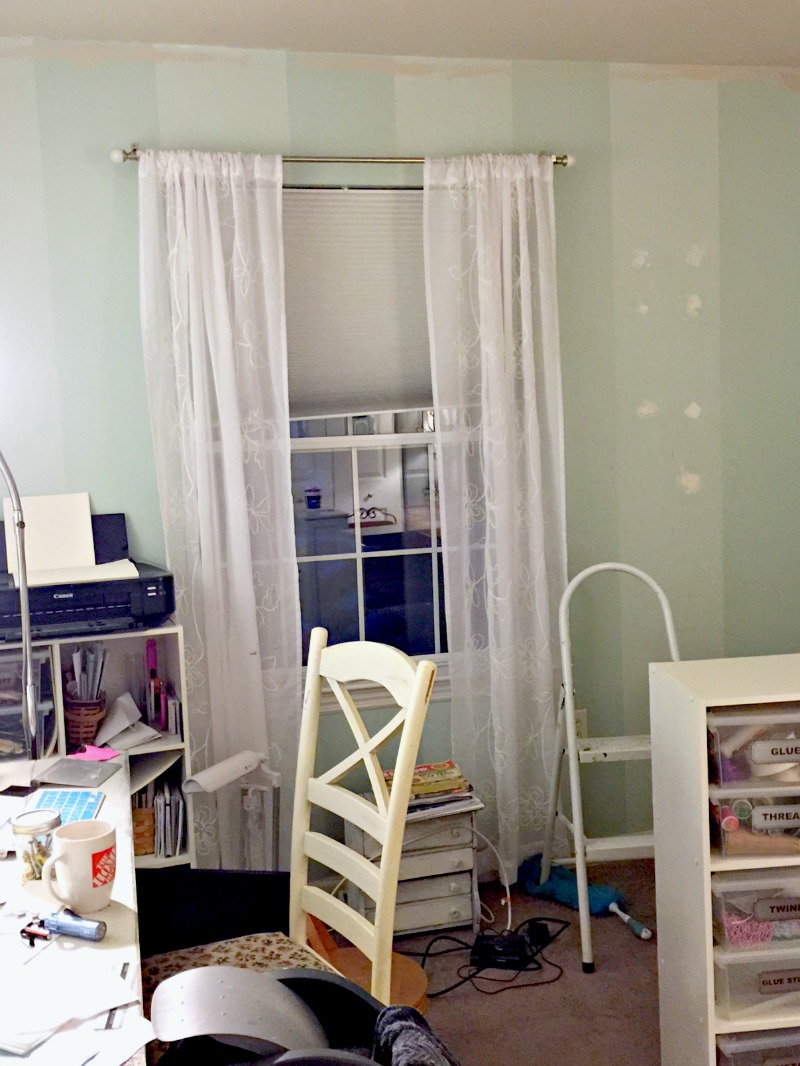 The last wall to paint is the wall with the window. The curtains, curtain rods, and blind have got to go. My plan is to DIY a pair of wooden shutters for that window.
Back to work!