This post creates affiliate links. If you make a purchase using one of these links, I may earn a small commission at no additional cost to you. Thank you for supporting Create & Babble!
Have you heard of Stitch Fix
??? Stitch Fix is an online shopping service that helps women discover and explore their style through a truly client-focused shopping experience. Their website says it best: "For busy women on the go, Stitch Fix is the personal styling service tailored to your taste, budget and lifestyle that helps you look and feel your best every day."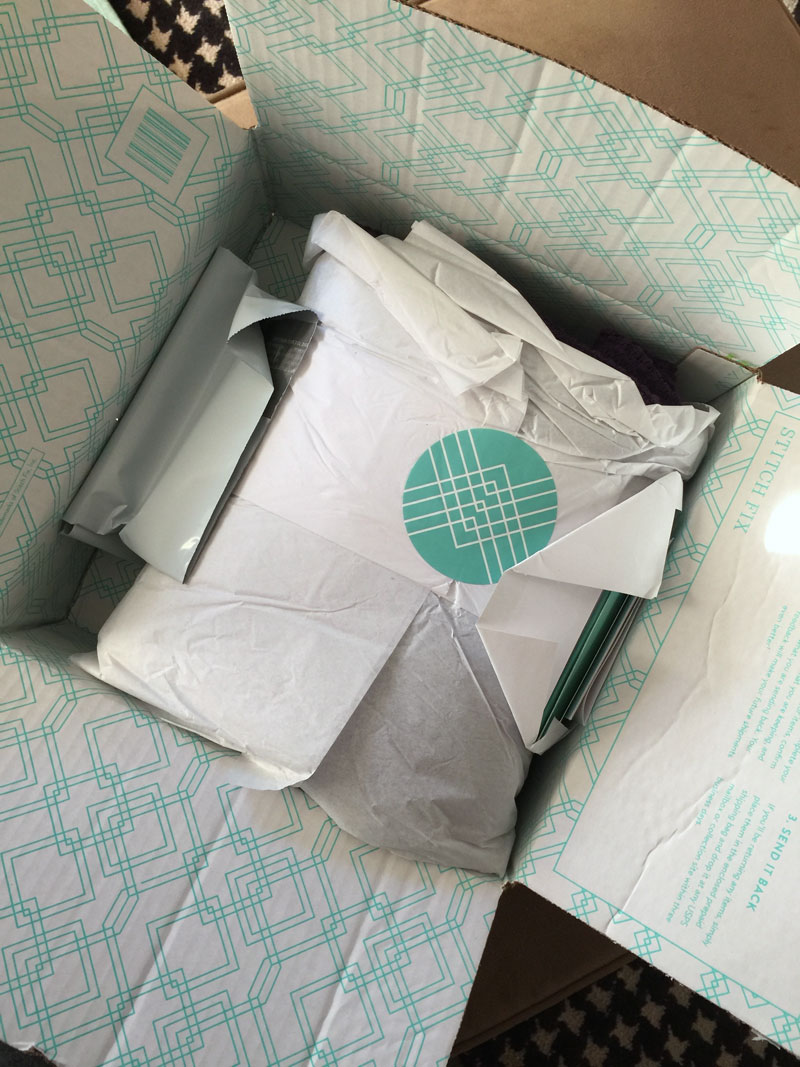 The secret to Stitch Fix's success has been a balance of art and science.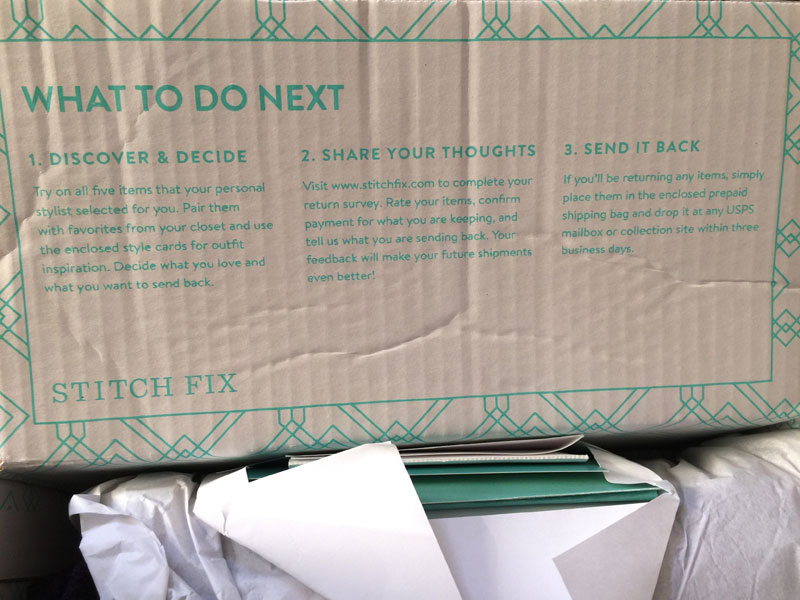 Stitch Fix
 has personal stylists who are armed with the best tools and technology to help them hand-select clothing and accessories that fit your lifestyle and body shape. Some of the pieces that they recommend come from tiny jewelry vendors in San Francisco, others from the same vendors you'd find at larger department stores. And some are exclusive to Stitch Fix, designed based on knowledge from their clients. What's more, they are able to use your feedback to create a more customized and delightful retail experience with every single delivery. It's like a trusted friend shopping for you— without the hassles of a mall. Now you can have your own personal stylist!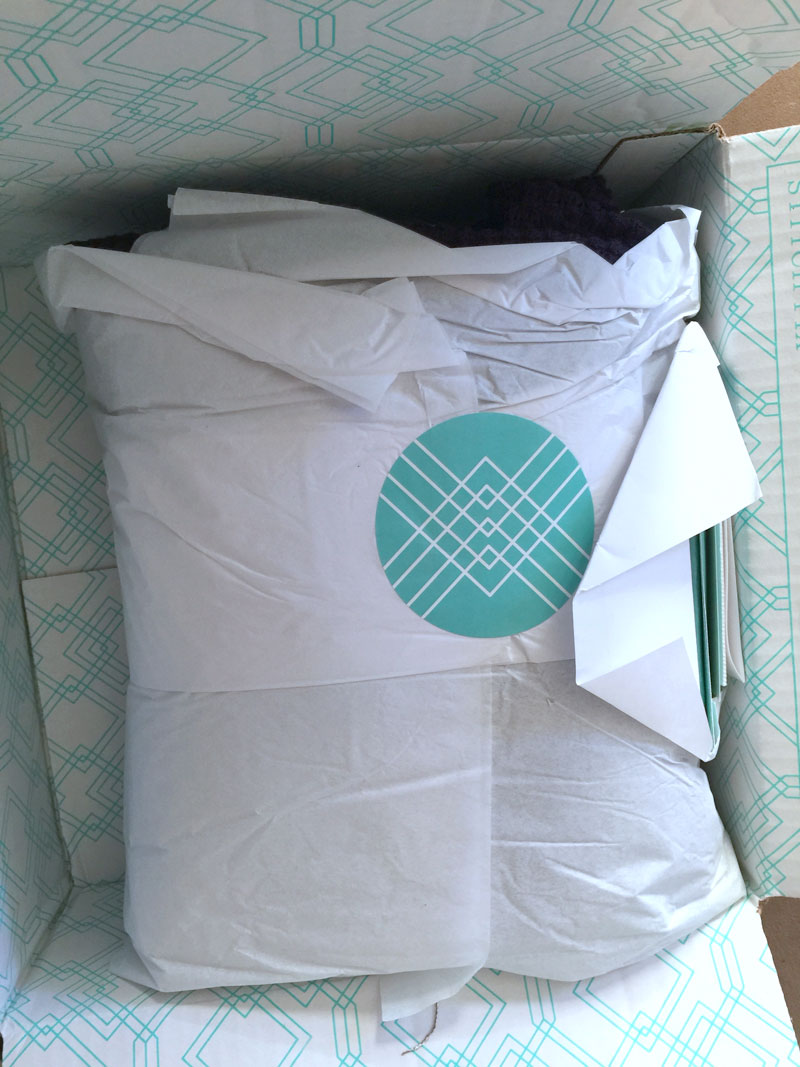 After signing up and filling out a questionnaire, I chose a date for my Fix delivery. I received it yesterday.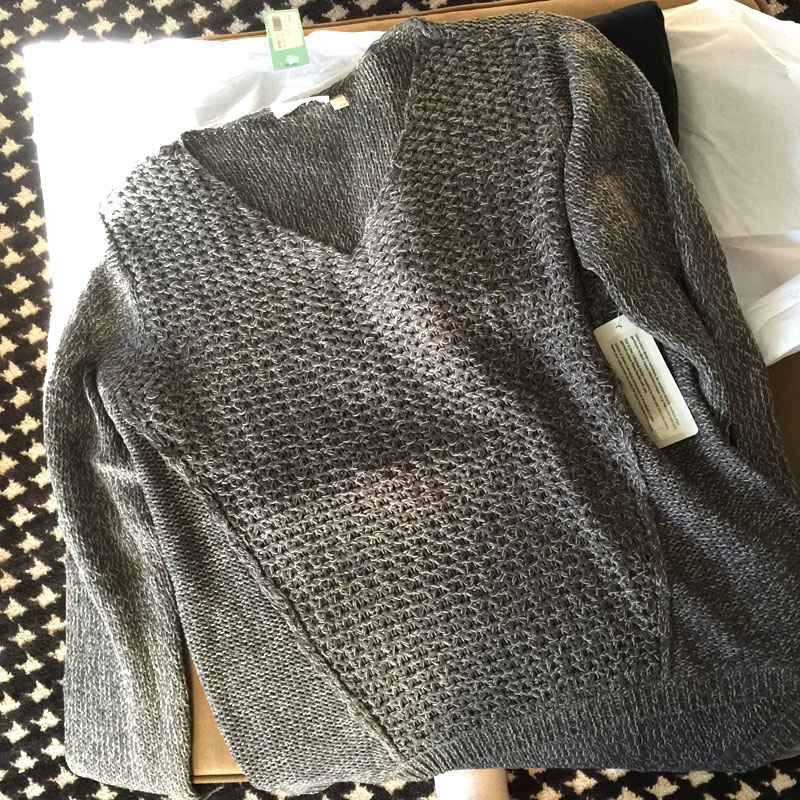 The first item I tried on was the sweater pictured above. I really like how it felt – very soft, but decided that the shape was just not flattering.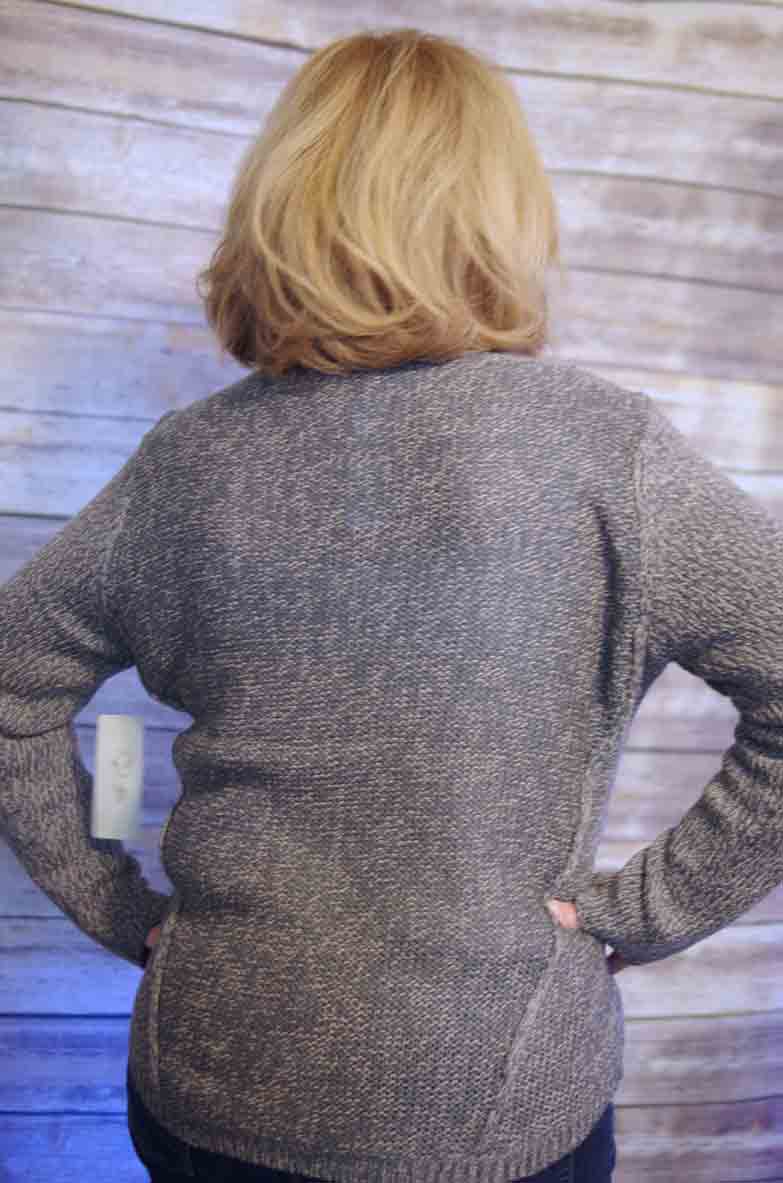 I did however, like how the sweater was longer in the back than the front.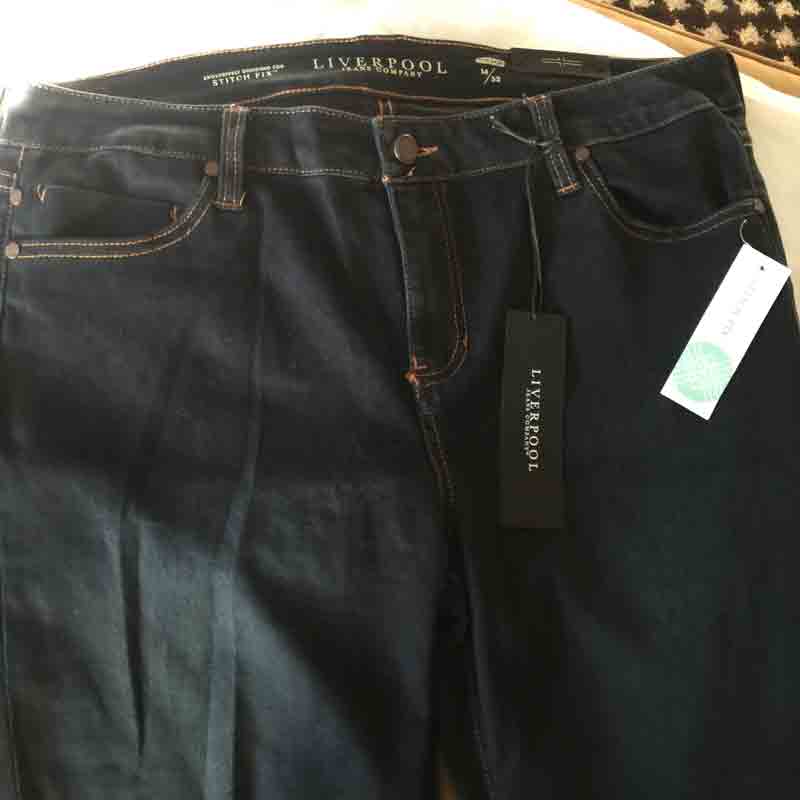 Next up: the jeans. While I really liked the style and the length was perfect (Yay for carrying Petite sizes!) they were just too big. They are going back.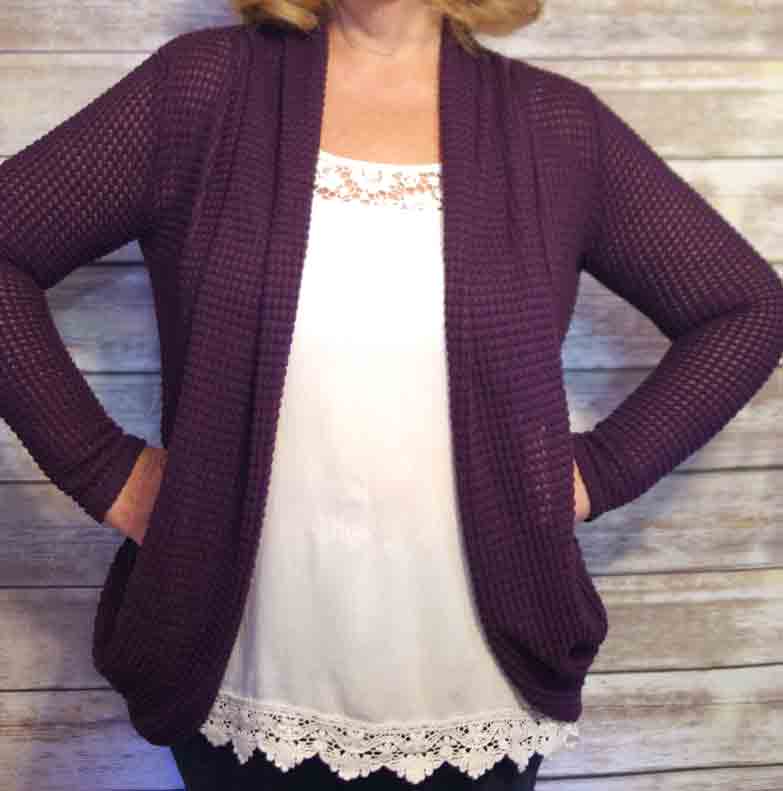 When I first pulled out this cardigan, I thought I was going to love it. The color and the hand of this sweater are beautiful, but the pockets at the bottom (just below my hands in the photo above) hit at my hipline, causing extra volume where I definitely don't need it. If the cardigan was shorter (or I was taller) I'd keep it.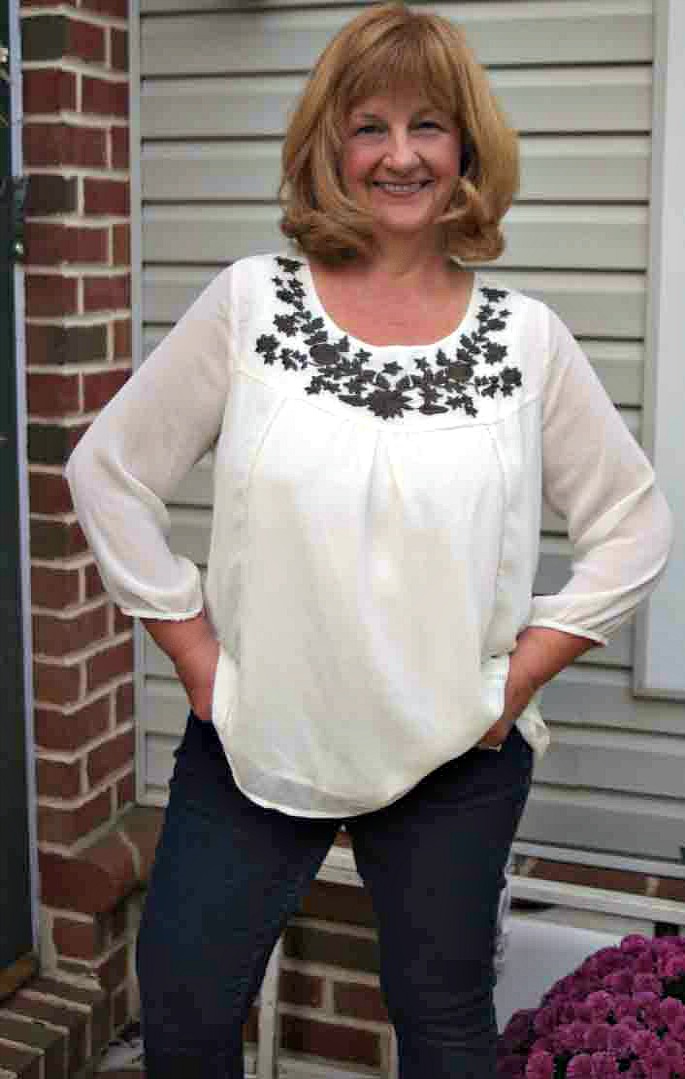 This is my favorite: "Skies are Blue", an Alexa 3/4 Sleeve Top. It looks better in person. When I first pulled it out of the box, I didn't think I liked it. But once it was on, I changed my mind.
I also received a pair of crystal earrings. I wasn't crazy about them, so back they went. So in summary, I received four articles of clothing that included a pair of jeans, a cardigan, a pullover sweater, and the top that I'm keeping. I received one accessory item: the earrings, that I returned.
Will I order another Fix? Yep, you bet I will! I don't think that I provided my stylist with enough information about my style likes and dislikes. They encourage you to give a lot of feedback and even to create a style board on Pinterest that styles that you like. It will make your future shipments even better!
This is not a sponsored post. I have been wanting to try Stitch Fix. Stitch Fix did waive the styling fee for this Fix. All opinions are my own.