I'm no party-planning expert, but we received so many compliments from our guests about our recent wedding celebration party that I thought I'd write a post about how we plan and throw a party. Plus it's an excuse to show off some fun photos!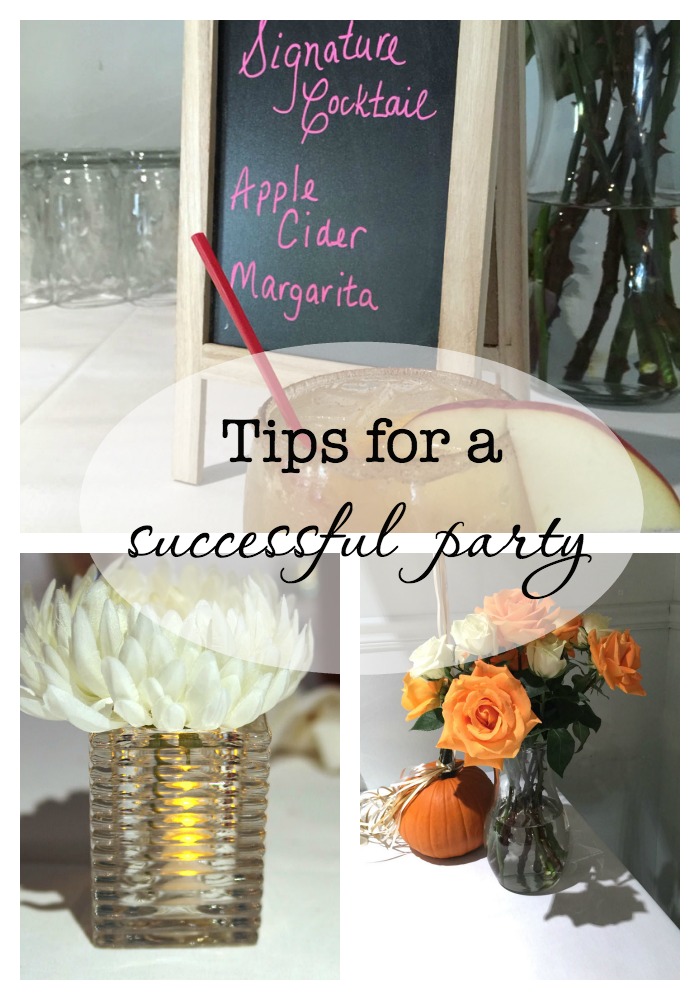 After you've decided on a budget, where to have the party, and the guest list, it's time for the fun stuff!
1. The Decorations
My tip about the decorations is simple. Literally. Keep them simple and seasonal. And use what you have.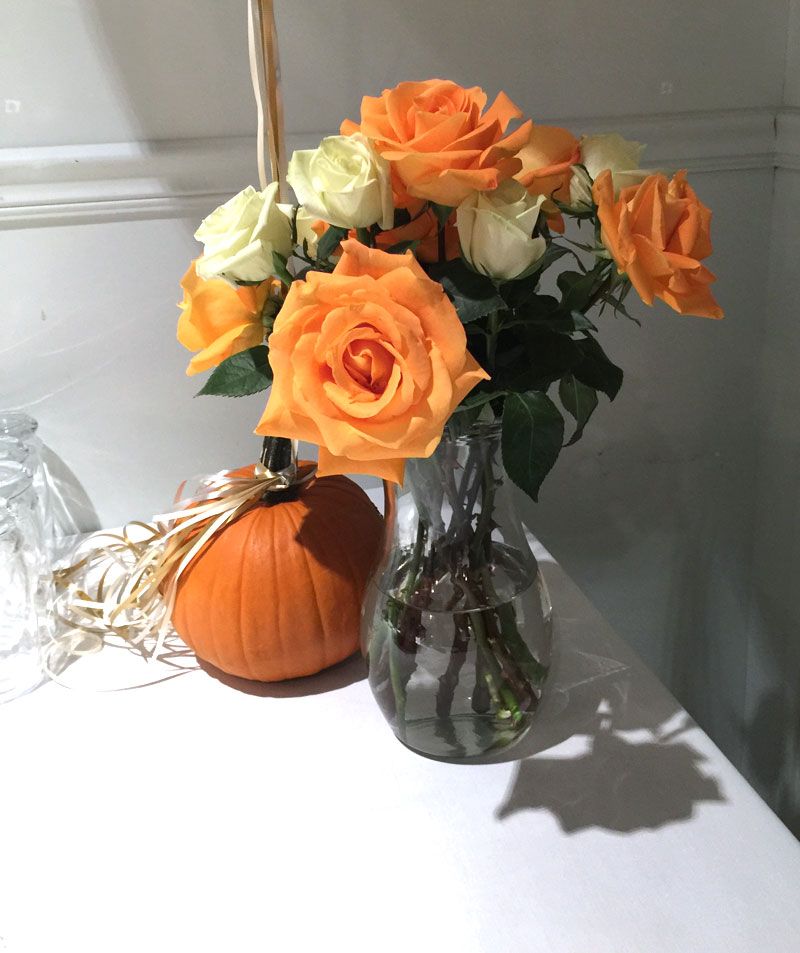 Balloons and flowers make a big impact for little money.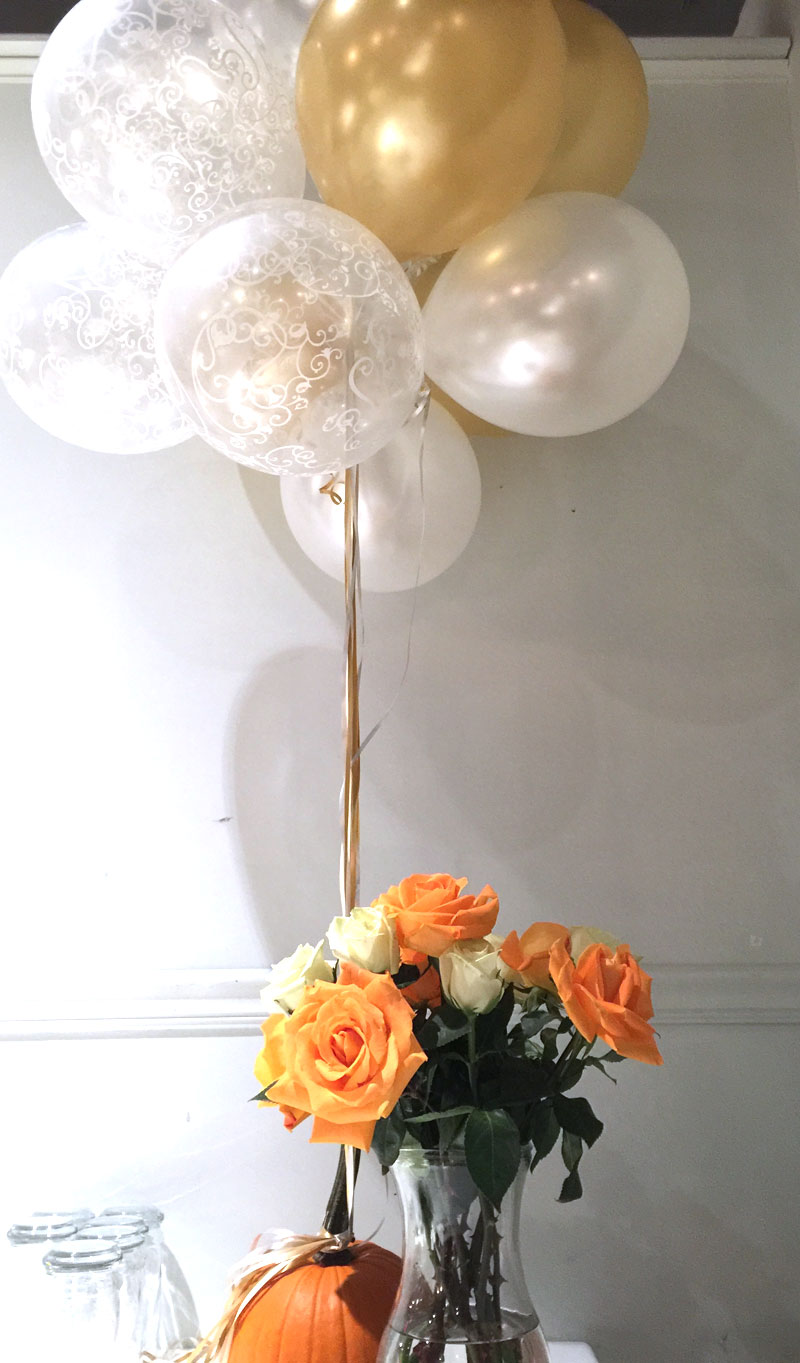 Bonus tip: Costco is a great place for inexpensive, beautiful roses.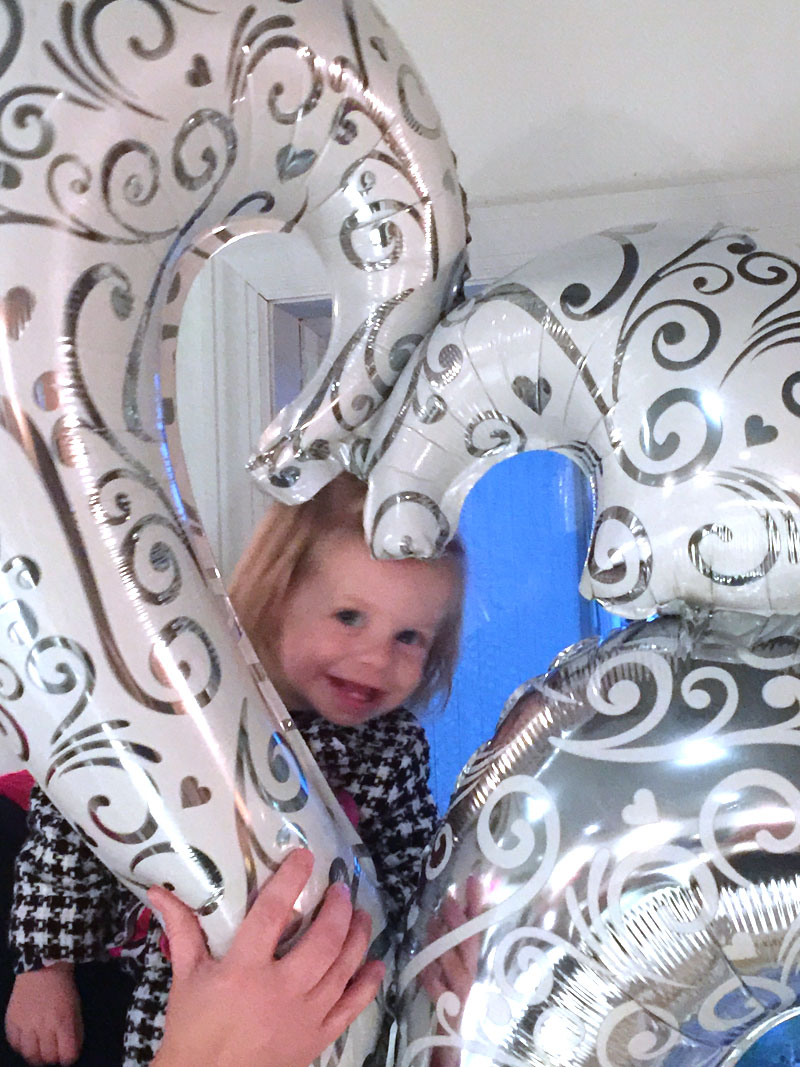 And balloons make great backdrops for photos ; )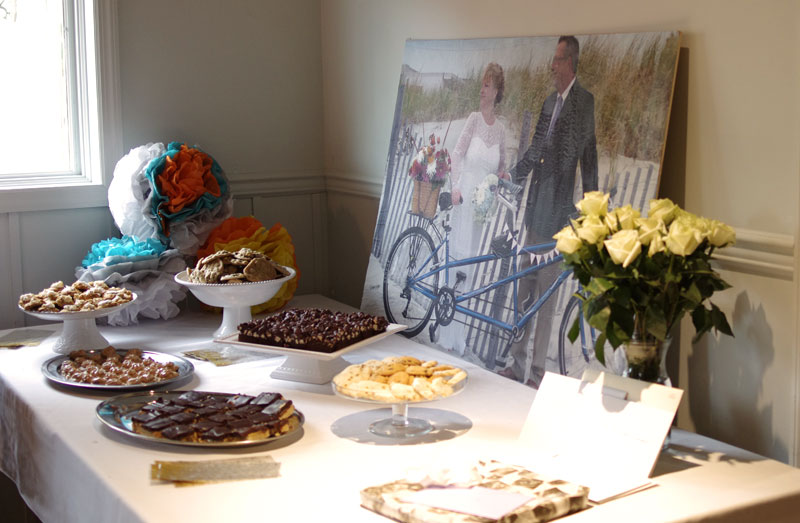 The Food
Whether or not you're preparing the food, only serve the tried and true. The restaurant (Trio Bar & Grill) we chose is a favorite of ours that we frequent regularly. We chose our favorites from the menu and the restaurant prepared a lovely buffet featuring these items. They also allowed us to bring in cookies for the cookie table. You know about the cookie table tradition, right? No? You can read all about it here!
The Drink
We had plenty of non-alcoholic beverages available as well as an open bar. While the men in our circle of family and friends gravitate to beer, I thought it would be a good idea to have a signature cocktail. The apple cider margarita with the cinnamon sugar rim was a huge hit!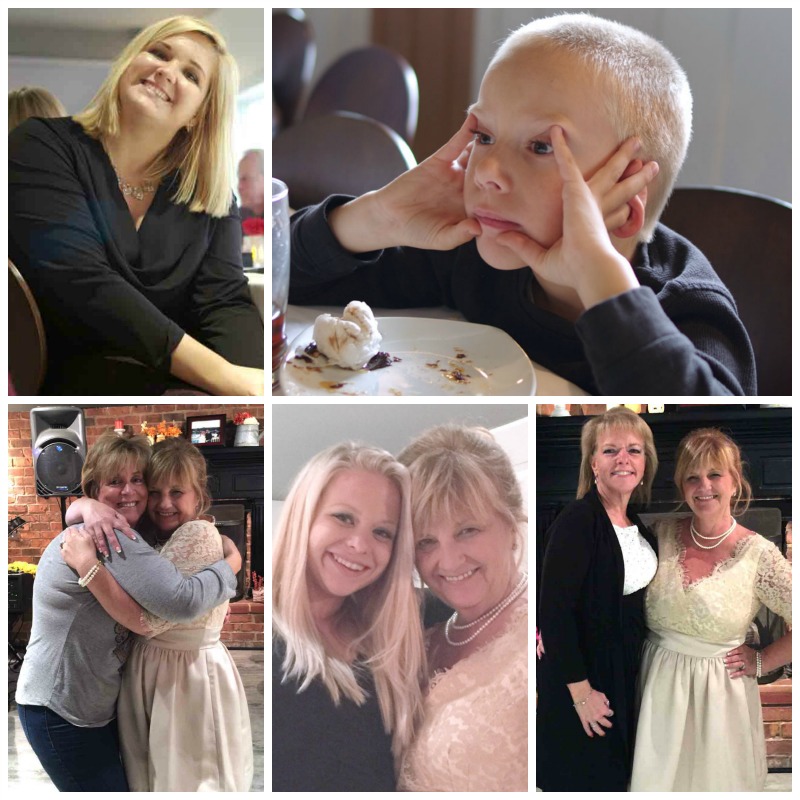 The Entertainment
We hired an acoustic duo, TwinString, and they were amazing. And I must say that the guests provided entertainment, too!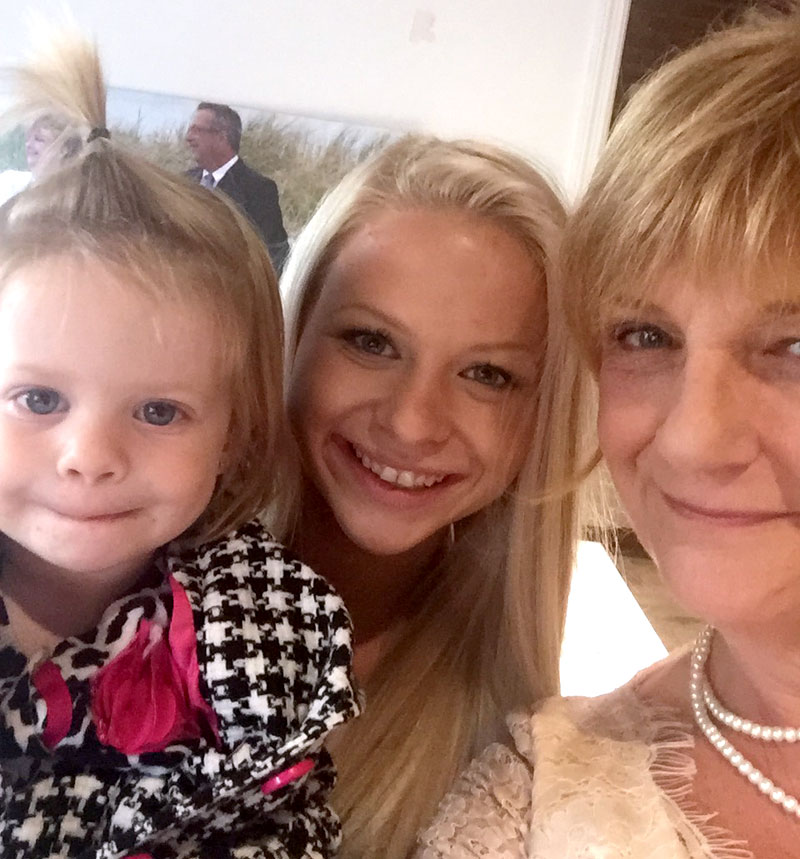 Everyone had fun taking selfies . . .
. . .  dancing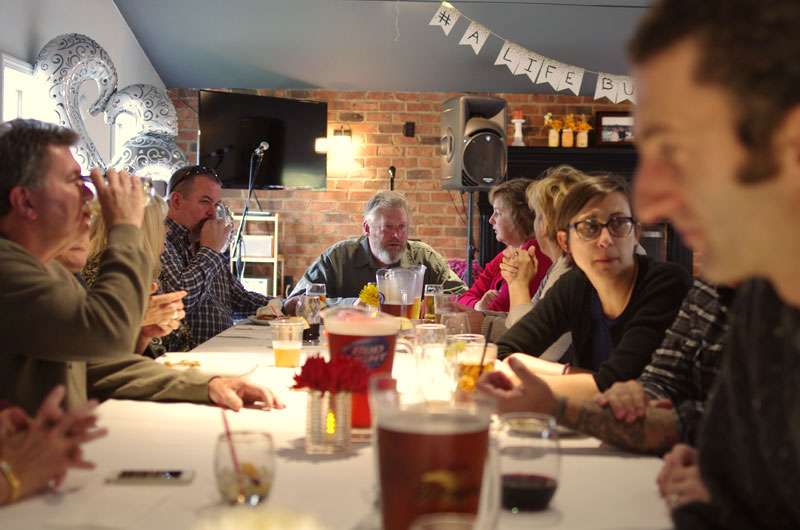 . . .  laughing, and talking.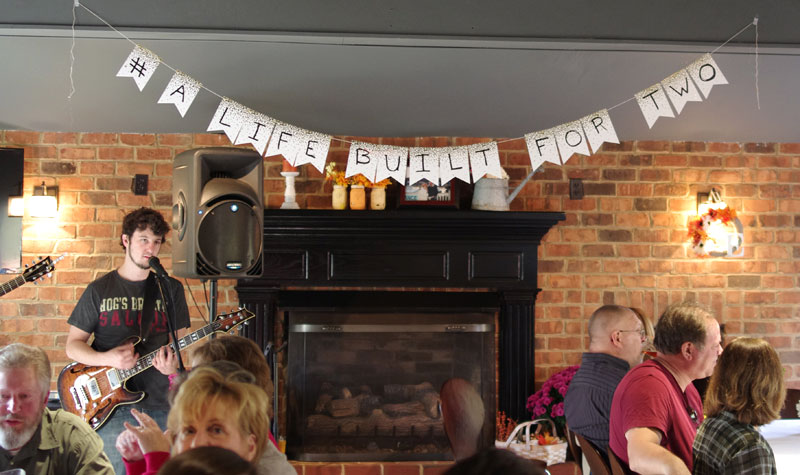 The hours flew by and before you knew it . . .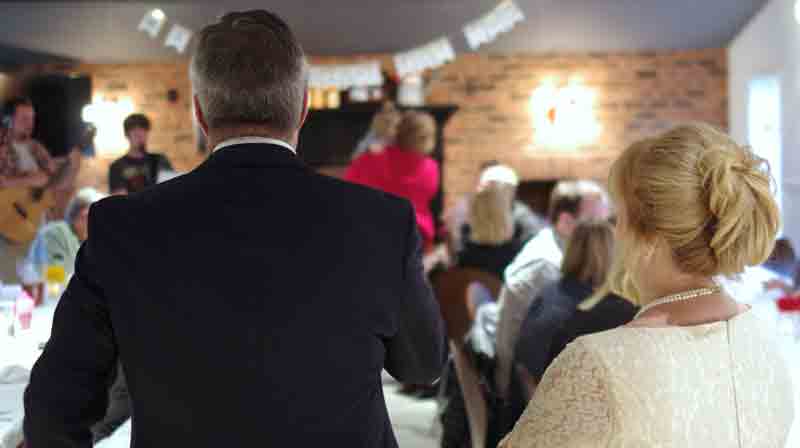 The night became a new and beautiful set of memories.
Make sure you get to spend time with all of your guests and take lots of photos!
#alifebuiltfortwo