Are you a night owl? I am not. Whatever the opposite of a night owl is what I am. And lately, I've been going to bed even earlier than usual.
Here's why. I was lucky enough to be chosen as one of the first people in the country to receive and use the new NOOK GlowLight Plus! #NewNOOK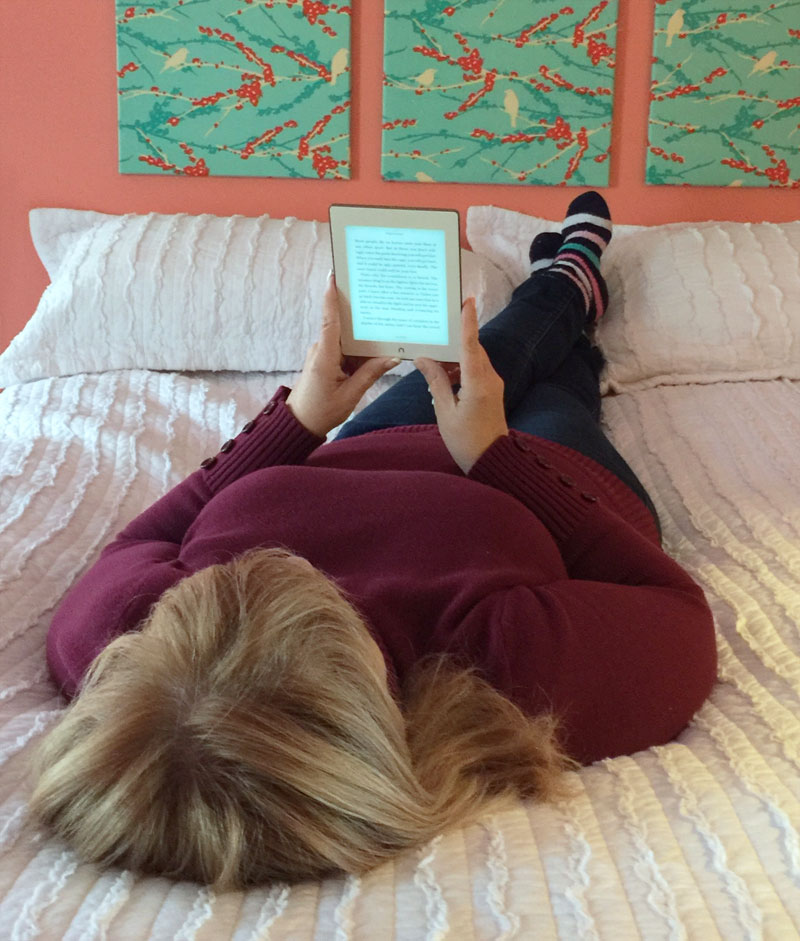 I had always been an avid reader but I've found that I've not been allowing myself the time to read much anymore and that made me sad. I enjoy reading. I love reading all sorts of things but I really enjoyed reading fiction. Reading fiction to me is an escape. An escape from reality. I love to be an observer of someone else's world! Since I've had the NOOK GlowLight Plus, I have rediscovered my love of reading! I've missed you, John Grisham! I'm currently in the middle of "Roque Lawyer" – and I highly recommend it!
Here's another thing: I am easily sucked into the world wide web. I am constantly checking my email, Facebook, Instagram, etc. Some times I need to give it a rest! Since the NOOK GlowLight Plus is single-purpose, I'm less tempted to be distracted from the Web, email, or social channels!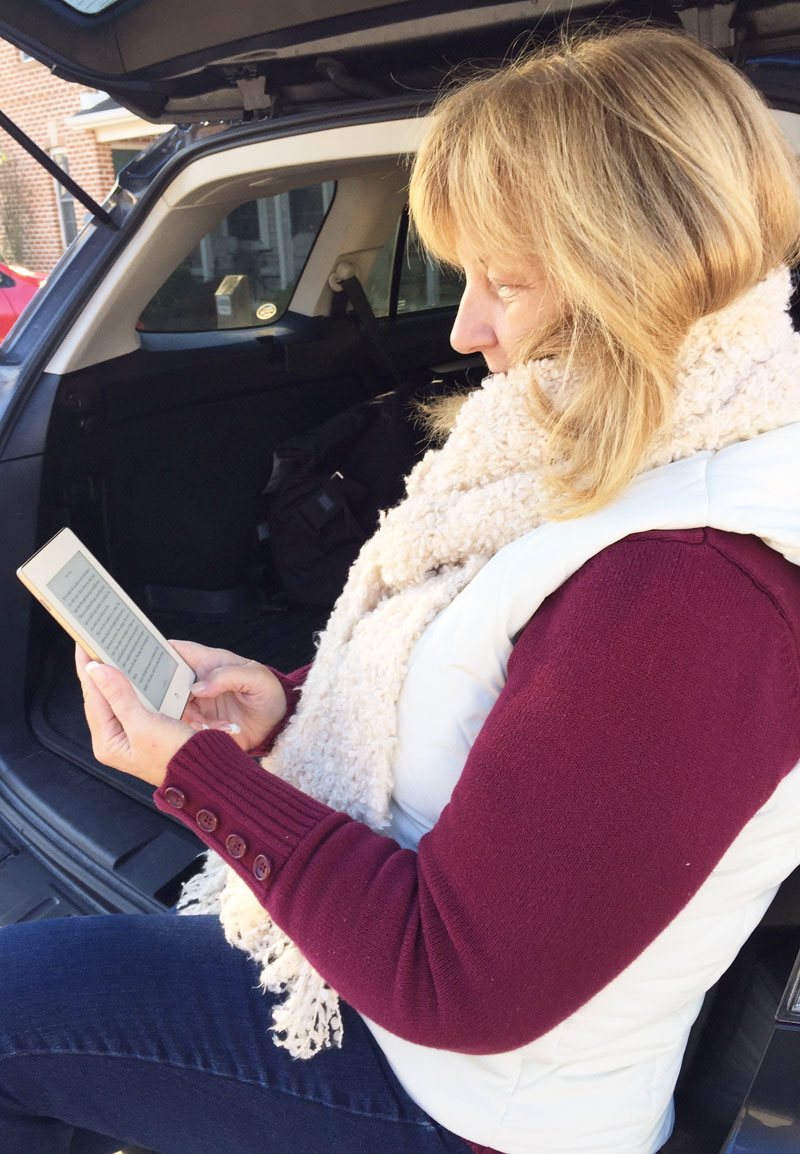 The new NOOK is Barnes & Noble's first waterproof and dustproof device! Yay for waterproof! Now you can take your Nook eReader poolside or the beach! And thanks to its advanced E Ink® display and a built-in ambient light, the lightweight NOOK GlowLight Plus offers an immersive and enjoyable reading experience in low light (like at night in bed ; ) and bright sun. Ever try to read on phone or tablet outside on a sunny day? No problem with the NOOK.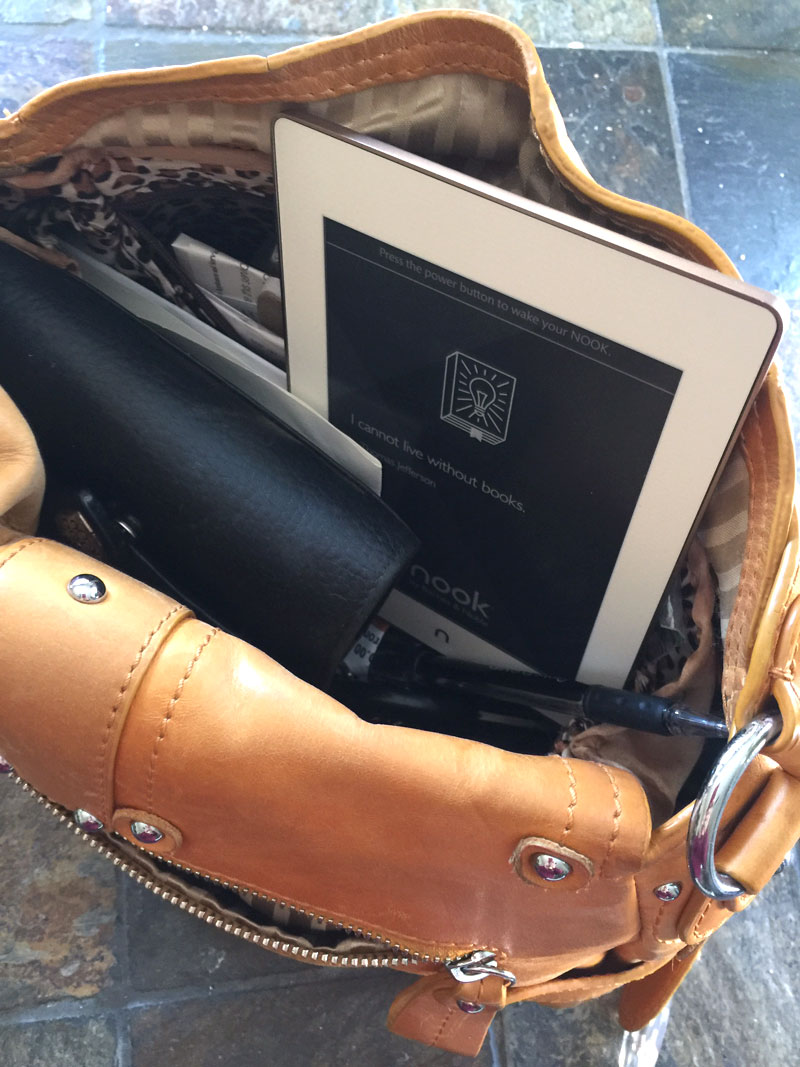 And I love the size of this NOOK, too. At less than seven ounces, it's perfect to pop into a purse or bag and have great reading with you everywhere you go. Also, NOOK Profiles transforms NOOK GlowLight Plus into any family member's own eReader, where they can access personalized content and recommendations with a quick tap of the screen
I am truly in love with this NOOK! Barnes & Noble, thank you for providing me with such a wonderful product so that I could rediscover my love of reading! For more information about the new NOOK GlowLight Plus, please click here.
Many thanks to Barnes & Noble for sponsoring today's story and giving me the opportunity to try the NOOK GlowLight Plus!