The 20-year-old, rusty, metal outdoor furniture on my deck has finally been replaced. It was about time!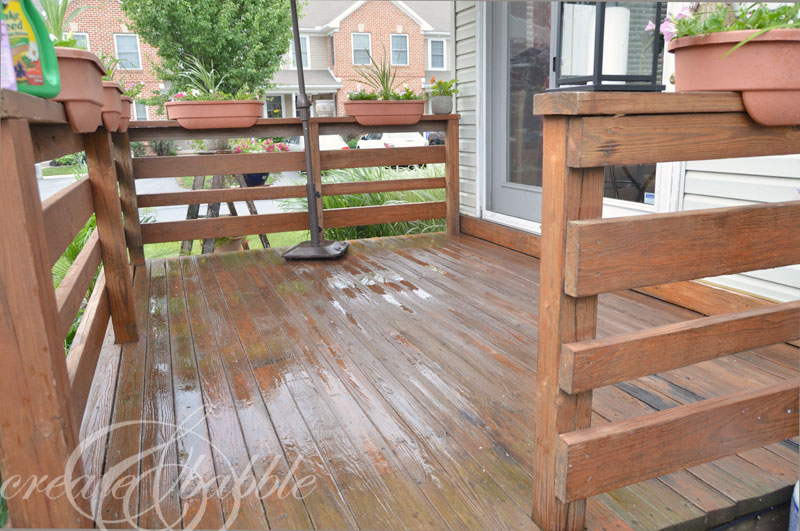 Who knew furnishing a small deck would be so difficult. I think we made it difficult ourselves, because we wanted the best of both worlds: the world of dining and the world of relaxing. That's hard to do on an 8′ x 10′ deck!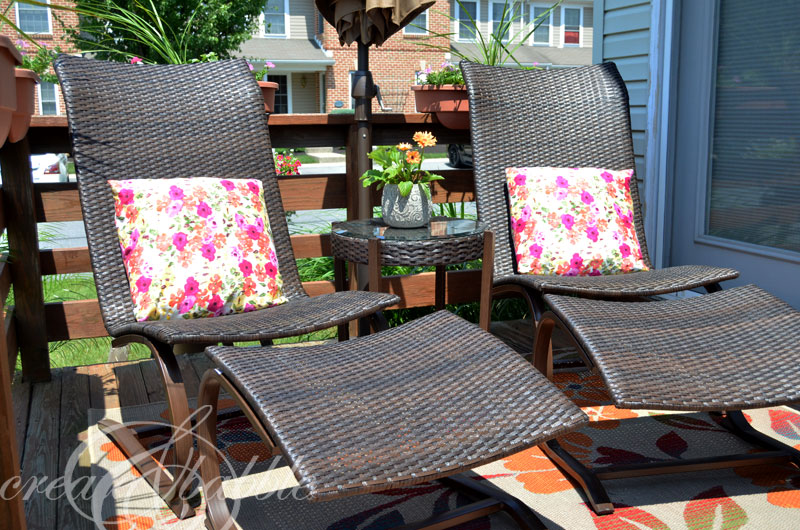 And the choices . . . wow! And sticker shock!!! If you haven't shopped for outdoor furniture for a while, let me be the first to warn you: it ain't cheap! So shop around, keep an open mind, and look for sales. Also look for deep discounts on the last sets left at this time of year. After all, it IS almost the middle of June and the stores have to make room for Halloween and Christmas stuff you know ; )
We were able to get the best of both worlds (the lounging and the dining),  but it meant that all of the clutter on the deck had to go. Including the grill.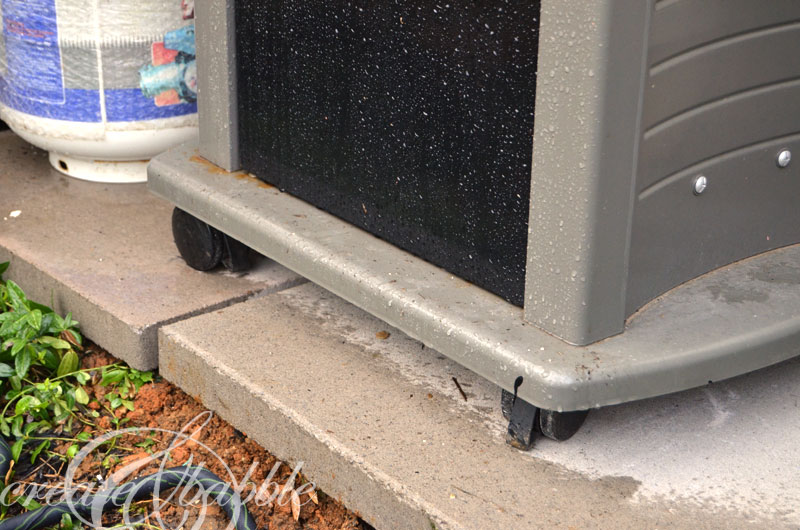 We moved the gas grill off the deck and onto two large cement pavers that are we placed just outside of the deck.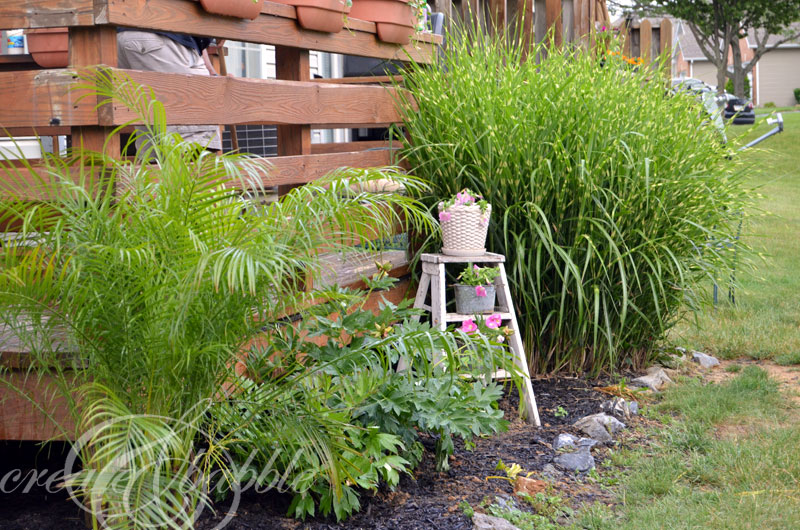 We also moved my Junky Deck Decor to the garden area surrounding the deck.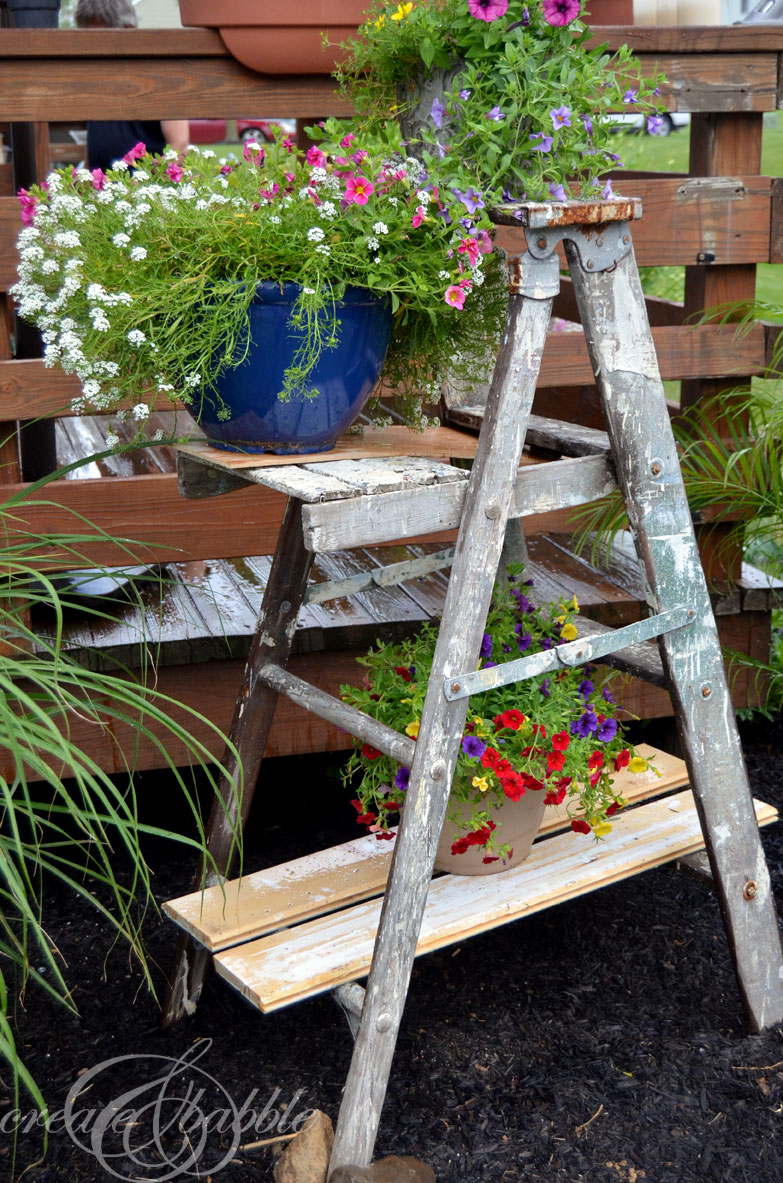 I love how the chippy, old ladders look in their new spaces.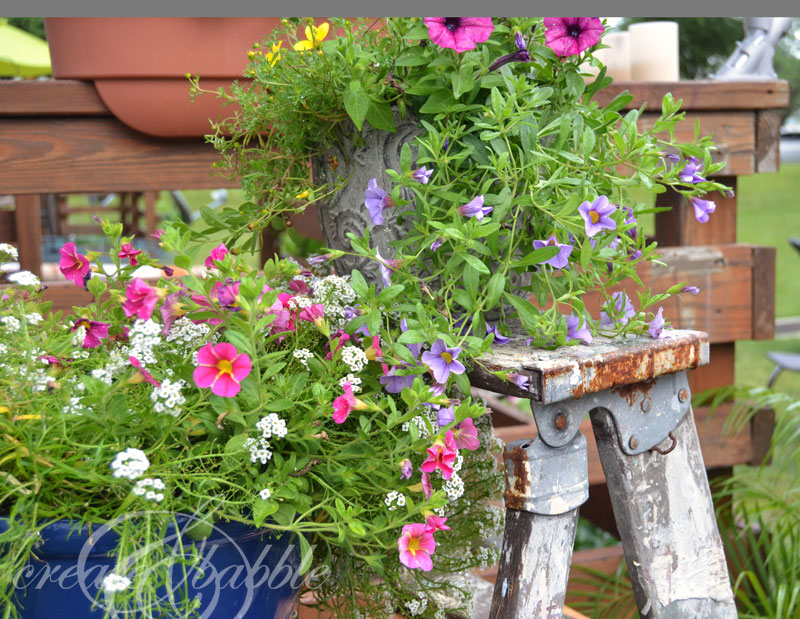 I'm not a gardener, so I have no idea what those flowers are, but don't they look lovely on that old ladder?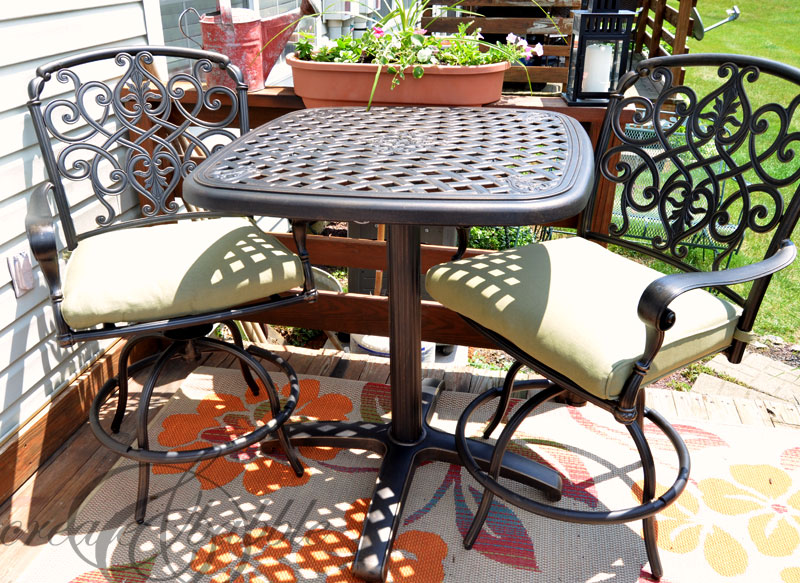 And here's the "dining" side of my little deck.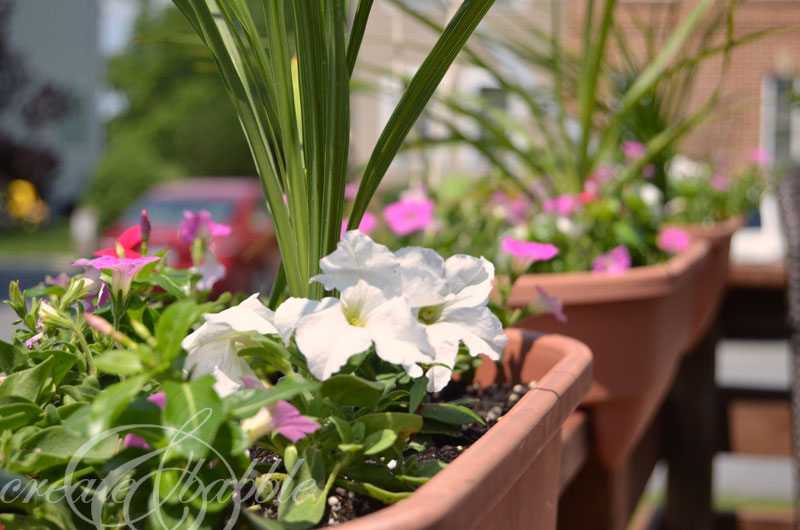 Once the flowers in the deck rail pots get going, they provide such a pretty bit of privacy to our deck. And  the hummingbirds love it, too.
Is your outdoor space ready for summer? I'd love to hear from you – please leave a comment below!