It's been a few months since I've participated in a Silhouette Challenge, but when I saw that this month's theme was "Home Decor" and the bonus challenge would be to use wood – well, heck yeah, I'm in!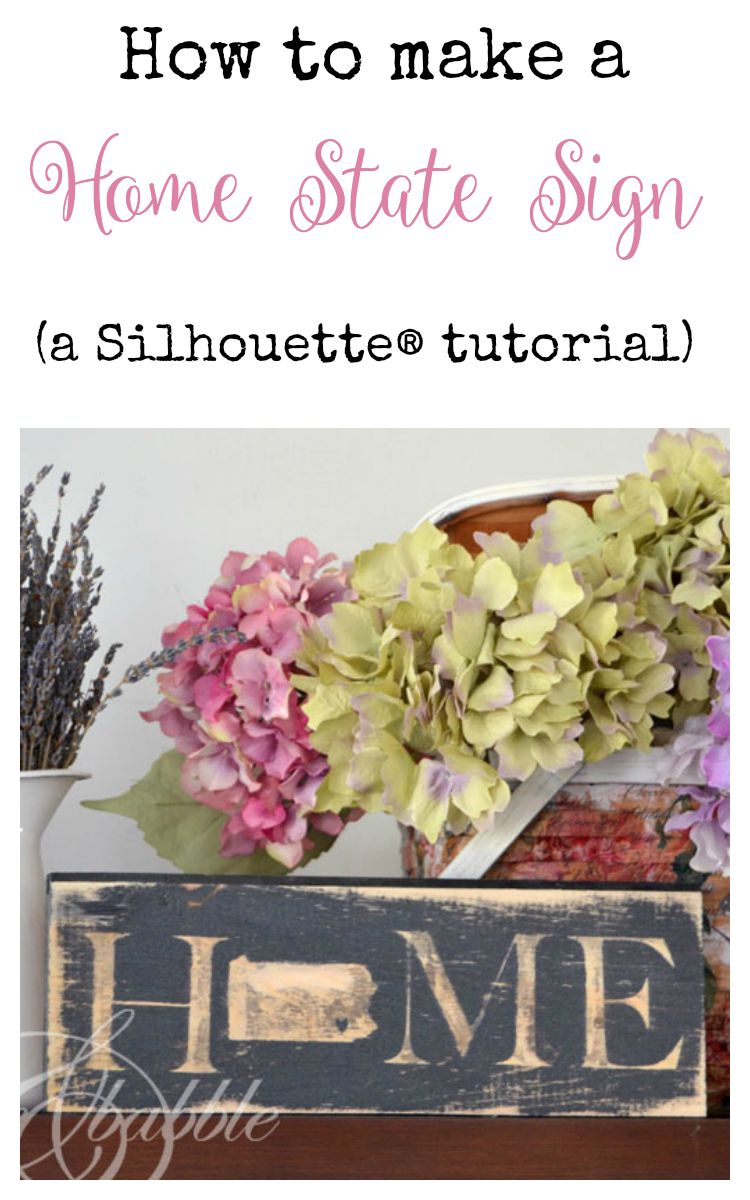 Home state signs are very popular right now and it's so easy to make one yourself. Here's how I made mine using my Silhouette Cameo® to make the stencil.
Supplies (with affiliate links):
scrap of wood
paint
sandpaper
First you need an outline of your state. I "googled" Pennsylvania outlines, clicked on "Images" and had a bunch to choose from. I copied and pasted the image into Silhouette Studio, and traced the outer edge. I then found another image on Google that had the counties outlined within the state. I scaled this down to fit over my shape and inserted a heart shape into the my county.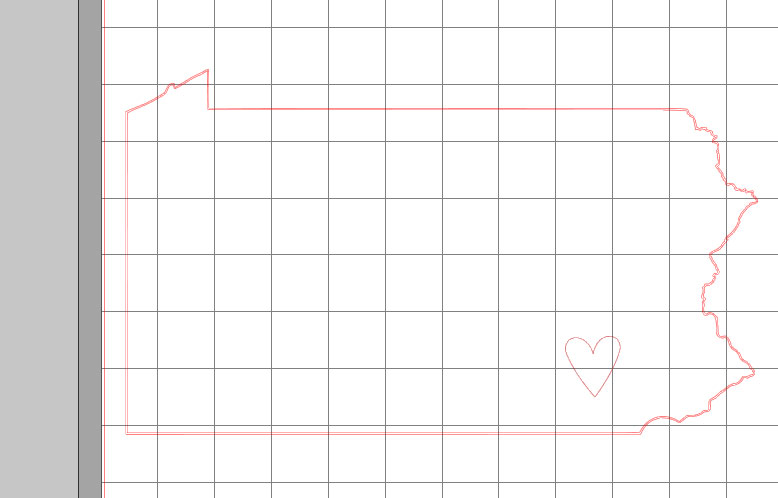 I right clicked on the heart and clicked "send to back". Then I deleted the image of the state with the counties and was left with an outline of my state with a heart designating where I live.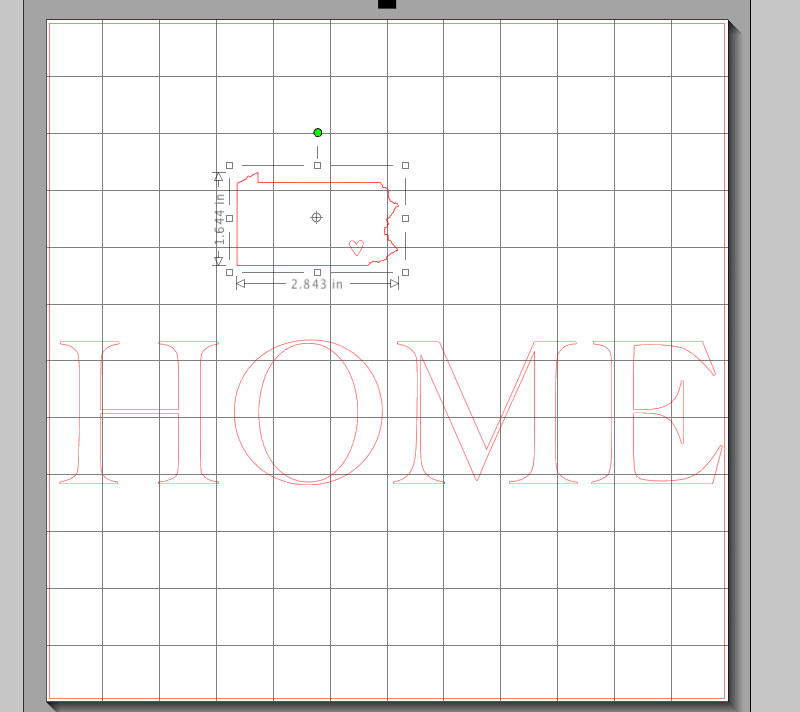 Next, I typed out the word "home" in all capital letters in a font that I liked. I scaled down the state shape to fit in the place of "O". Then it was time to cut. Now here's where you have some choices. I chose to cut my shape out of stencil blanks. You could also use freezer paper, vinyl, or even card stock for a one-time use. I may be making more of these as gifts, so that's why I used stencil blanks. They can be used many, many times.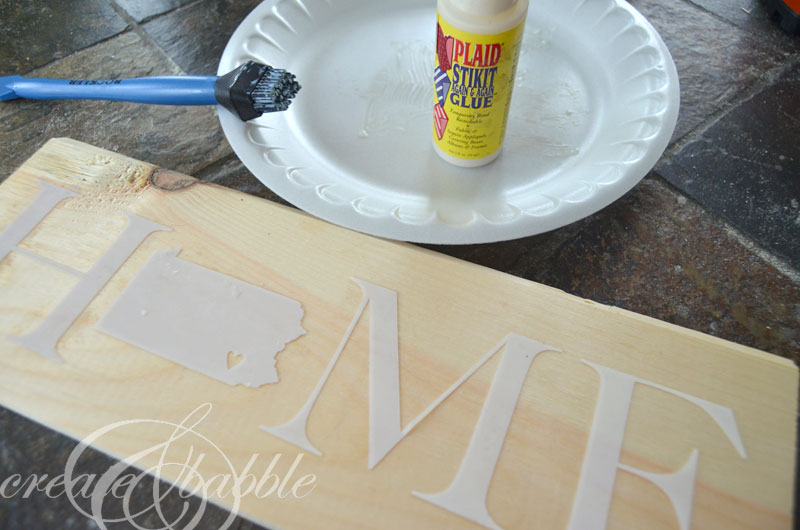 Because I can be a lazy crafter, I only wanted to paint my sign once. That meant that the letters and state would be the plain wood showing through black paint. In order to do this, I applied repositionable adhesive to the back of the letters and state and painted over the whole board.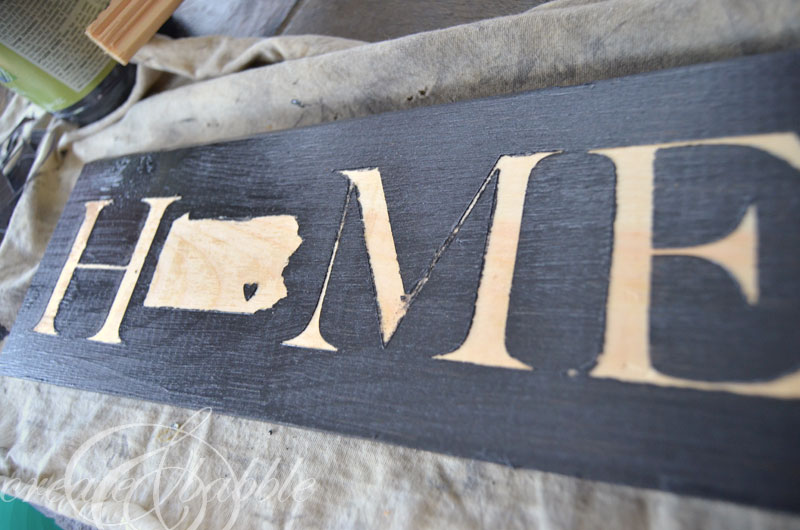 Here's what it looks like after the shapes are removed. Not too pretty, huh? But after some sanding and distressing . . . .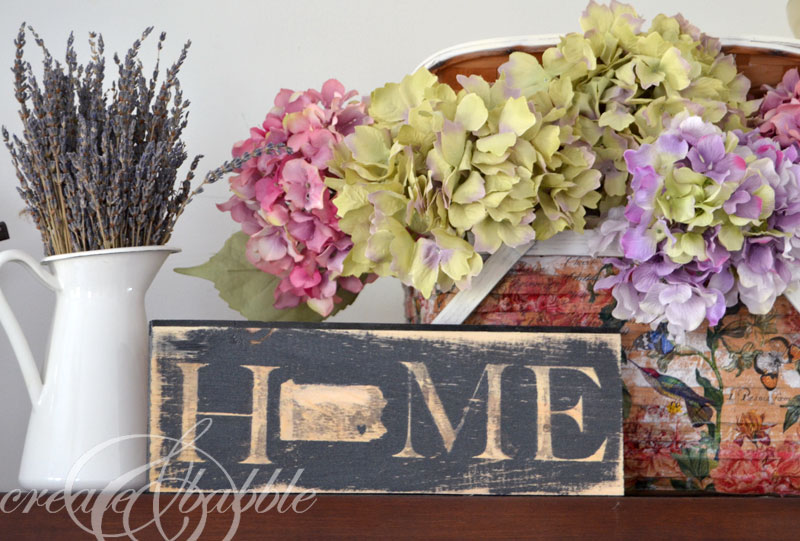 . . . it looks much better!
What I like about making these home state signs yourself is that you can make them any size, color, and shape that you want! Distress or not distressed. Chalk paint, lacquer paint, spray paint – the choices are limitless. These would also make great gifts! And they take very little time to make and if you have scrap wood laying around, they cost practically nothing to make especially if you have lots of paint in your craft closet! Speaking of paint, did you see the paint storage solution that I made? You can make one, too. Check it out here!
I went digging through the archives here at Create & Babble and found seven more ways I've used my Silhouette to help me with home decor projects: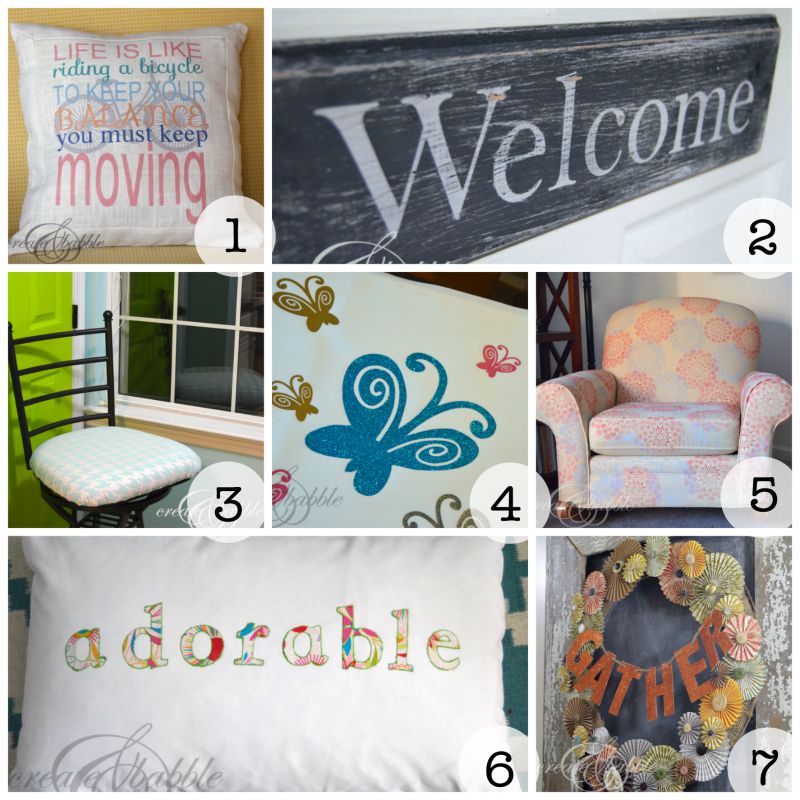 Subway Art Pillow
Distressed Welcome Sign
How to stencil fabric
Baby Nursery wall art
Chair Makeover (my favorite!)
Appliqued Pillow
Fall Wreath
And here's even more ideas!
My Silhouette Challenge friends and I are all sharing projects on our blogs today, so browse through the projects below for a lots more Silhouette Home Decor inspiration!

1. Whatcha Workin' On? // 2. Two Purple Couches // 3. Made in a Day // 4. Ginger Snap Crafts // 5. Architecture of a Mom // 6. Simply Kelly Designs // 7. Crafty Bonds // 8. Practically Functional // 9. DailyDwelling // 10. DIY Just Cuz {Sam} // 11. unOriginal Mom // 12. Decor Adventures // 13. Creative Ramblings // 14. My Paper Craze // 15. Where The Smiles Have Been // 16. Get Silvered // 17. DIYJustCuz {Brittany} // 18. Weekend Craft // 19. Create & Babble
I link to these great parties:
Monday Funday / Inspire Me Monday / Inspiration Monday  / Project Inspired  / Something to Talk About / Creative Spark / Tweak It Tuesday / The Scoop / Tutorials & Tips / Hit Me With Your Best Shot/ One Project at a Time / Show & Share / Whimsy Wednesday /  Wow Us Wednesdays / This Is How We Roll / Weekend Retreat / Creativity Unleashed / The Creative Circle / Freedom Fridays / Feathered Nest Friday / Link Party Palooza / Foodie Friends Friday / The Party Bunch / Furniture Feature Friday / Party Junk / Think Pink Sunday / Finding The Pretty & Delicious / Making Monday  /  That DIY Party /