I have partnered with Crafter's Companion and the Gemini Die Cutting Machine for today's post. All opinions are my own.
Most of you know that I love paper crafting. It's my first crafting love – it all started with scrapbooking! So when Crafter's Companion reached out to me and asked if I was interested in trying out their Gemini Die Cutting and Embossing Machine, I agreed. We all know that I'm a fan of both major brands of electronic cutting machines so I was curious as to how I would like using the Gemini. The Gemini is capable of many things, but for my maiden voyage using this machine, I decided to work with paper and I'm going to show you How to Make a Paper Flower Wreath for Fall with the Germini Die Cutting Machine.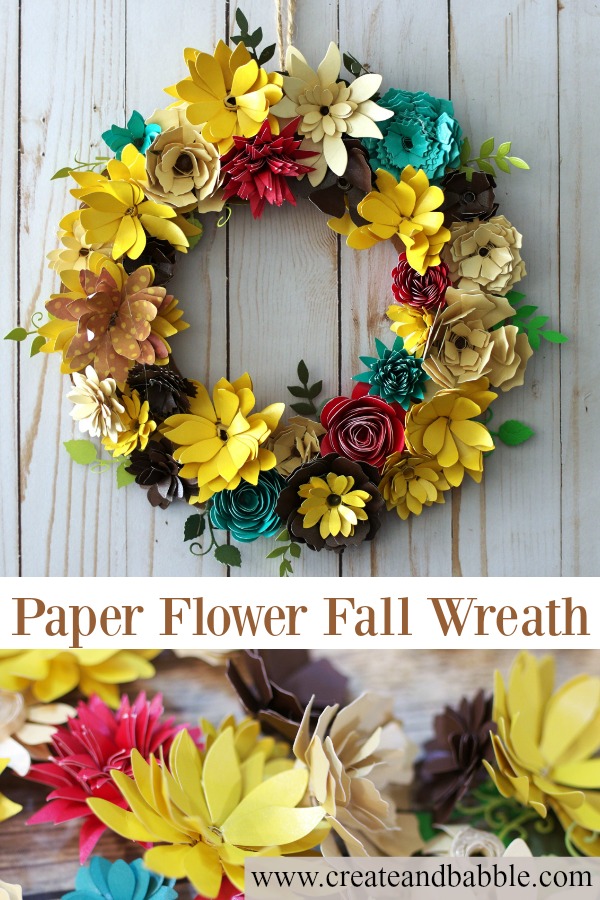 Do you follow Create & Babble on Facebook? If so, then you may have seen my "live" video of the unboxing of this machine and the box full of Crafter's Companion goodies!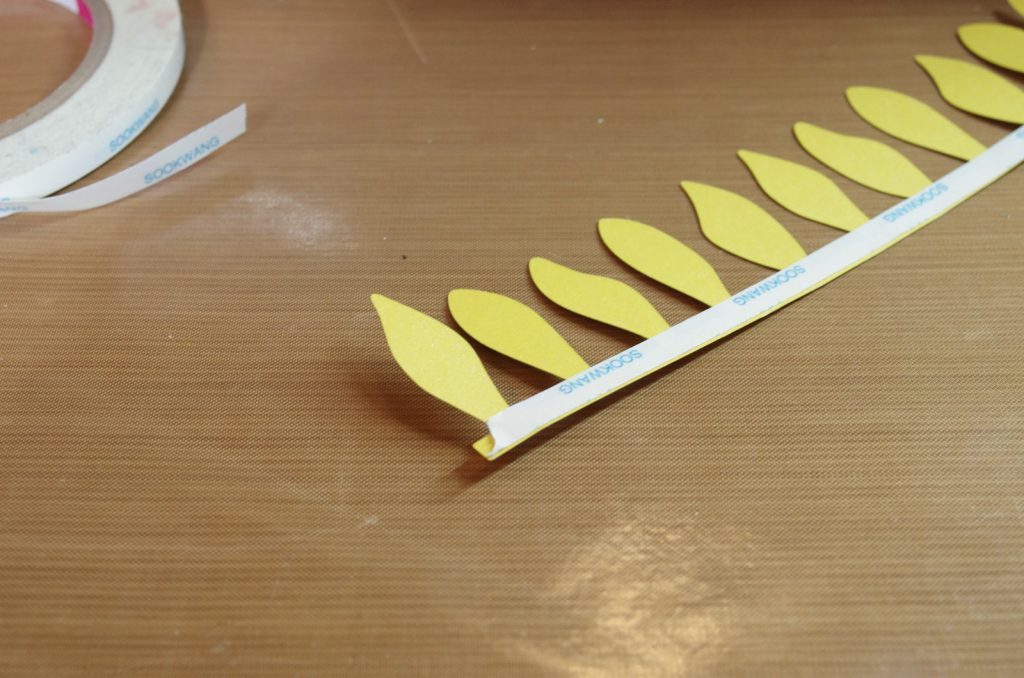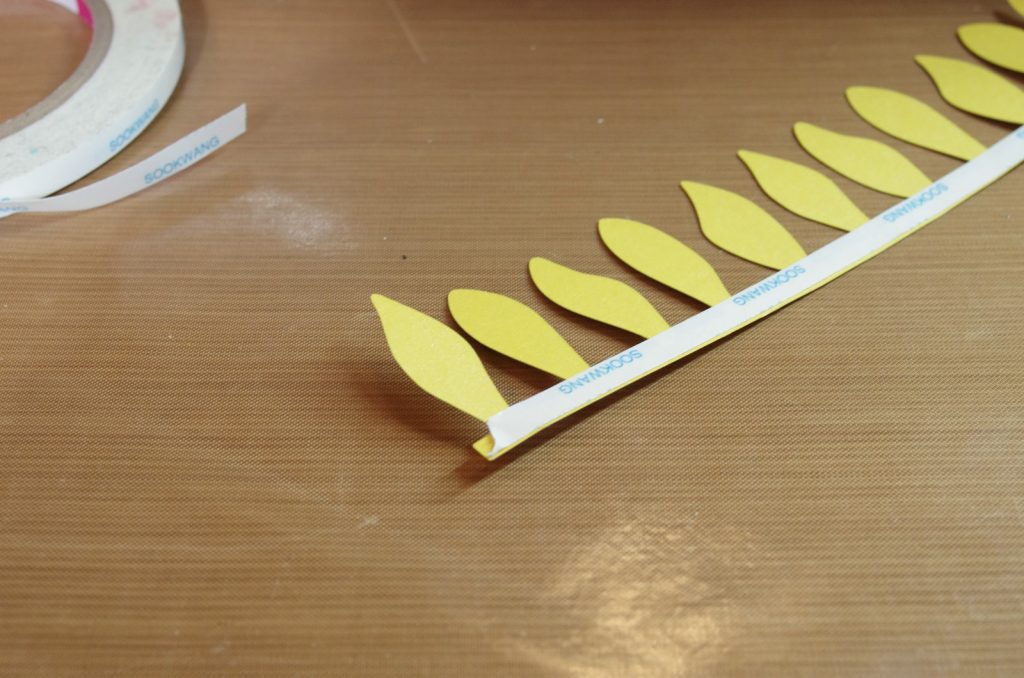 To make a Paper Flower Wreath for Fall you will need the following tools and supplies:
I used:
Glue Gun and glue sticks
wreath form (I cut a circle out of cardboard)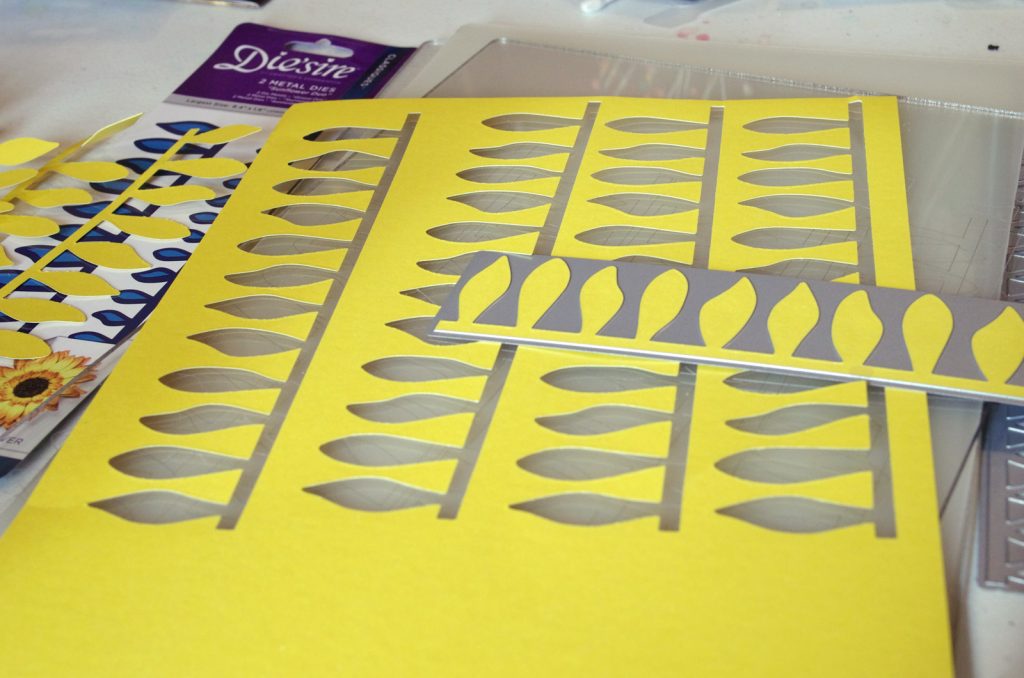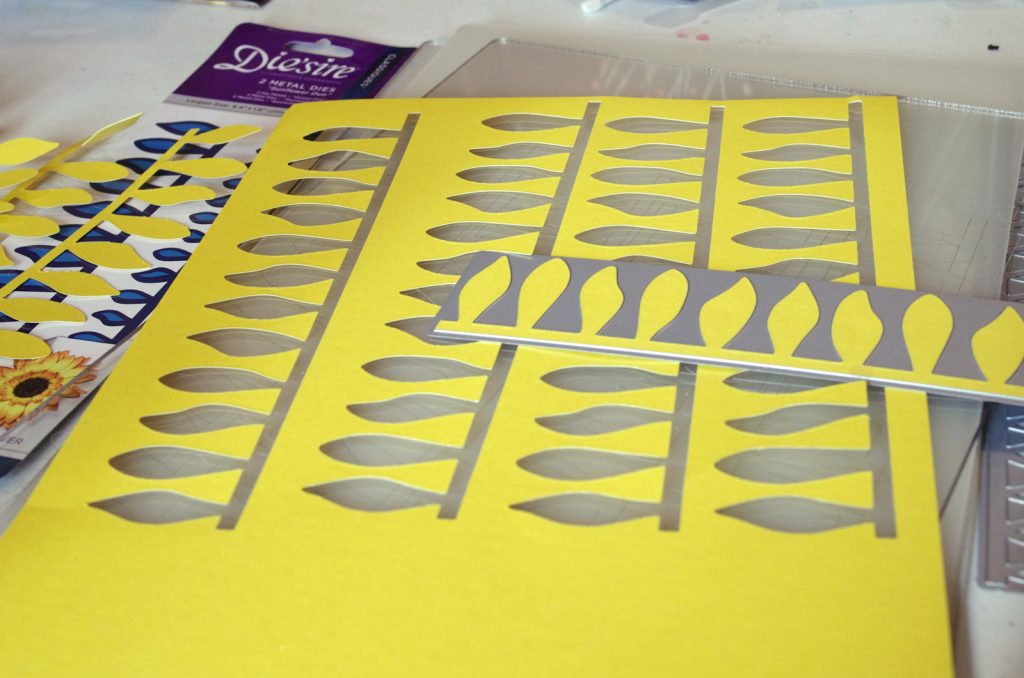 I cut out several flowers in yellow, red, brown, tan, and a pretty aqua color. I also cut out leaves in two different shades of green.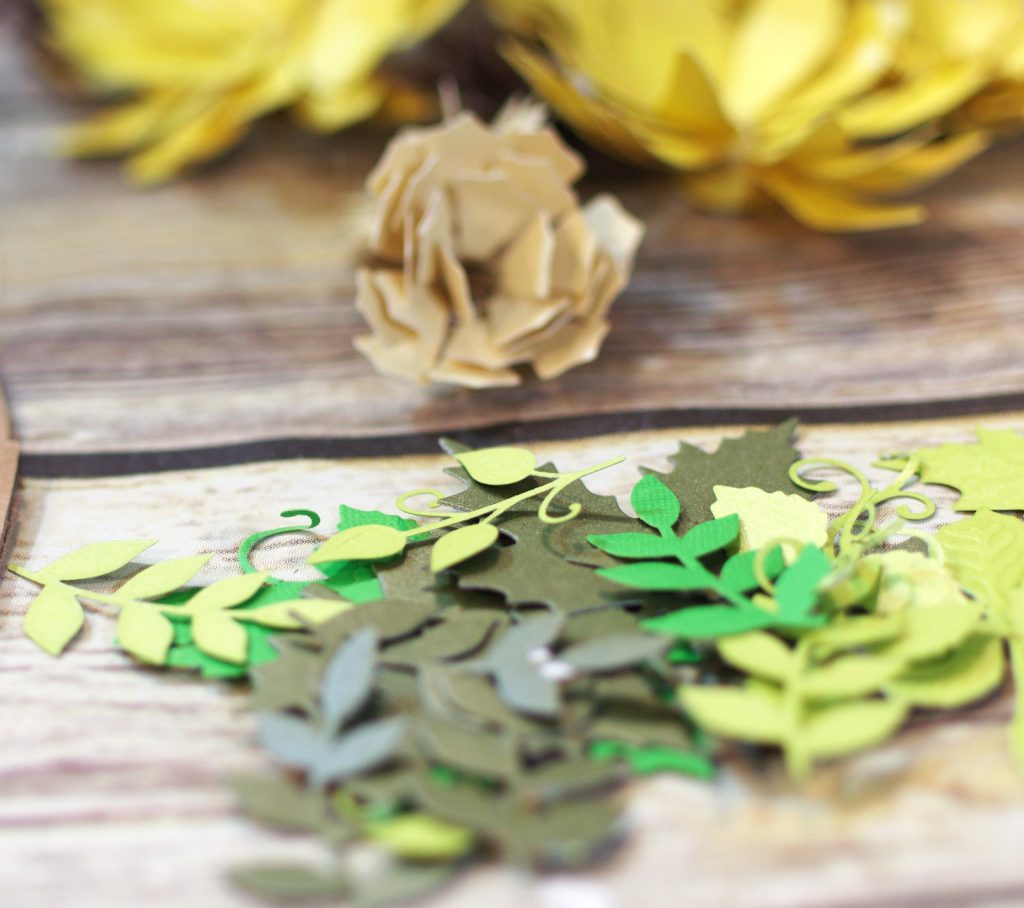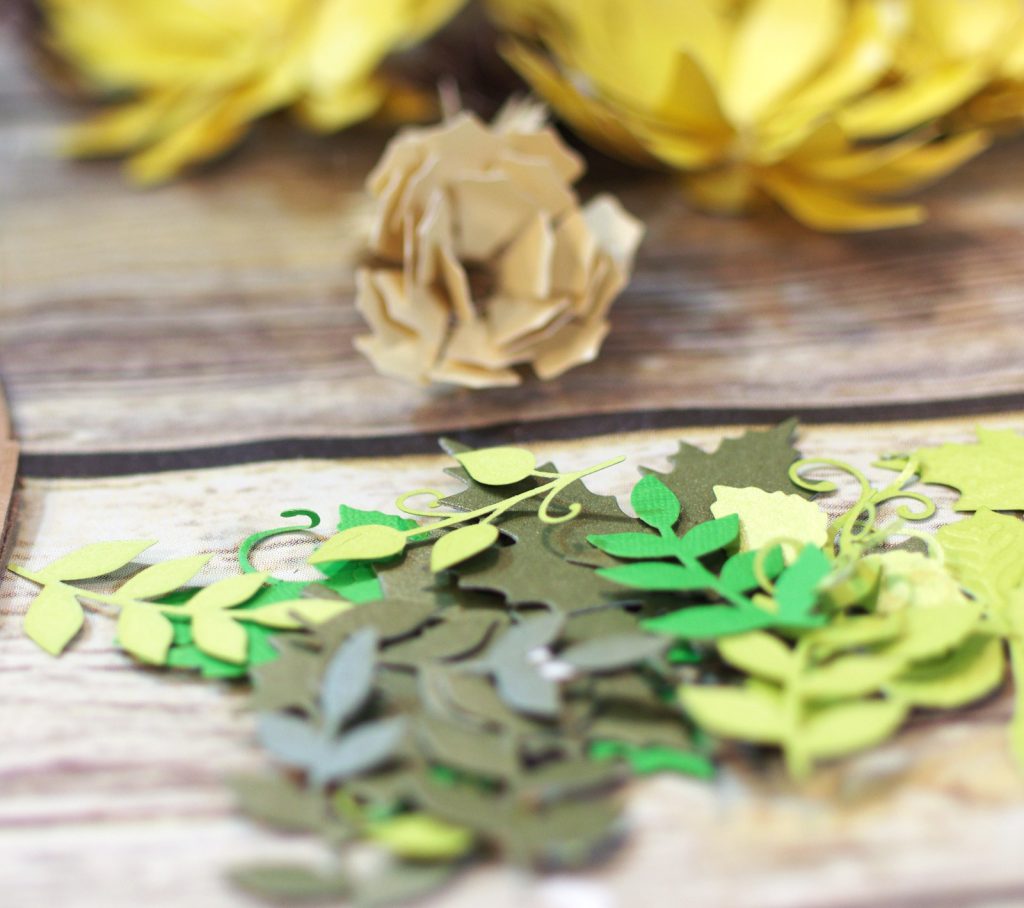 This was my first time using this machine and it took me a few tries to find the right combination of plates and shims. But I finally got it figured out and the cutting went fast and smoothly. It's important to remember to flip and rotate the plates to keep them in good shape. Otherwise, the plates will warp and this will shorten their life. Crafter's Companion has a YouTube Channel with several helpful educational videos.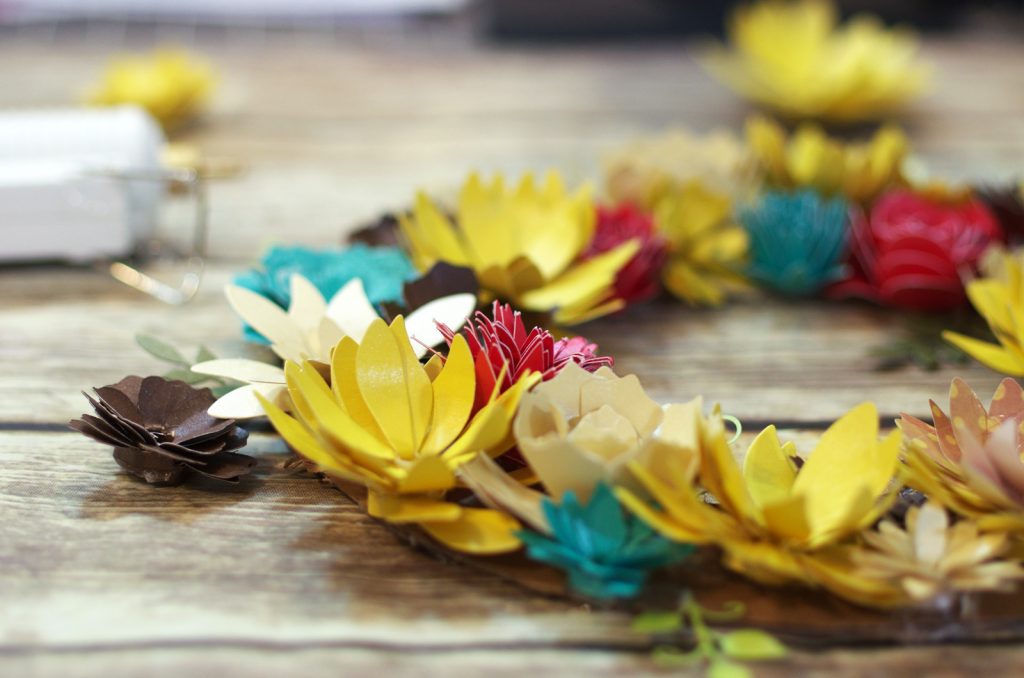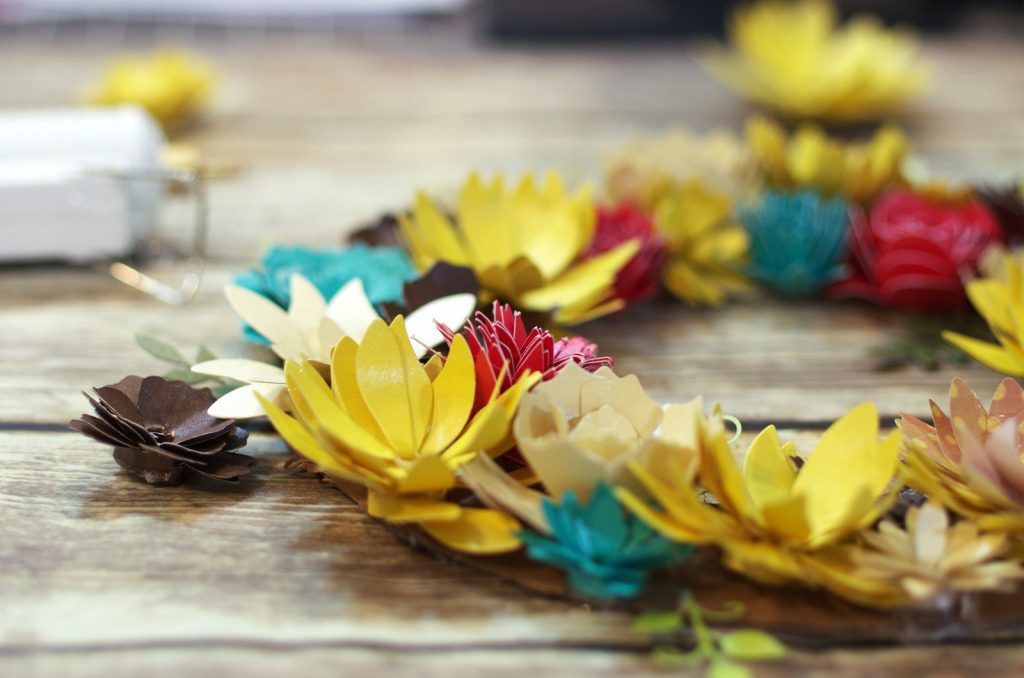 To make the flowers, you simply roll them and bend back the petals. I used Skor Tape to assemble some of the flowers and hot glue to assemble the others to see which I preferred. Using the glue gun was easier and faster.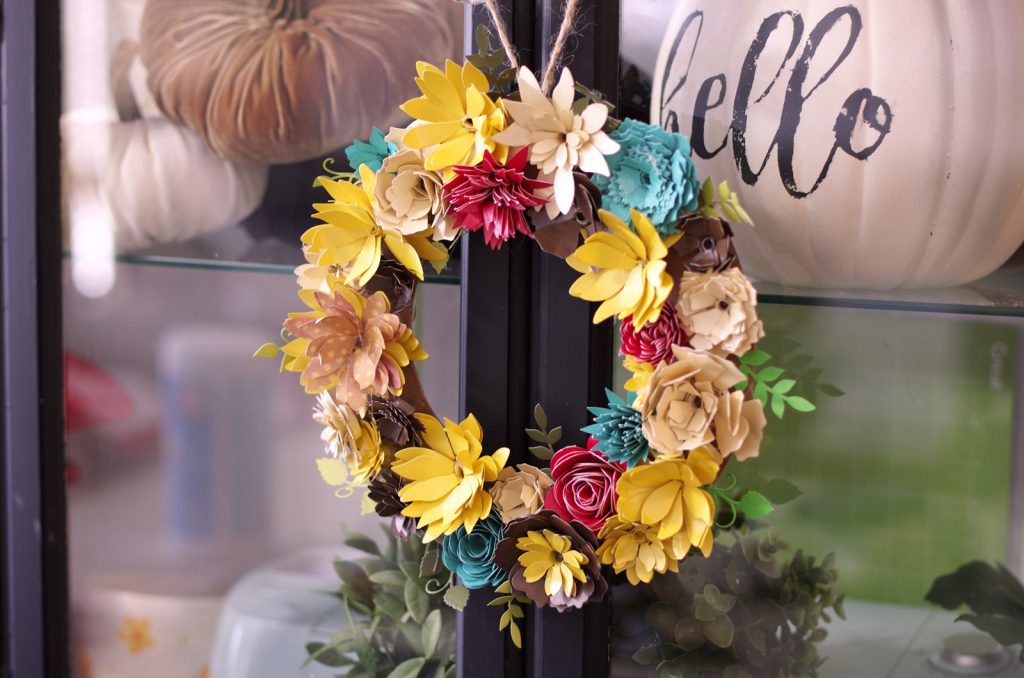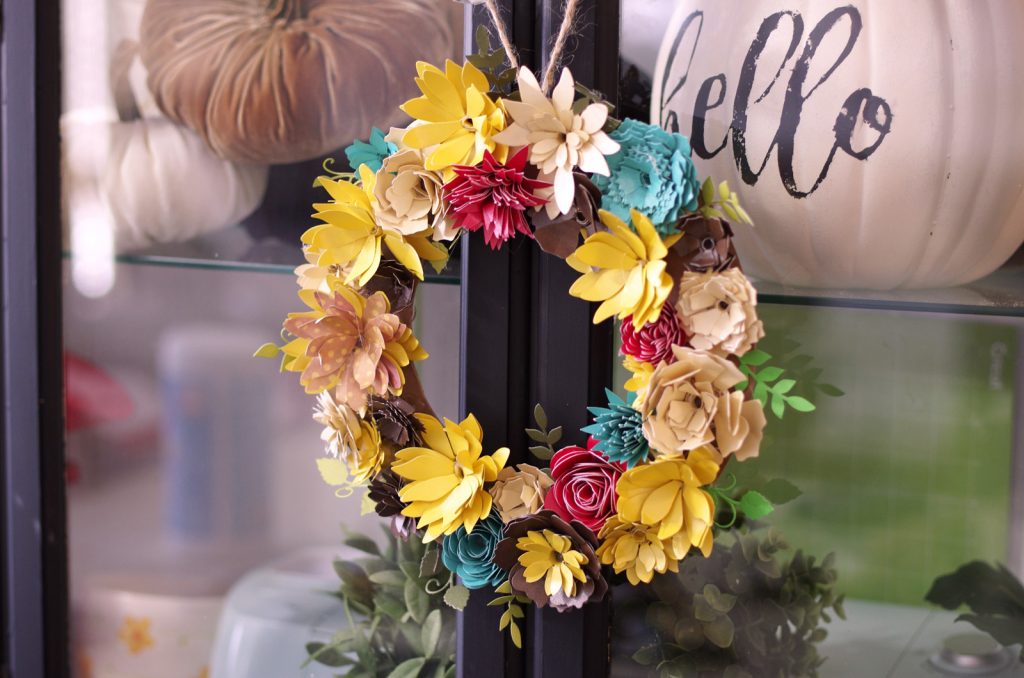 I found the perfect place to hang my pretty paper wreath: on the doorknobs of my freshly painted hutch.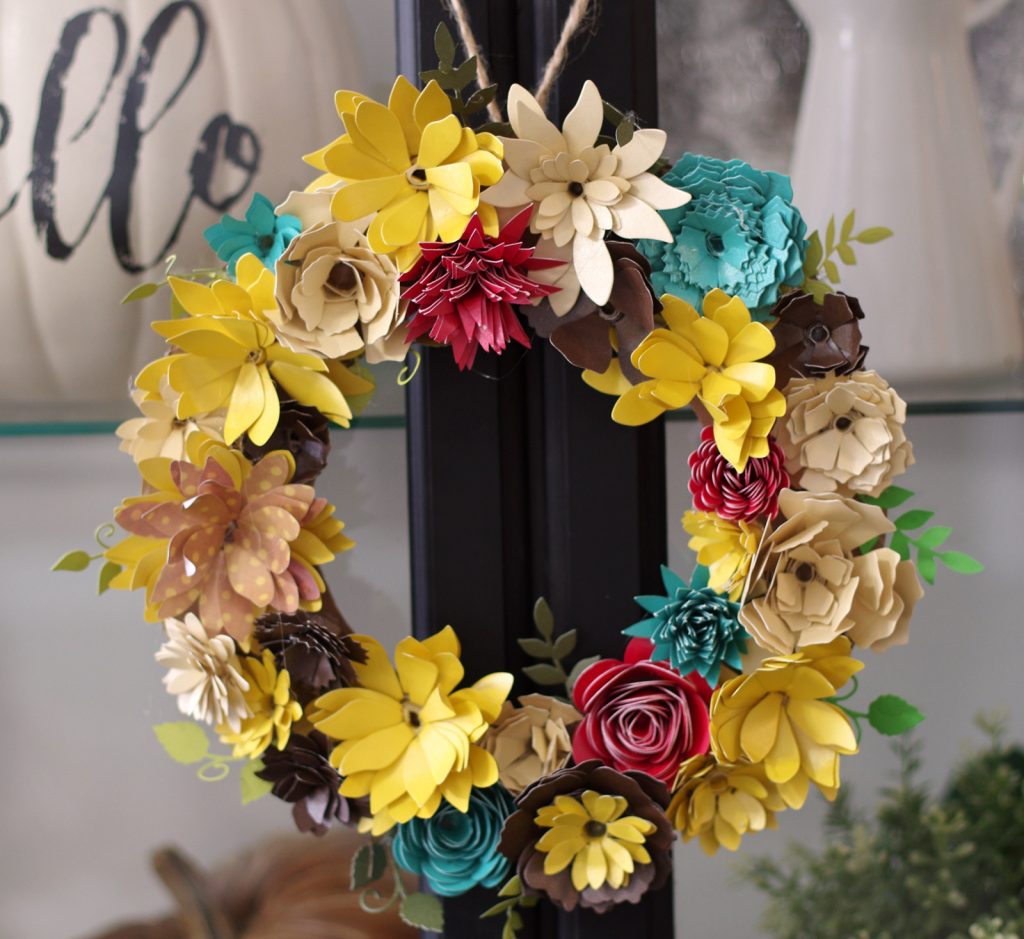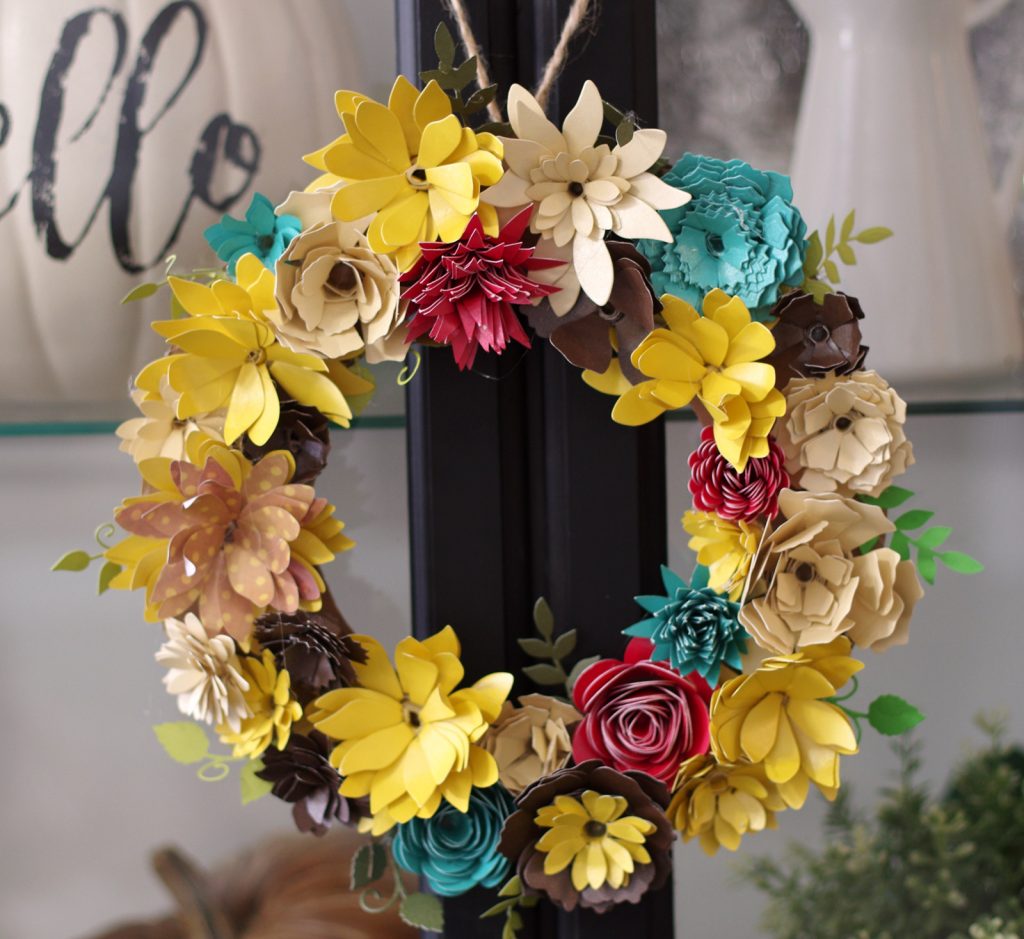 I love how it turned out and love how the colors look together. I usually struggle with color combinations so I was happily surprised by my choices!
Here is what you need to know about the Gemini Die Cutting and Embossing Machine:
The Gemini is a die cutting and embossing machine that can be used for paper crafting, scrapbooking, home decor pieces, accessories, stationery, party decorations, and sewing and quilting projects.
The Gemini can be used to cut heavyweight cardstock, vinyl, foil, denim, and multiple layers of fabric.
The Gemini delivers higher pressure than many other die cutting machines, allowing for more precise cutting of elaborate designs.
The Gemini is compatible with most leading thin metal dies and embossing folders.
Crafter's Companion Social Platforms:
I can't wait to use this Gemini to make my Christmas Cards this year! Oh, and I definitely can't wait to cut fabric with it!