There has been a stack of canvases in my craft area just waiting for me to do something with them. I walk by them every single day and think "I need to do something with these". But what? Then it hit me! I could put two together and make a double-sided canvas and use it for two holidays!
I love double-sided or reversible decor pieces. Like this dual holiday pillow and this framed farmhouse style sign. Not only are they pretty AND functional; they take up less storage room when not in use and that is huge if you're downsizing or dialing back on "all the stuff" like me.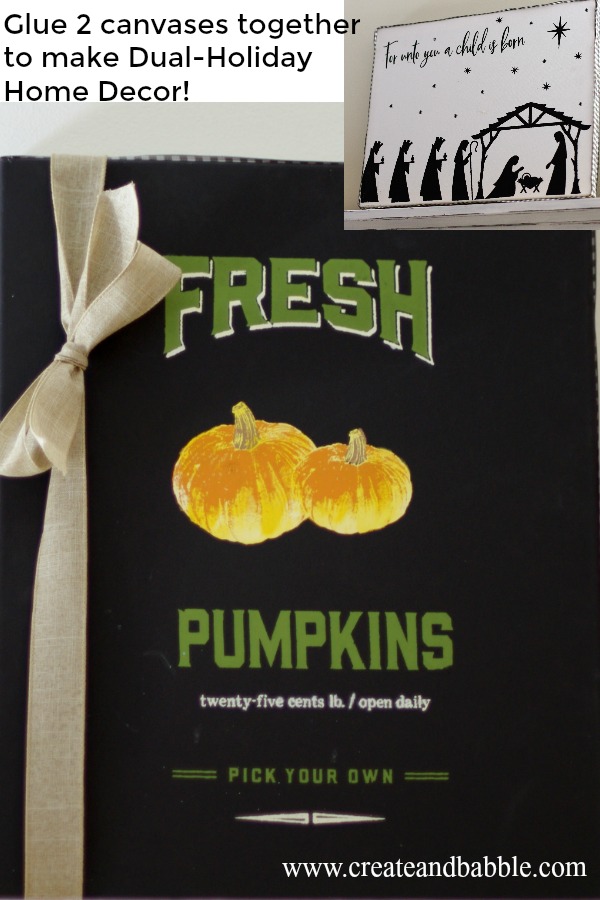 How to Make a Doubled-Sided Canvas
I started out by Chalking a Fall design on one of the canvases. I've used the Fresh Pumpkins transfer before on a white background and loved how it turned out. But this time I wanted a black background. I am thrilled with how it looks.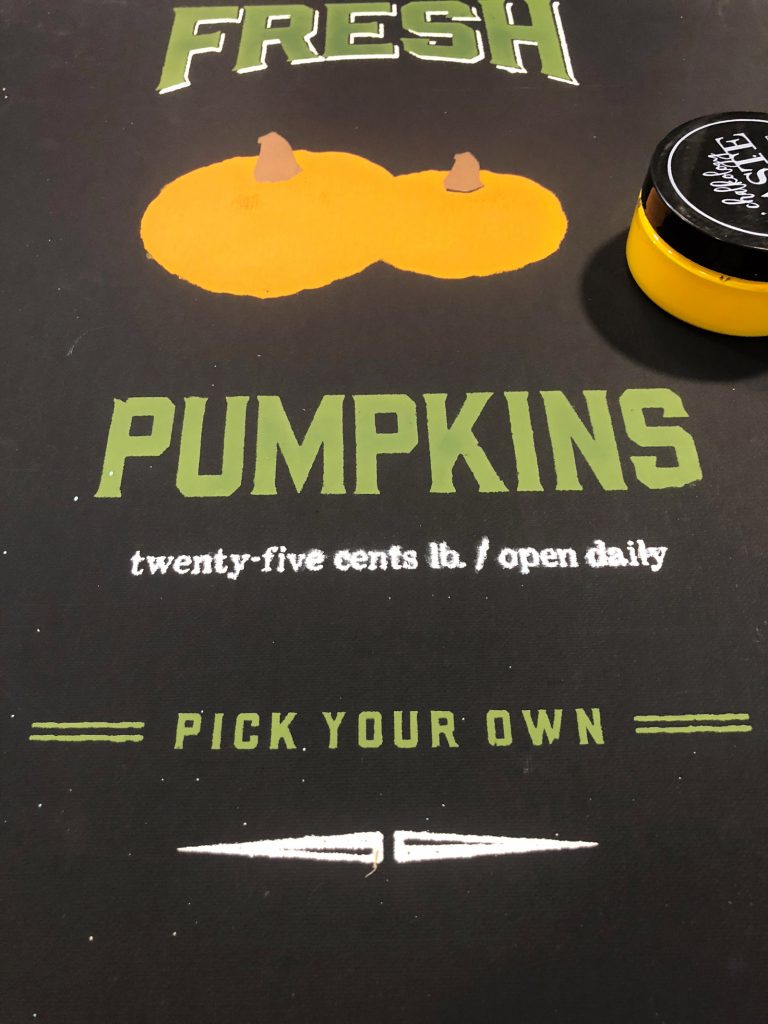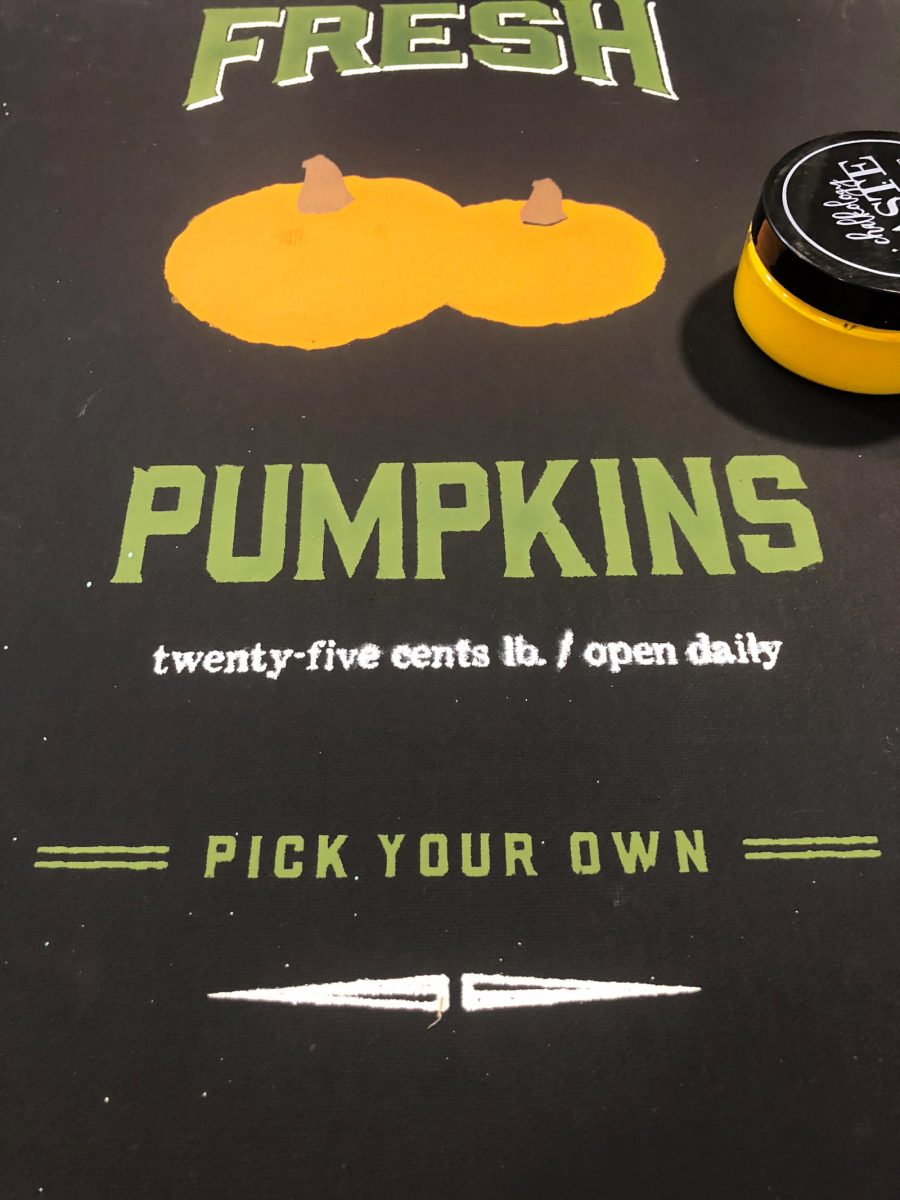 The design details on this transfer are unbelievable.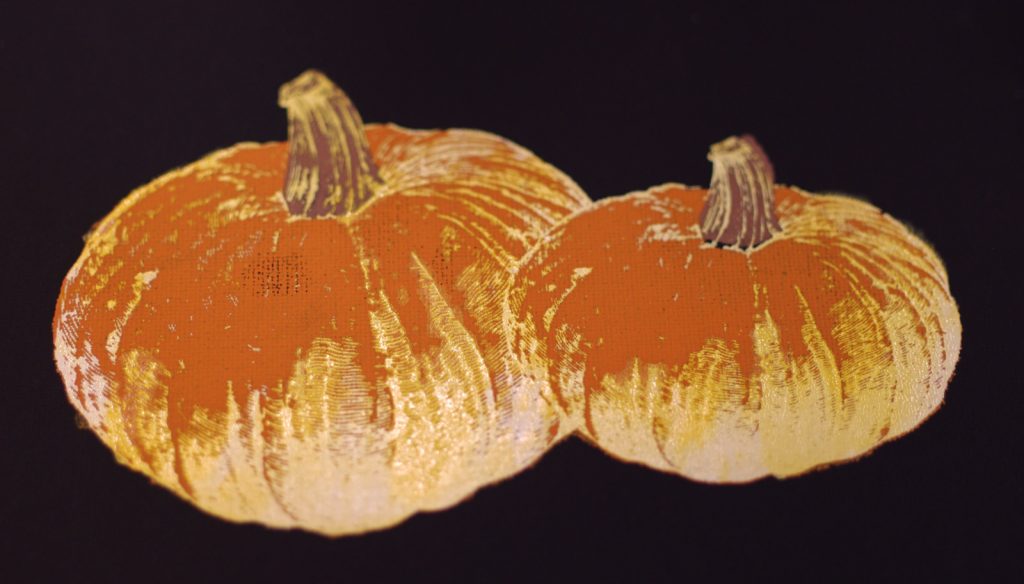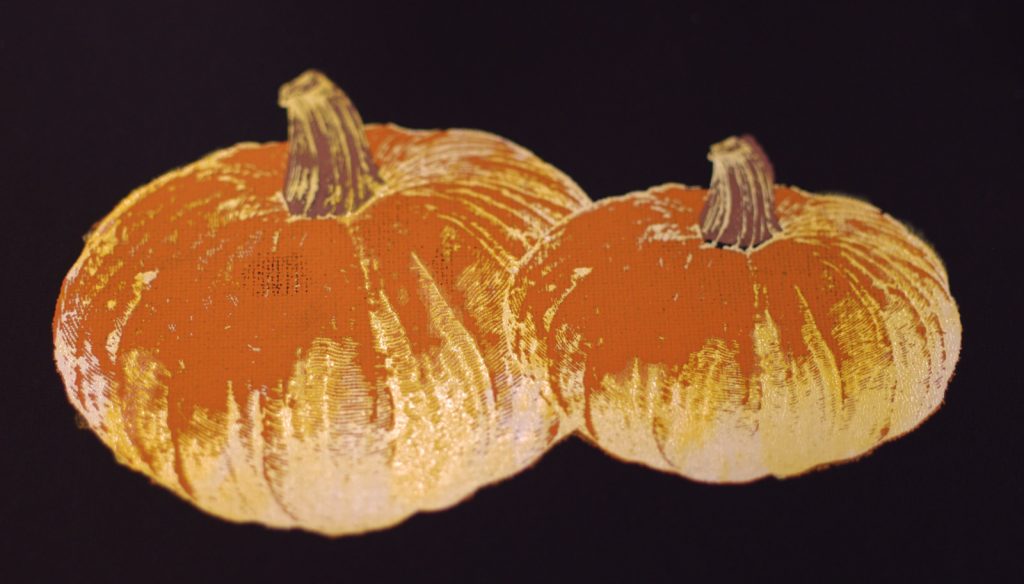 You could never get this kind of detail with a regular stencil. I used three colors on these pumpkins: Bumble Bee, Orange Peel, and Fawn.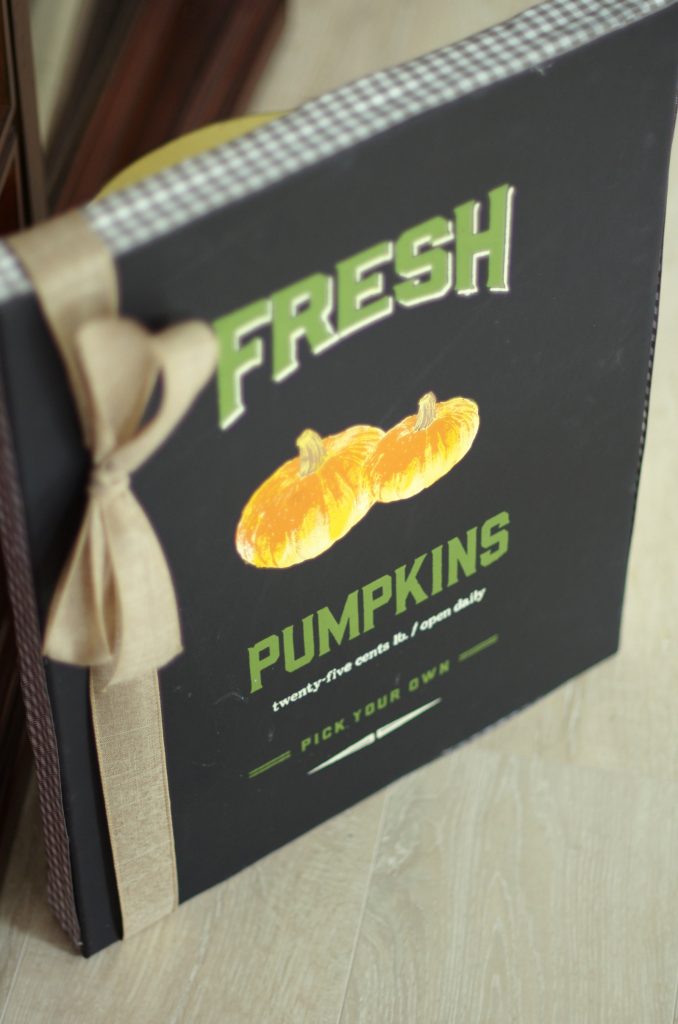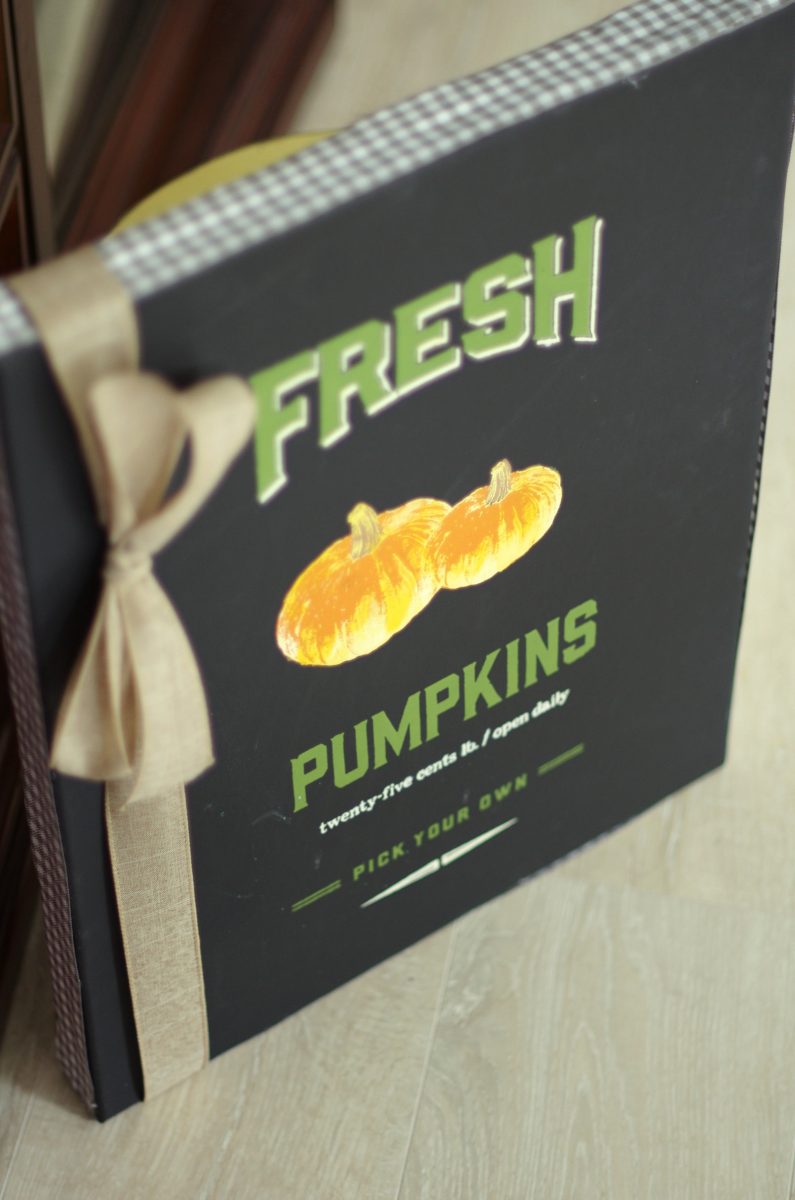 I chose to use the "A Child is Born" transfer for the Christmas side of the canvas. I used a white canvas for this side and only one Chalk Paste Color: Black. The color "Storm" Chalk Paste would also look very pretty against the white background.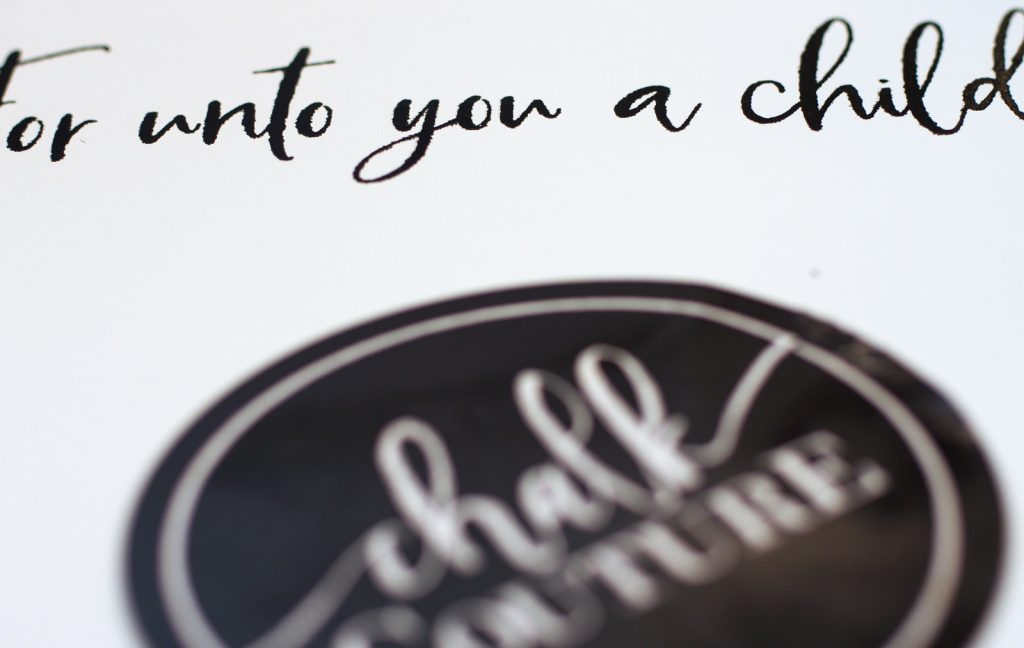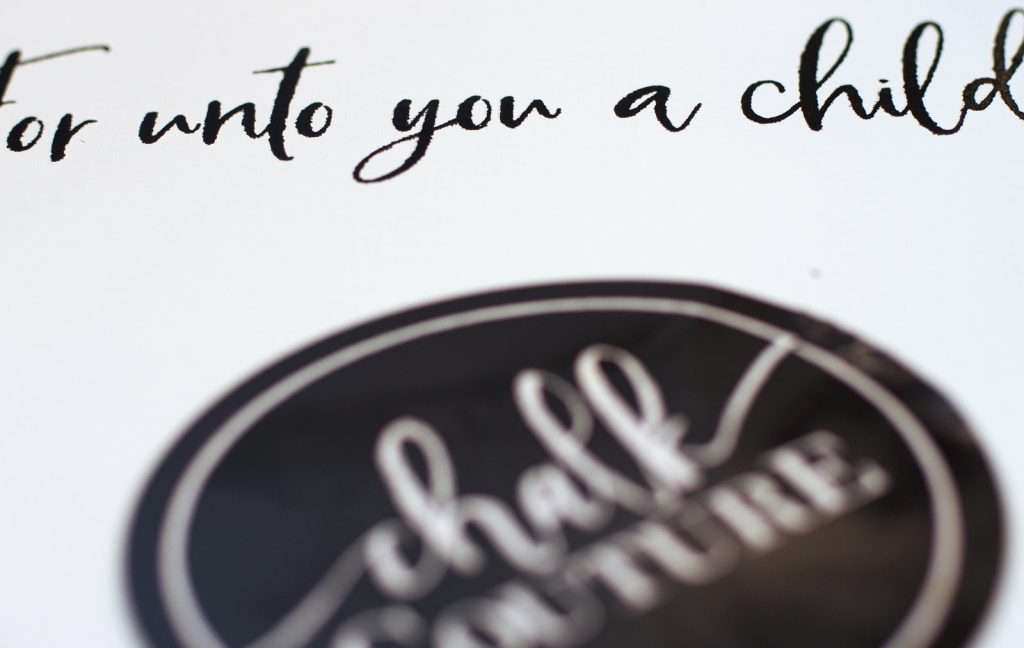 This is a much simpler design but also very beautiful.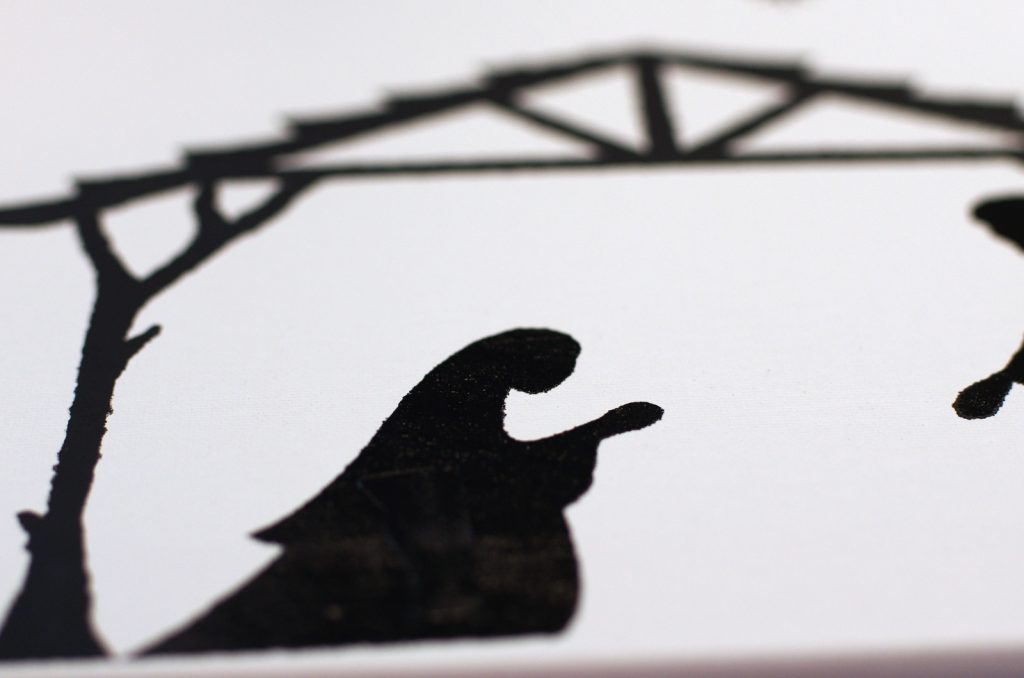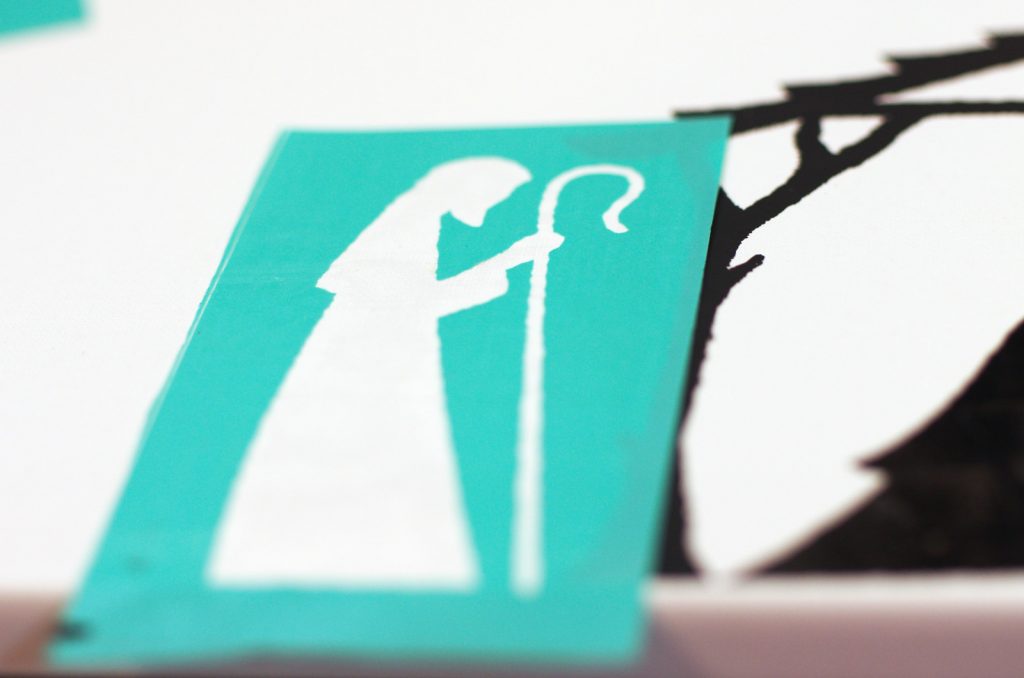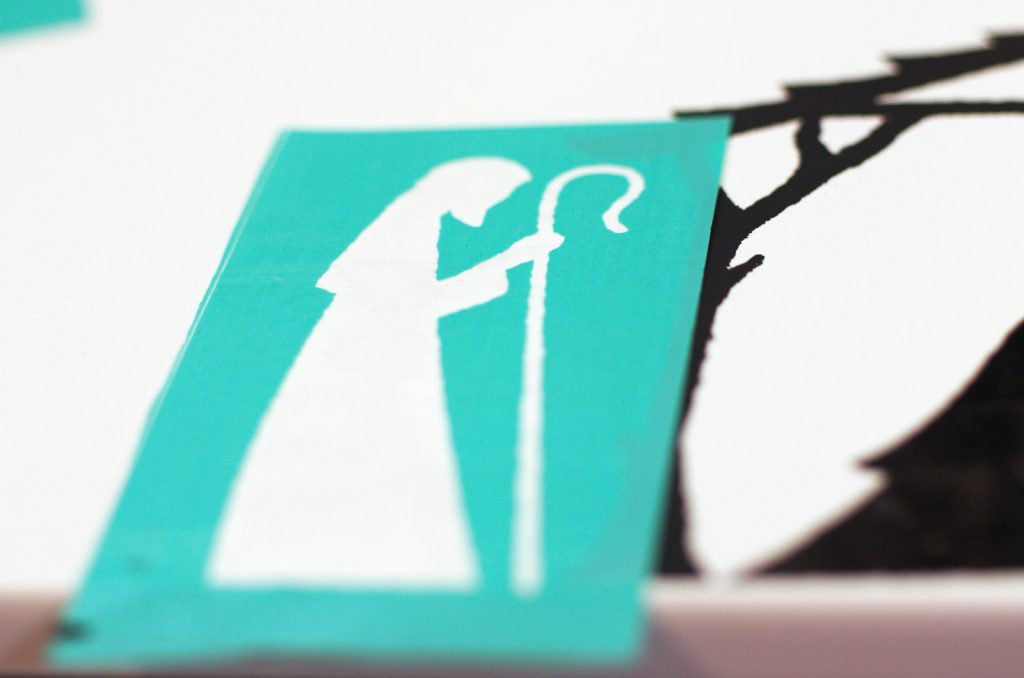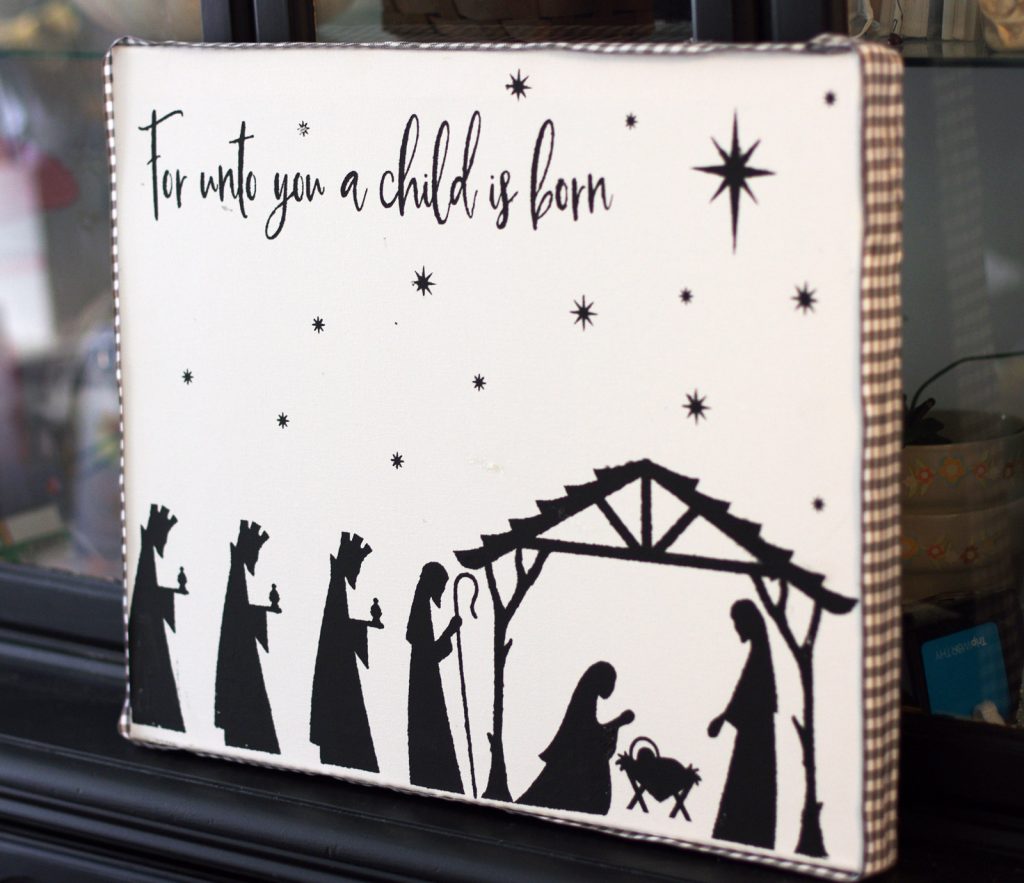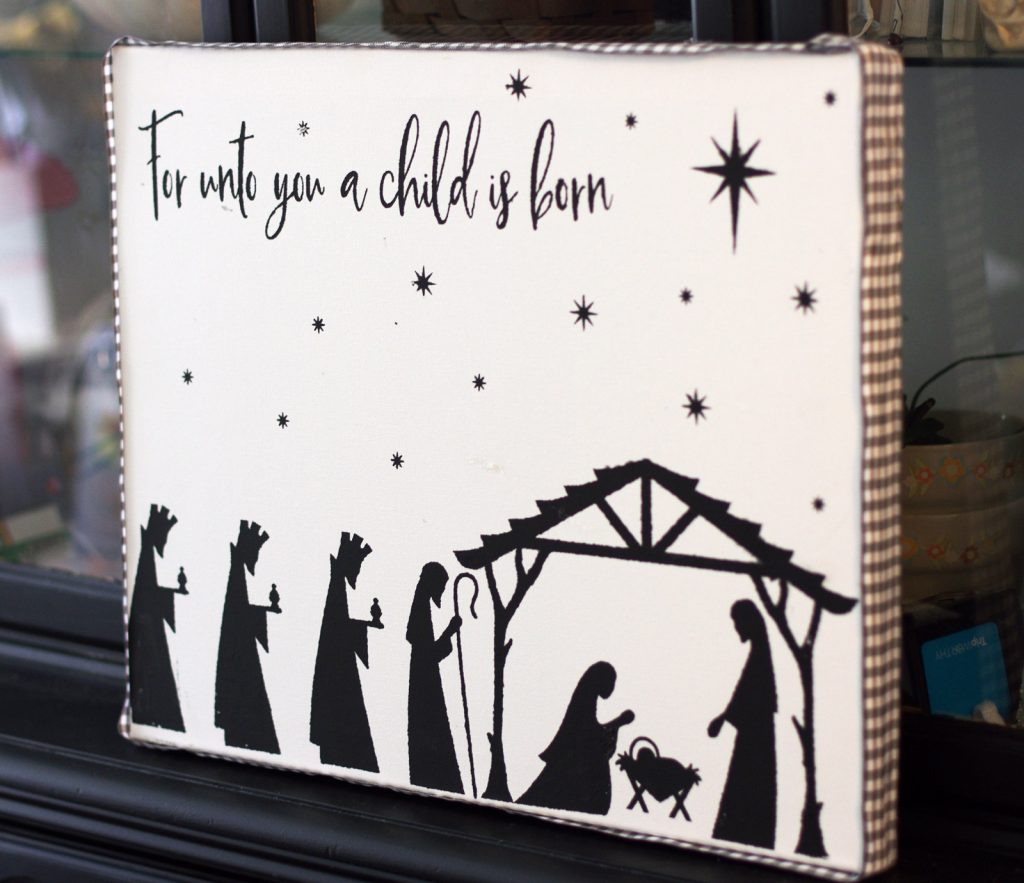 Once the designs were finished and dried, I hot glued the canvases together, back to back and then added a coordinating ribbon around the edge and secured it with more hot glue.
Yield: Double-Sided Canvas
How to Make a Double-Sided Canvas
Prep Time 30 minutes

Active Time 5 minutes

Total Time 35 minutes

Difficulty Easy

Estimated Cost $5-$10
Materials
Tools
Instructions
Decorate, paint, or Chalk your designs on the canvases. (I used Chalk Couture for mine) See this beginner's guide to Chalk Couture)
After canvases are dry, run a bead of hot glue around the edge of one canvas. Put the two canvases together and allow glue to dry
Hot glue coordinating ribbon around the seam where the canvases are joined to hide the seam.
I love how it turned out!