FolkArt® has a new paint out called Coastal Texture Paint. I recently won a whole box of these paints and I used them to make weather worn clay pots.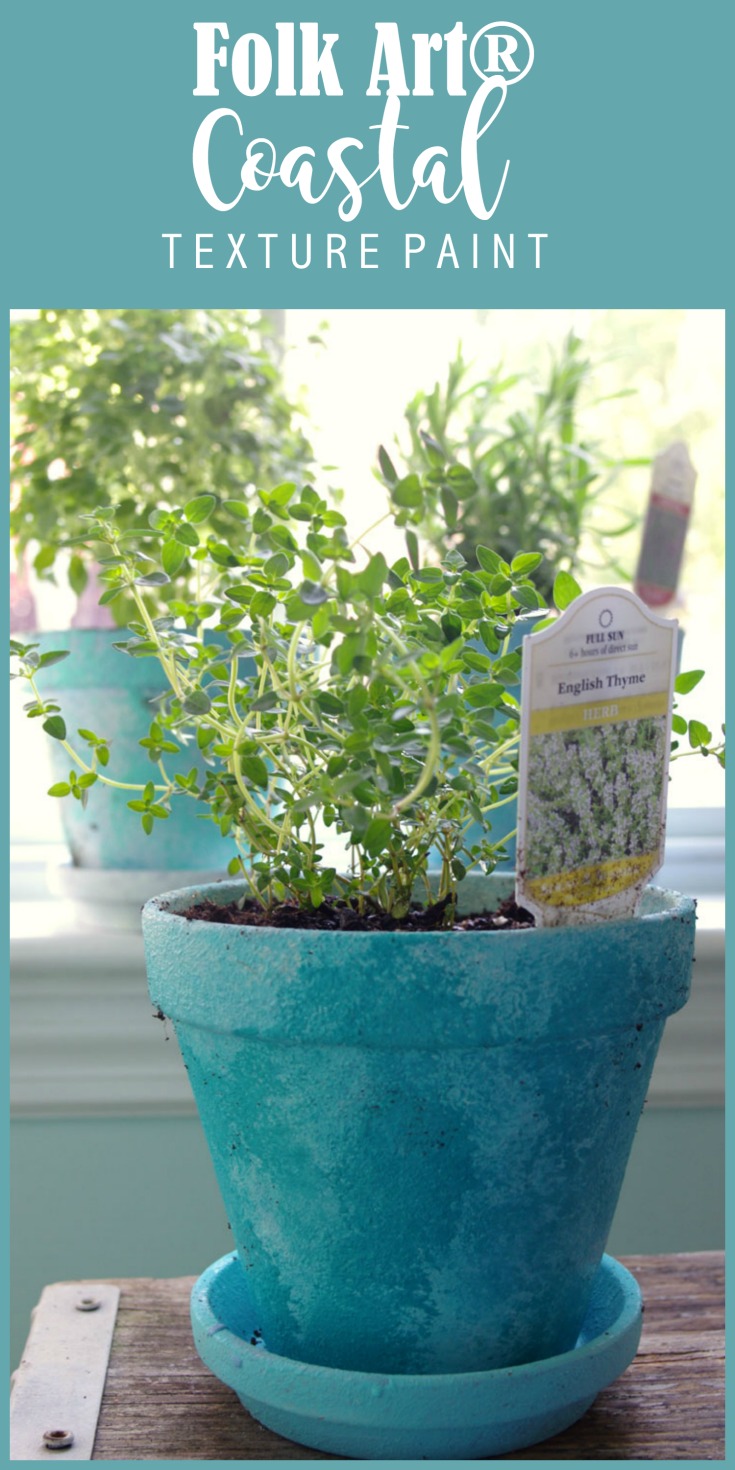 I had recently picked up a few herb plants at a local Amish farm that I planned on planting in some terra cotta clay pots. Then I remembered that I had this paint to try.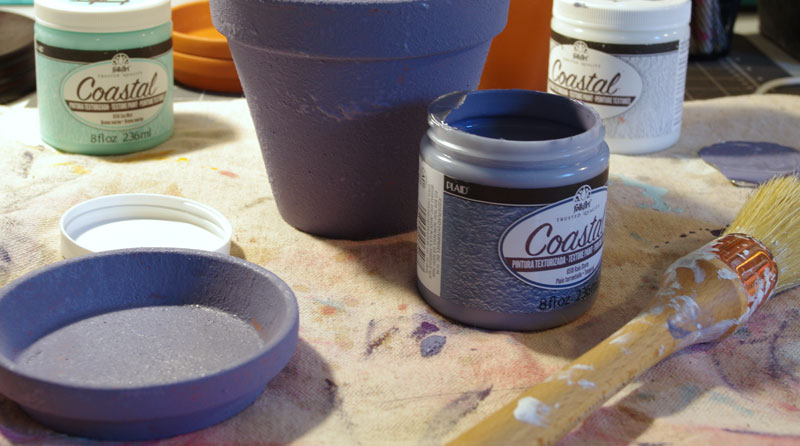 As it says on the paint container, this paint is suitable for indoor and outdoor use. FolkArt Coastal Texture Paint is a water-based, easy-to-use paint that creates an authentic "weathered by the sea" effect. It is a thick, paste-like paint that can be applied in one color or layered with multiple colors and then distressed to achieve a weathered effect. The paint comes in 8 oz. wide-mouth bottle and is available in ten colors. They sent me all ten of the colors and I can't even pick a favorite – I love them all!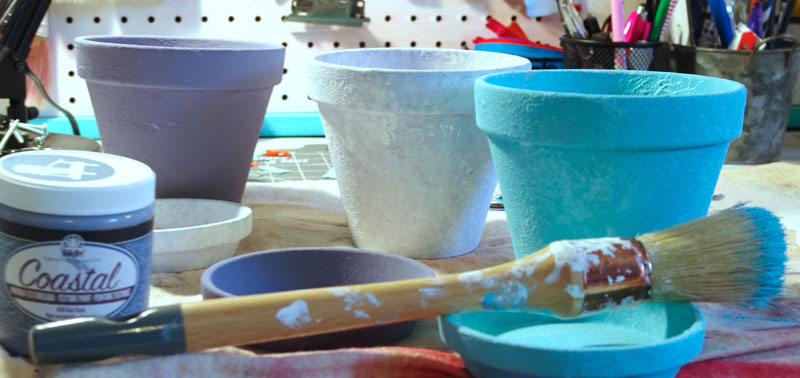 The paint is very, very thick. I just dipped the tip of my round brush into the paint and then pounced it onto the pots. Don't try to brush it on. The pouncing gives it that cool textured finish.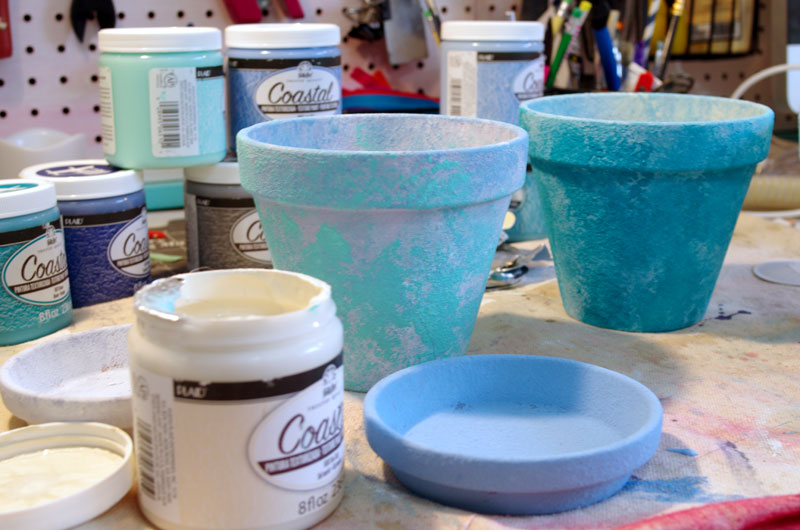 After applying one color to each pot I started experimenting by adding layers of different colors.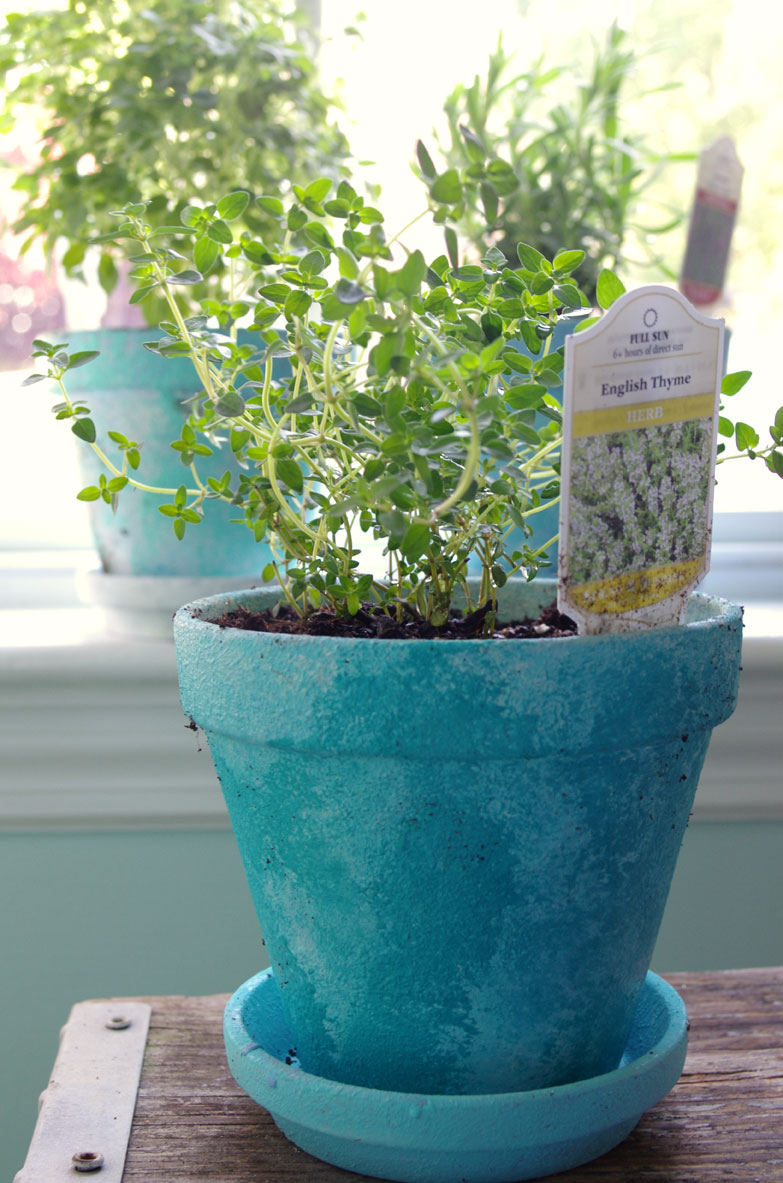 Aren't these colors pretty? I just love the texture and can't wait to play with them some more. But first I have to finish painting my clay pots and get those herbs planted.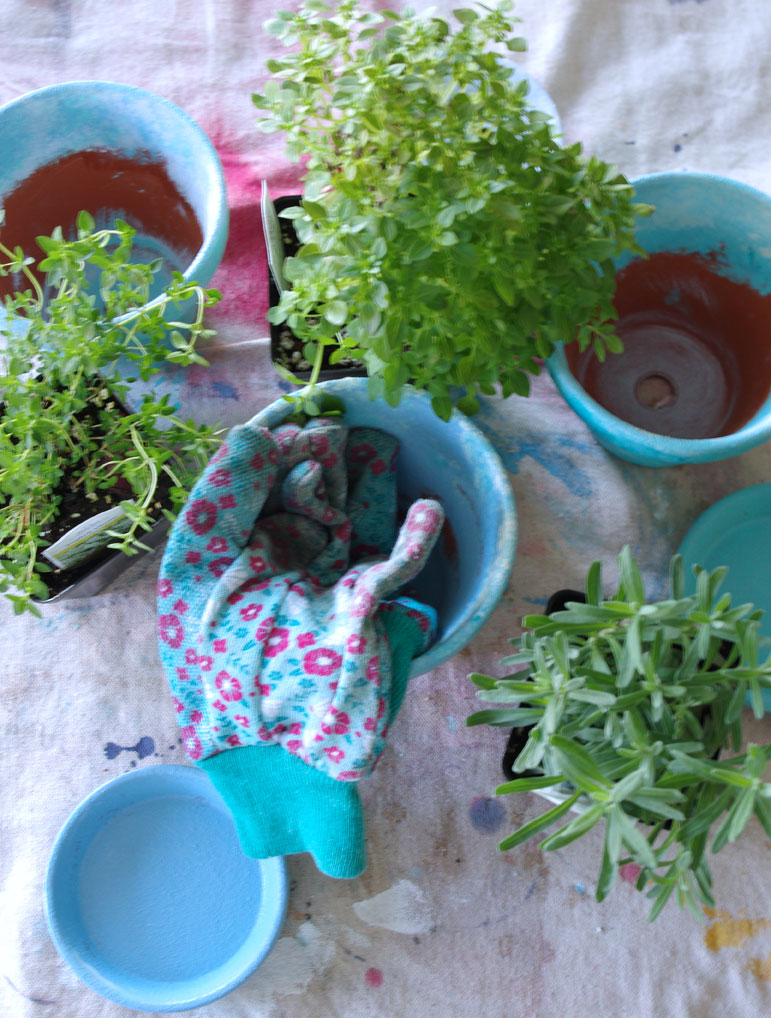 But my mind is already racing ahead, thinking of all the things that I can use this wonderful paint on. I just thought of something!
I retrieved a large wooden framed oval mirror from the dumpster a few weeks ago . . . hmmmm . . . a weathered framed mirror would look pretty awesome in my bedroom! I'll be sure to let you know how that turns out!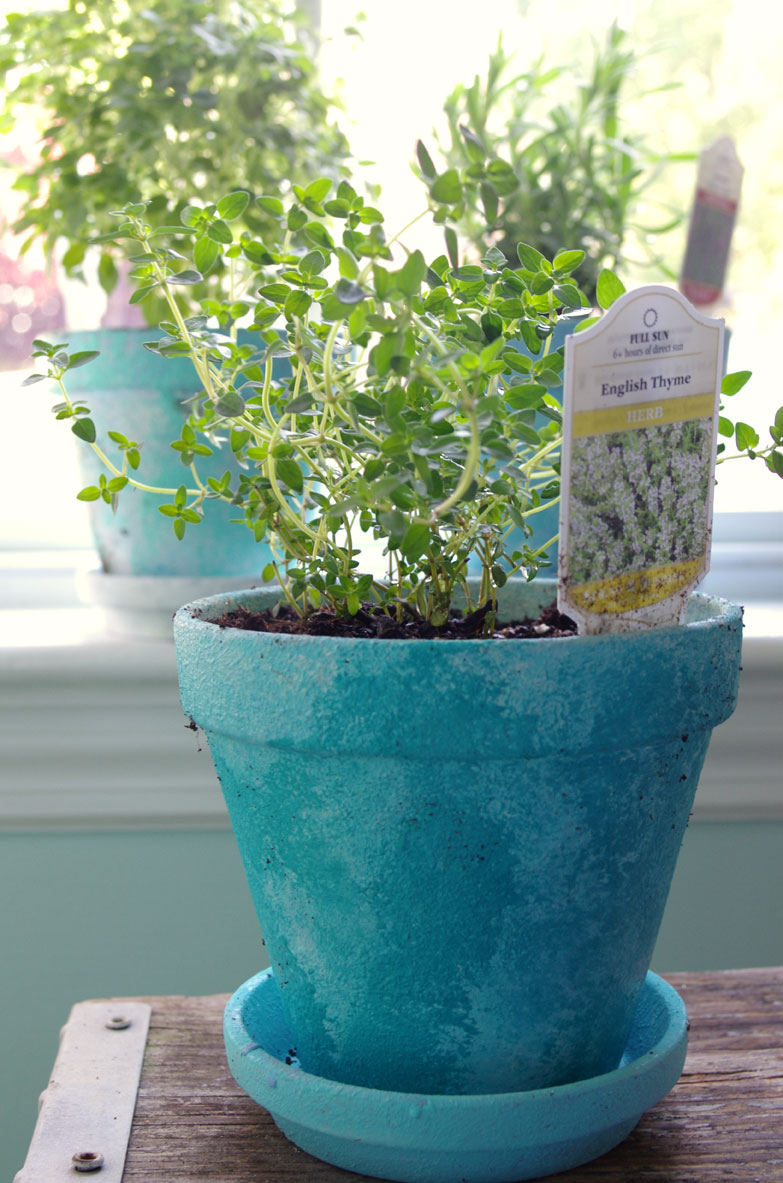 P.S. Don't let the word "coastal" scare you off. There is no coastal decor in my home but these pots blend right in with any decor style!
Tell me, what would you try these paints on?