Let me first say that I love flowers. All kinds of flowers. I don't even think I could pick a favorite flower. And let me also say that I love silk flowers. Of course I adore the real thing but let's be practical. Real flowers don't last.
And if you want to use flowers for home decorating, a real flower wreath is just not going to last, right? Let me tell you about my new silk flower wreath from Silk Plants Direct.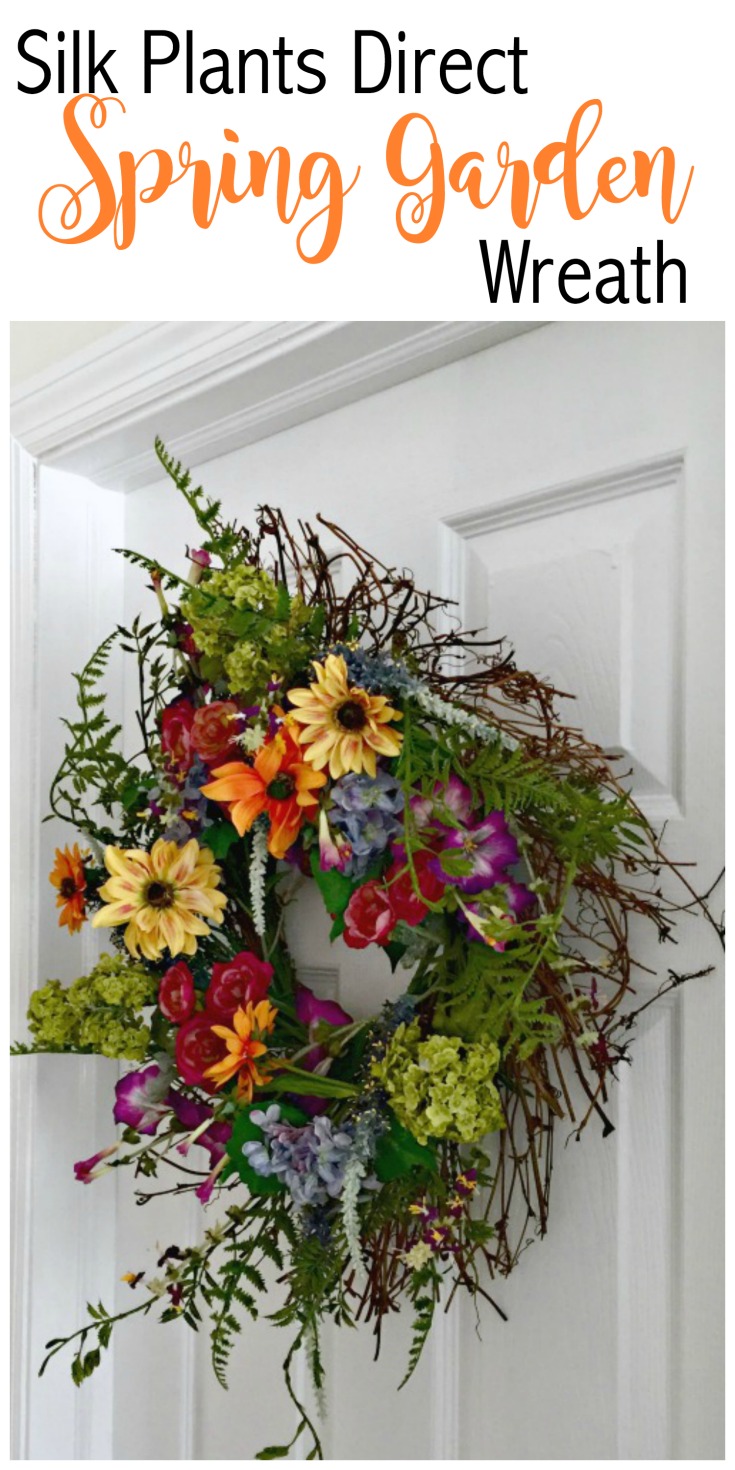 Look at this pretty wreath that I received from Silk Plants Direct. It's their Spring Garden Wreath and I just love it! Unfortunately it's out of stock right now but they sure do have a large selection of beautiful wreaths from which to choose. Click here to see for yourself!
I chose this wreath to go in my master bedroom. Since that room has a decidedly "farmhouse" look and feel to it, I thought this wreath would be perfect to hang on one of the doors.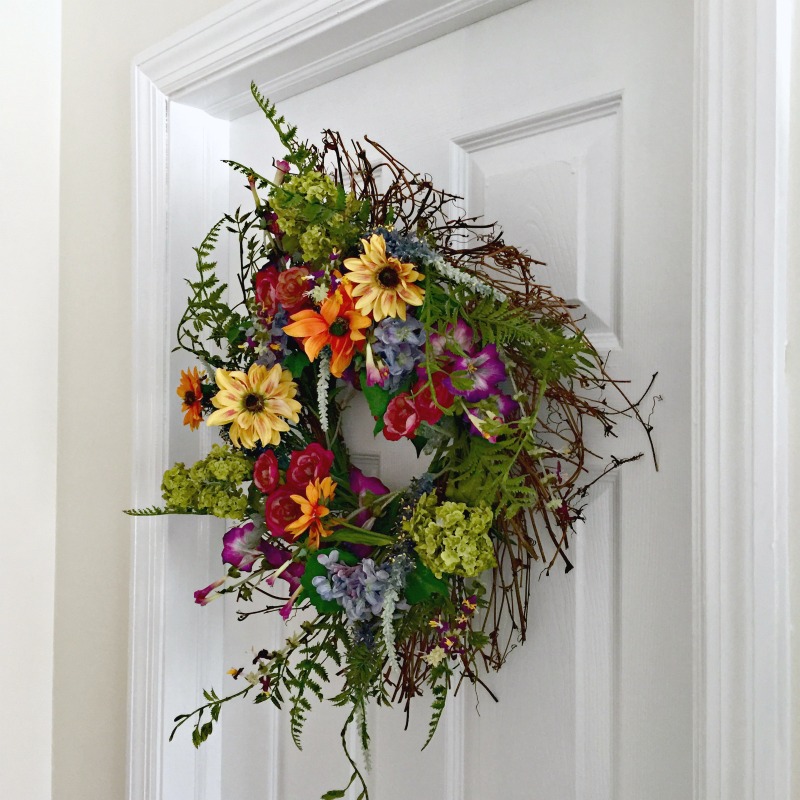 Although this wreath is called "Spring Garden", I plan on leaving it up all Summer, too. Maybe I'll change it out for the Fall . . . or maybe not!
Do you decorate with silk flowers? I'd love to hear how you incorporate silk flowers into your Spring/Summer decor.
Silk Plants Direct gave me this wreath in exchange for an honest review. I honestly love this wreath!
They are also currently offering Create & Babble readers a unique offer of 10% off your order by using code Blogger10.