When I shared my Spring/Easter Dining Room tablescape last month I promised to show you where I got those pretty pastel chargers. (This post contains affiliate links)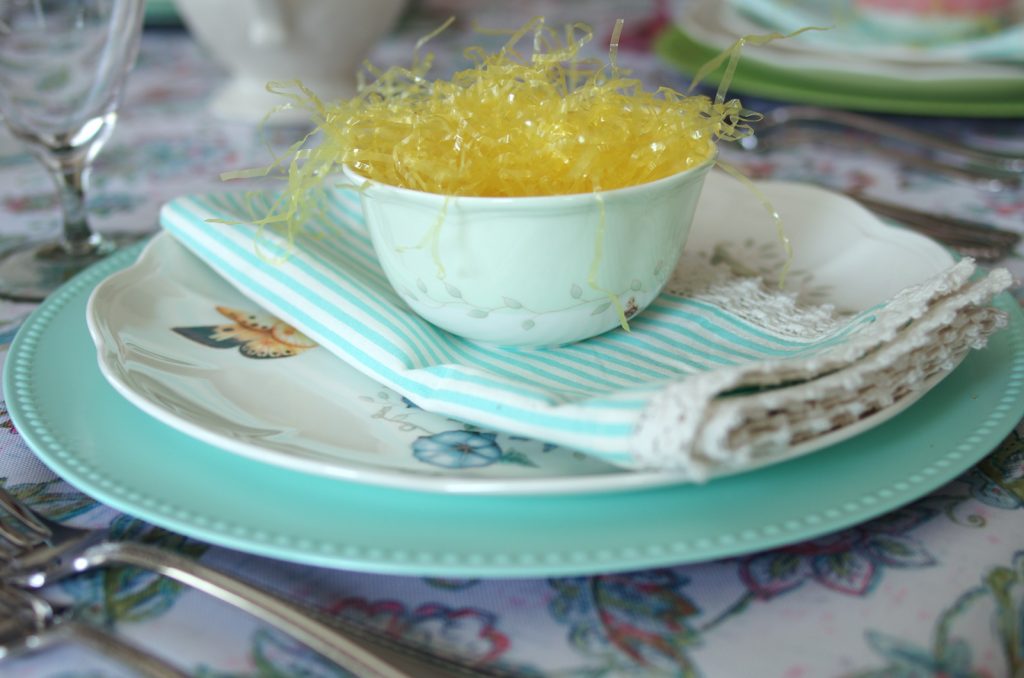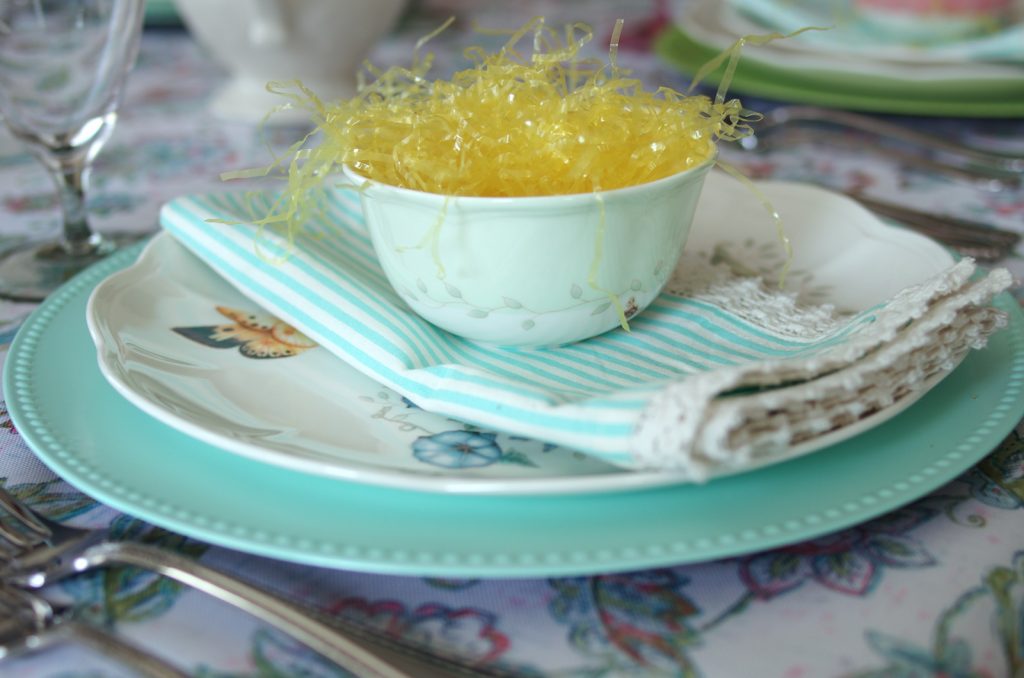 Well, the truth is I didn't buy them this way. They started out as Dollar Tree Gold Plastic Chargers. I just gave them a quick, inexpensive makeover with spray paint.
Here's how to paint plastic dollar store chargers:
Supplies to paint dollar store chargers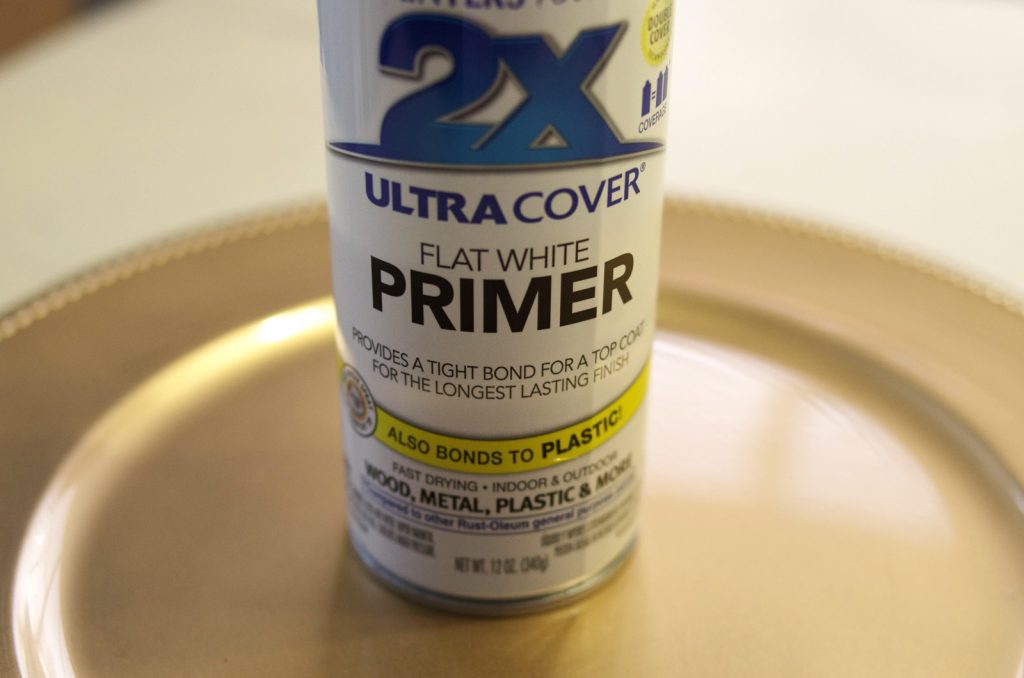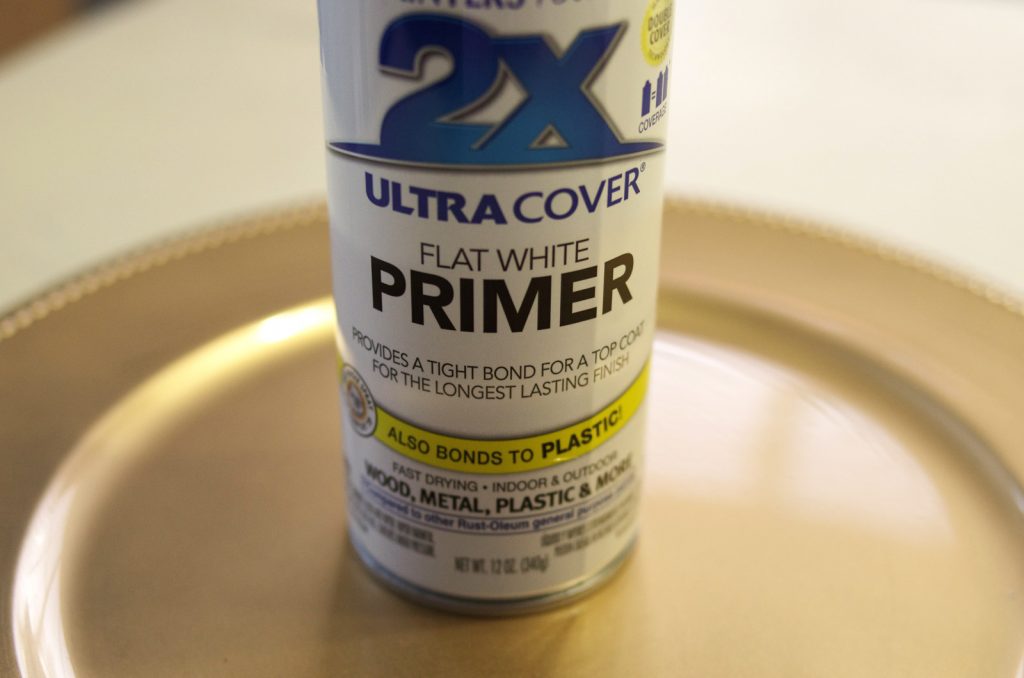 Step One – Spray plastic chargers with primer
Apply several light coats of the white primer spray paint, allowing each coat to dry. Be sure to spray the bottom edge of each charger.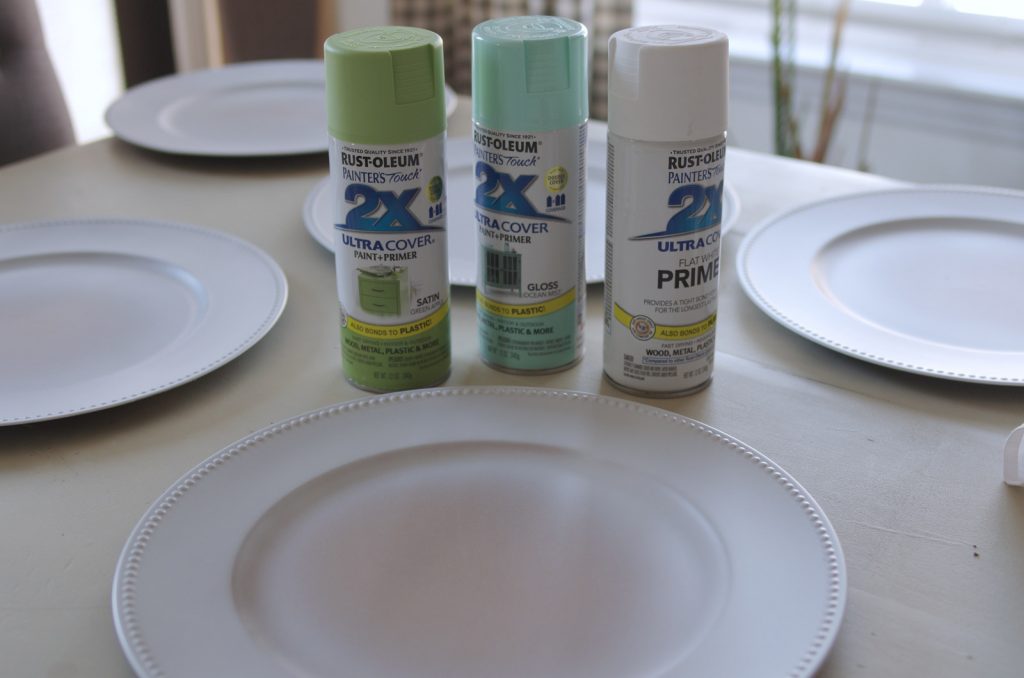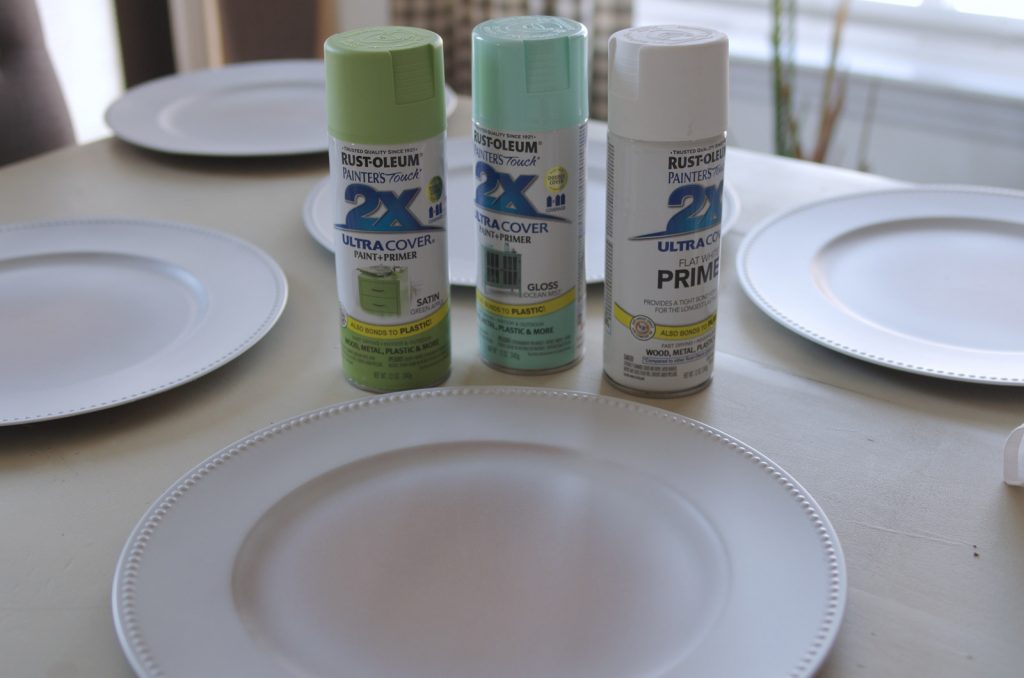 Step Two – Spray plastic chargers with colors
Again, apply several light coats for even coverage.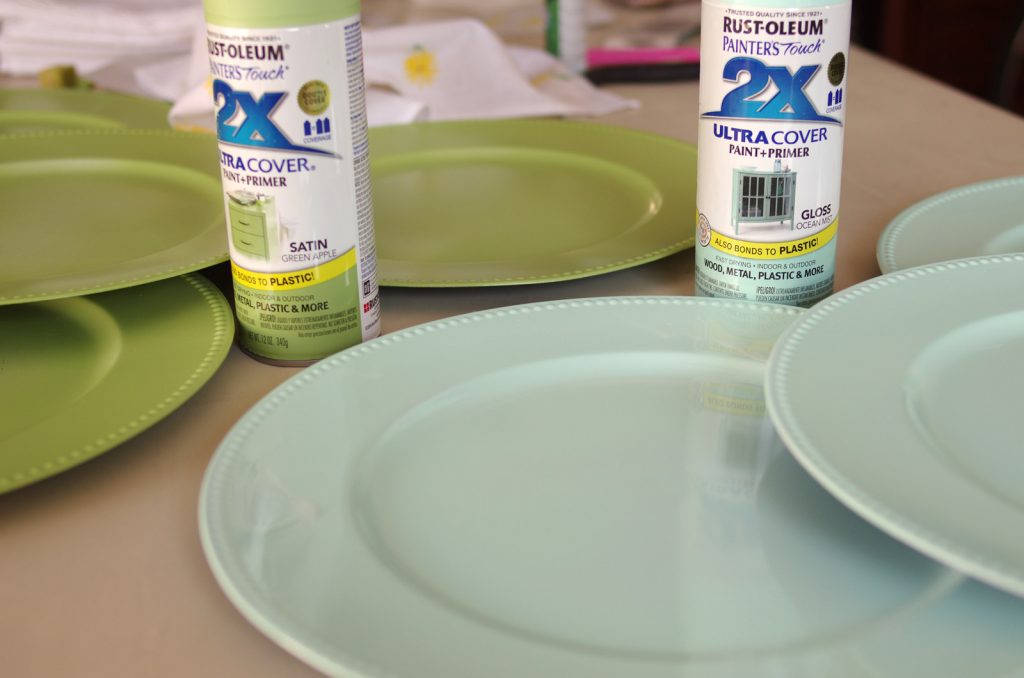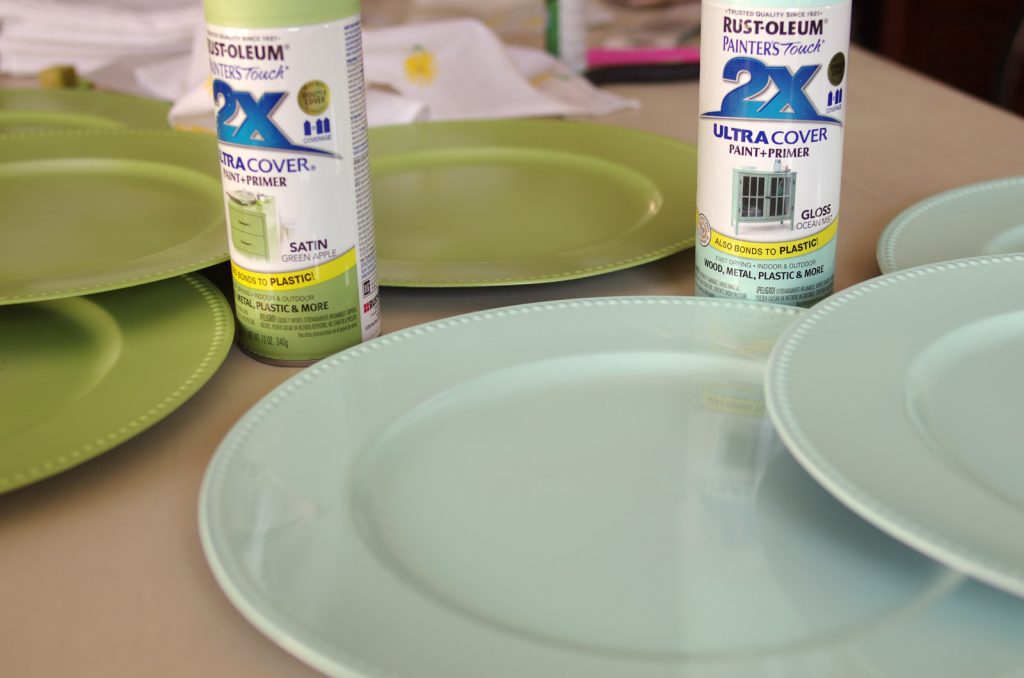 Allow the chargers to completely dry (overnight) before using. These painted chargers are NOT food safe. Only use them as chargers under your dishes.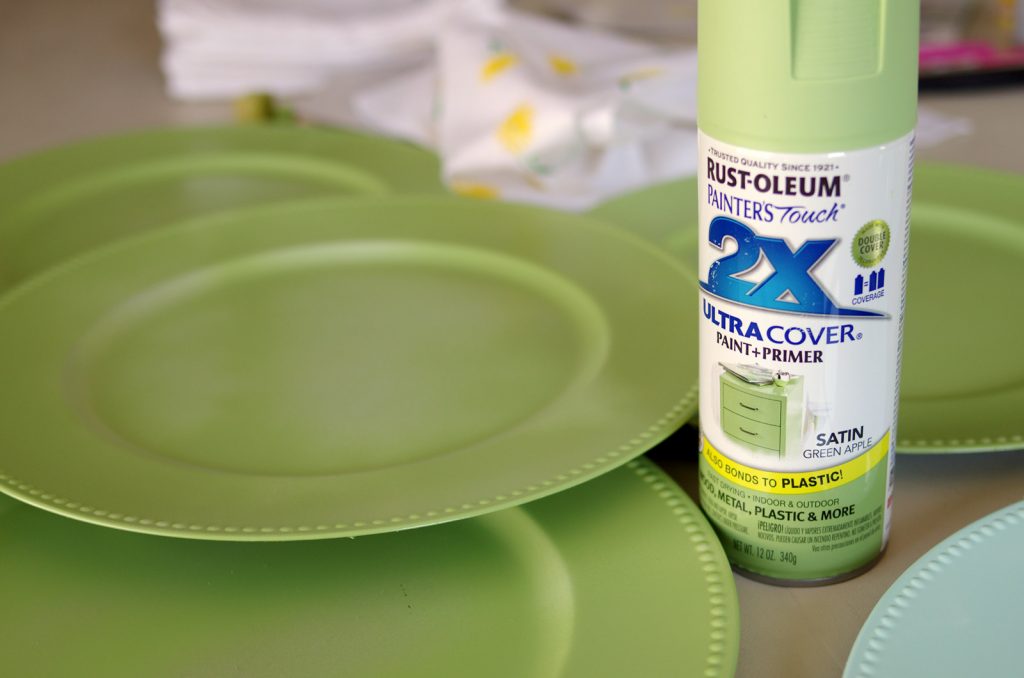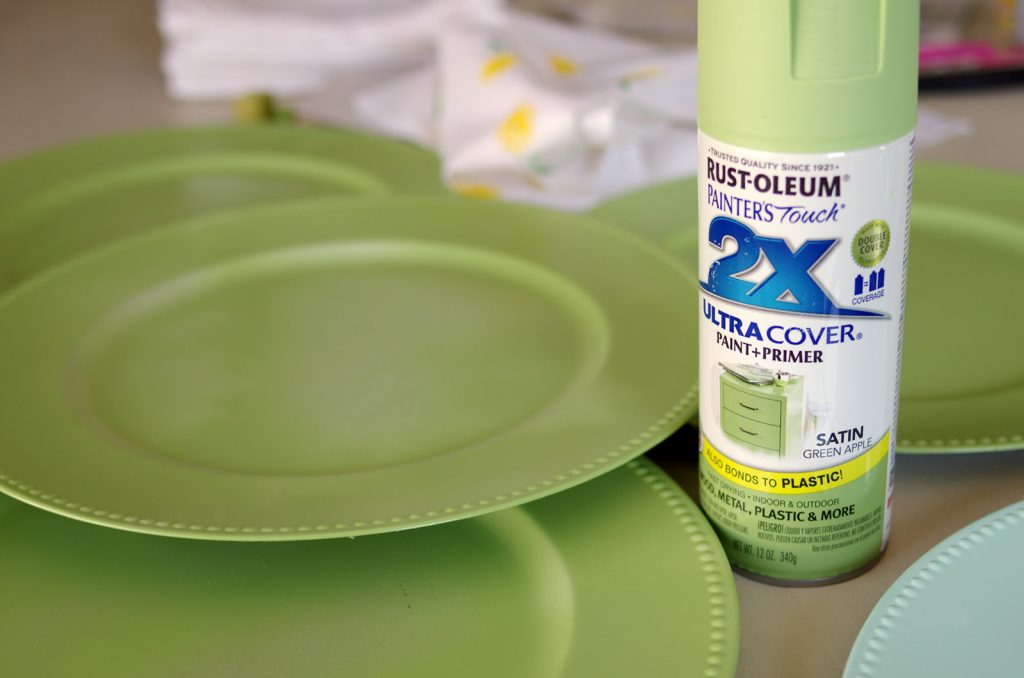 I chose colors that would coordinate with my Lenox Butterfly Meadow dishes.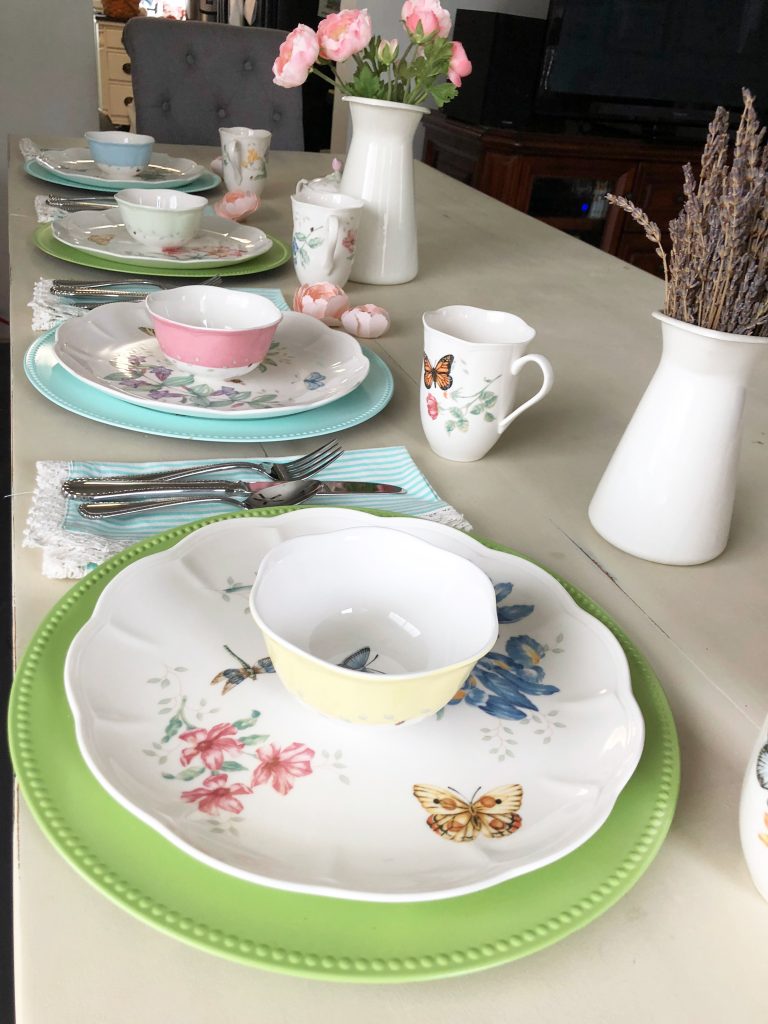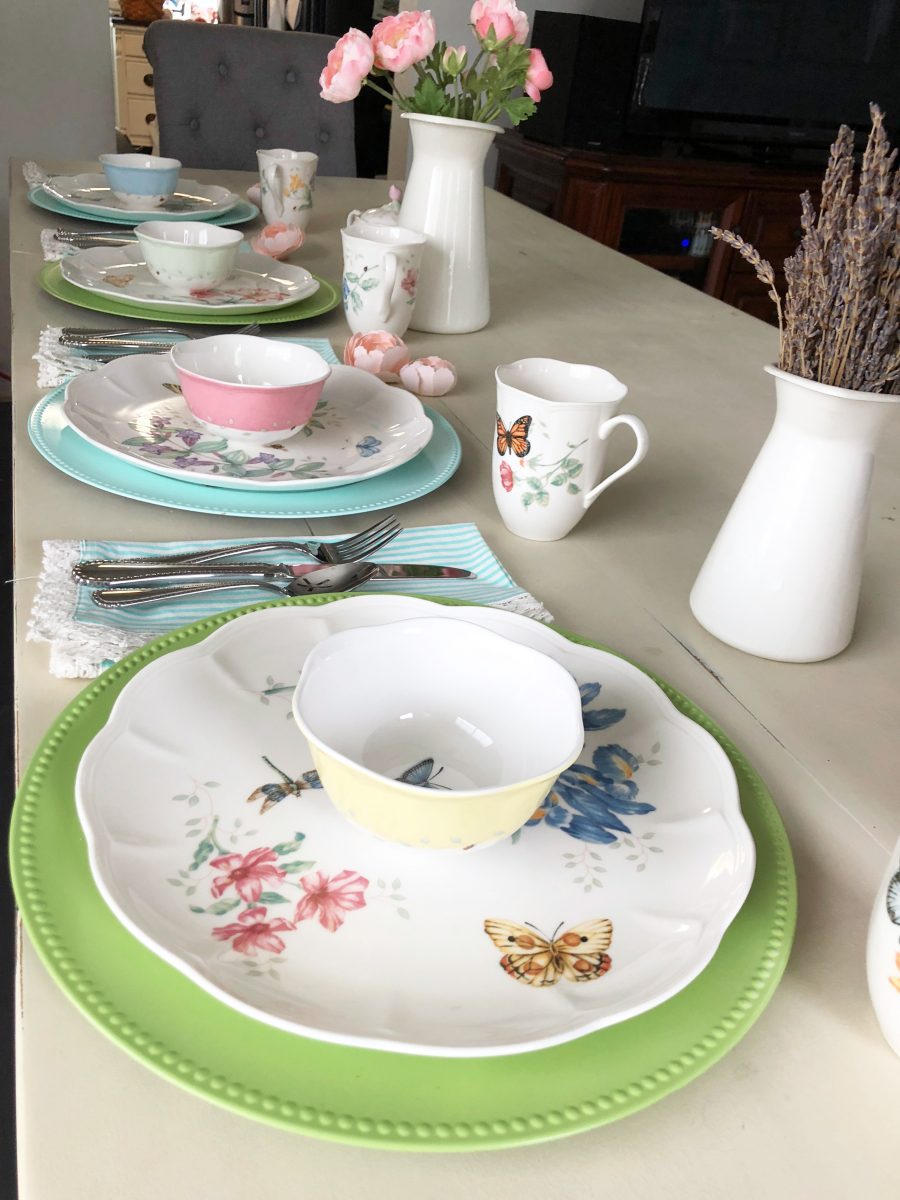 These place settings really come to life with a pretty painted charger under them.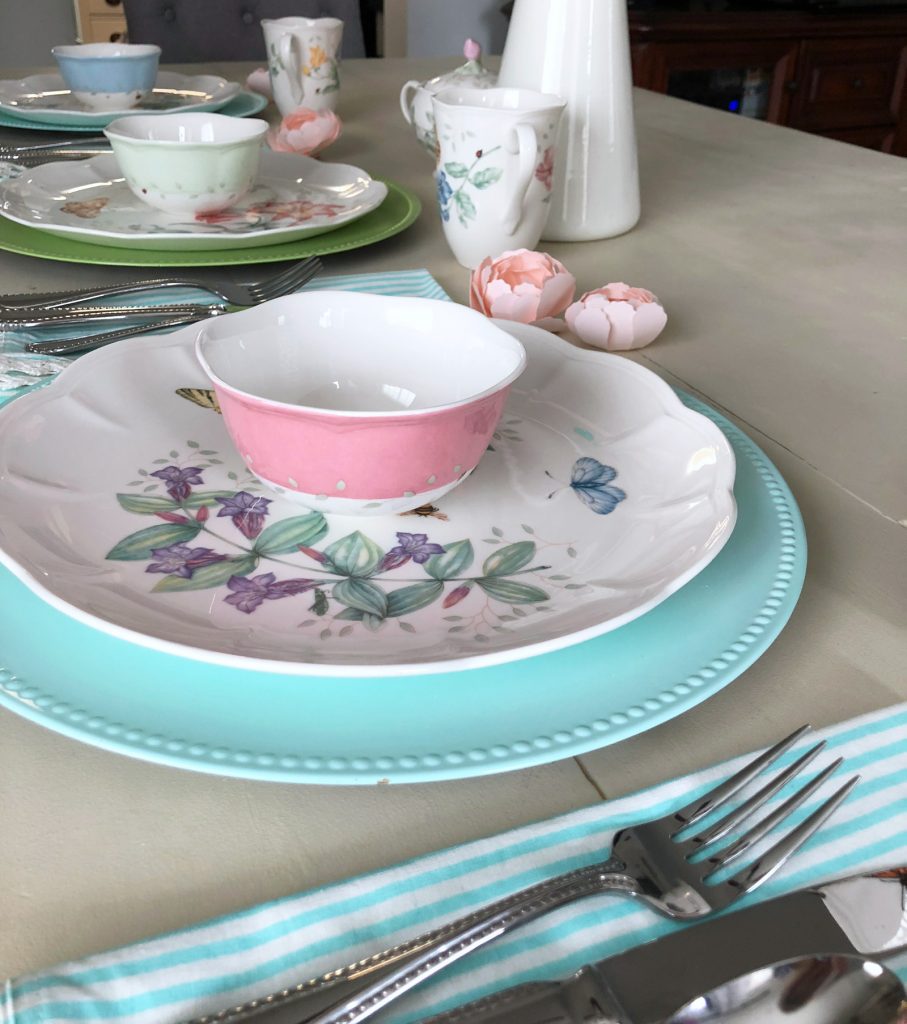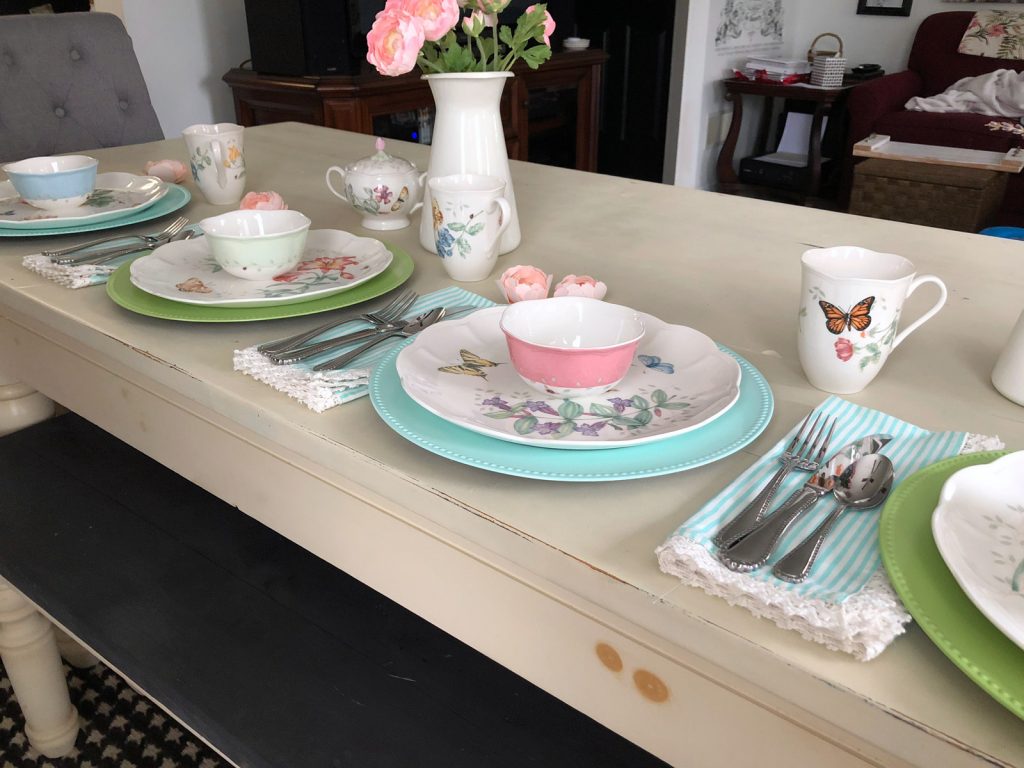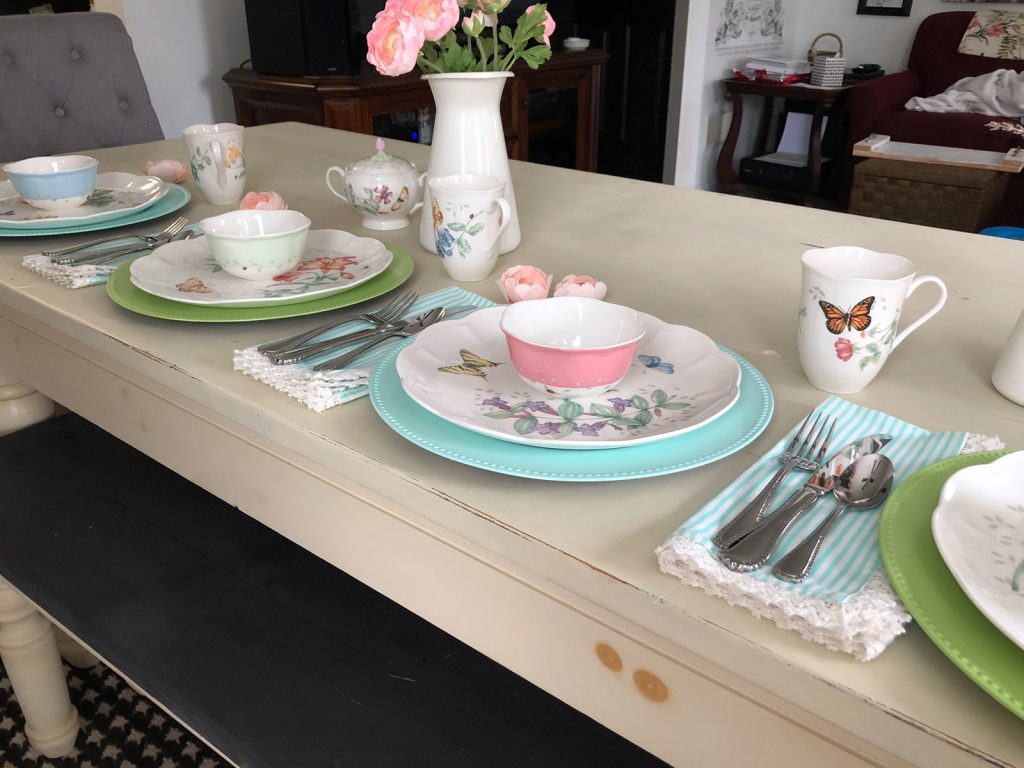 I even like how the table looks without the tablecloth on it. I wanted a rustic, weathered farmhouse table so I built one. Why cover it up with a tablecloth! If you'd like to see how I made that table with just eight boards and pre-made legs, click here.
How would you like to see more dollar store designs? Please click here for a lot more ideas and inspiration.
Here is Where I Party!