Spring is typically the time of year when everyone cleans and freshens up their homes, right? I thought this would be a good time to talk about front doors and ways to make them look warm and welcoming to everyone who enters. It only takes minutes to make a front door decal. Especially if you have a Cricut or Silhouette cutting machine.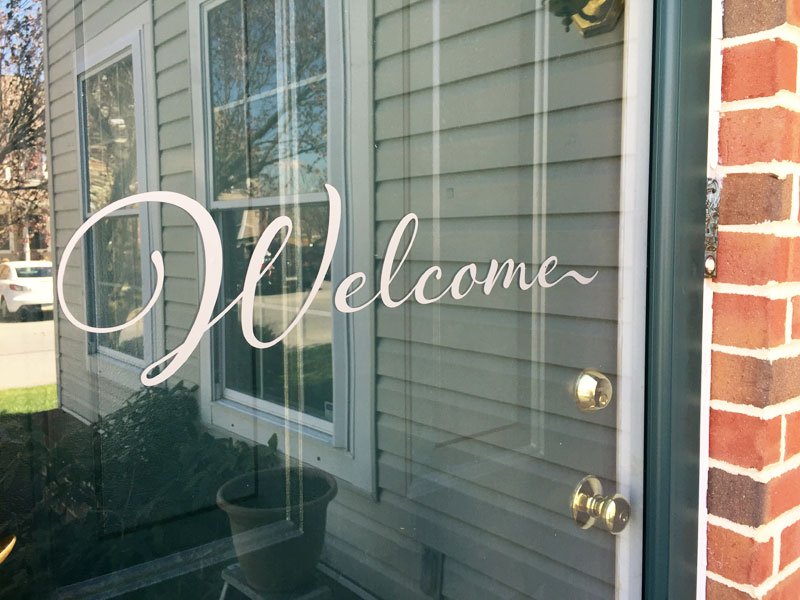 The vinyl "Welcome" sign that is on my storm door has been there for years. This vinyl decal project is a great beginner project if you're new to using the Silhouette Cameo
. A full tutorial on how to use your Silhouette Cameo to make a "welcome" decal can be found here.
Before I made that Welcome decal, I had this simple word on my front door:
What word or words would you like to have on your front door? I was browsing Pinterest and was inspired to create a design for the inside of my front door. Something that anyone leaving would see just before opening the front door.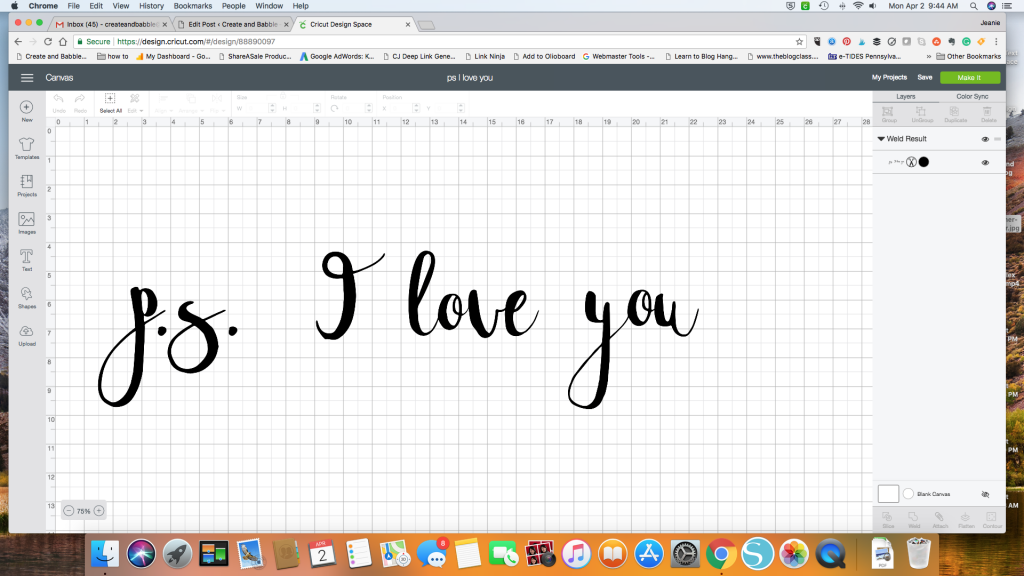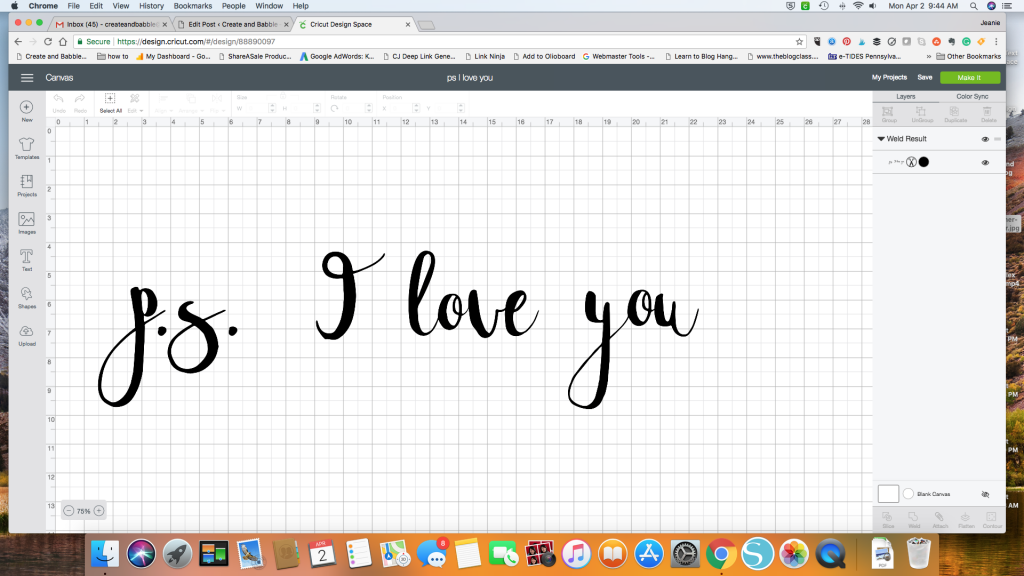 I think this is a nice reminder and last thought to have before leaving home, don't you?
I made this design about 20″ long and 5-1/2″ high. It fits nicely on the door between the raised panels at the top. If there were little ones in this house, I would put it lower so they can see it, too!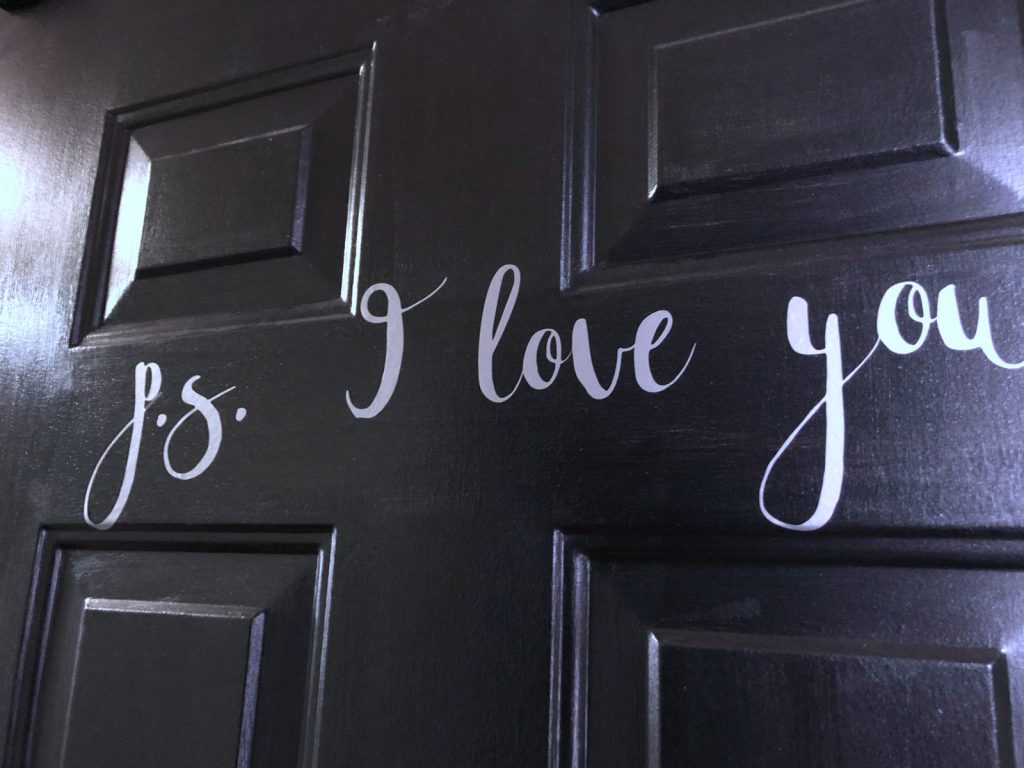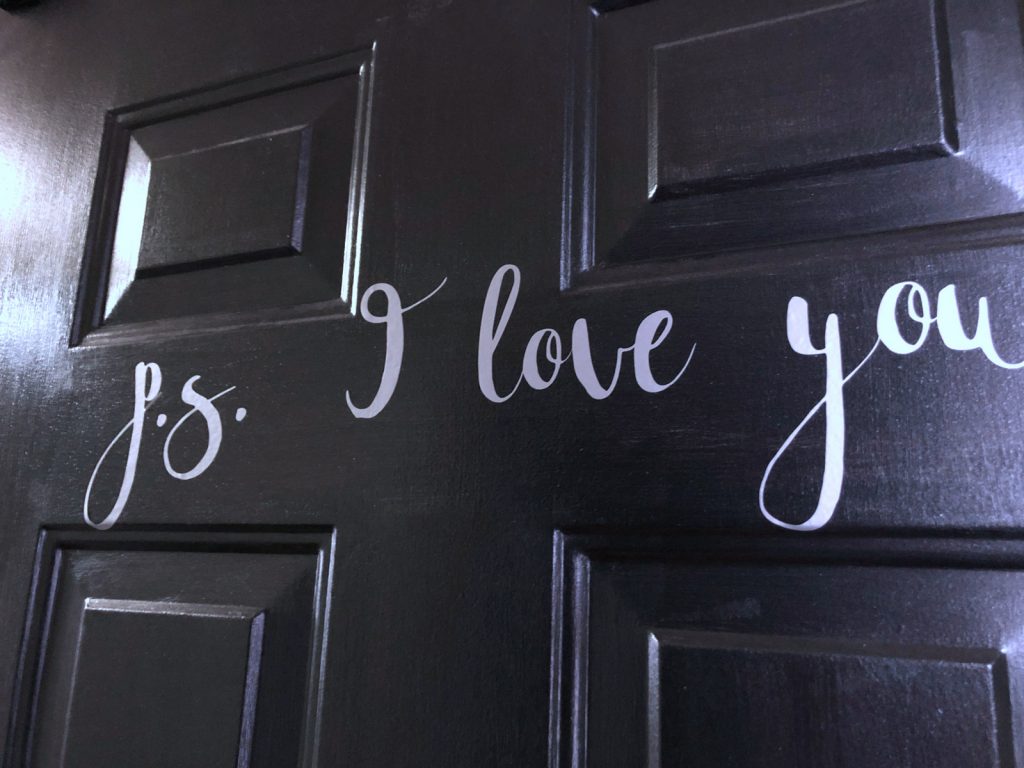 Since my interior doors are painted black, I chose silver removable wall vinyl for this decal. It shows up nicely against the black. (Forgive the poor quality of these photos, this is a dark, narrow entry and it's impossible to get good photos of that door!)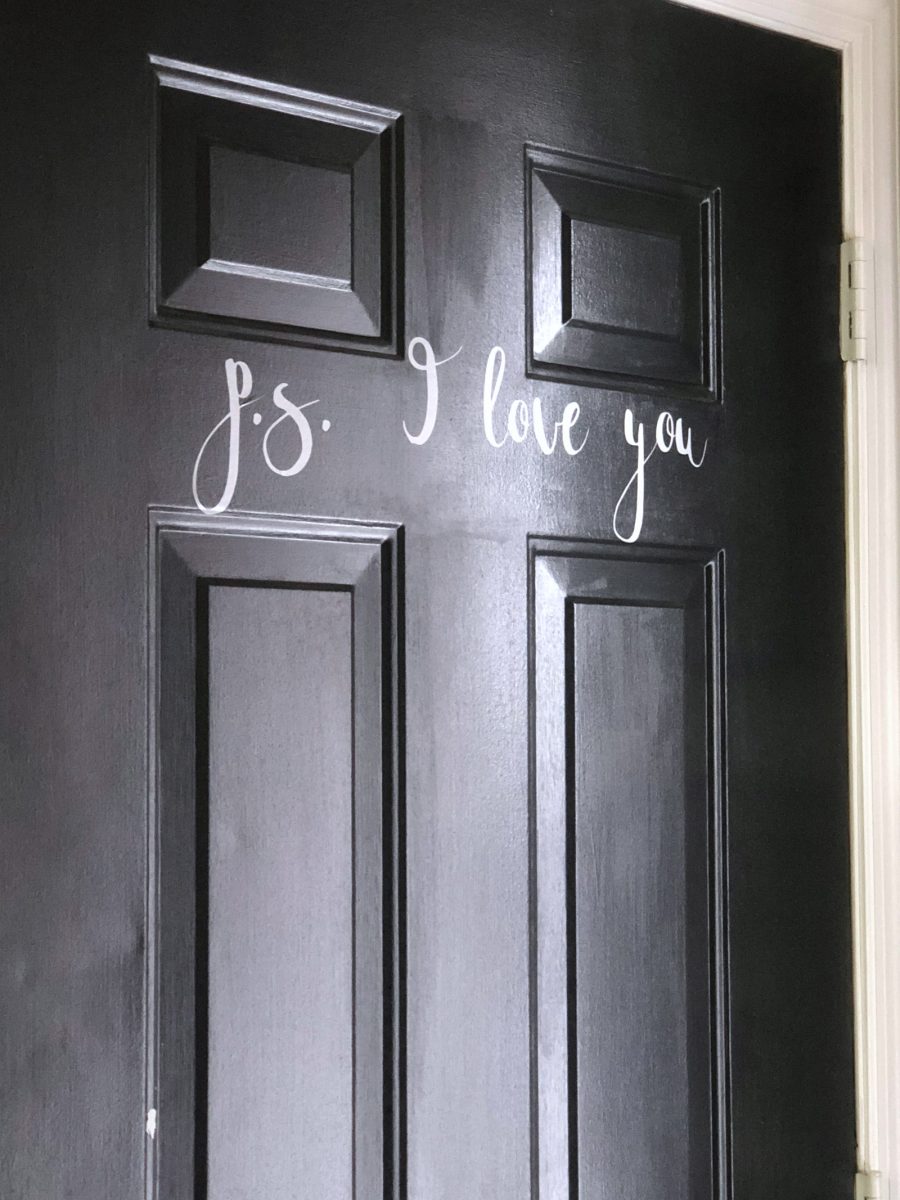 As I said, this design is long, so I ended up using the big 12″ x 24″ Cricut cutting mat for this project.
To make this vinyl decal you will need (I have included affiliate links for your convenience:
Powered by Creative Market
Here is a quick video showing how to choose and work with text in Cricut Design Space"

If you are using a Silhouette, please refer to this post for step-by-step design instructions.
I used my Cricut Maker to cut today's design.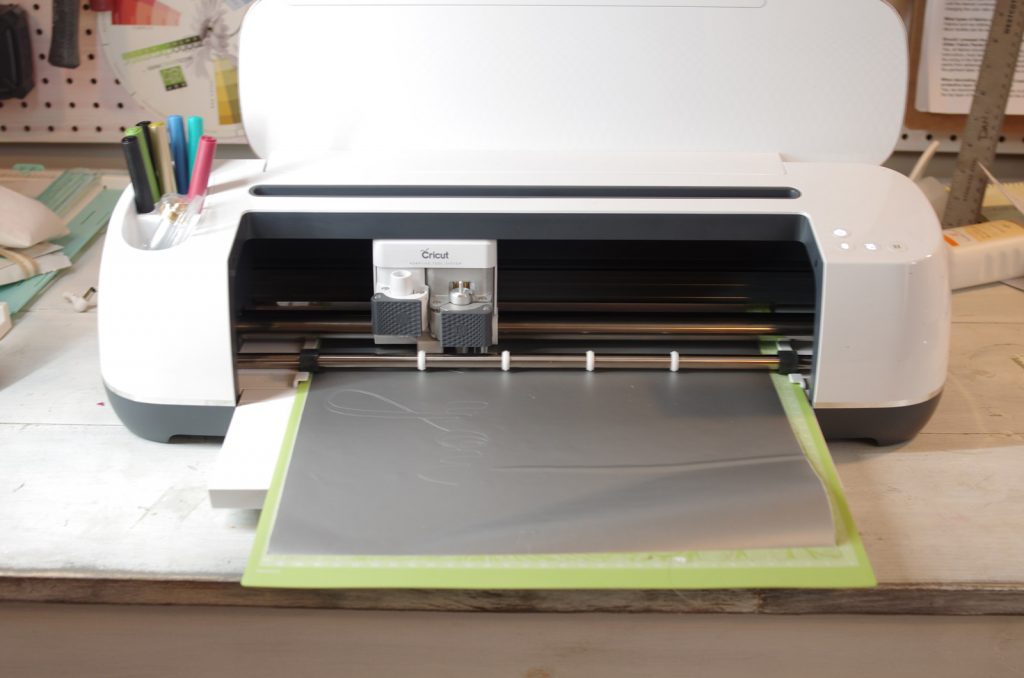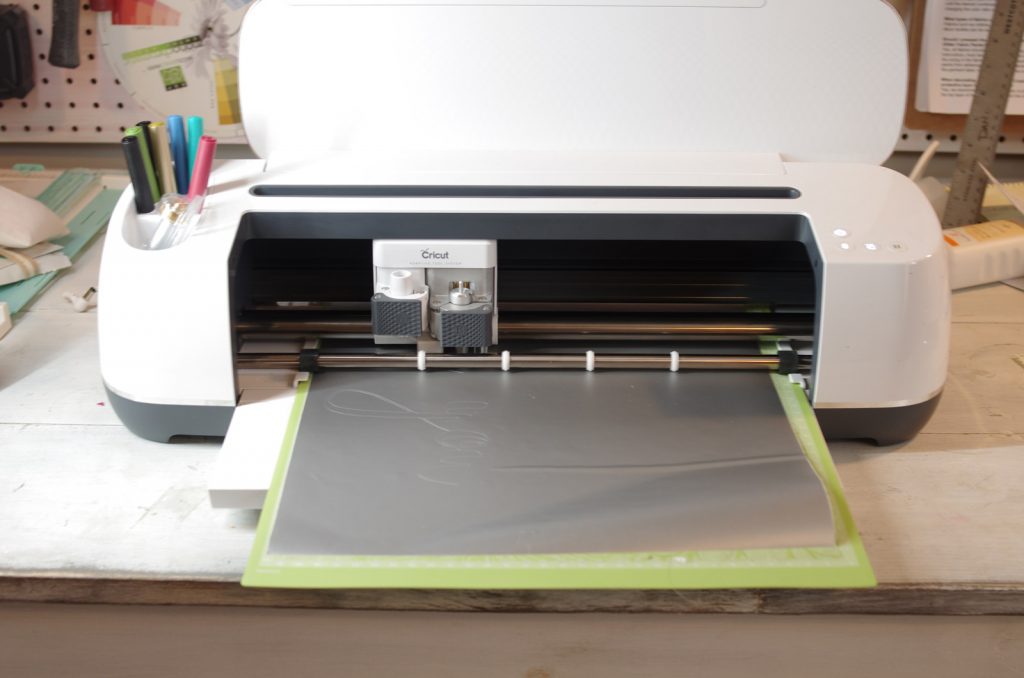 Once the design is cut, it's time to do some "weeding" (that's just removing the excess vinyl – a hook tool makes this really easy).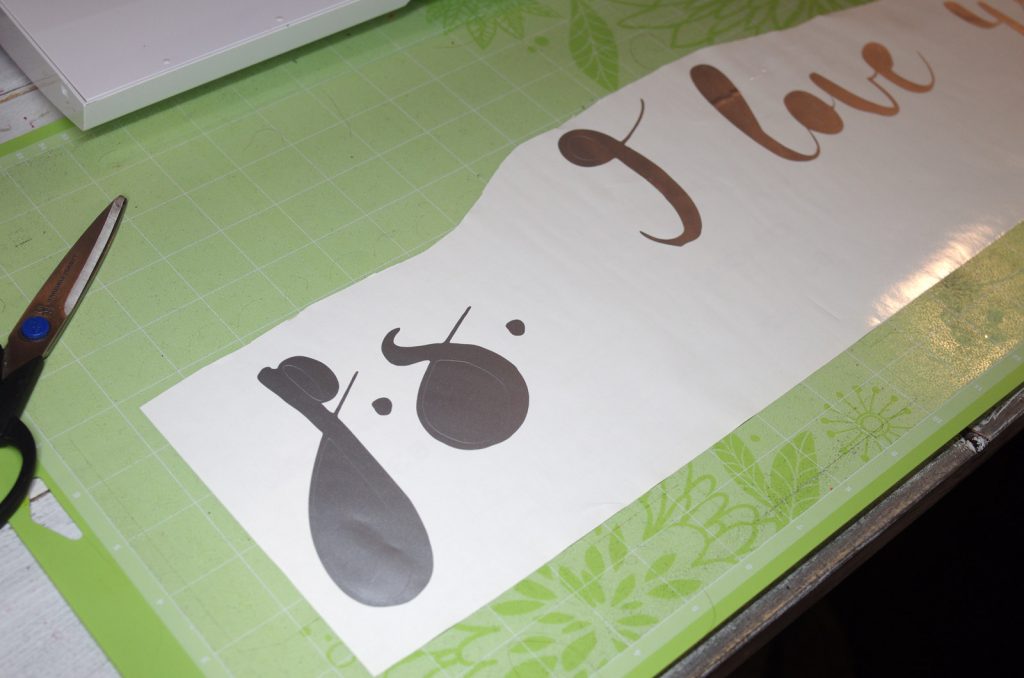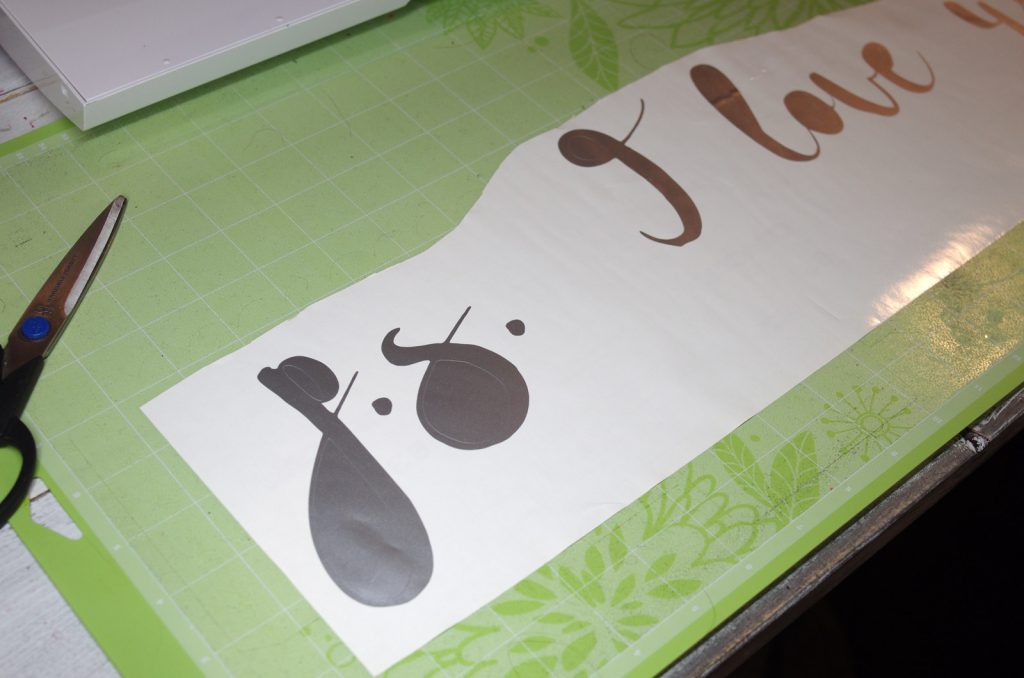 Then you cut a piece of the transfer tape or paper and lay it sticky side down right on top of your vinyl decal.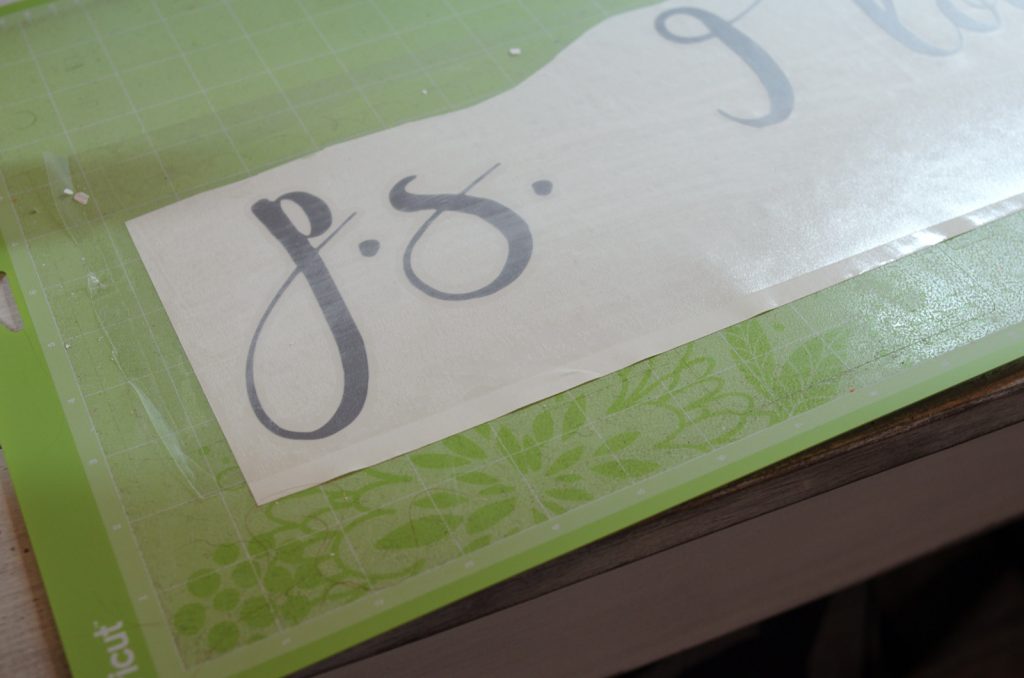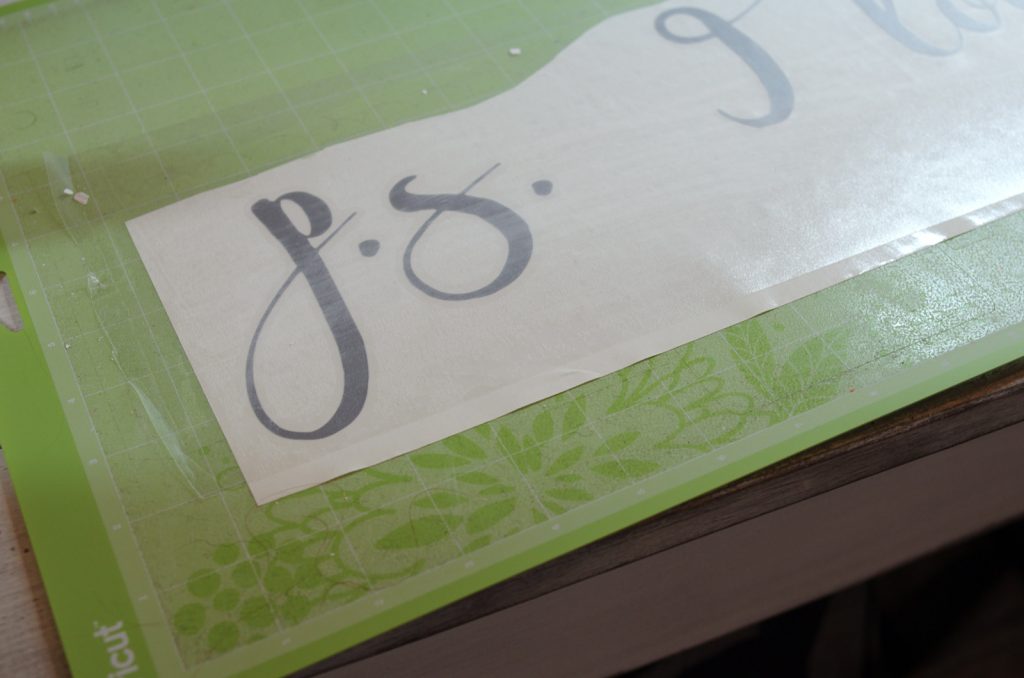 Use the scraper tool to make sure the design is transferred to the tape or paper.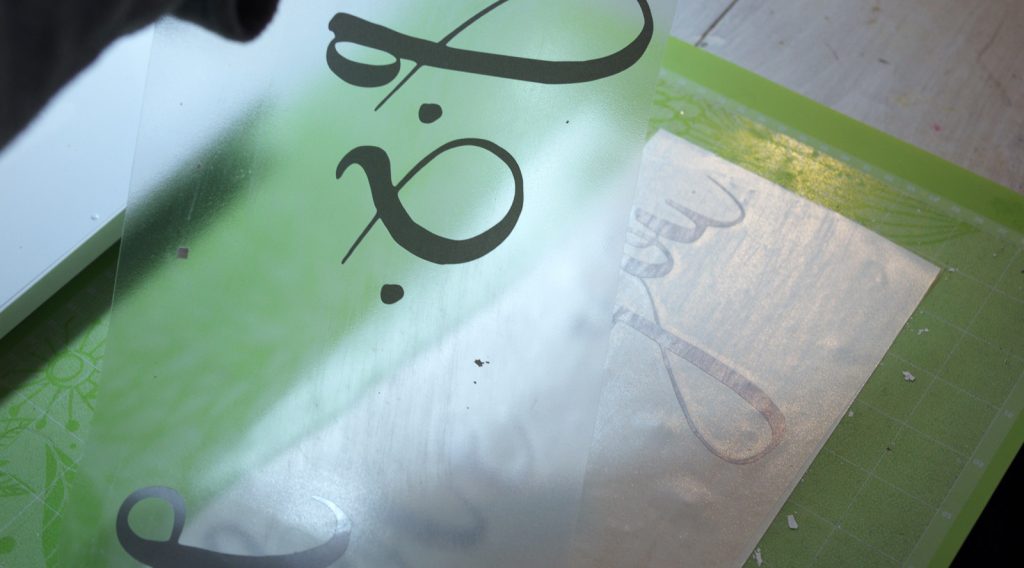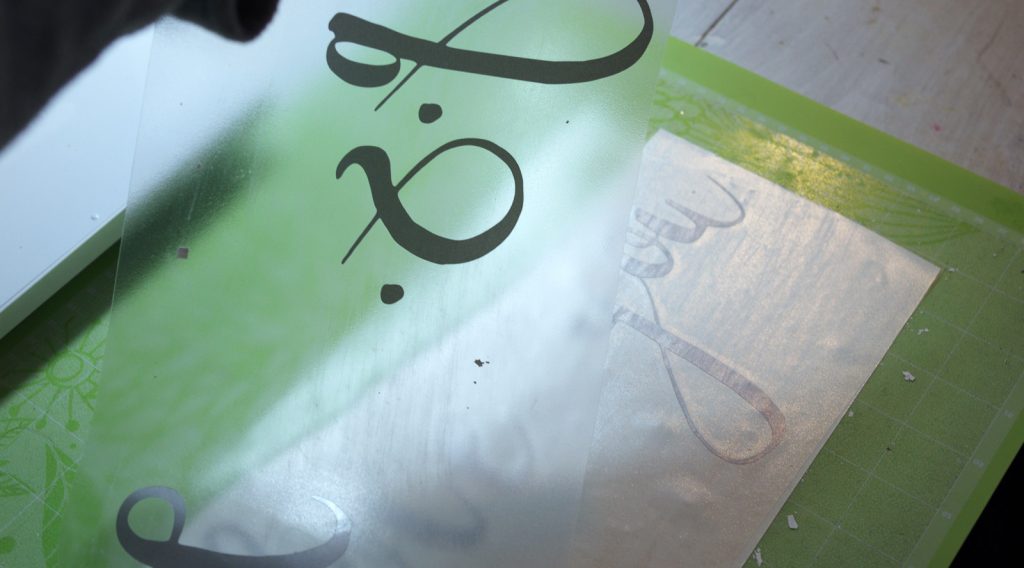 Then peel it off of the backing.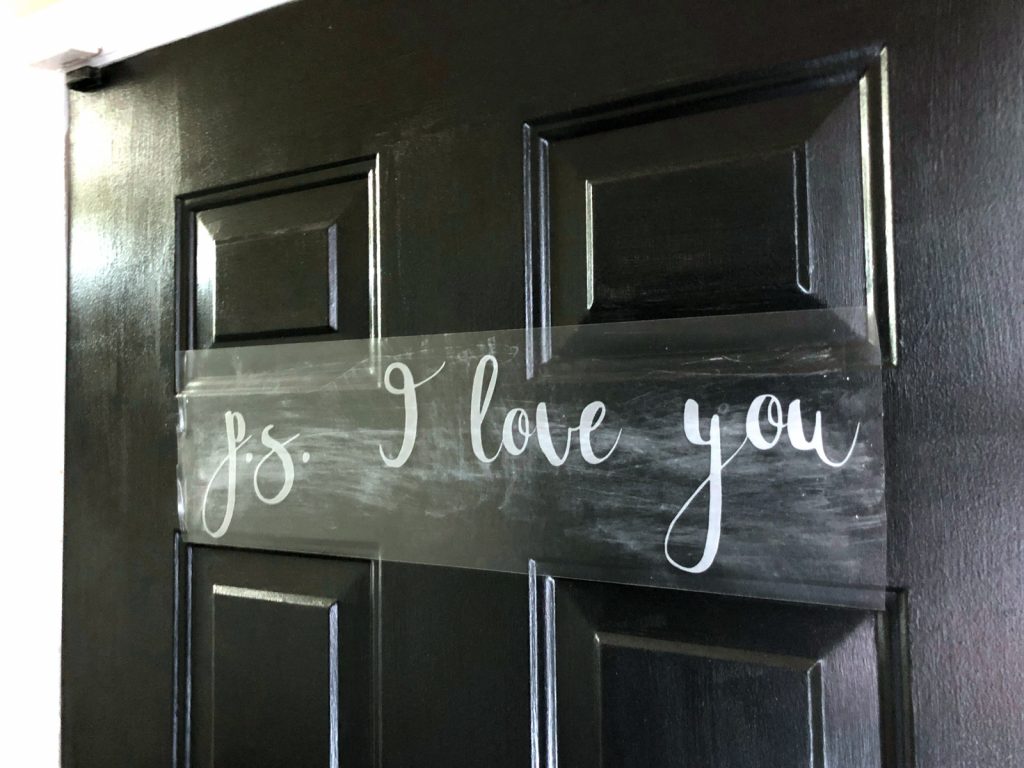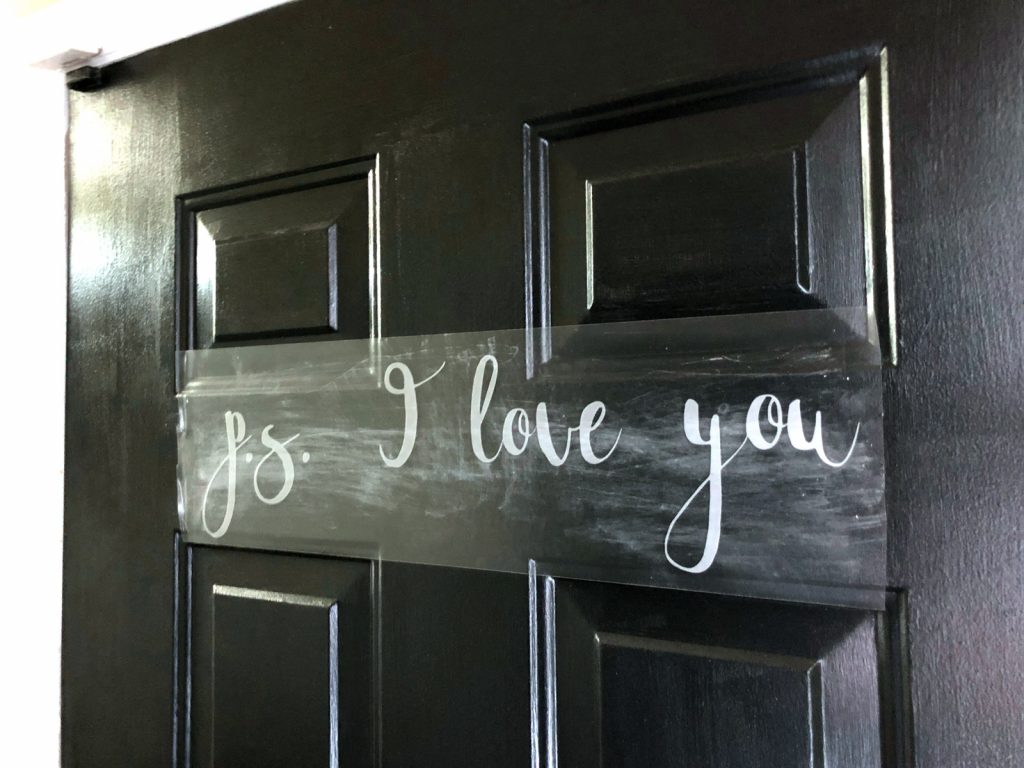 Now take your design to your door and place it where you'd like. Use the scraper tool again to transfer the vinyl decal onto the door.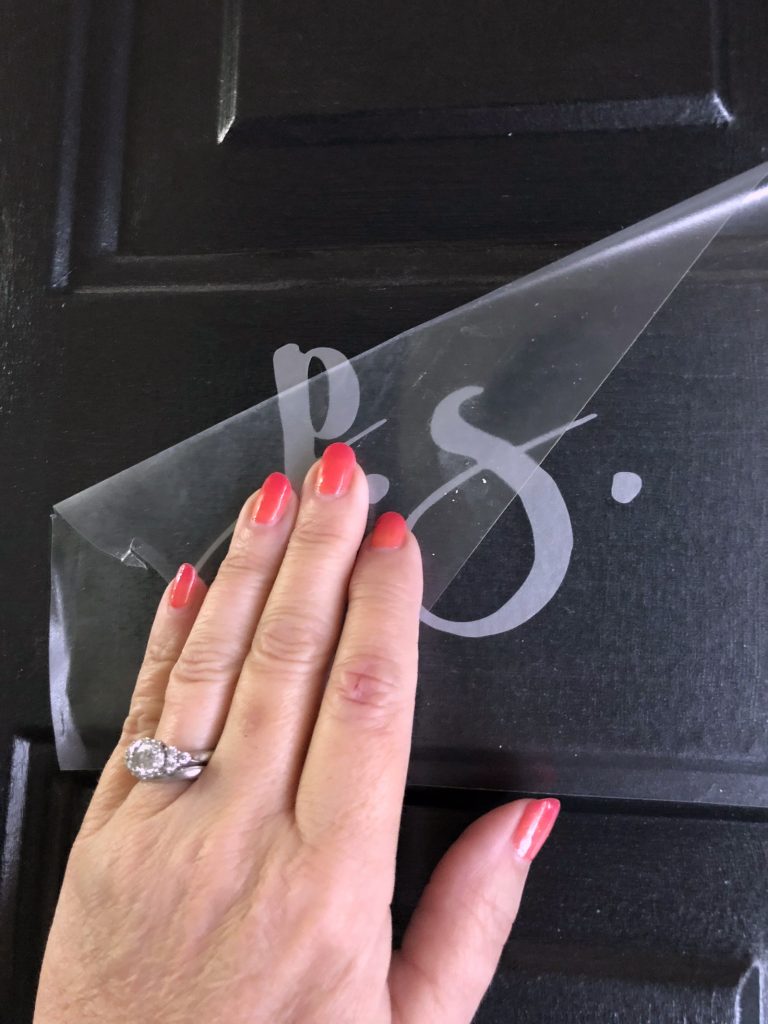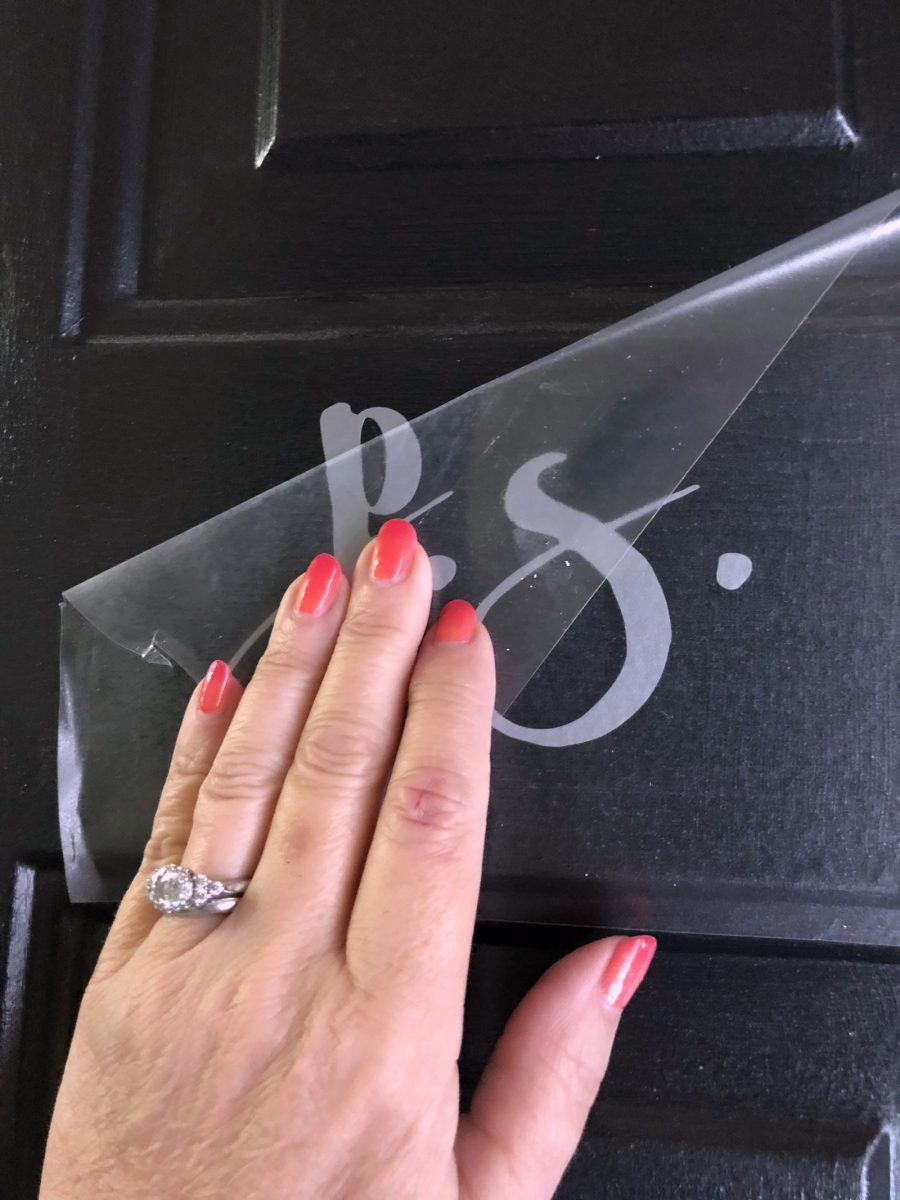 Start peeling away the transfer tape (or paper) at one corner and slowly fold the transfer tape onto itself to remove.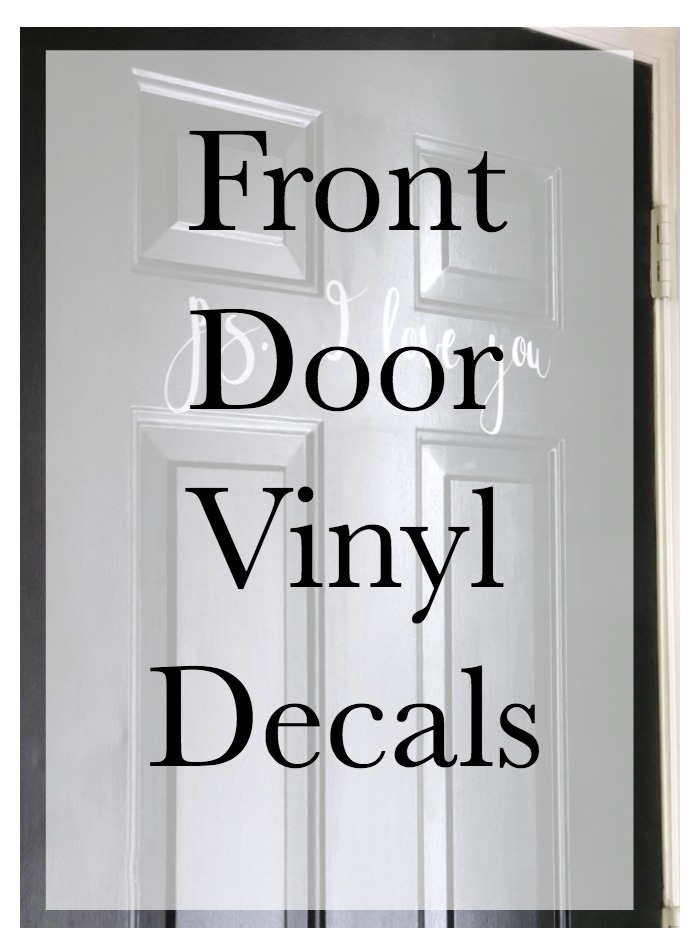 I would love to hear about the projects you are working on. Do you have any words on your front door? Let me know in the comments below.
Here is Where I Party!