I may earn money or products from the companies mentioned in this post at no additional cost to you. As always I only recommend products and services that I use and love.
Last month, When I took down the "Merry Christmas" vinyl sign on my front door, I thought I'd make a "Welcome" vinyl decal to replace it. But instead I chose to say "hello". Cute, quick, and to the point!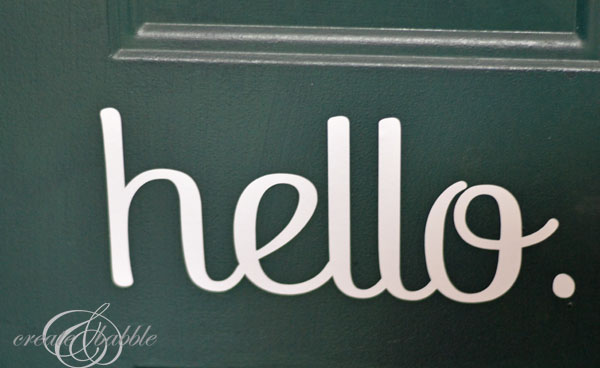 If any cameo users want to make one, I used Pepita Script 2 font and sized it to fit the panel on my door. I used removable vinyl. Dan is not crazy about it, but I like it. He said "why is there a "period"? Just because!