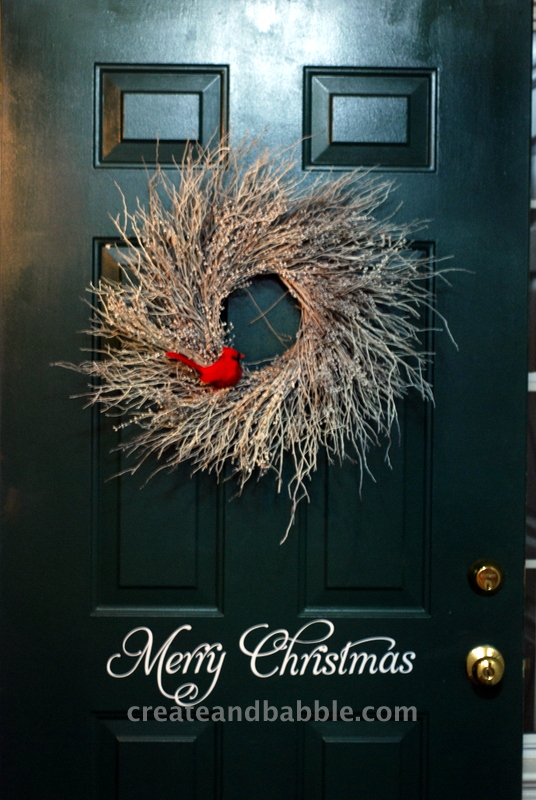 Yep, there it is! In all its shabby chicness! I like it, but mostly because it cost nothing! I started with this old hand-me-down wreath that my sister gave me many years ago. It has been hanging out on my hall closet door since I bought this house 5 years ago. I only put it there to cover the nail that was already there from the previous owner : ) and it's been there shedding little beads of whatever-that-stuff-is ever since! Soooo, I spray painted it. Love spray paint! Wait till you see how I transformed an awful, rusty, fake brass floor lamp.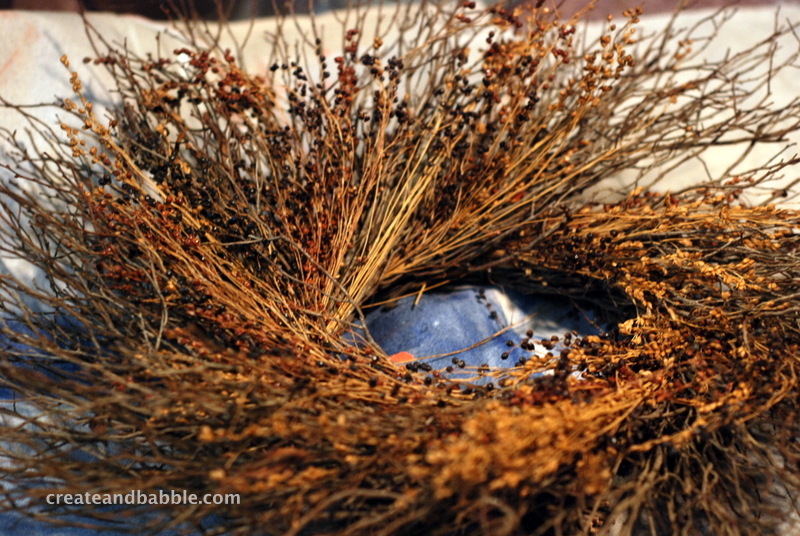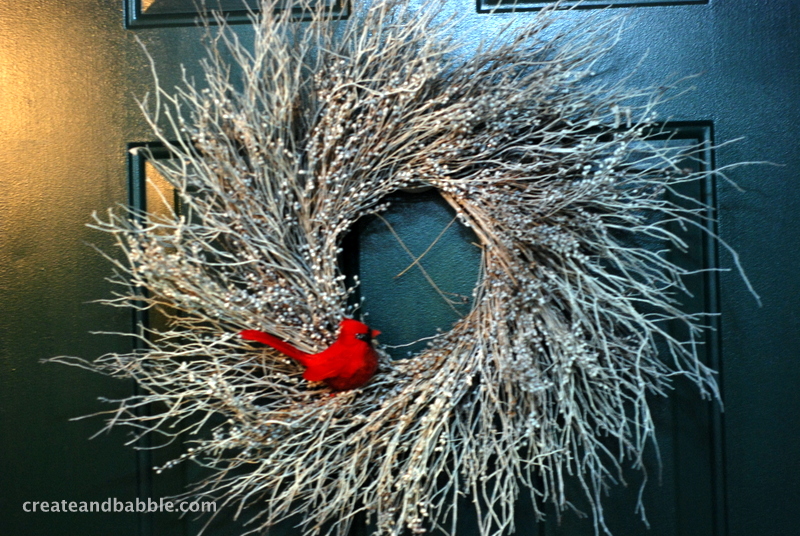 I added a pretty, sparkly little red bird from AC Moore (oh yeah, he was $1.50) and there you have it. My front door Christmas wreath for the price of a red, sparkly bird! Then I made the vinyl wall art underneath to complete the front door. What do you think?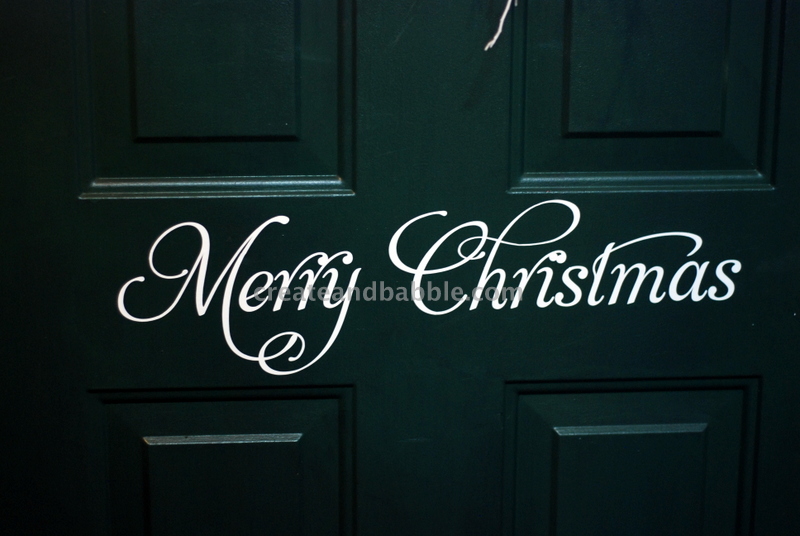 BTW, I'll be adding a shop to this site in the very new future featuring wedding stuff and vinyl wall art. Let me know if there's something you have in mind.