Making pretty little DIY Christmas trees with card stock is fun and easy. This is a fun family craft night activity that the kids will enjoy too. You don't need to spend a lot of money on supplies. You may already have everything you need and if not, make a quick stop at the dollar store and pick up some embellishments for very little money.
Here's how I made mine.
Supplies: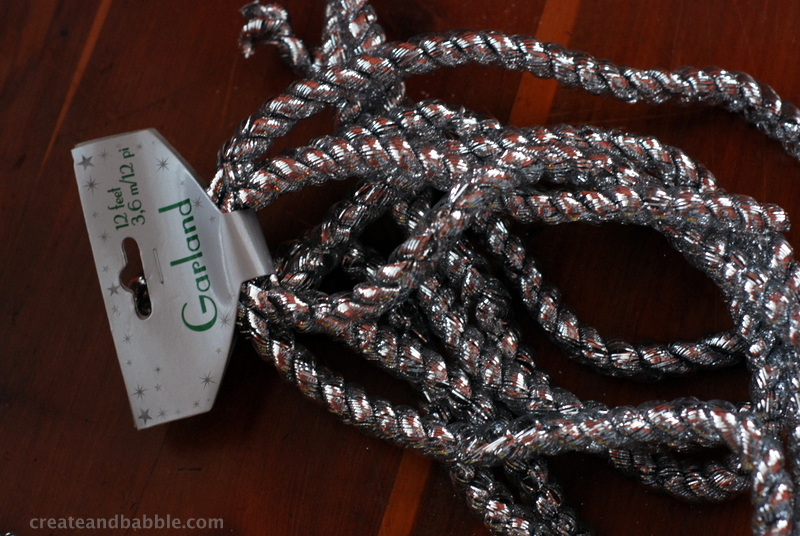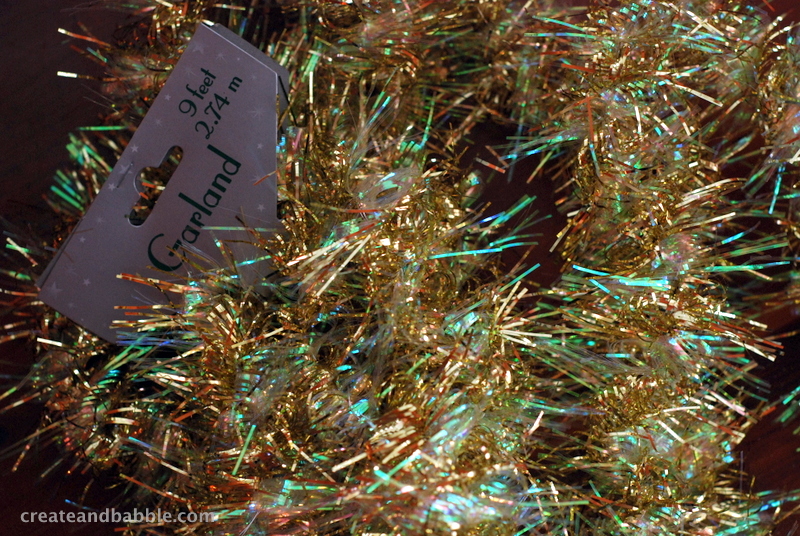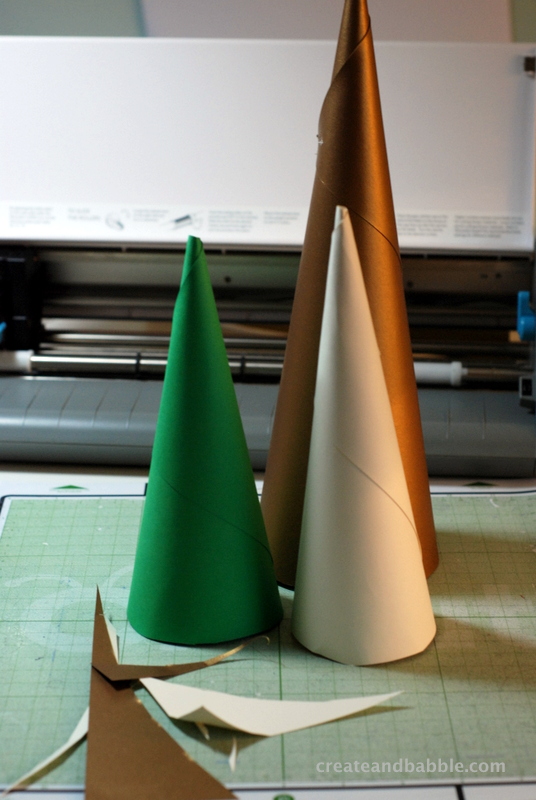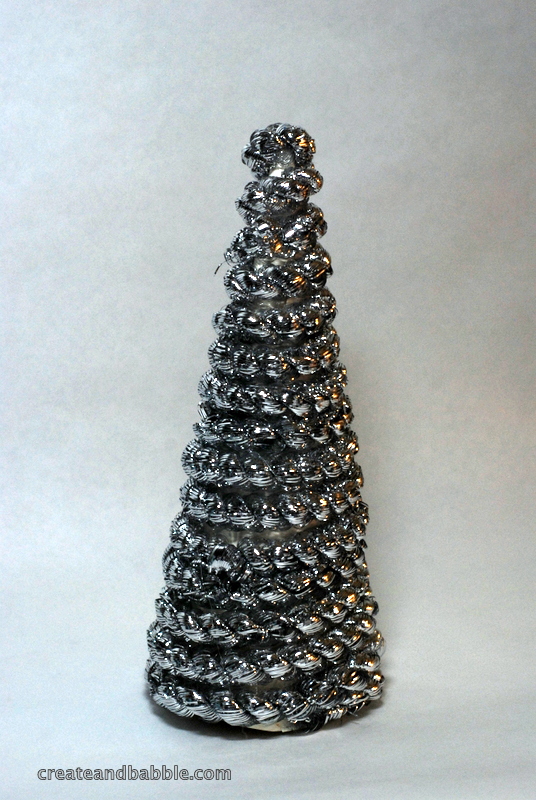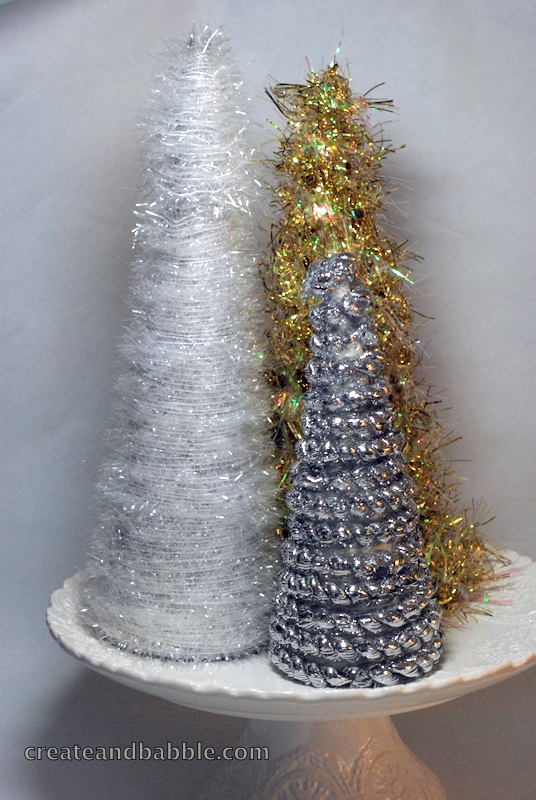 Step One
Roll card stock into a cone shape and use double-sided tape to adhere.
Step Two
Wrap garland around cone shape and attach with hot glue.
Step Three
Add any additional embellishments that you like!
Very pretty and very inexpensive at $1 each!
Warning: making these is addicting. It's fun to come up with all kinds of things to wrap around these trees! Let me know if you make these and what you used!
You may also like the following paper Christmas Trees!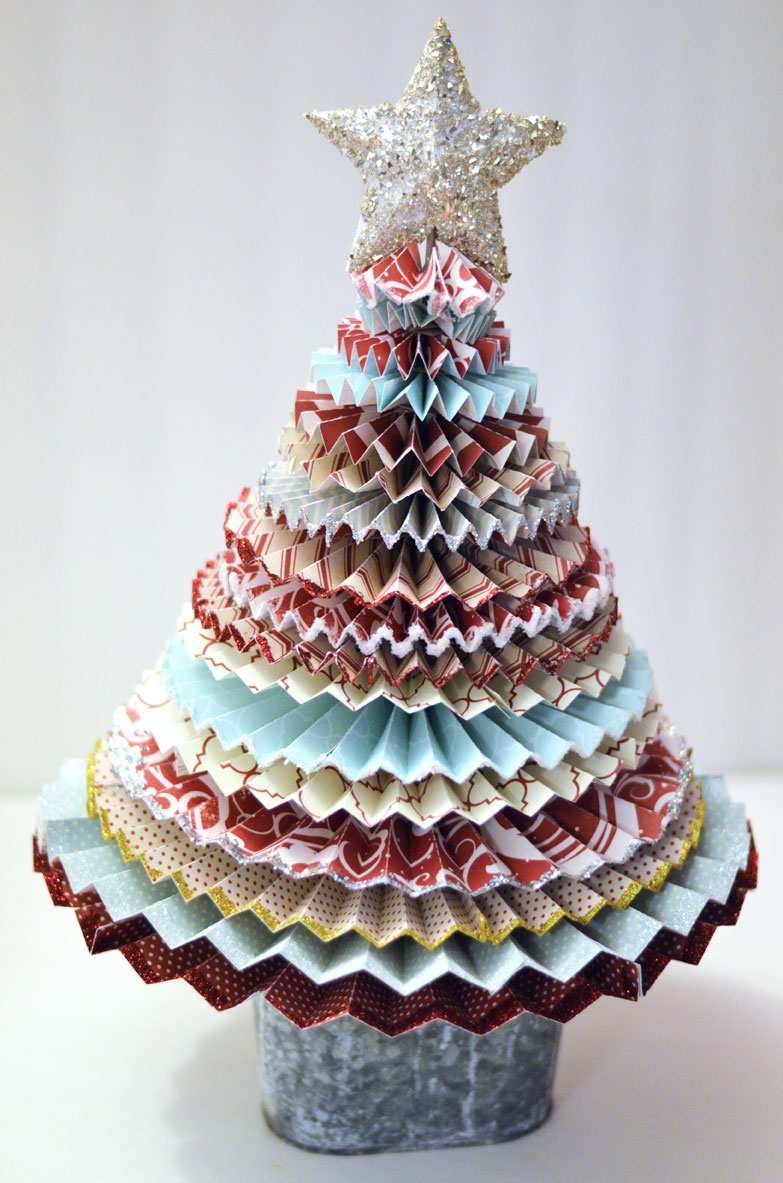 Paper Medallion Christmas Tree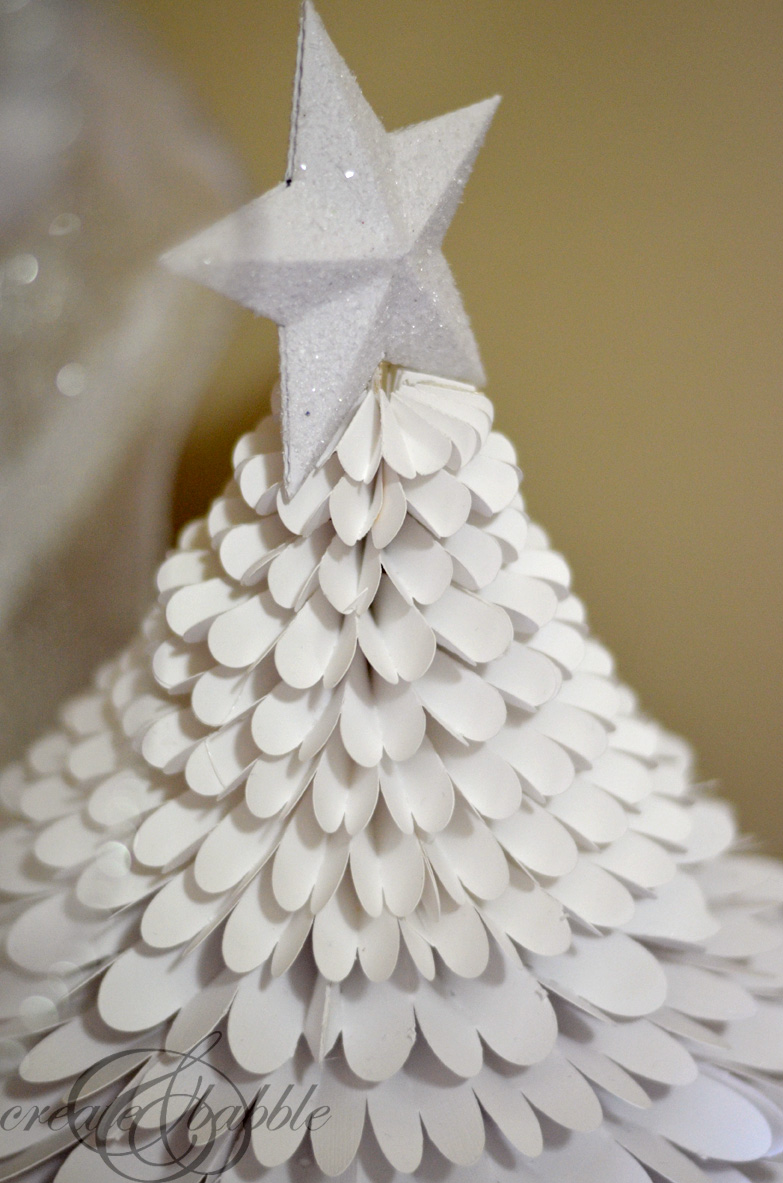 White Paper Medallion Christmas Tree