I may earn money or products from the companies mentioned in this post at no additional cost to you. As always I only recommend products and services that I use and love.
Pinterest and blogland are filled with the prettiest little Christmas Trees. Here's how I made mine.
Supplies:
cardstock rolled into a cone shape
double-faced tape to hold shape together
glue gun to attach garlands
Dollar Tree garlands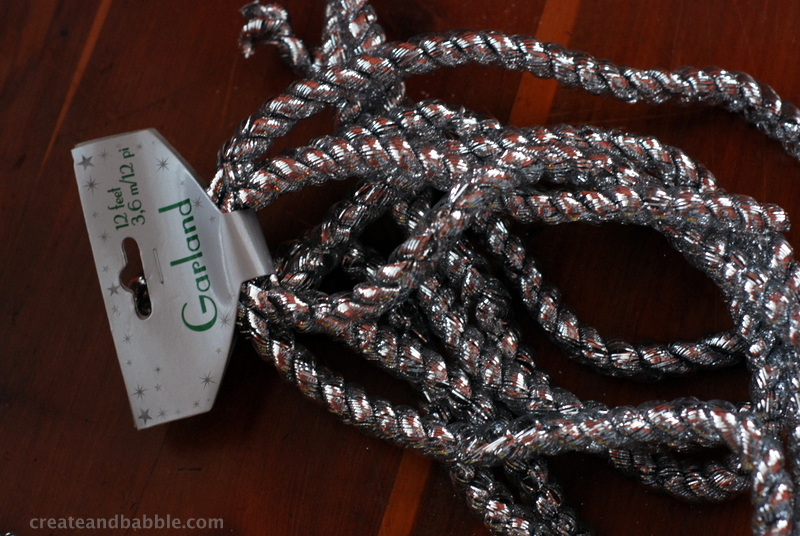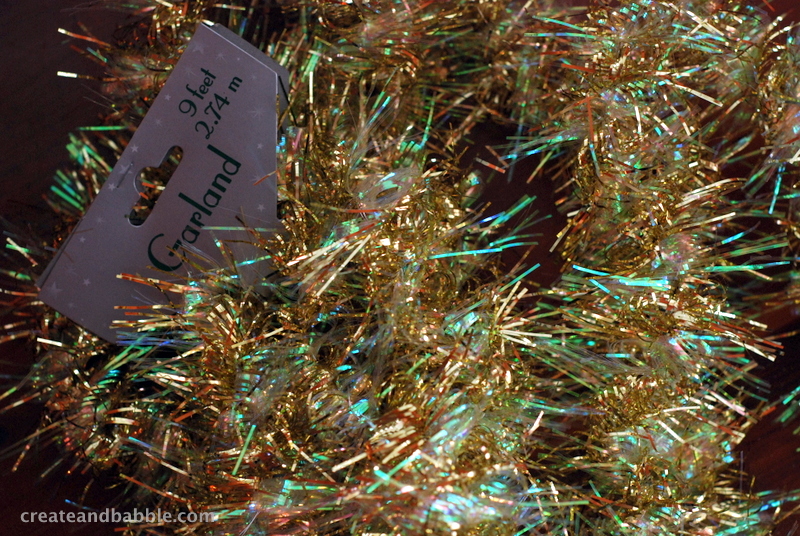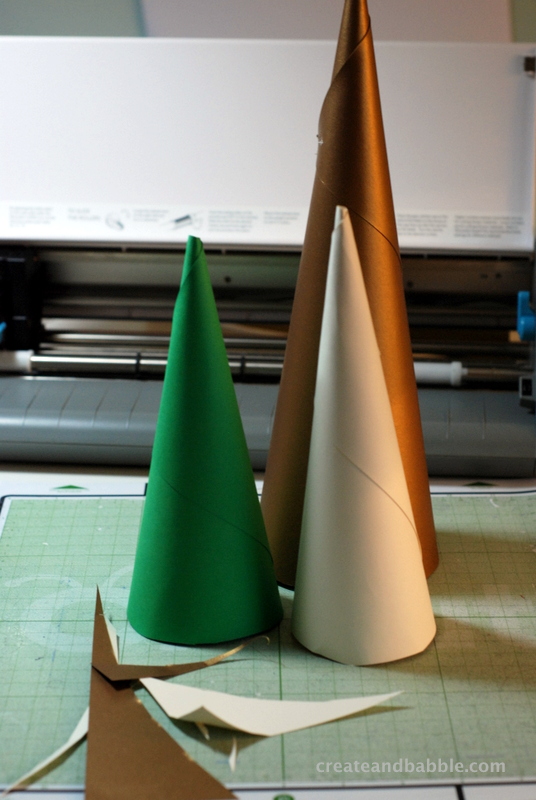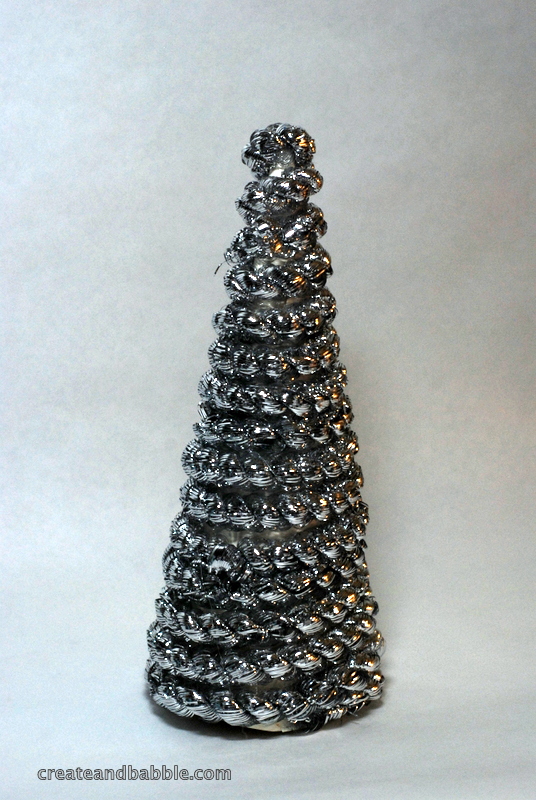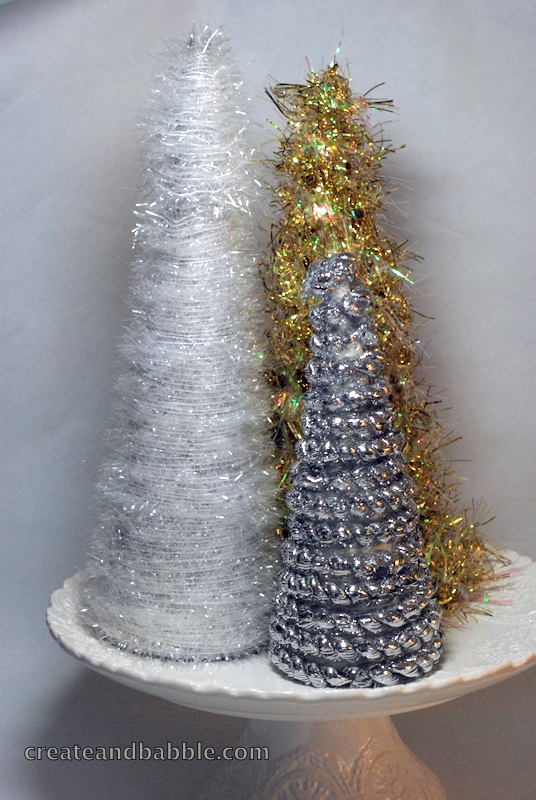 Very pretty and very inexpensive at $1 each and Bonus: finding ways to use all those fancy plates from the wedding!
Warning: making these is addicting. It's fun to come up with all kinds of things to wrap around these trees! Let me know if you make these and what you used!