As I've said many times, I have this slight obsession with paper medallions. I just knew I had to use them in some way for Christmas decorating. Take a look at my Paper Medallion Christmas Tree using sheets of double-sided card stock.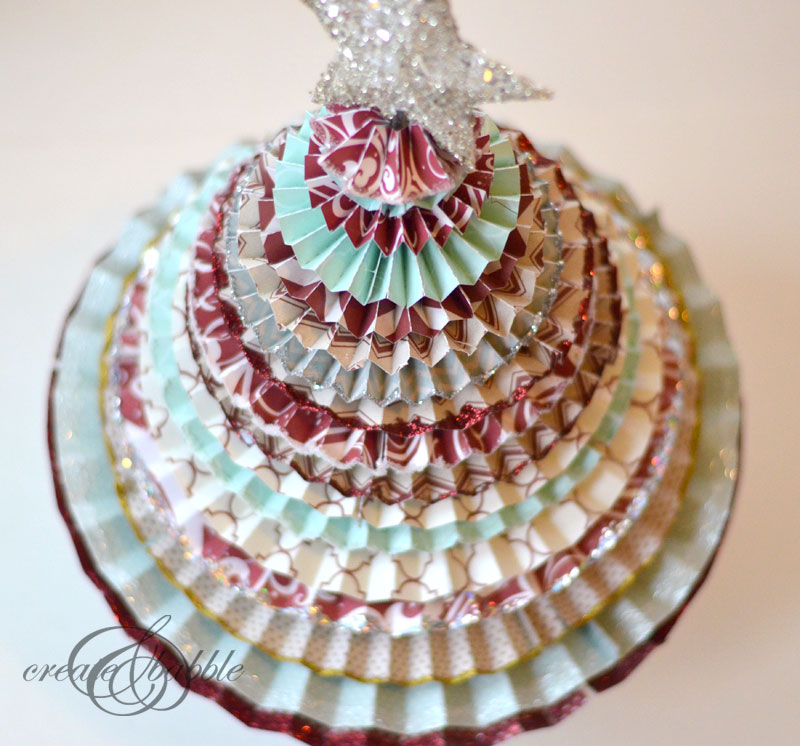 It sort of has a whimsical feel to it, don't you think? Dan said it reminds him of  "How the Grinch Stole Christmas"! I agree that it's rather "Seussish"!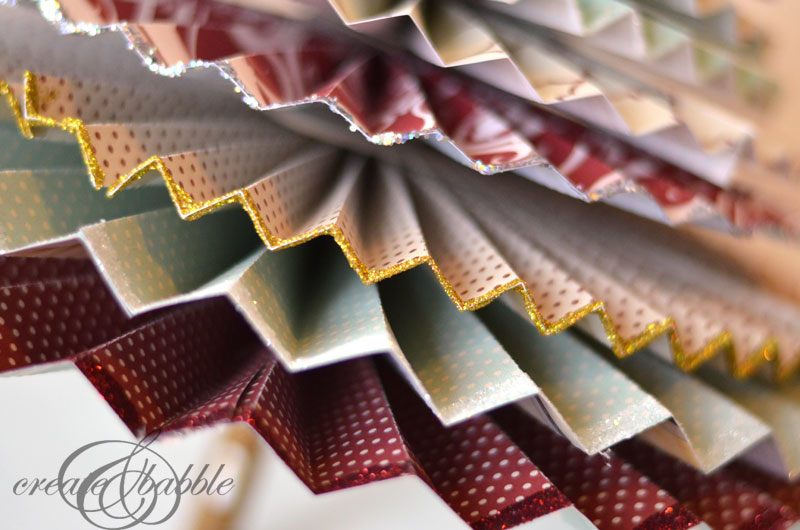 It was super easy to make. I used my Silhouette Cameo to cut perforated lines in 12″ x 12″ doubled-sided card stock and cut them to graduated widths.  To hold the medallion shape together, I hot glued a square of  chip board on one side of each medallion in the center.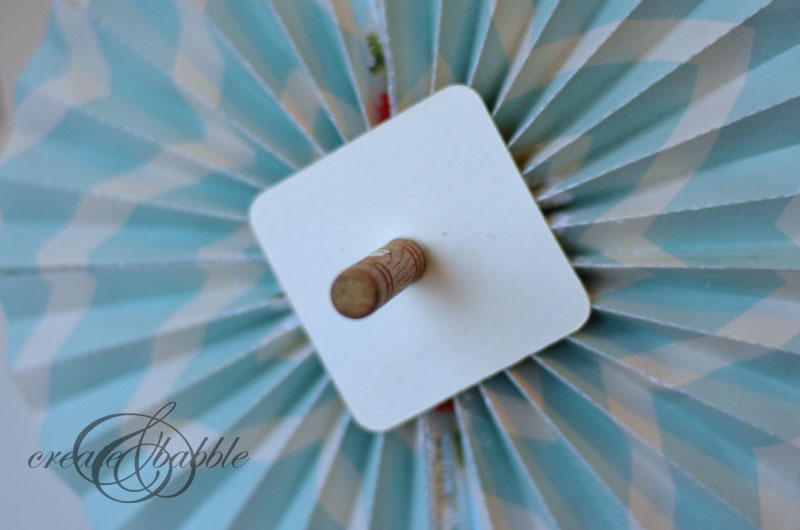 Now you may be wondering what IS that wooden handle-looking thing is that is sticking out of the bottom layer of the tree. Well, it's a skewer. Yep, a barbecue skewer. I skewered through each layer to create the tree.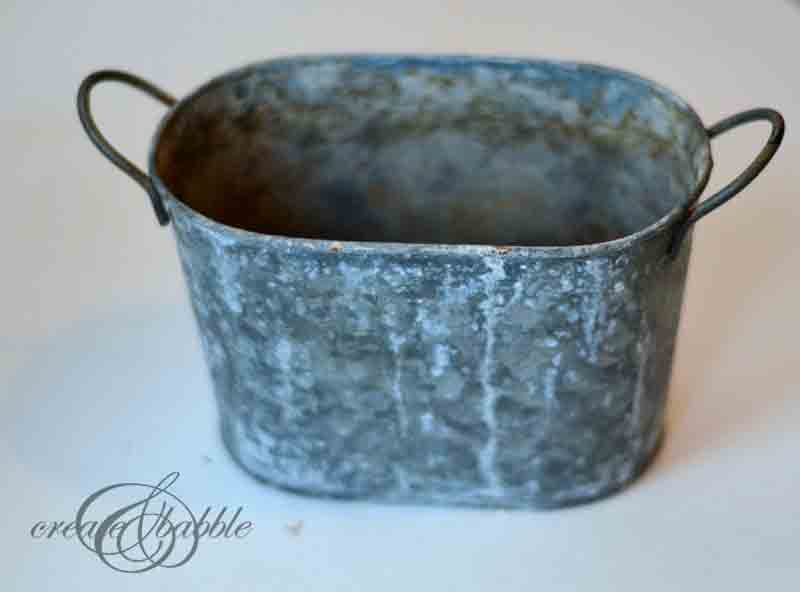 And this lovely little metal tub is the "tree stand".  I had to bend the handles with plyers so that the tree would rest evenly on the edges.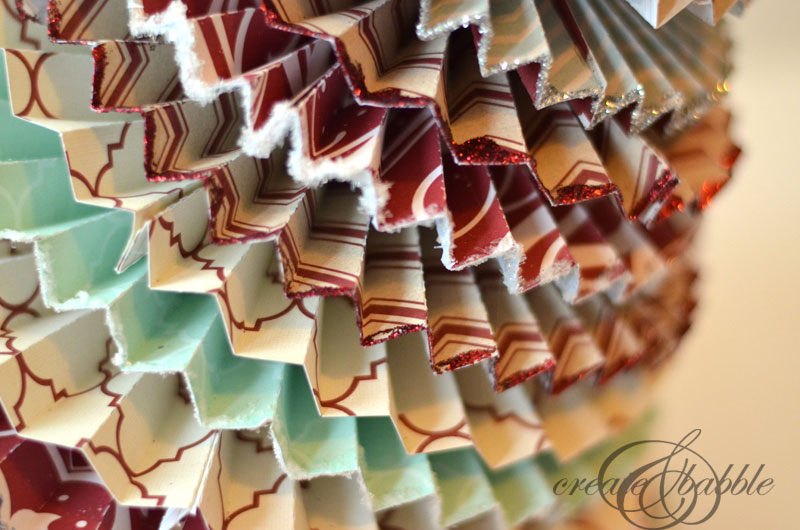 To give the tree an extra little sparkle, I dipped the edges of each medallion in white glue and then srinkled with glitter. 'Cause everything is better with glitter, right? Especially German Glitter Glass. Yes, I have another obsession: German Glitter Glass. I big puffy heart that stuff! I can't wait to show you other ways I am using it.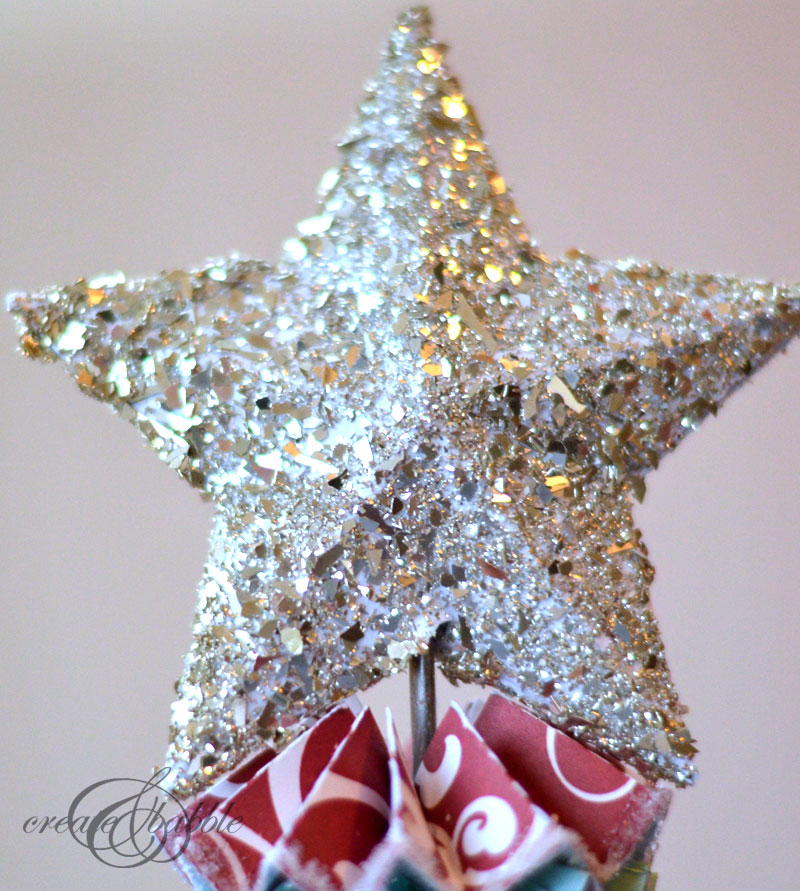 That is one glittery star. Yep, German glitter glass I tell ya! Nothing like it!
Want to Check Out More Silhouette Projects?
My Silhouette Challenge buddies and I are all sharing projects on our blogs today, so peruse the projects below for a wealth of Silhouette inspiration!