Yesterday I showed you my white and silver vignette. Here is the white tulle wreath that is hanging right above it.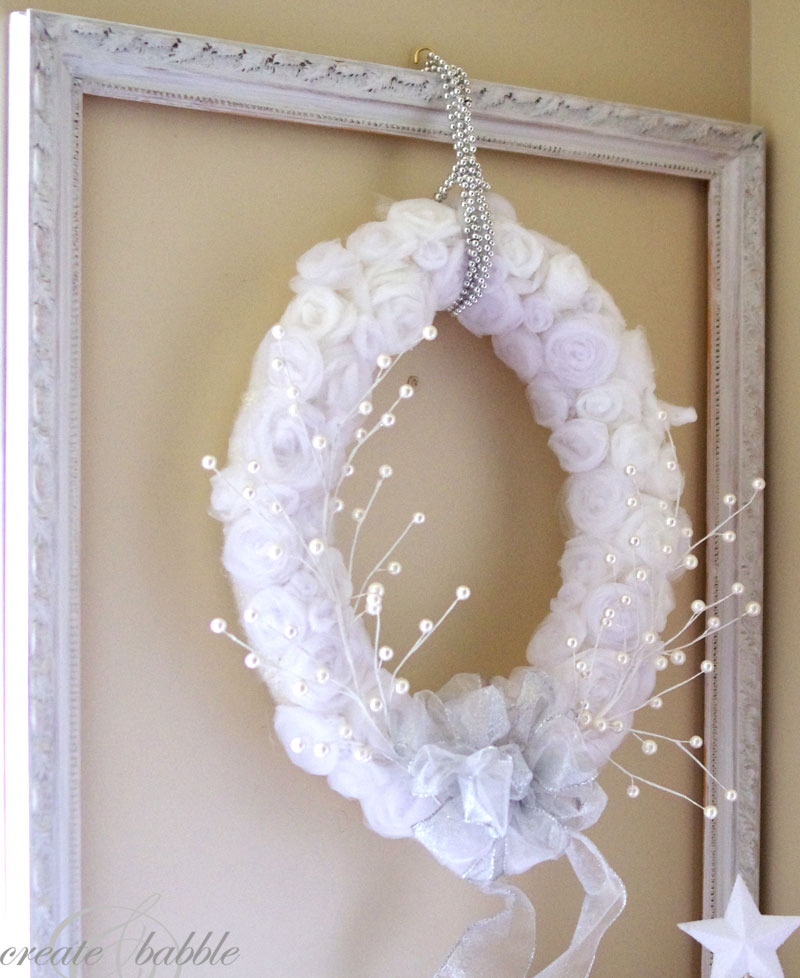 I made the wreath by wrapping white yarn around the wreath form first. Then I added a bunch of wrapped tulle roses.

I'll be the first to admit that wreath-making is not my specialty. Either is bow-making. Big sis made the bow for me. But I can twist yards of tulle into roses with the best of them and hot glue them onto a wreath!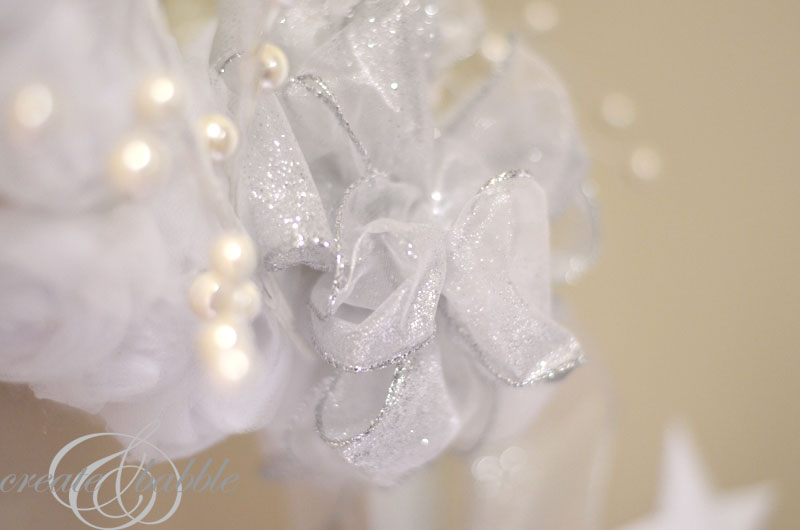 I was on the hunt for a frame to put on that wall. I scoured all the local thrift stores until I found one that wasn't outrageously priced at the Good Will Store. I just popped out the print, gave it a quick coat of white paint and inserted a hook at the top.

Now, how to hang the wreath from the hook. I could have just hung it with a length of tulle, but then the idea hit me. I took three strands of silver beads, looped one end through the other end: instant wreath hanger.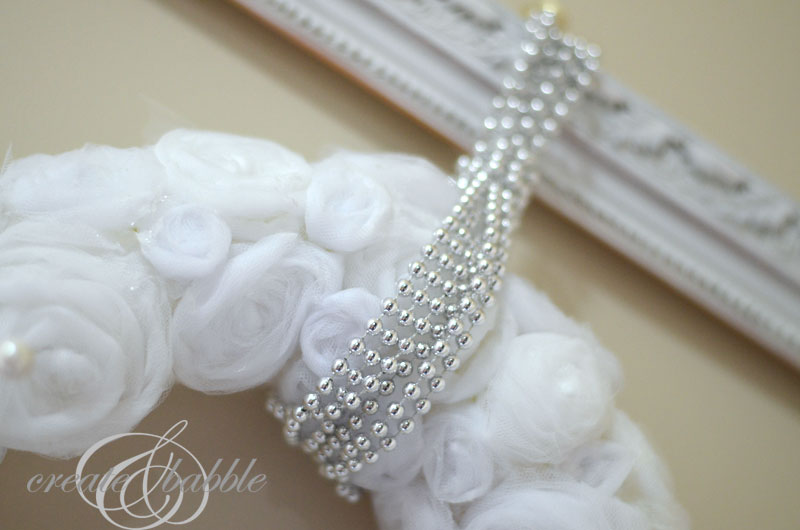 I'm pretty proud of that idea! I'm sure somewhere, someone has already thought of that one, but just let me think I'm the first!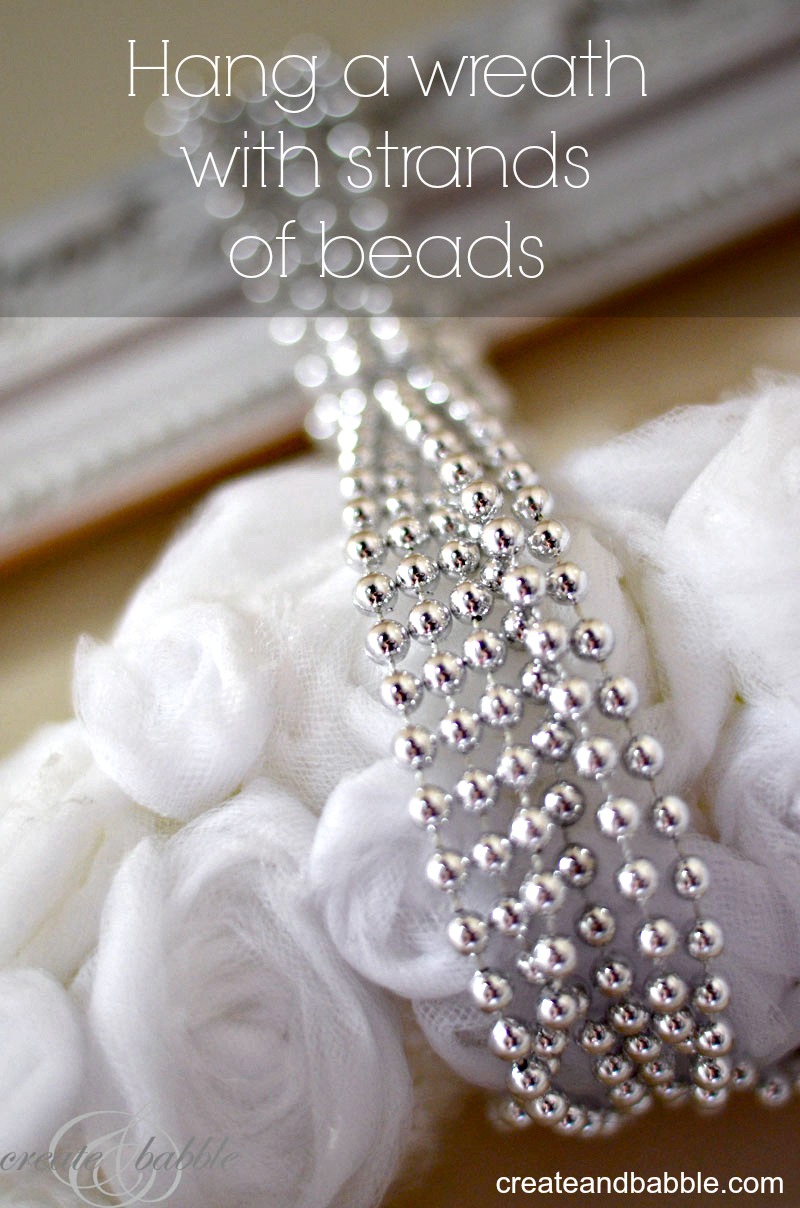 Now I just need to make a wreath for the front door!
I link to these great parties: