I created a white and silver Christmas vignette for my entryway that I want to show you. It is located just inside my front door on an antique sewing cabinet.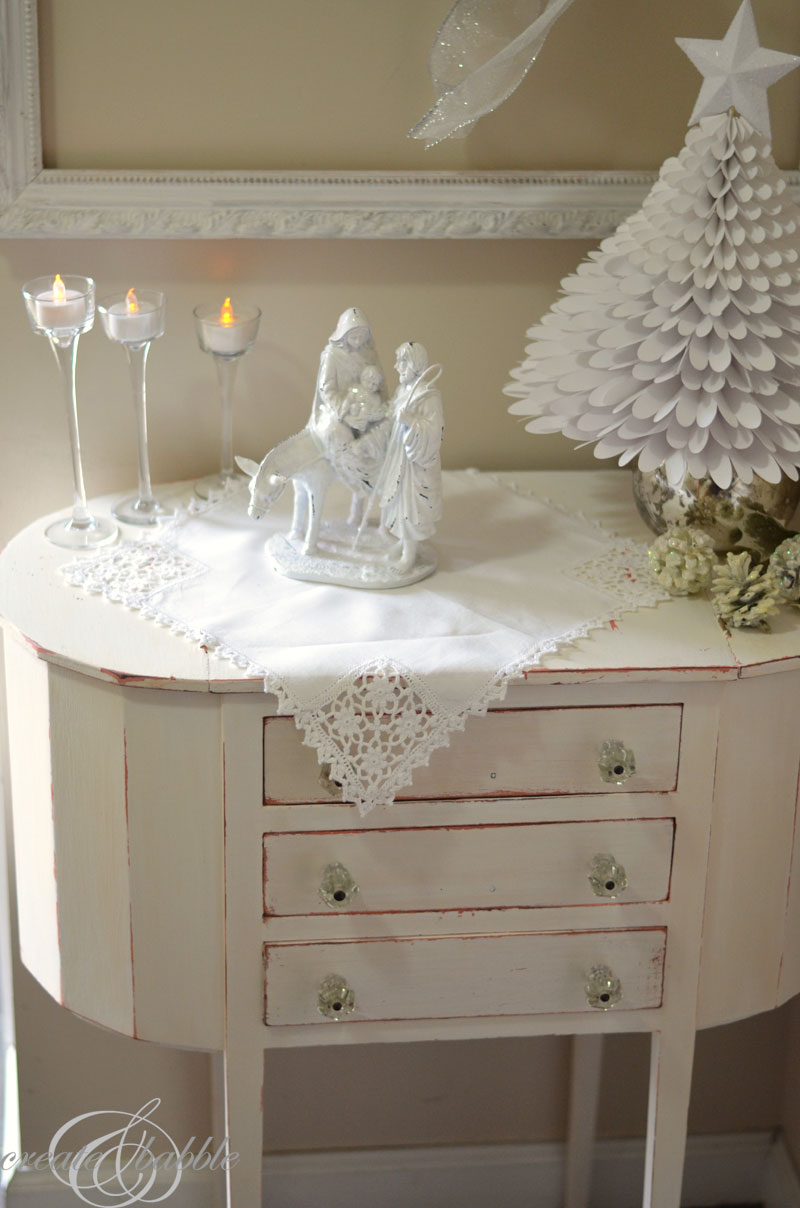 Last year, I painted the cabinet a coral color, but recently re-painted it with some white homemade chalk paint. I distressed the edges so that some of the coral and original wood come through.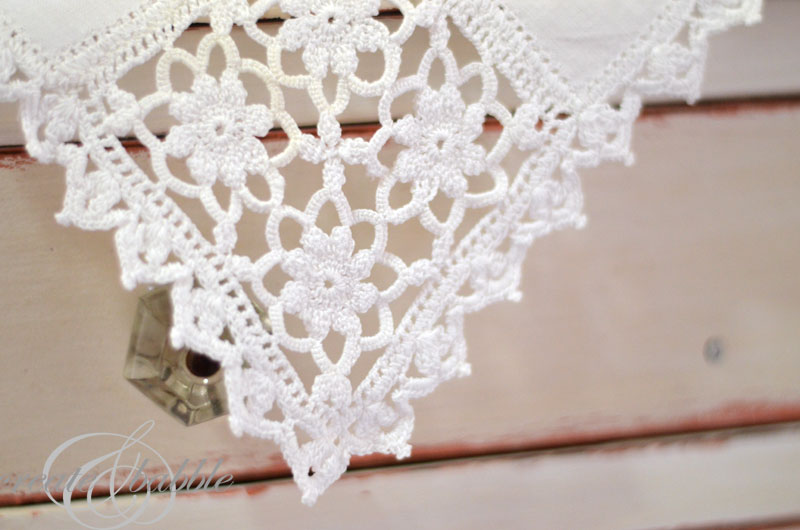 To create my white and silver vignette, I started with a vintage linen napkin that I picked up on Small Business Saturday. I have been wanting to visit Fresh Vintage By Amy for the longest time and decided that Small Business Saturday was the perfect day to go.
Amy has the sweetest little vintage shop in Strasburg, Pa. It is filled with all things vintage: clothing, accessories, home decor items, etc. And she also carries Miss Mustard Seed Milk Paint and Annie Sloan Chalk Paint. Amy also offers painting classes and gift certificates (HINT HINT Santa!)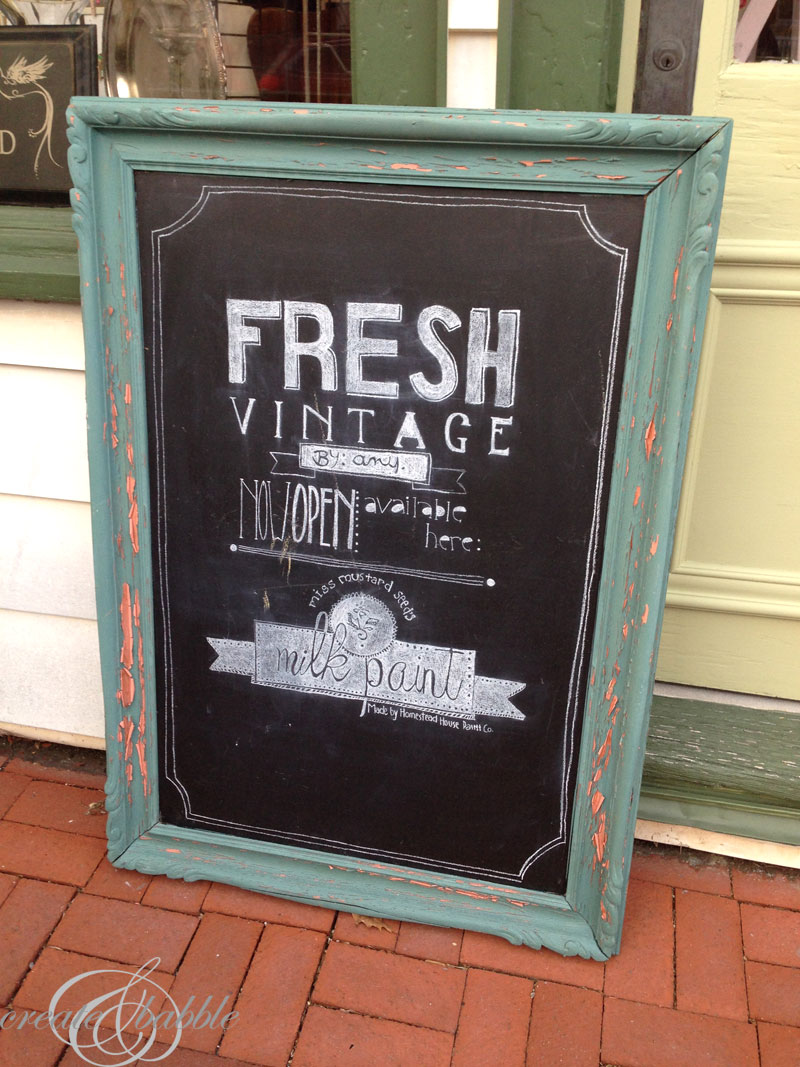 I've been wanting to try MMS Milk Paint for the longest time, and so I grabbed a bag while I had the chance. Watch for a post coming up soon about that!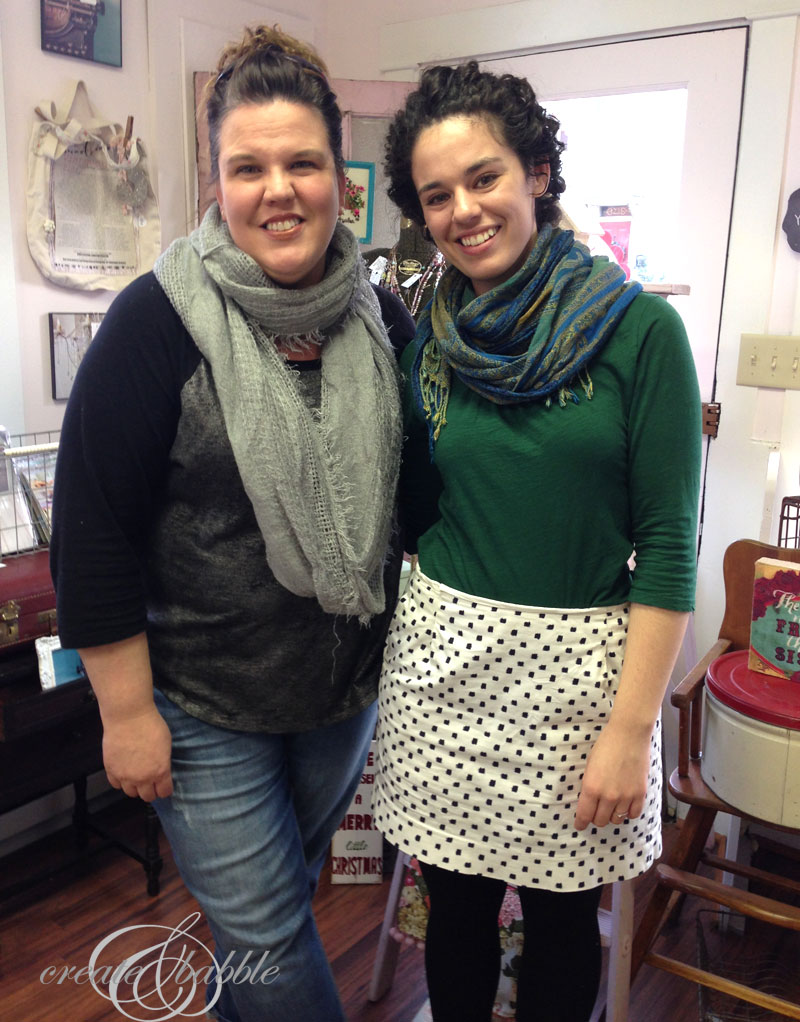 There is the lovely Miss Amy and her assistant (I forgot to get her name!). They were both so sweet and helpful. I can't wait to get back to that store! Update: That is Amy's pretty daughter and her name is Annie.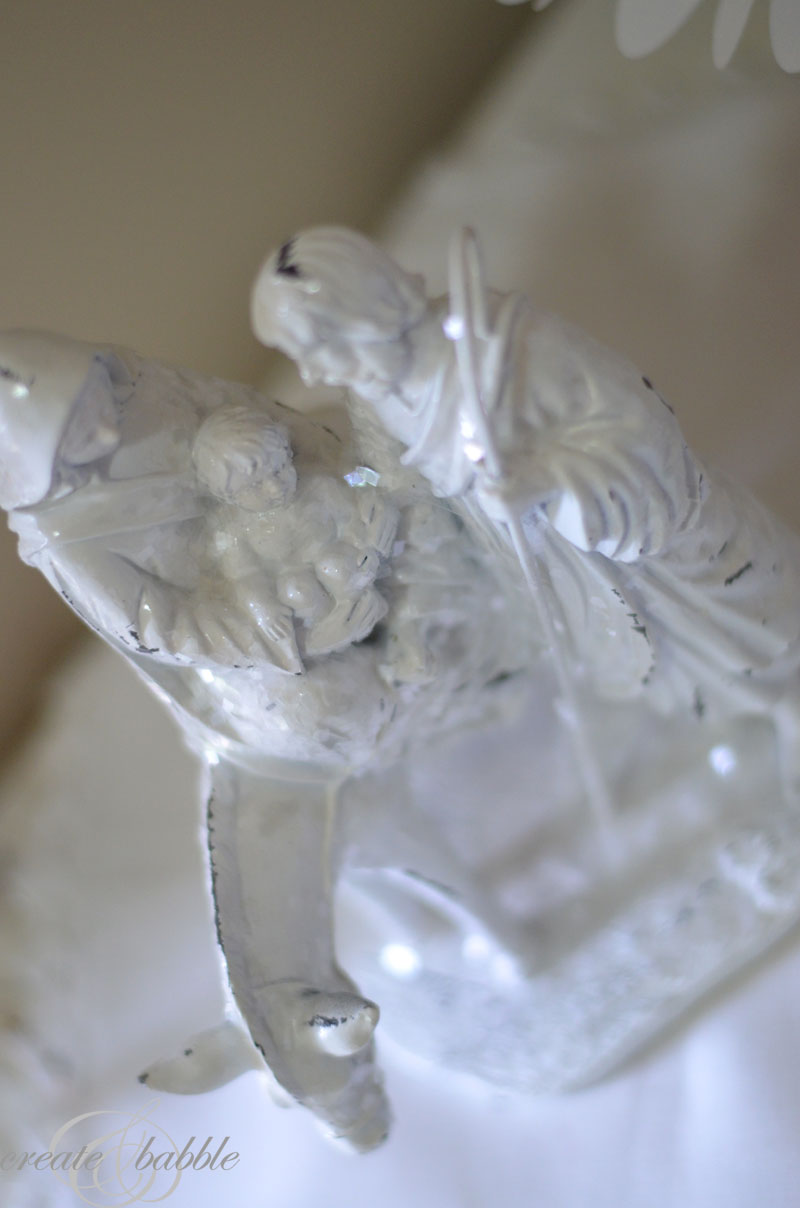 I also bought this beautiful white and oh-so-subtly-sparkly and chippy Nativity statue. I just love it!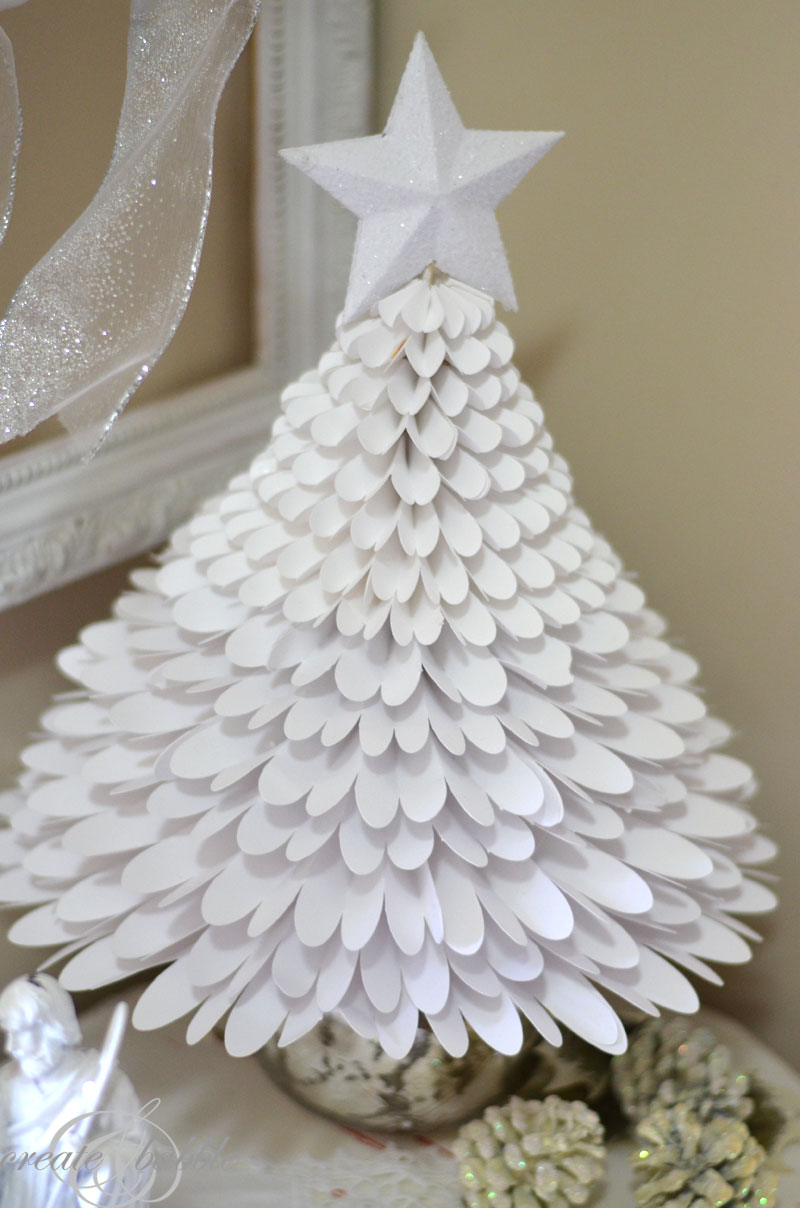 I placed the statue next to the white paper Christmas Tree that I just made. Watch for a tutorial coming up on that, too!