Have you ever made rolled paper roses? I did once a while ago and was surprised at how easy it is and how pretty the paper roses are. I made pink rolled paper roses for the top of three-layer cardboard cake that was used at my daughter's reception where the guests placed their cards. I didn't blog back then, but I'll try to find a photo of it. Since then I have seen trees covered in paper roses in HomeGoods and Target. Although the roses on their trees seem more like very thin wood, I made my version with card stock.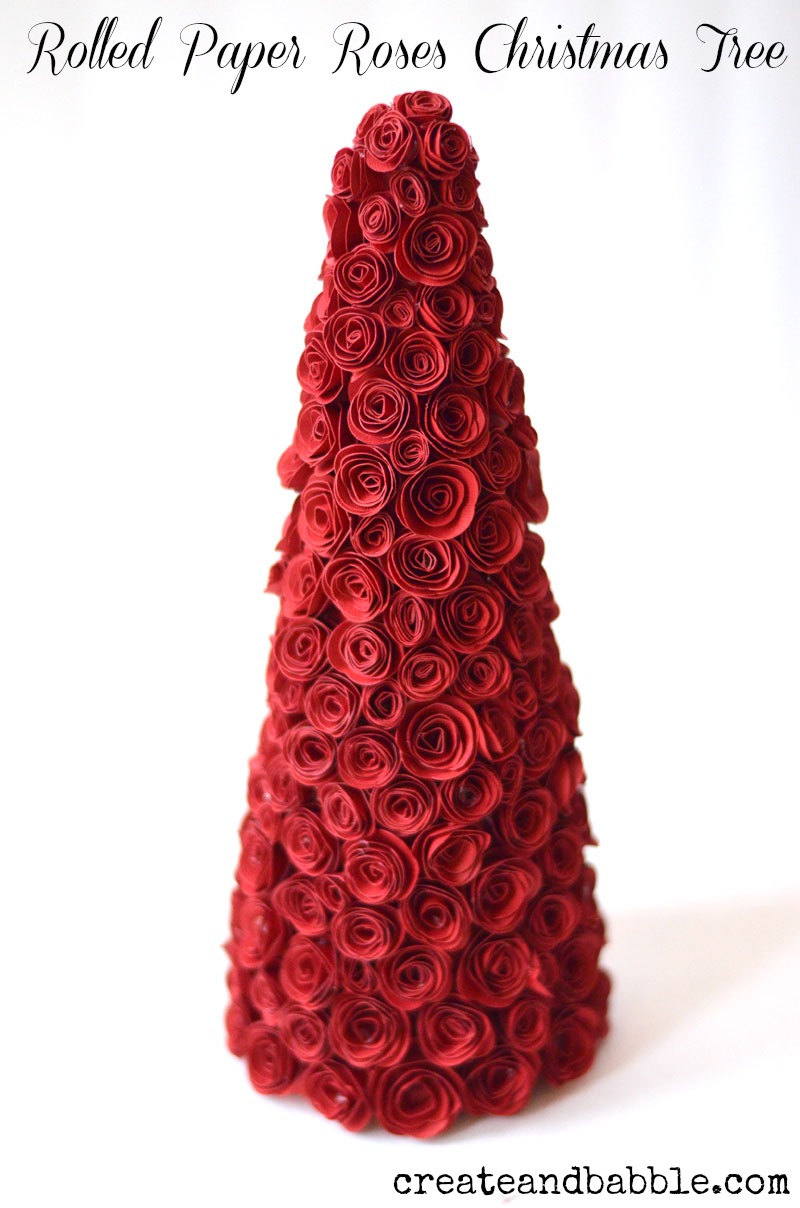 Initially, I wanted to make a large tree. Like two feet high, but as soon as I started making the roses and hot-gluing them onto my tree shape, I changed my mind. THAT was going to take way too much time. Although in hindsight, if I had made the roses bigger, it might not have taken as long. My roses are relatively small – abaout an inch or so in diameter.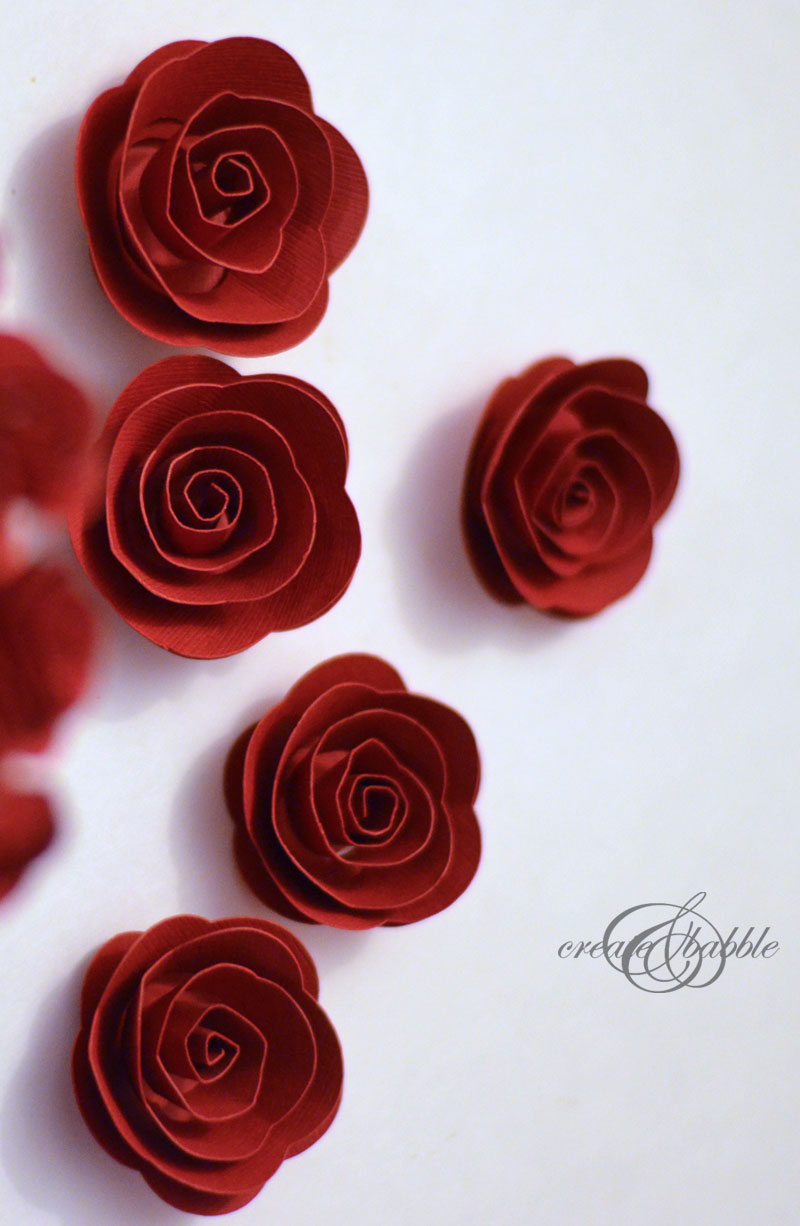 I used my Silhouette Cameo to cut the rose strips using Design ID #11563.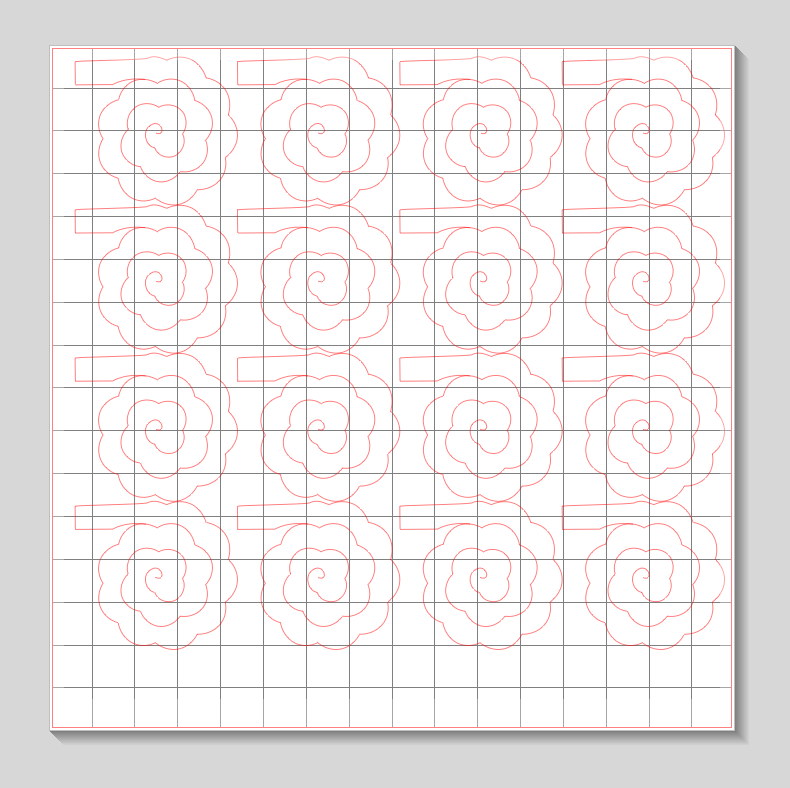 I reduced the size so that I could cut 16 roses on a 12 x 12 sheet of card stock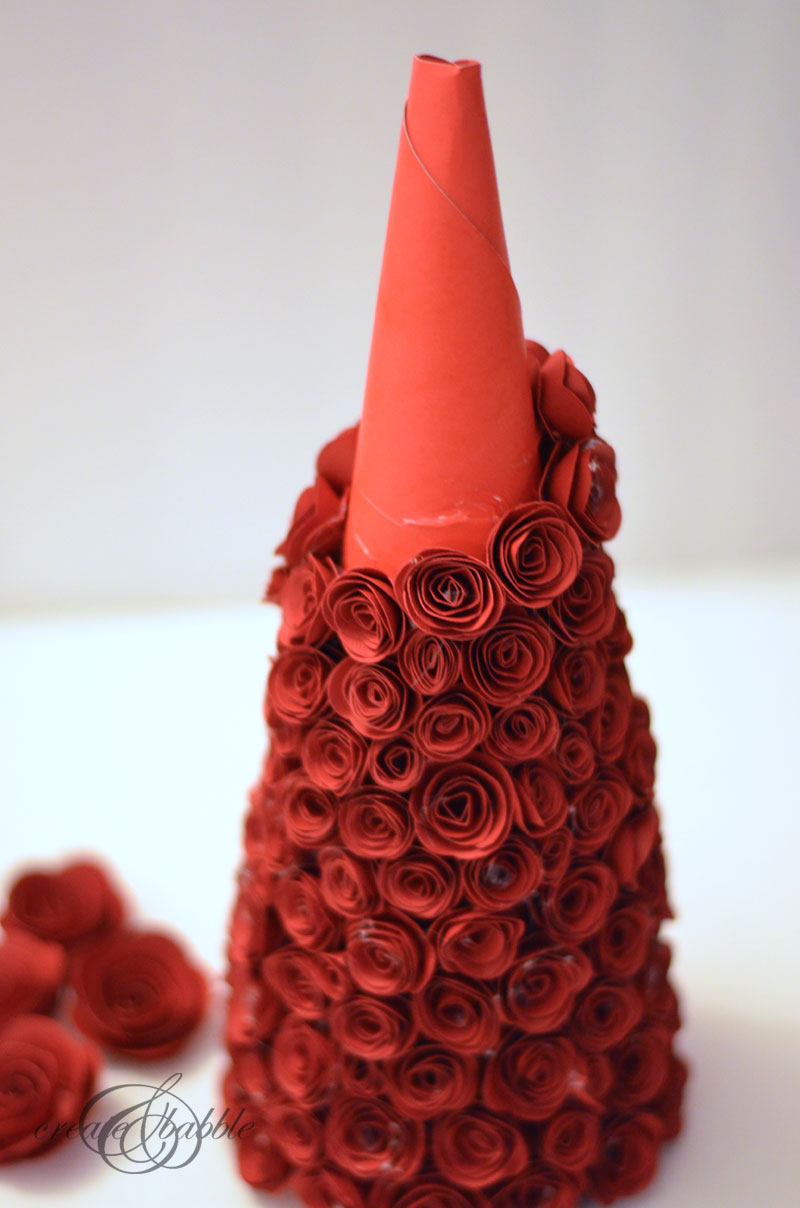 I used a red sheet of poster board from the Dollar Tree and rolled into a cone shape for my tree form.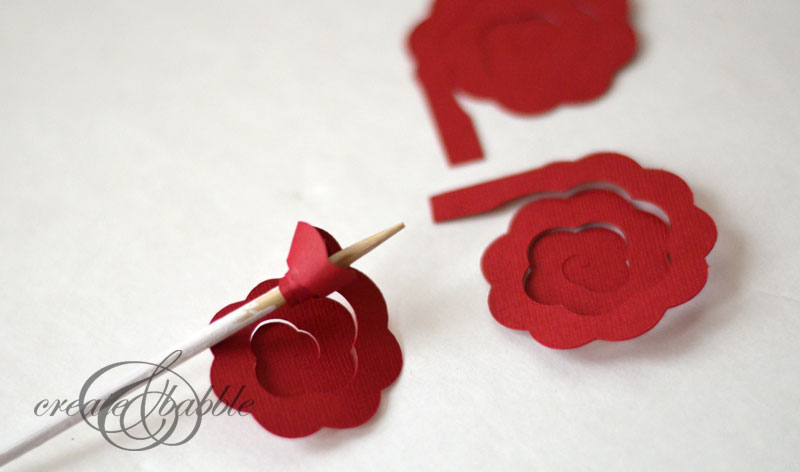 Starting at the "tail" end of the paper rose, I started rolling onto a wooden skewer, just to get it started. Then I rolled it to the other in, winding tightly. Then I let go of the rolled rose and put a dab of hot-glue on the back and glue down the little tab. Once you do a few, you really get the hang of it and can roll them pretty fast.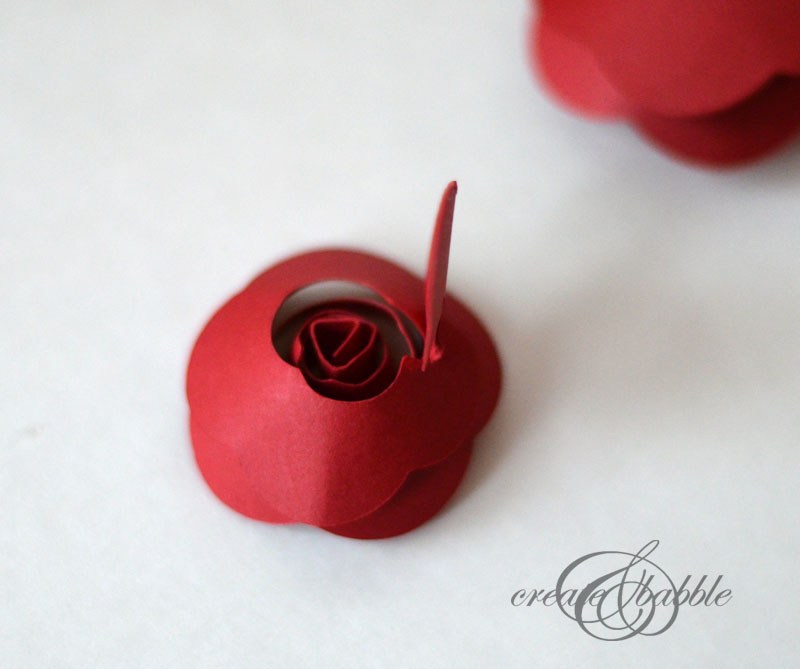 This photo shows the back of the rose where I would put the glue, then fold down the very end which acts as a tab of sorts.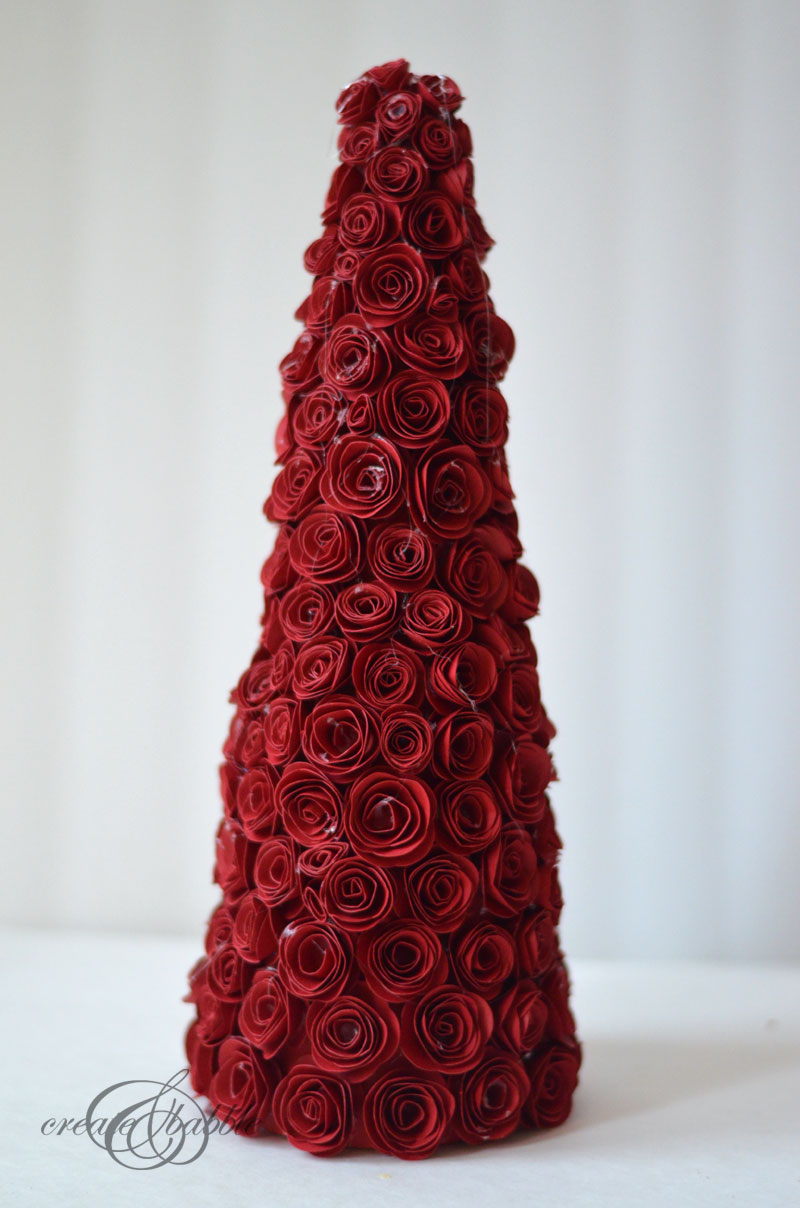 I just kept rolling and gluing until the entire cone shape was covered with roses. Roses and lots of glue globs and strings until I remembered reading seeing this Pin. I got out my blow dryer and no more globs and strings of hot glue.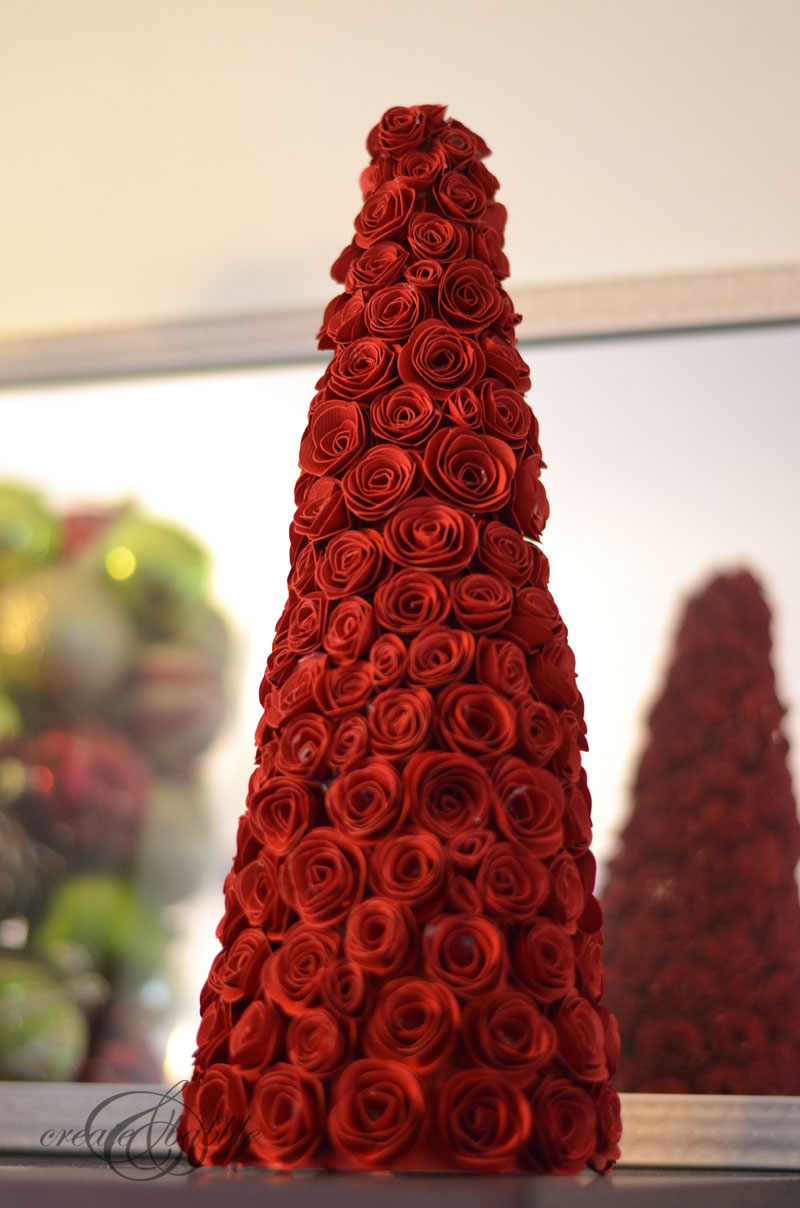 I seem to have a "thing" for paper trees this year! I've made three different kind.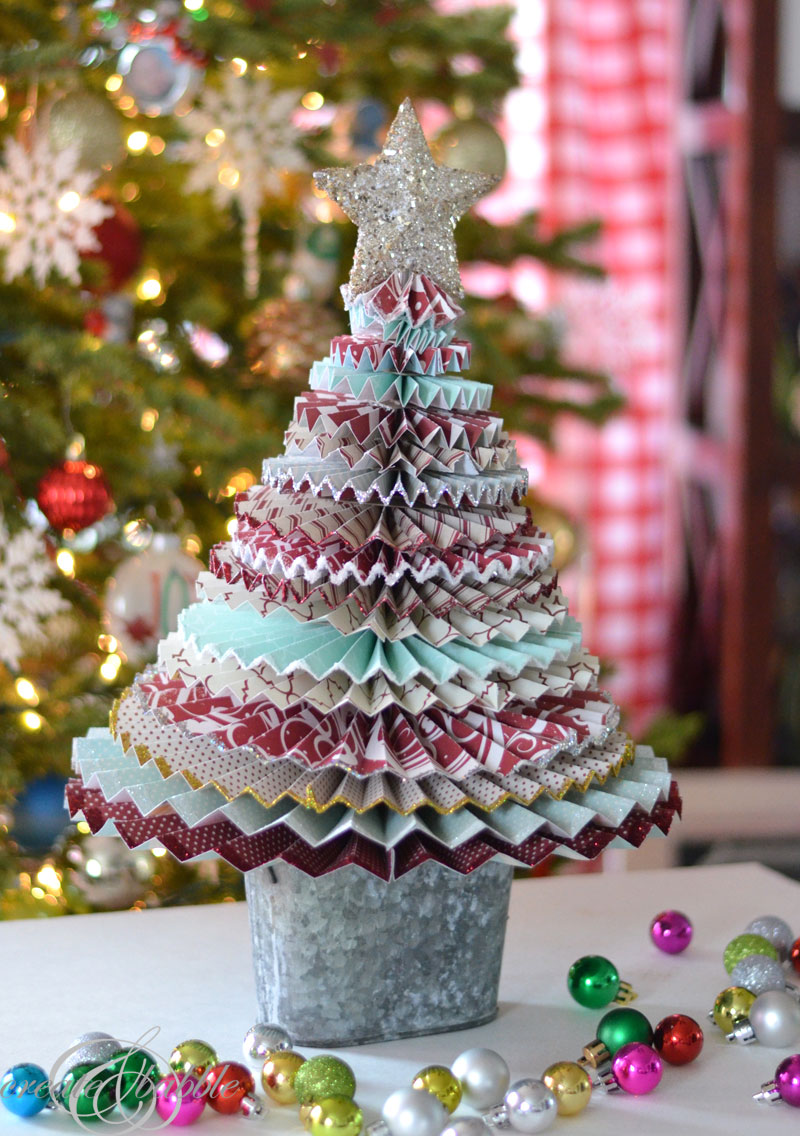 Paper Medallion Christmas Tree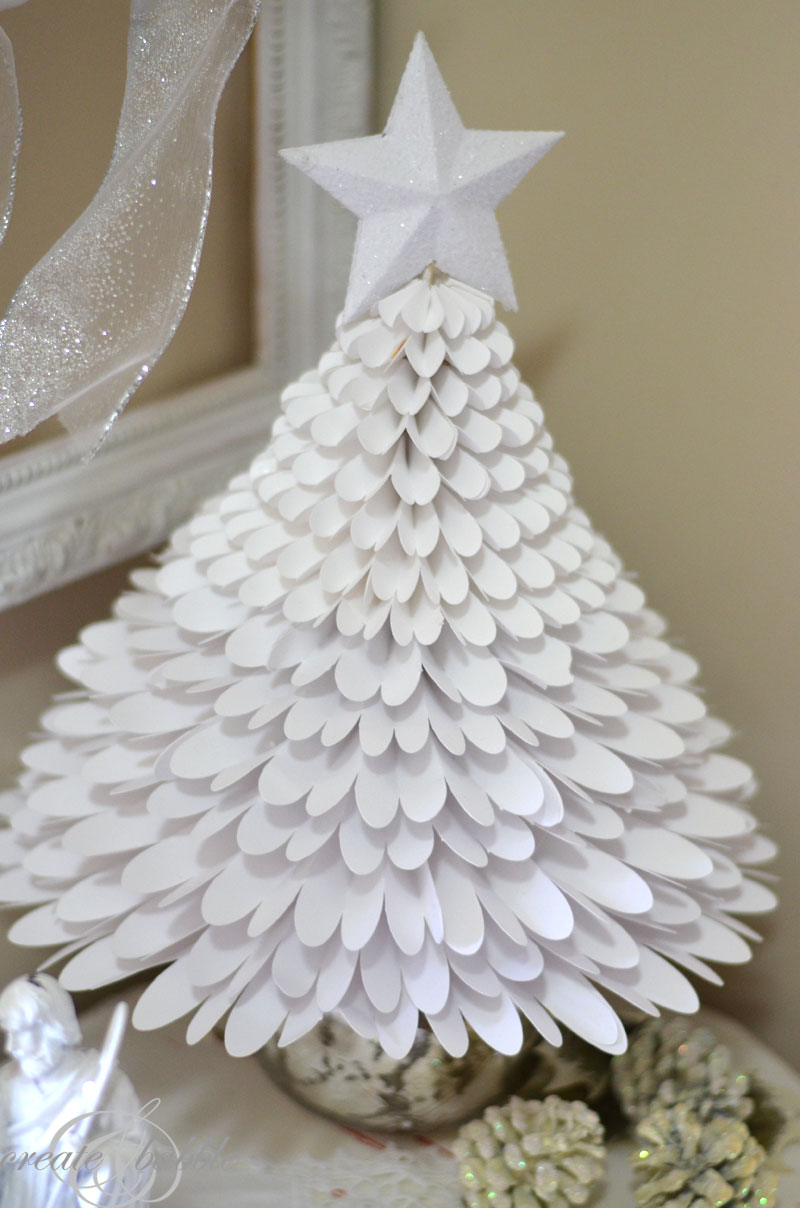 And the white paper tree that is part of my White & Silver Christmas Vignette.
Are you ready for Christmas? I have a few more gifts to pick up and some wrapping to do, then I'm ready to relax and enjoy the season.
I link to these great parties: