It took me a few years to come to terms with the fact that my house is too small for a traditional Christmas tree, Real or artificial. For years we put up a "live" tree and then eventually switched to an artificial tree and we kept making the same mistake. We kept getting traditional shaped trees. We'd cram them in to our space and would even move the furniture this way and that to make room for it.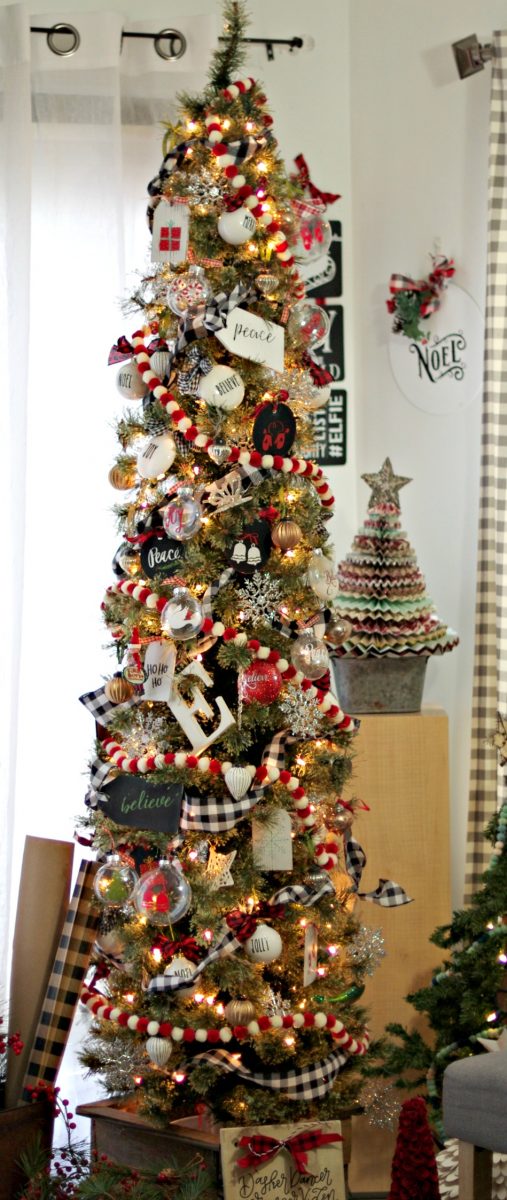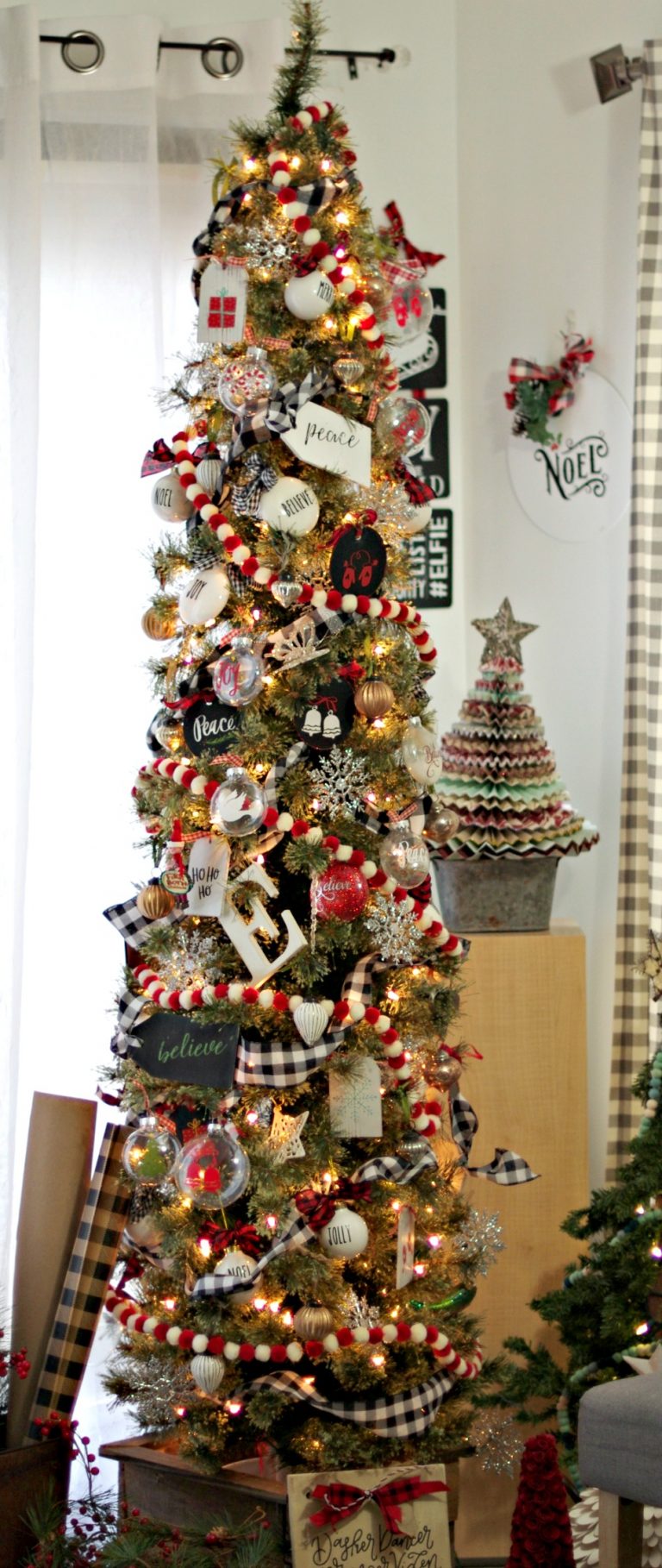 Finally last year I waved the white flag and said that's it. No more rearranging the furniture for a Christmas tree! We're getting a smaller tree. And I bought the perfect Christmas tree for our small space.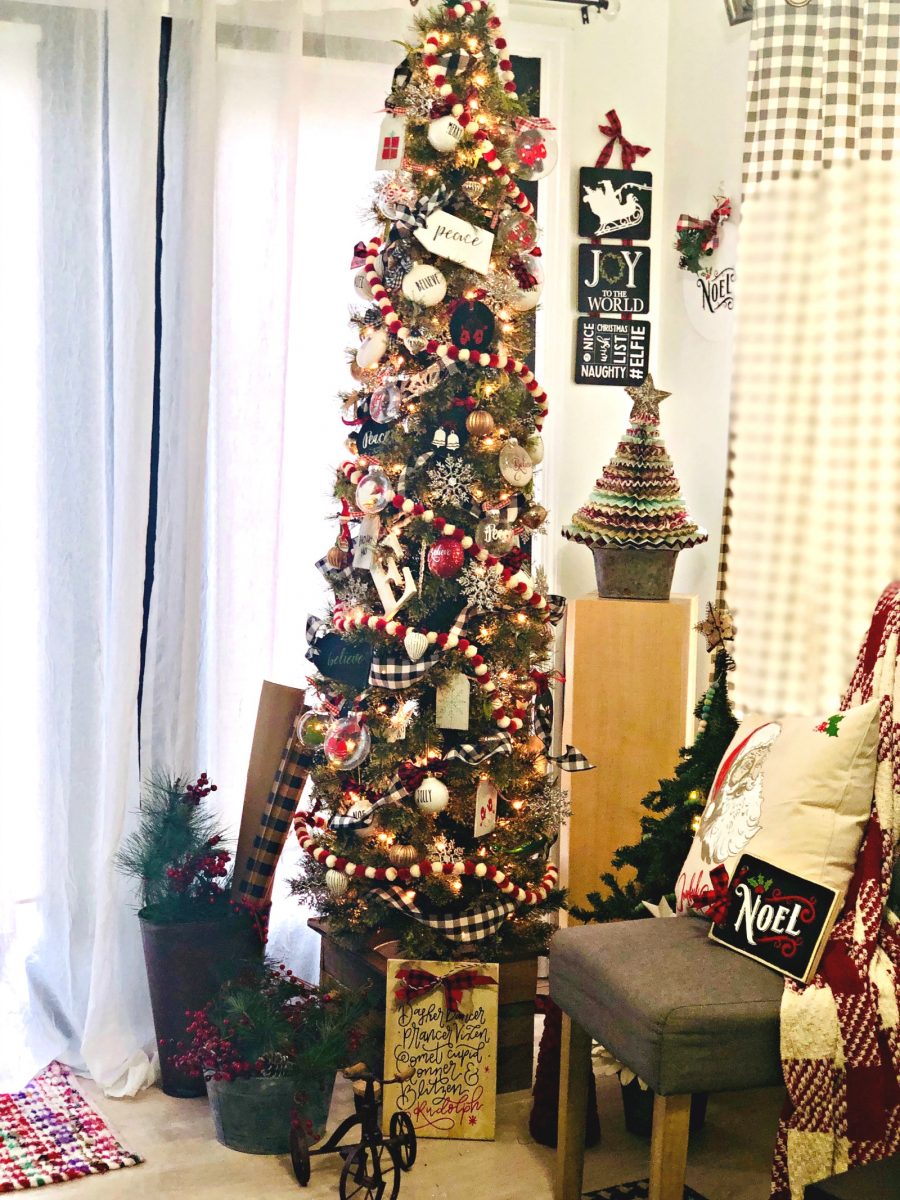 ---
Welcome To The 2nd Annual Christmas Tree Decor Blog Hop!!
We have 24 talented bloggers joining up to share their decorated Christmas Trees with us! So grab a cup of your favorite beverage and get comfortable, because you are going to love the beautiful Christmas Tree Decor being shared.
Let's Meet The Hosts!
Michelle from Our Crafty Mom | Allison from Upright and Caffeinated
Angela from Simply Beautiful By Angela | Chloe from Celebrate and Decorate
Michelle from Weekend Craft | Jeanie from Create and Babble
Cindy from County Road 407 | Erlene from My Pinterventures
Jaclyn from The Dotted Nest | Vicki from 2 Bees In A Pod
Leanna from Faeries and Fauna | Maria from Simple Nature Decor
Marie from The Inspiration Vault | Beverly from Across the Blvd. | Dru from Polka Dot Poplars
Melissa from Welcome To The Woods | Donna from Modern On Monticello
Nancy from Adams And Elm Home | Sam from Raggedy Bits
Shirley from Intelligent Domestications | Wanda from From House To Home
Libbie from A Life Unfolding | Jaclyn from One Thousand Oaks
---
The perfect Christmas tree for our small space: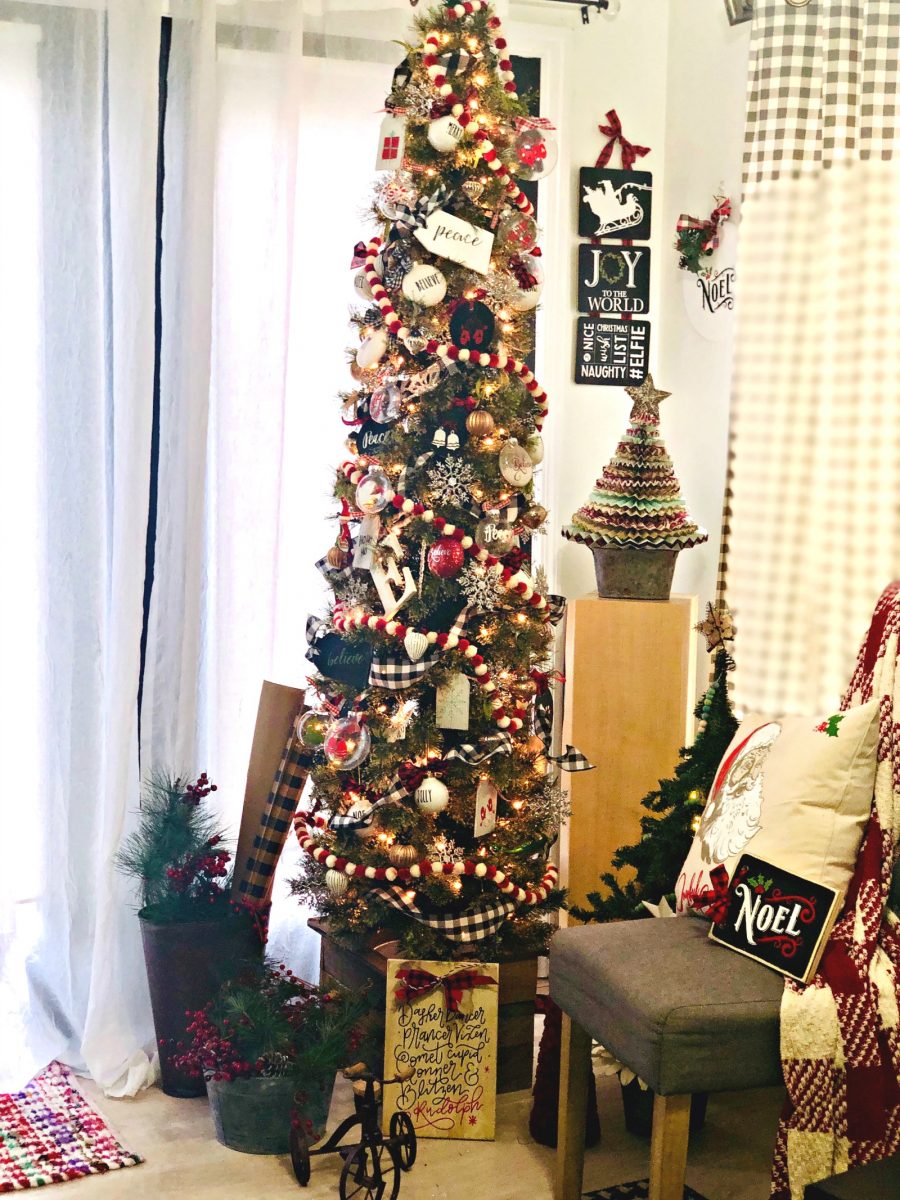 I found this pre-lit, flocked pencil Christmas tree
at Michaels, but they are available everywhere.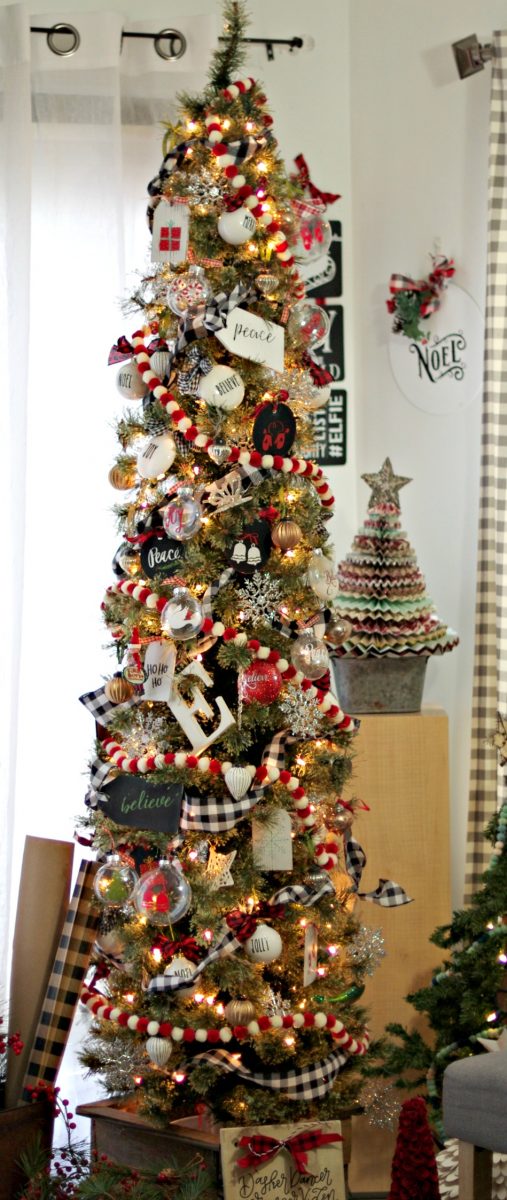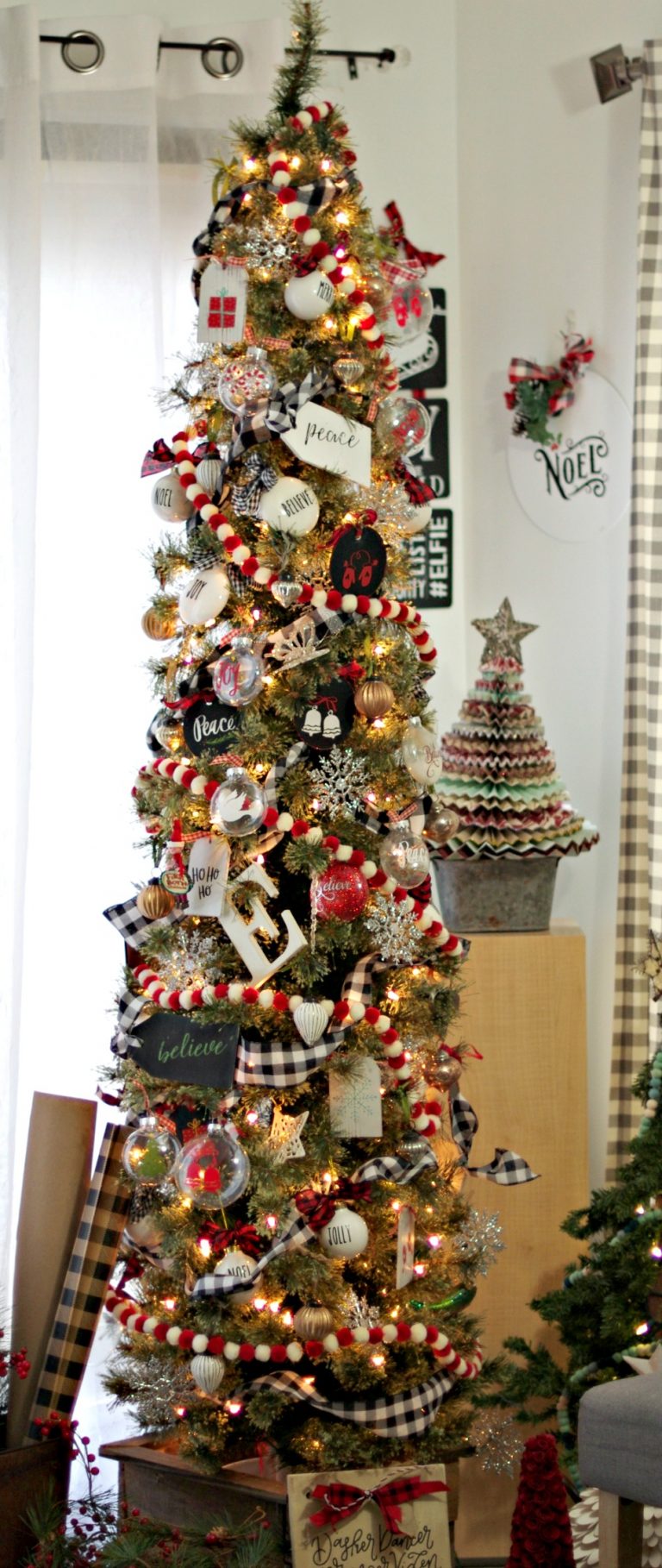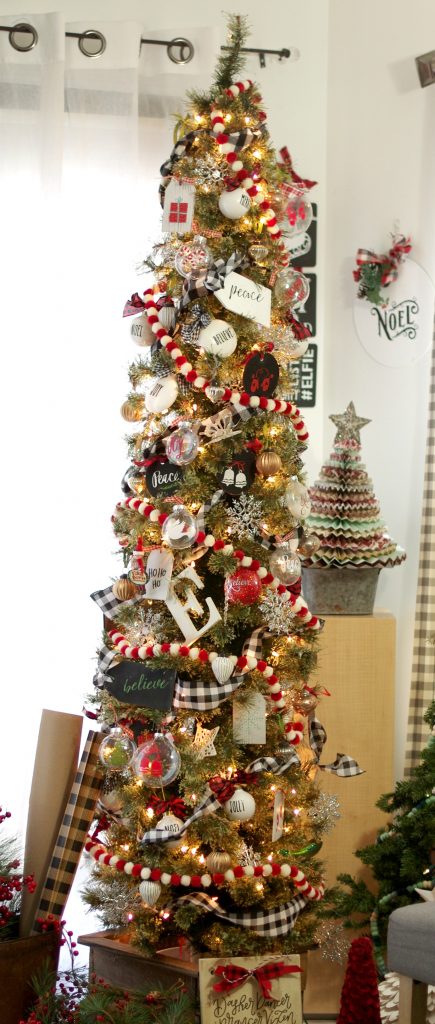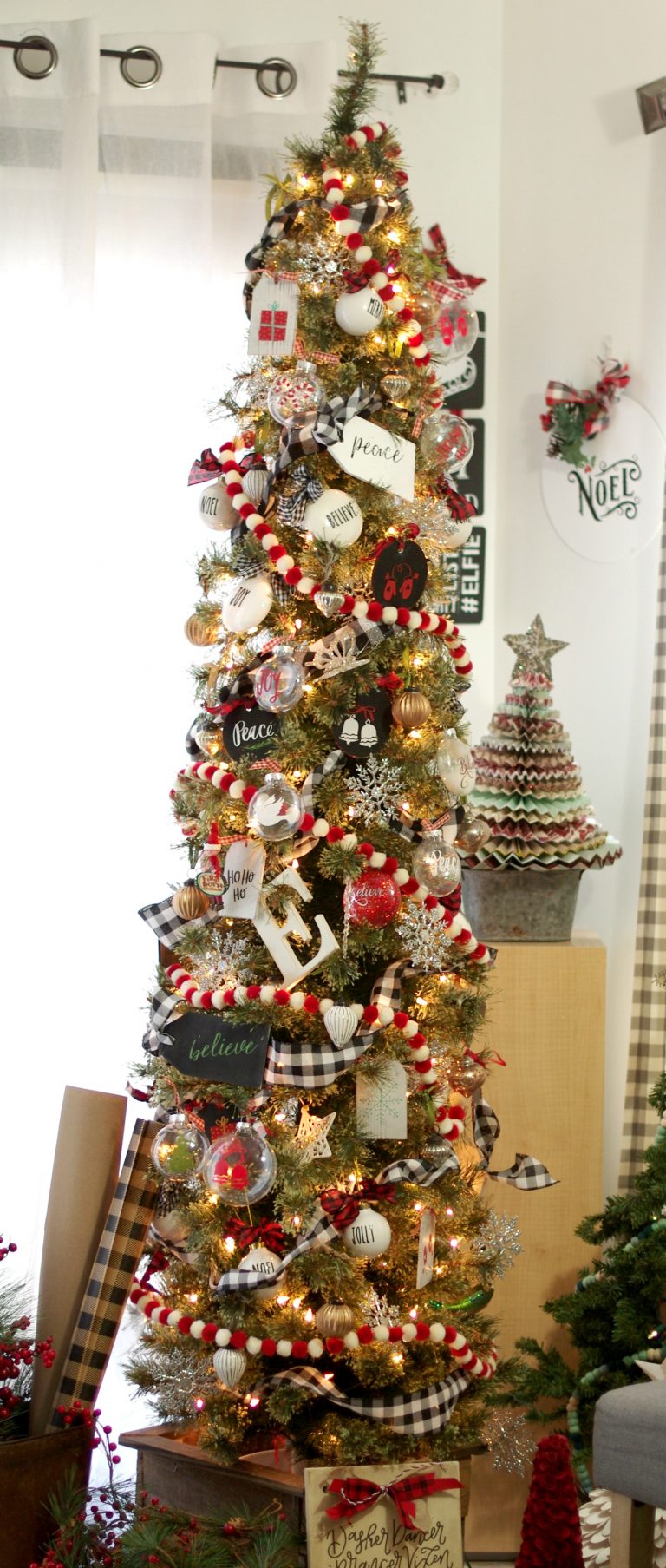 I love everything about this tree. I love that's flocked, I love that the lights are already on it, I love that it's easy to store away, and I especially love that it's so easy to decorate!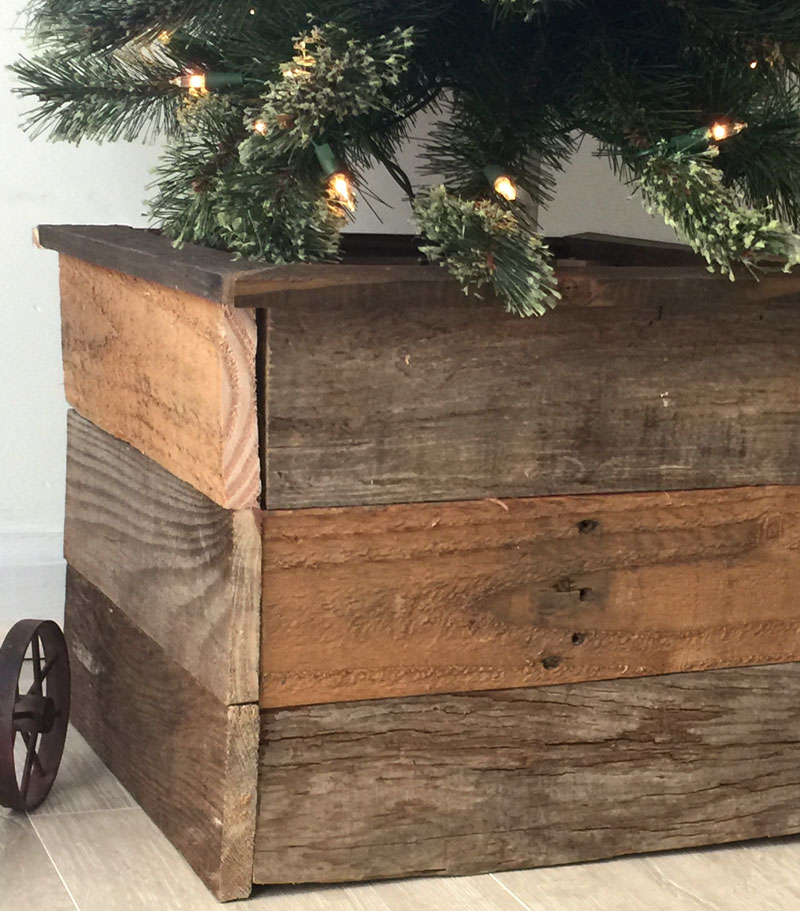 And I love how it looks in the Christmas Tree Box that I built last year.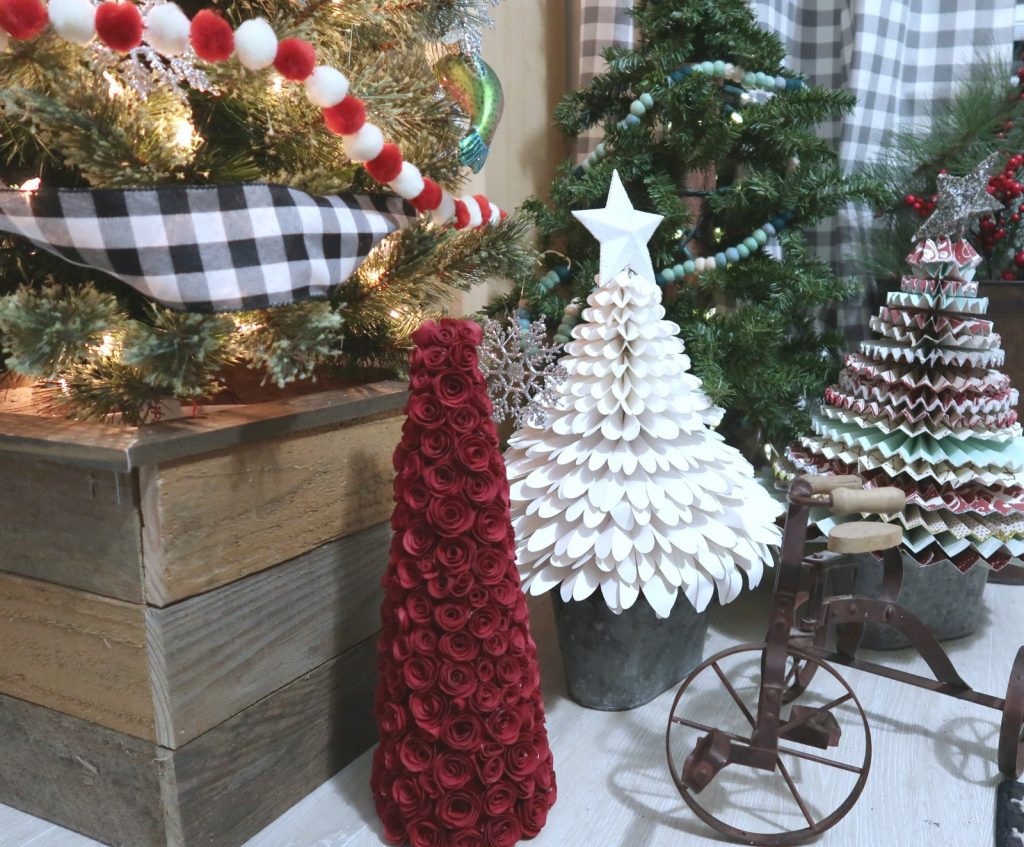 I placed my beloved paper Christmas trees (the rolled paper rose tree, the paper medallion tree, and the white paper tree) on the floor near the base of the pencil tree. Two of these paper tree are five years old and one is four! I bring them out every year and they still look great!!!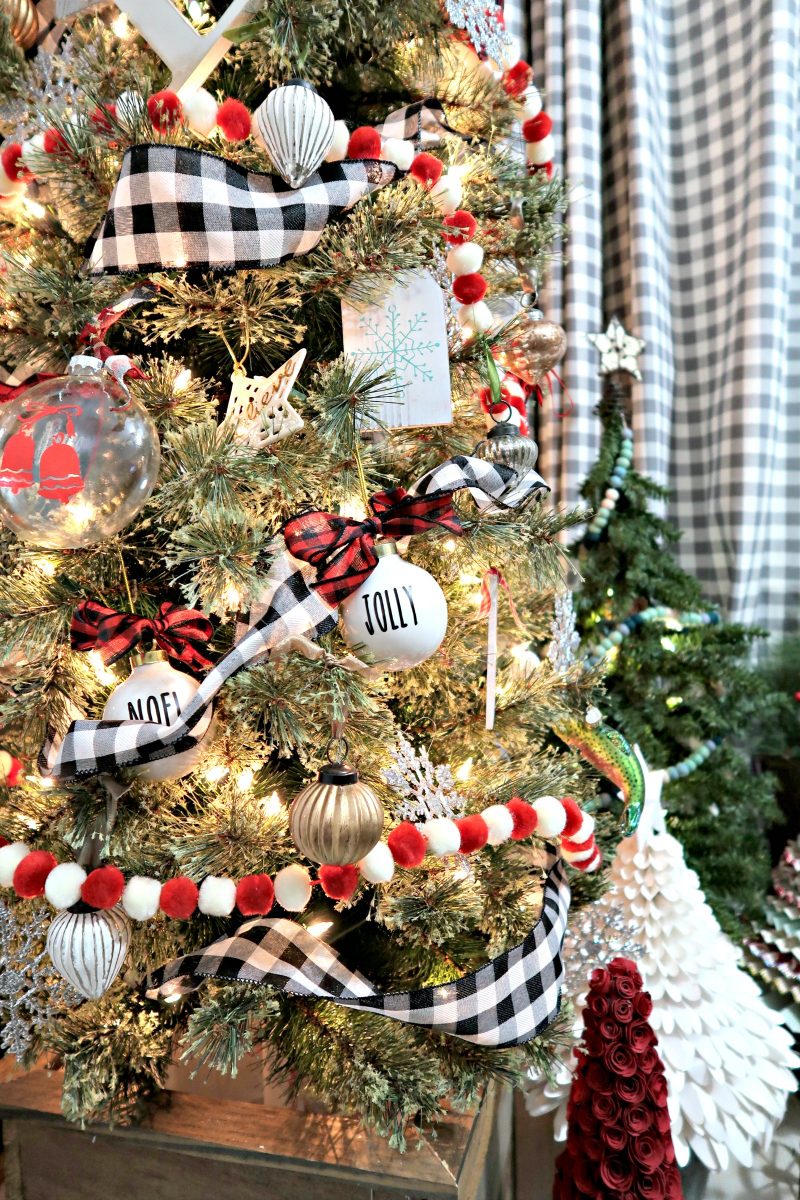 I decorated the tree with the Chalk Couture ornaments that I made recently and few favorites from last year, and of course the ever-popular Believe ornaments.
I also added a few of my favorite things:
Black and white buffalo check ribbon
red and white pom pom garland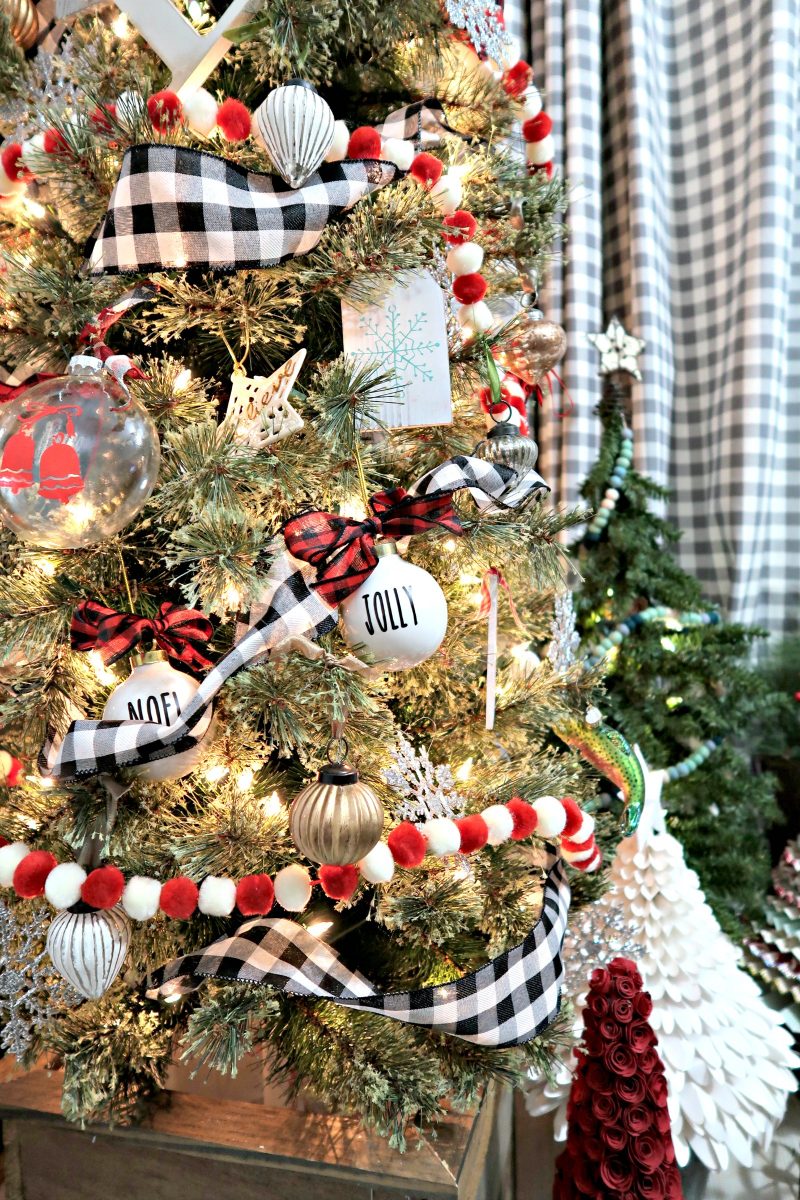 ---
Now let's check out the rest of the beautiful Christmas Trees!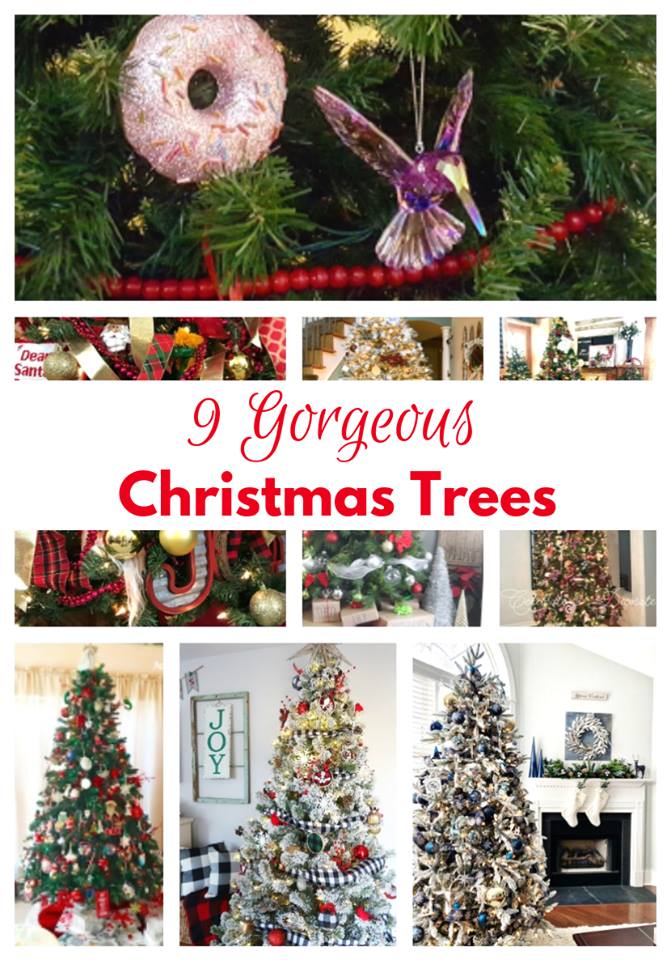 SUNDAY
My Family Christmas Tree: The Treequel – The Inspiration Vault
Four Traditional Christmas Tree – Intelligent Domestications
Blue and Silver Christmas Tree – 2 Bees In A Pod
A Christmas Tree Without Charisma – County Road 407
Rustic Christmas Tree Decor – Polka Dot Poplars
2018 Christmas Tree – Welcome To The Woods
Candy Themed Christmas Tree – Celebrate And Decorate
A Christmas Tree Filled With Memories – Across the Blvd.
Flocked Buffalo Check Christmas Tree – Weekend Craft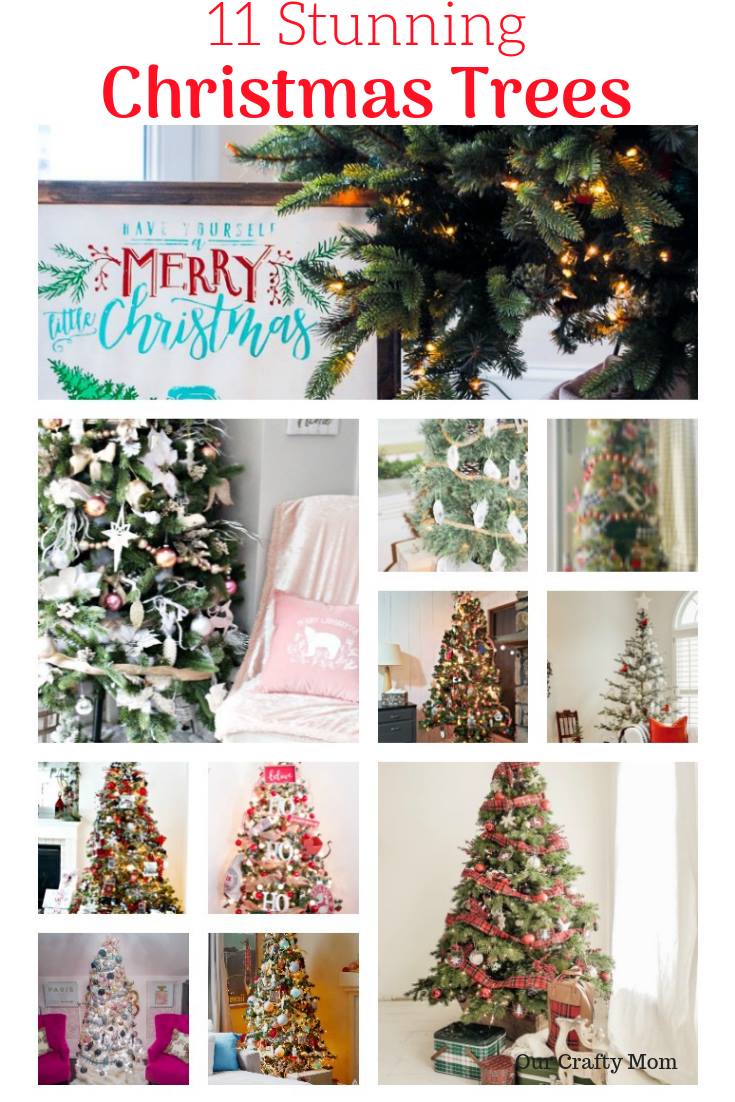 MONDAY
Elegant Christmas Tree With Blush And Metallics – Our Crafty Mom
Vintage Christmas – Upright And Caffeinated
The Perfect Christmas Tree For A Small Space – Create & Babble
Rustic Modern Christmas Tree- Modern On Monticello
Christmas Tree – Adams And Elm Home
Handcrafted Coastal Holiday Tree – Simple Nature Decor
A Rustic Christmas Tree Featuring Buffalo Check – Faeries And Fauna
Christmas Tree Blog Hop – Simply Beautiful By Angela
Plaid Christmas Tree Decorations – One Thousand Oaks
Blush, White and Black Christmas Tree – From House To Home
Farmhouse Bingo Vintage Clock Christmas Tree – Raggedy Bits
Tropical Ocean Christmas Tree – My Pinterventures