Needing something of size and substance above my mantel, which isn't a mantel but a bookcase. I looked through my stash and made a Merry Christmas Sign in Lights.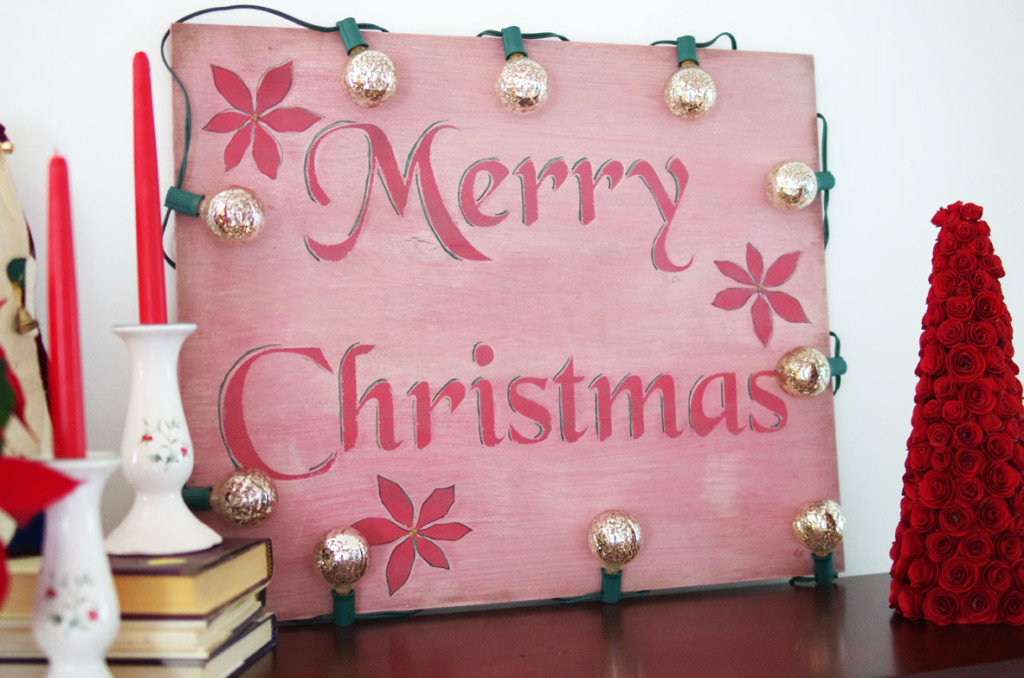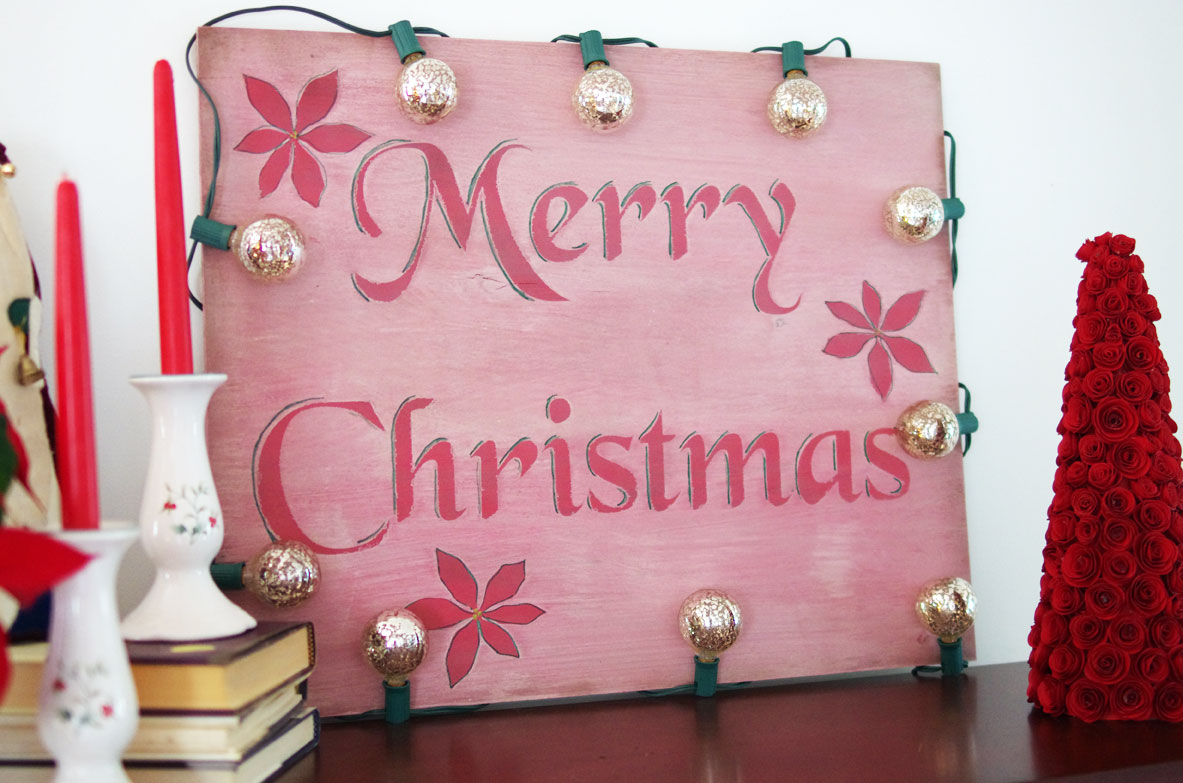 It makes a statement, doesn't it!
It all started when I bought this string of lights at Target: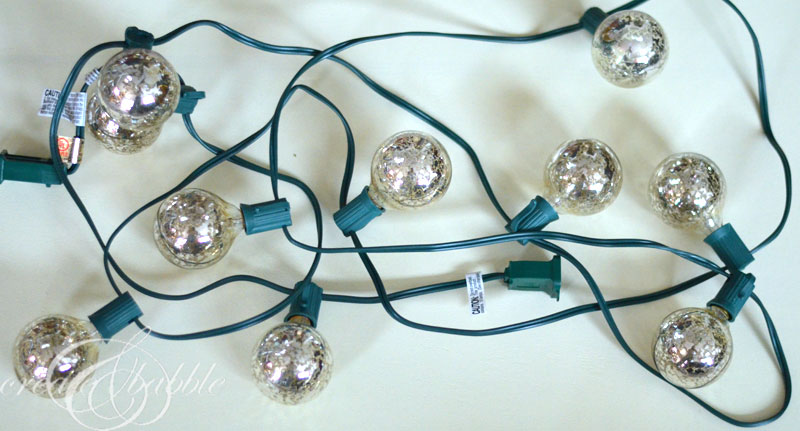 At the time, I wasn't sure what I would do with them. Maybe use them on my bannister or put them on a wreath. Then I saw this: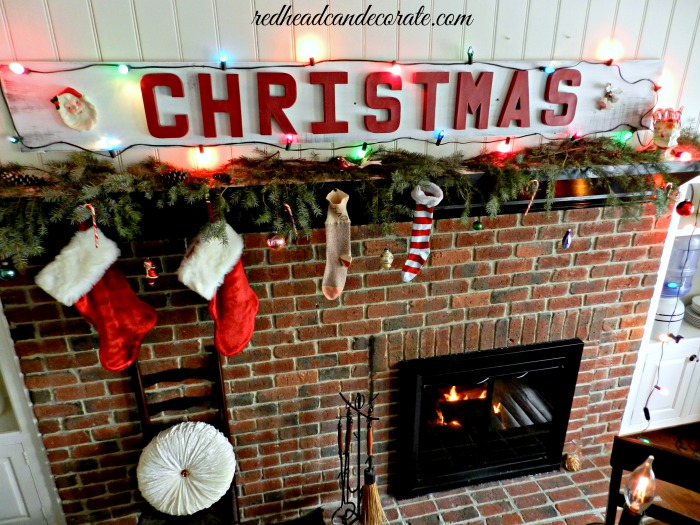 My friend, Julie at Redhead Can Decorate made a Vintage Christmas sign that I love! It was my inspiration.
I knew I had an old board somewhere in my stash. And I had some Miss Mustard Seed Milk Paint and White Wax that I was itching to try. All I had to buy was some wood stain.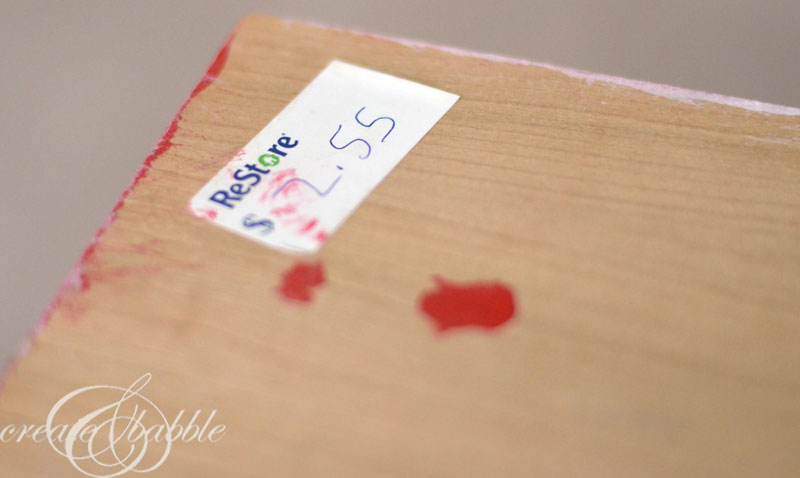 Since I knew I waned the letters to be red, I painted the wood with some red acrylic craft paint that I had on hand and let it dry thoroughly. That's the great thing about craft paint: it dries nice and fast.
While the paint was drying, I went to my favorite crafting tool: my Silhoutte Cameo, and cut the letters out of a long sheet of vinyl. Then using transfer tape, I placed the letters on the board.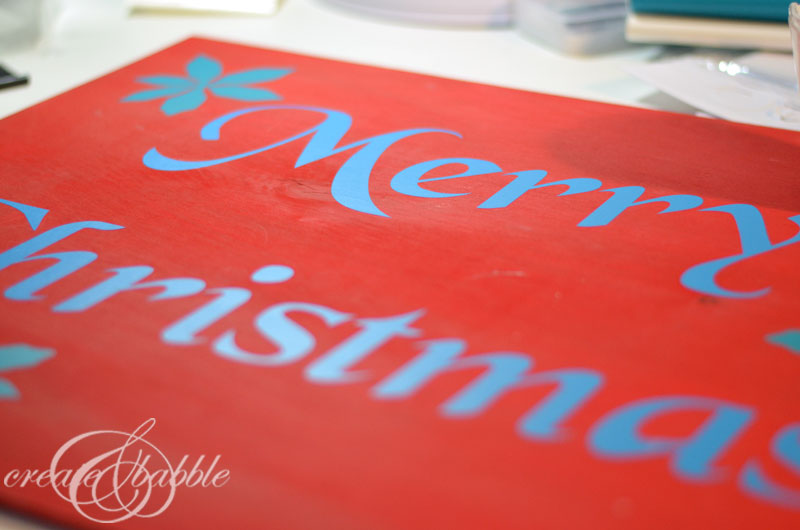 Since I was going for an old, vintage look, I wasn't overly concerned about making sure all the edges of the letters were firmly pressed down, just well-adhered. Then it was time to try out the milk paint. I read the directions and knowing I wanted more of a stain than an opaque paint, I mixed three tablespoons of water with one tablespoon of the milk paint powder.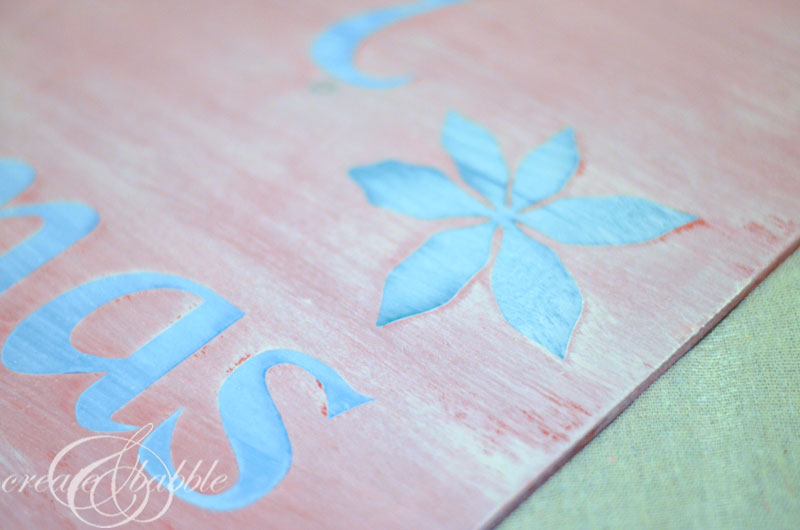 Just the look I was going for. I wanted the red to show through the white stain.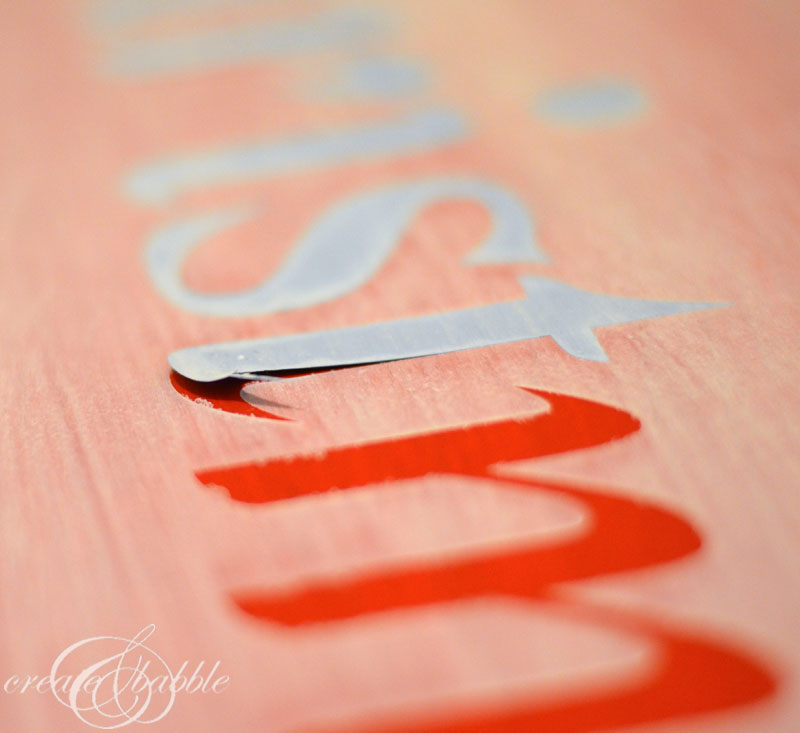 I removed the vinyl letters and gave the whole thing a light sanding.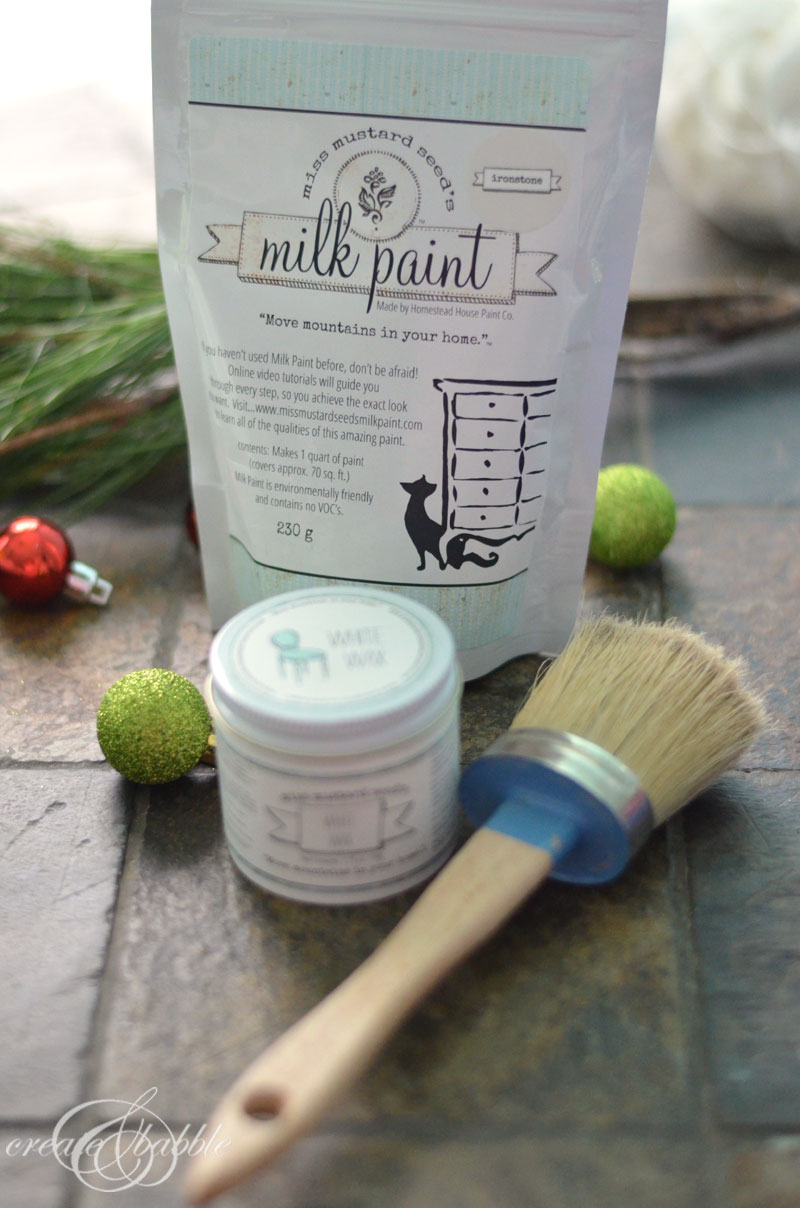 Then I made a little mistake. But I was dying to try out the white wax. I bought the wax brush and everything!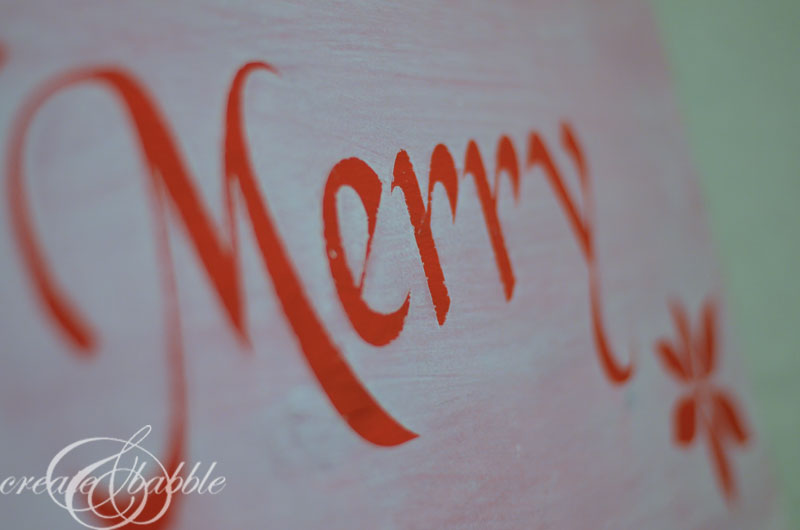 I may have applied too much wax. It made the sign whiter than what I wanted. Dark wax would have been the smarter choice. Oh well. Live and learn. No problem, though. I just wiped off as much of the white wax as I could and buffed. It was still looking a little too white soooo: I applied stain. I applied it verrry sparingly and wiped it off right away. I just wanted to darken it a little. That seemed to do the trick.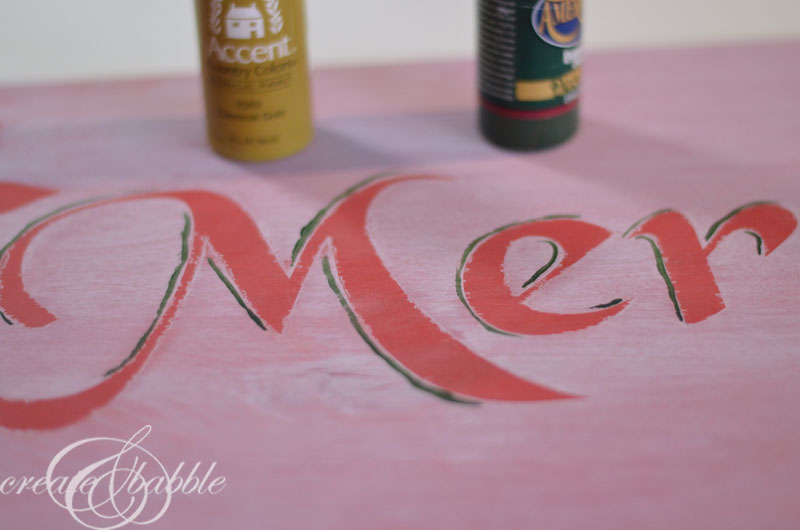 To bring more dimension to the letters, I outlined the left edges of the letters with my unsteady hand with a tiny brush and some green craft paint.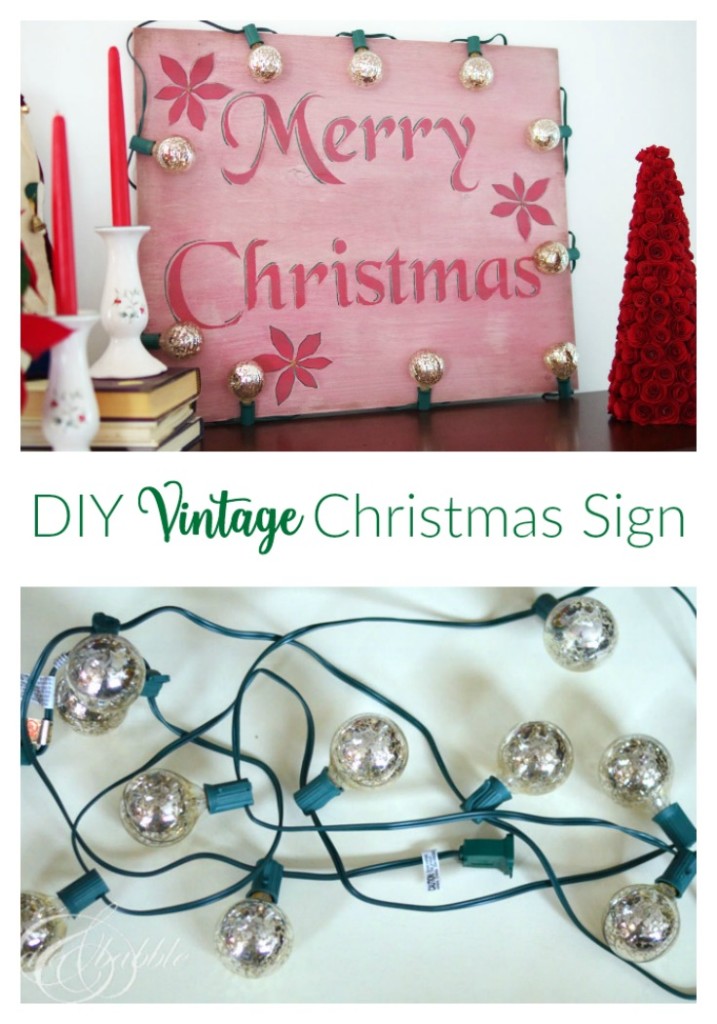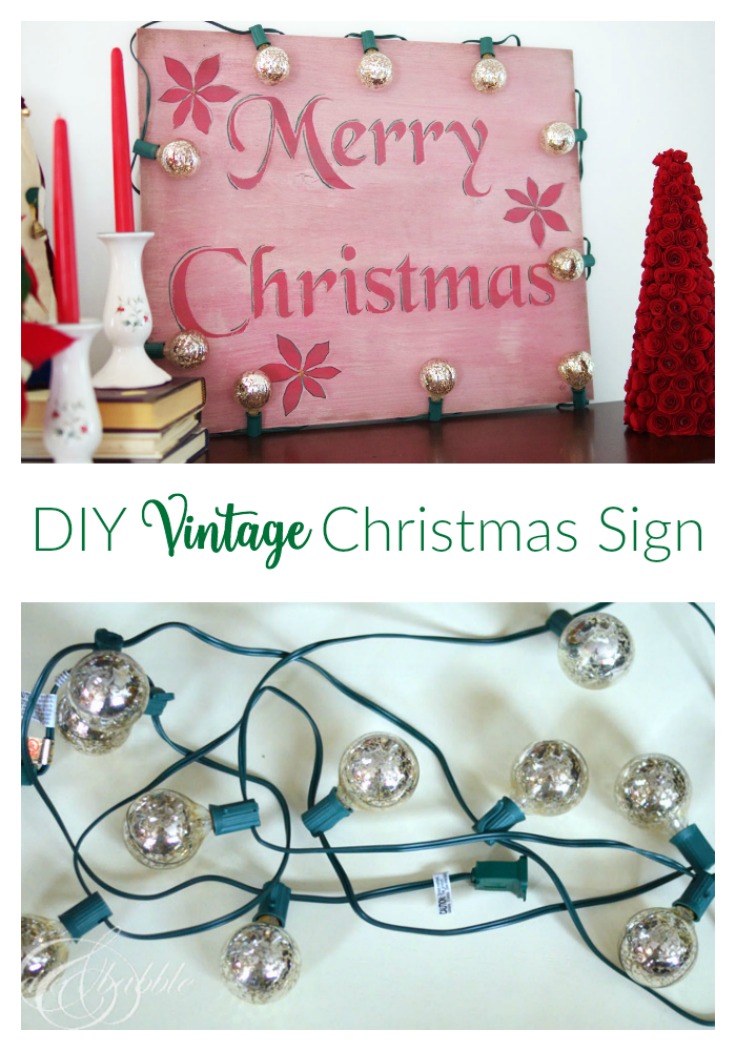 All that was left to do was attached the lights! Luckily this strand has clips behind each bulb that made it super easy to attach.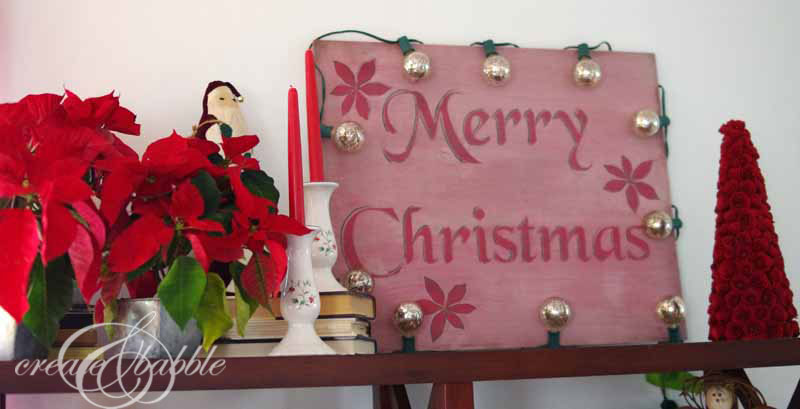 Here it is during the day.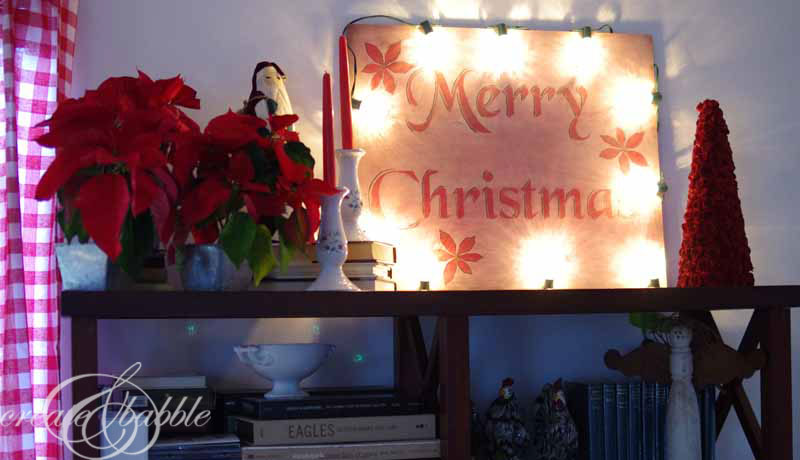 And at night, all lit up.

What is above your mantel? Or book case ; ) I'd love to know!
I link to these great parties: