Today I want to share how I made my own stencil and how I used that stencil to make curtain panels for my living room.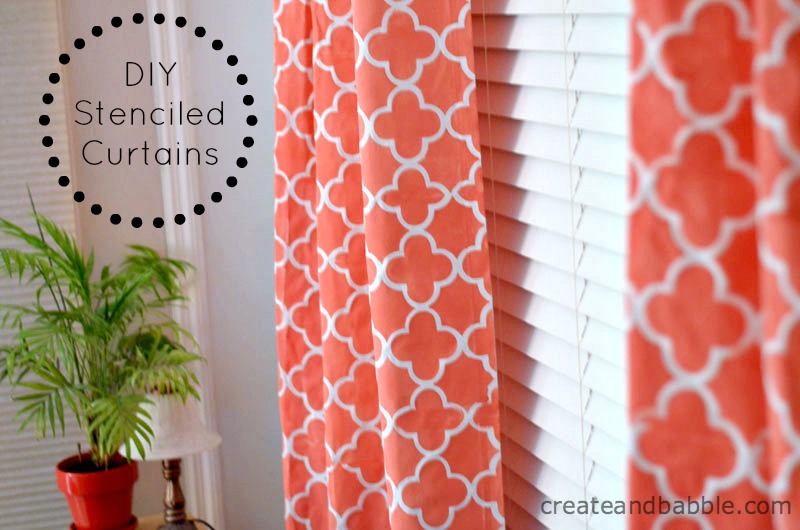 Well I didn't make the curtains – they're from Target. But I did stencil the curtain panels and they look completely different. (And yes, that is a purse below, not curtains – stay with me!) Let me back up here. Last spring, Dan and I repainted the living room. It was gold with two deep red stripes painted around the perimeter of the room. Yes, lovely (she says sarcastically). This was pre-blog so I don't have photos to show how awful it was. Trust me – it was bad. Anyway, we painted the walls a soft gray color. I hung inexpensive, plain white curtains until I could decide what exactly I wanted for window treatments. Fast forward to Christmas when I received this awesome camera bag. It's from Jo Totes and it's called Coral Rose.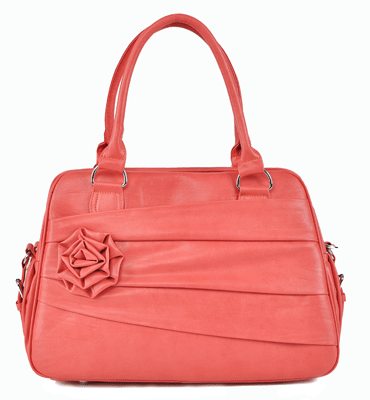 Not only do I love this bag, I love that color. As I was admiring my pretty, new camera bag, it hit me. This is the perfect accent color for the living room.  I knew I wouldn't find ready-made curtains in exactly that color, so I took a picture of that bag with my iphone and headed off to Lowe's to get my paint. (Why didn't I just take the bag????). The color is SunRose.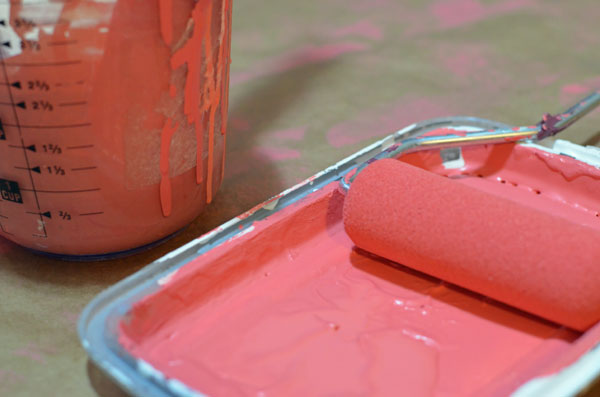 How about that match! Spot on, right? Okay, I have my paint. Now I need a stencil. Helloooo Silhouette Cameo! I  went looking through the online store, looking for the perfect shape for my stencil and came upon a quatrefoil lace background single fold square card (that's a mouthful!). I had to do a little tweaking. For you Silhouette users, that means ungrouping, releasing the compound path, deleting the card section, then making the compound path again, and finally resizing. Sounds like a lot, but it only took a few seconds. I cut the shape out of a stencil blank I found at Hobby Lobby.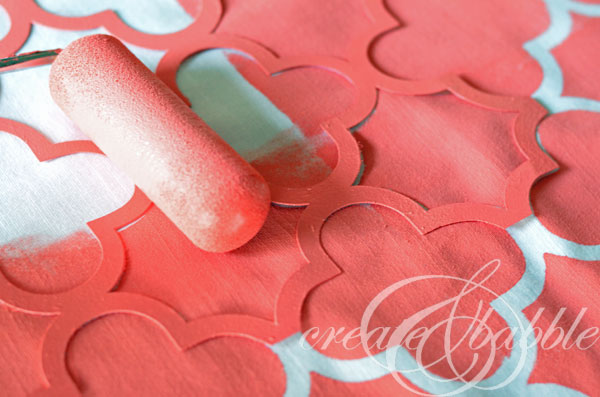 I covered the kitchen table with craft paper and got to work. I used a small foam roller to apply the paint. I wasn't overly careful with it. I wanted the fabric to have a hand-painted look to it. The fabric does soak up quite a bit of paint. I used more than I thought I would. I started with a sample size and that didn't even cover one panel. I went pack for a quart. Oh, and I did add fabric medium to the paint, although they still feel rather stiff. But who cares, they're curtains, not blankets.
First, the before photo.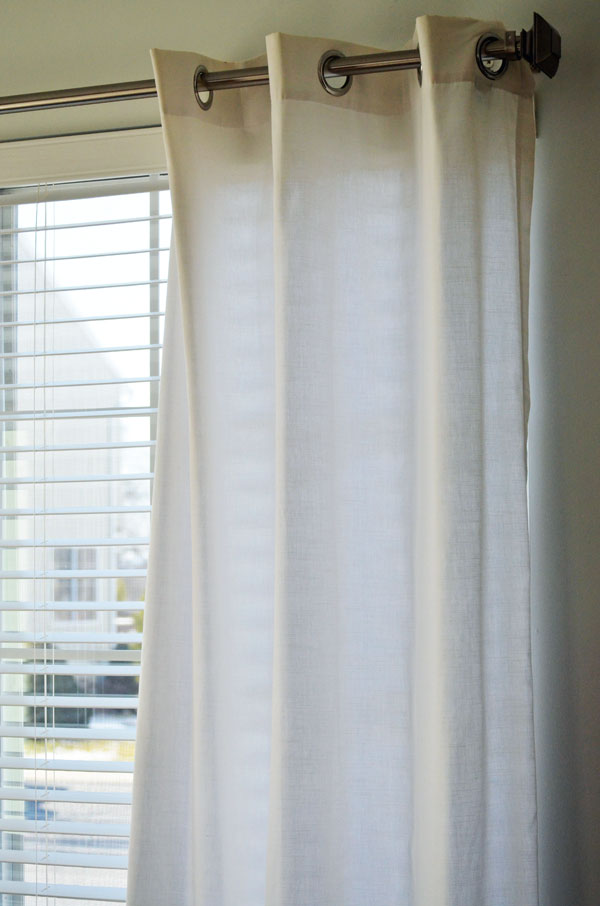 And after.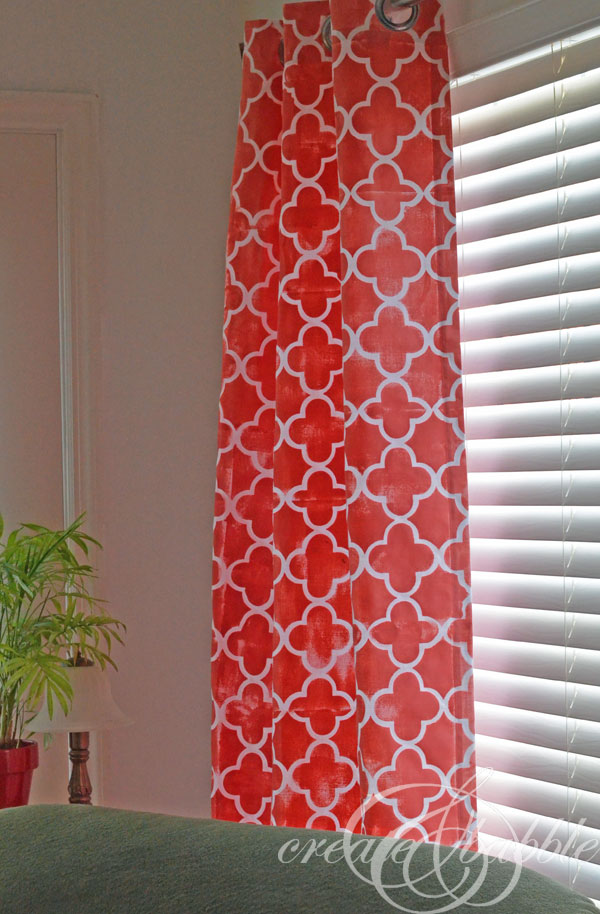 And there they are! I love them!
Stenciling plain curtain panels is an easy and inexpensive alternative to pricey designer fabric or designer curtains. And as often as I like to change things up around my house, easy and inexpensive are always good things!

If you're interested in seeing more stenciled fabric projects, you might like theses seat covers and you just have to see what I did to an old favorite upholstered chair that was looking a little worn.