You can make your own stencil out of ConTact Paper using your Cameo! I recently made a stencil using contact paper, a file from the Silhouette Online Store and my Cameo. The file I used is a houndstooth design that I resized to fit the top of an old, beat up end table that I've had for years sitting in my basement.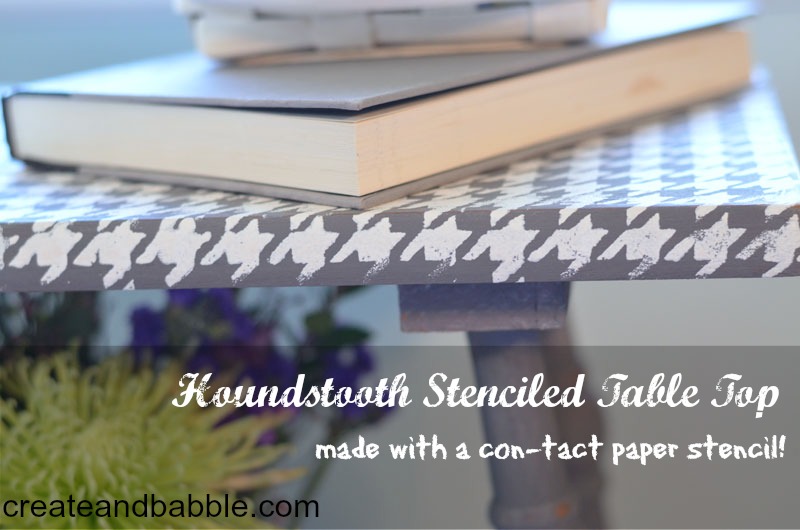 I got the table for free at an auction – no one else wanted it! I knew I'd do something with it some day. This table has seen better days, but I'm about to fix that!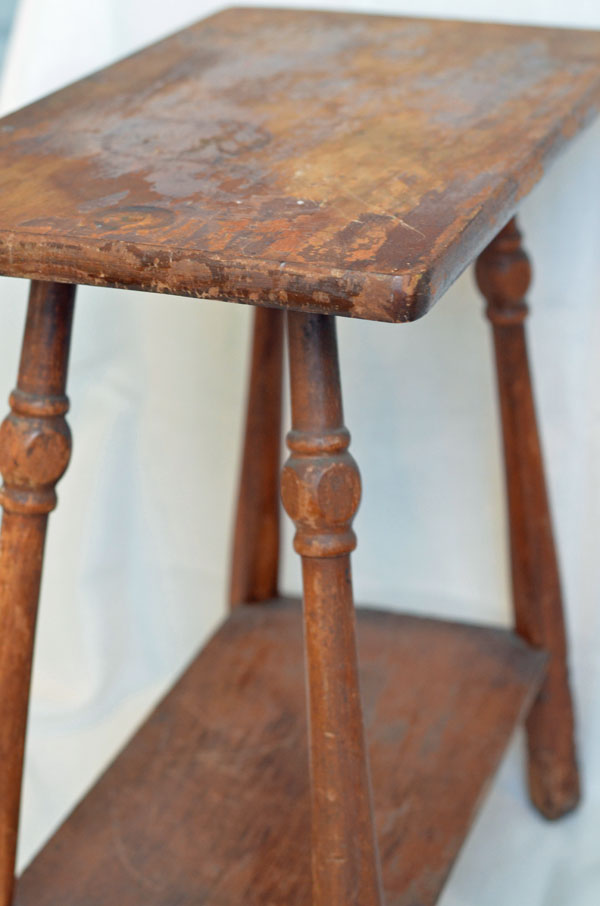 First thing I did was give it a good cleaning with a solution of water and vinegar. I let that dry overnight and, no, it didn't smell like vinegar the next day! Next I gave it three coats of my homemade chalkpaint (you can find that information here) allowing each coat to dry. I also sanded and distressed the edges between coats.
While the paint was drying, I cut out my stencil. I used a blade depth of 1 and slowed down the speed to 3. I didn't use a cutting mat. When it came time to separating the contact paper from the backing, I have to say I was a little nervous, thinking this may not work since the design is pretty intricate. But my Cameo didn't let me down! It came apart very easily. Have I mentioned how much I love my Cameo?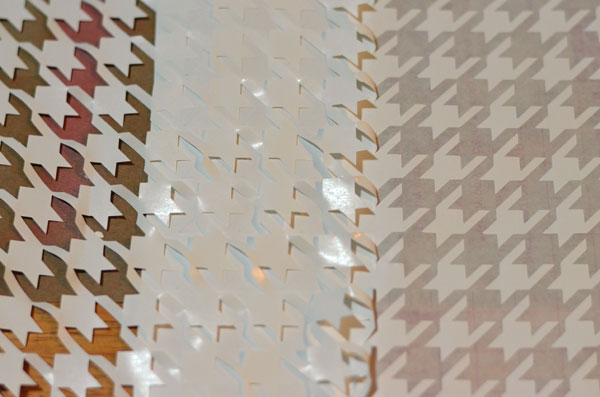 What's great about using contact paper is, it sticks so it stays in place while you're stenciling! I think it's perfect, especially for small projects like this.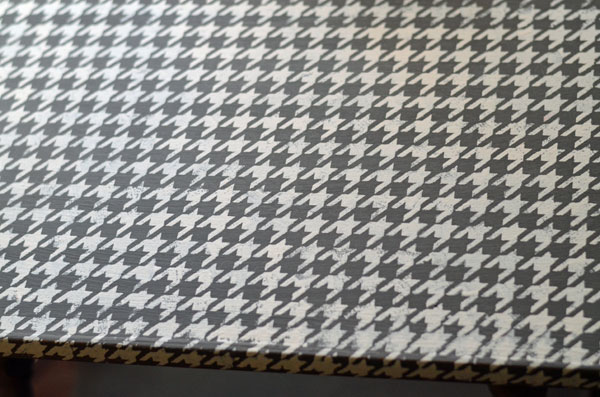 Here's how the table top turned out!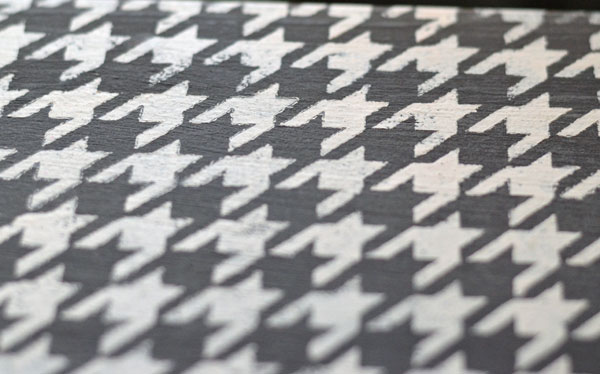 A closer look!
After the paint was dry from the stenciling, a gave it a light coat of furniture wax.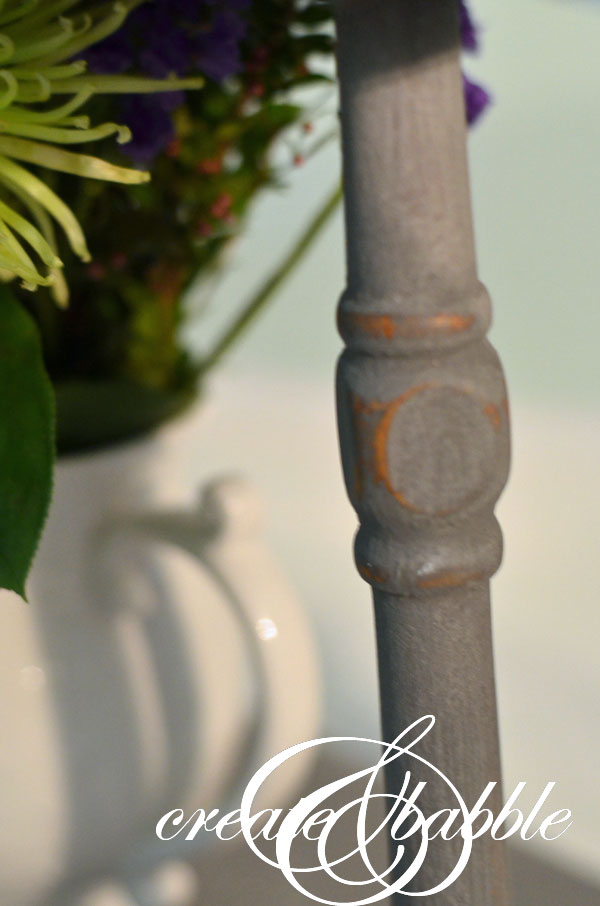 A leg shot!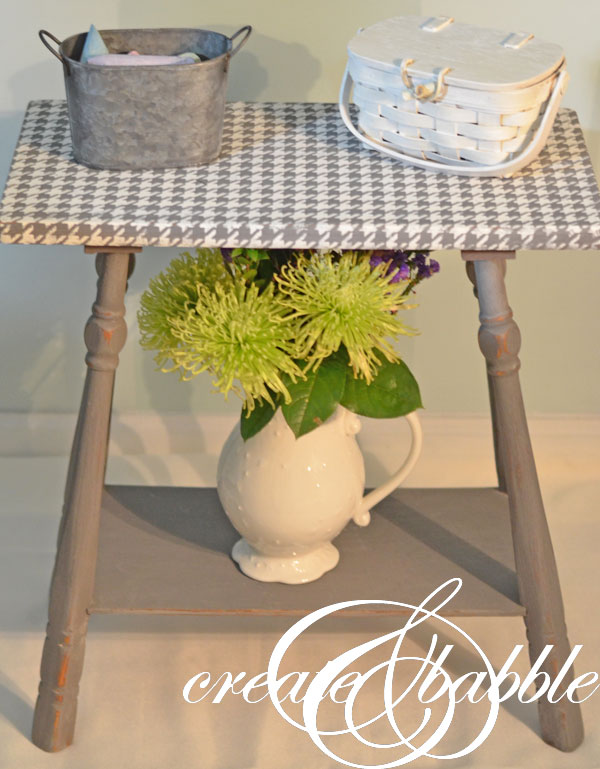 And there she is….all done! Now what can I stencil next?! Actually, I am working on my living room curtains so stay tuned! Have you stenciled anything in your house? I'd love to hear about it!