Full Disclosure: This post contains affiliate links, meaning that if you make a purchase after clicking through, Create & Babble may receive a small commission at no extra cost to you. Thanks for helping to support this site!
Meaningful gift giving.
I love the sound of that. What does that phrase mean to you?
To me, meaningful gift giving says to the recipient that they are valued. And loved. For you to have obviously put a certain amount of thought, time and creativity into making a one-of-a-kind gift just for them???
To me that speaks volumes about how you feel about the recipient. It says you are a meaningful gift giver.
I want to be a meaningful gift giver. I want my family and friends to feel "celebrated" when they receive a gift from me.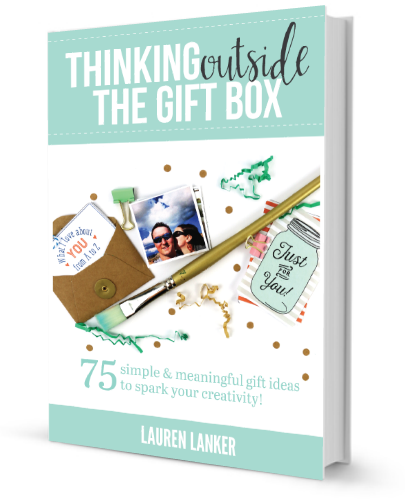 I recently read Thinking Outside The Gift Box by fellow blogger and friend, Lauren Lanker.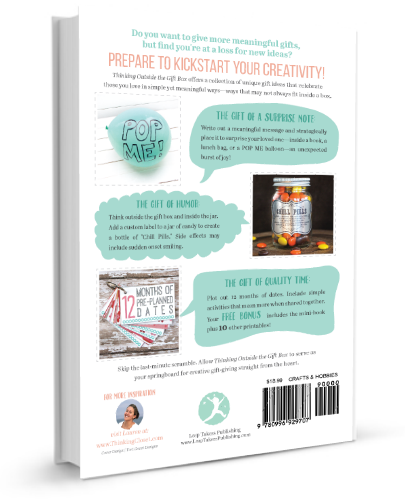 I've know Lauren online for a few years now (I finally got to meet her in person last year!), and I can tell by reading her blog (The Thinking Closet) that she's a really good gift giver. Really, really good, You know the kind. The one that you secretly hope gets your name in the "Secret Santa"!
So many of her posts and Silhouette® tutorials are about gifts. Awesome, meaningful gifts that she made for family and friends.
Since reading the book, I have learned many things. One is that Lauren comes by her meaningful-gift-giving skills honestly. She comes from a meaningful-gift-giving family! She talks about how she and her sister would wrap up random items to give each other as gifts ; ) and how her parents were always thoughtful and meaningful gift givers.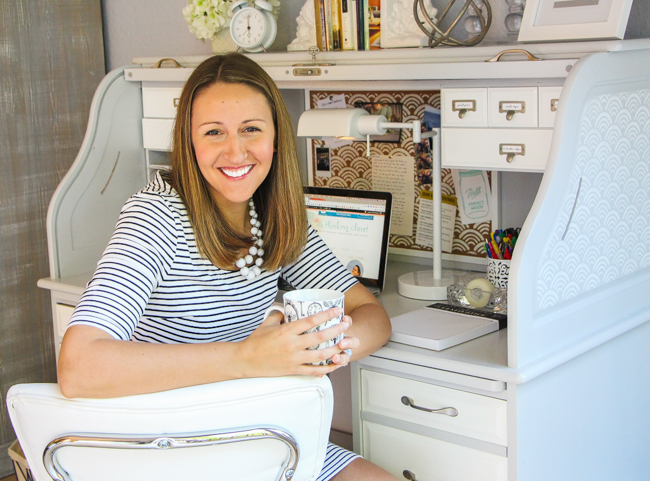 Lauren also talks about how gifts that were given to her sparked her creativity in return. A way of paying it forward!
Another thing that really stood out for me in this book is how Lauren explains that a great, meaningful gift does not equal expensive, extravagant, and time consuming to make.
I think that of all of the gifts that I give to Dan this Christmas, the ones that I think he will treasure the most are the ones that I made after reading Thinking Outside The Gift Box. Two of them came straight from Lauren herself in the form of printables that you receive when you purchase certain packages of Thinking Outside The Gift Box.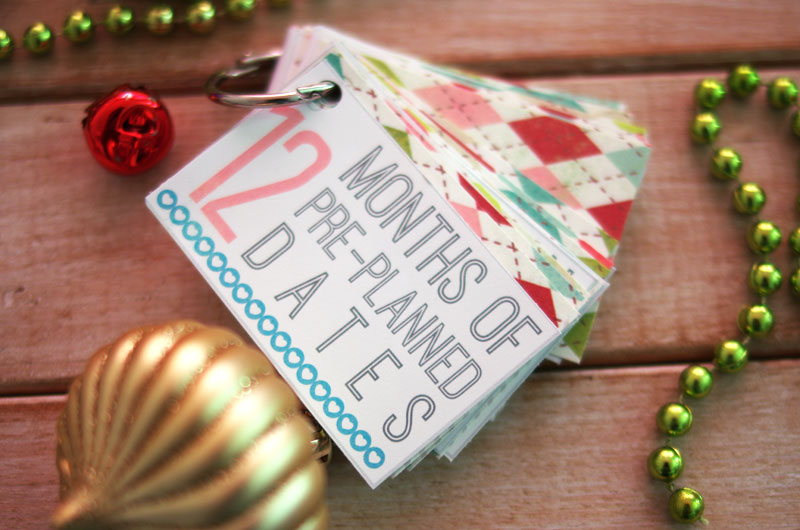 Filling out the 12 Months of Pre-Planned Dates was so much fun. I think this gift is a MUST GIFT for all couples!
This is just one of the 75 gift ideas that Lauren shares with you!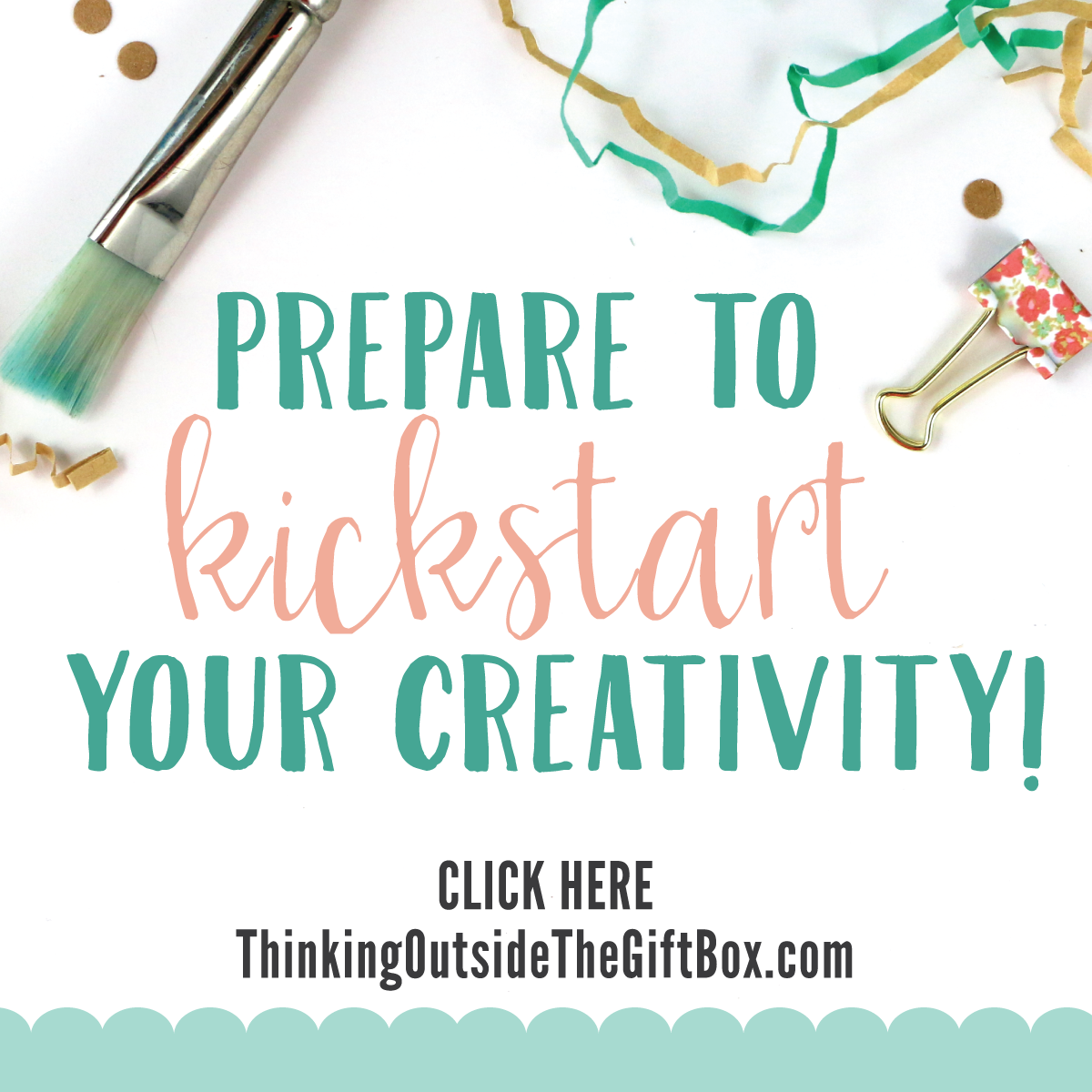 One more unique aspects of Thinking Outside The Gift Box is that each one of Lauren's 75 gift ideas is coded so you'll know at a glance:
if the gift is family-friendly (gift making is more fun with a little helper),
what supplies you'll need,
the approximate cost to make,
and the amount of time you'll need to make that gift.
I'm looking forward to becoming a meaningful gift giver. How about you??? Want to join me in raising the gift-giving bar?