Is anyone else out there looking for new bedding? I'm going to be making over my bedroom (at long last) in April and I would love to find new bedding that will look awesome and be the perfect finishing touch in my new bedroom. Here are four choices that I found at BeddingStyle.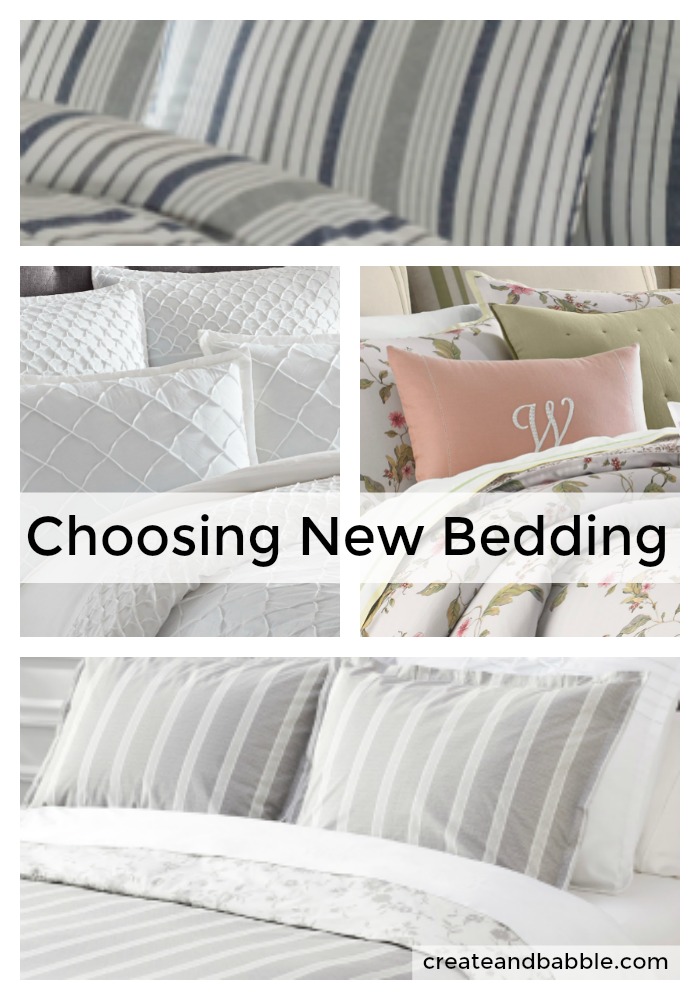 Here is what I'm looking at (I've provided affiliate links for your convenience – just in case you want to buy new bedding too ; )
All of the following choices are from BeddingStyle because they're having a Spring Sale!
Spring Sale! Take 25% off all New Arrivals at BeddingStyle.com. Use code FRESH25.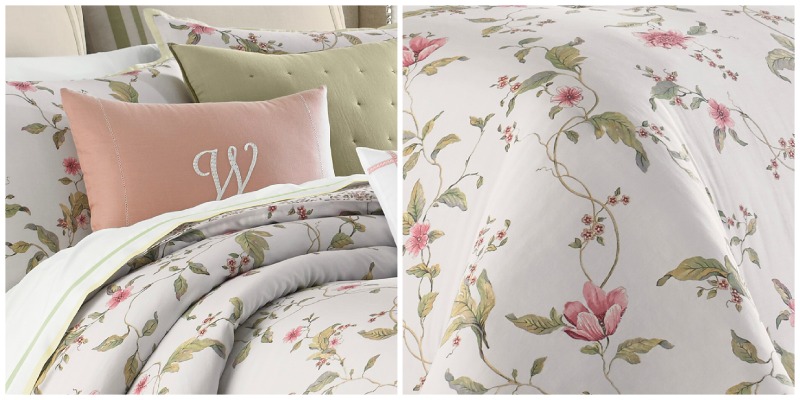 Wedgwood Sweet Plum Comforter Set
I'm drawn to the Wedgwood Sweet Plum set because of the white background. I have always liked a white backgrounds in bedding. That this is a floral design helps too ; )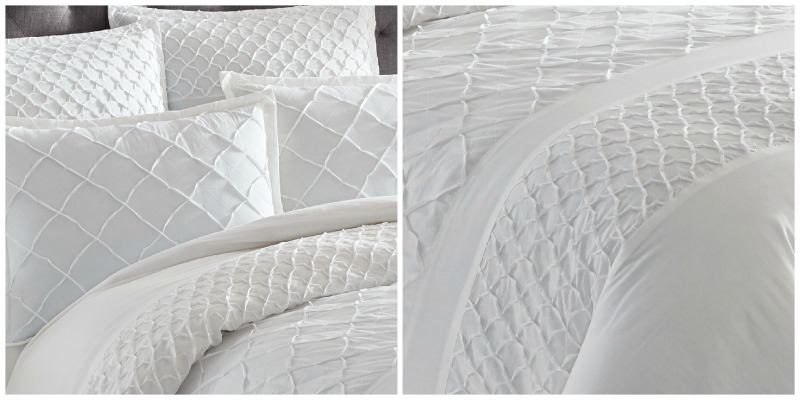 I ADORE THIS SET!!! It's called the Stone Cottage Mosaic Comforter Set.
I have always loved all white bedding – in fact there's a white comforter on my bed right now. But the texture of this one – I love it!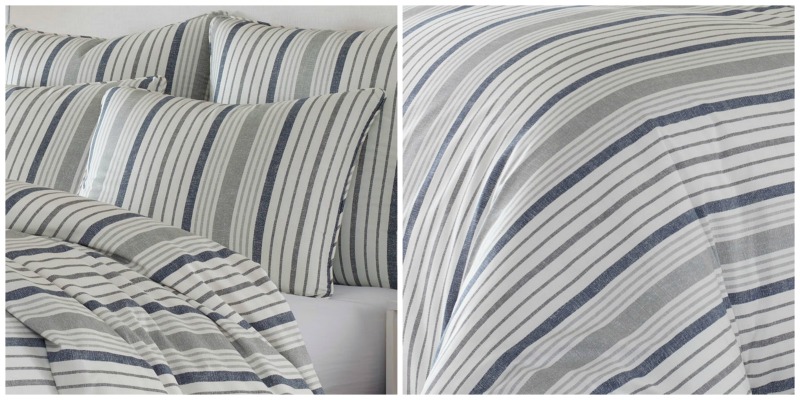 This comforter set is the Stone Cottage Conrad Comforter Set. At first glance I wasn't all that thrilled. But upon closet inspection? This may be a good choice!The room will have a decidedly farmhouse look so those stripes! (and there's a lot of white). Is this the one? I think this one would get my husband's vote. (If he had one ; )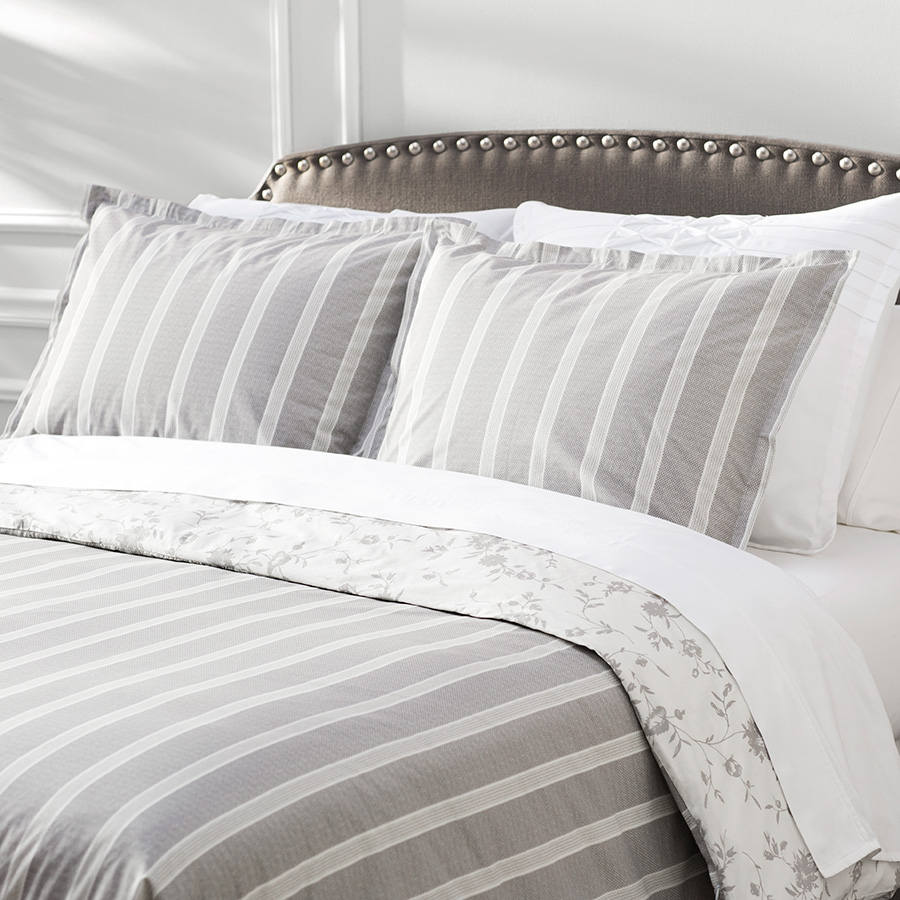 I think this set, Stone Cottage Nora Comforter, combines all of the above. There's a lot of white, there are stripes, and there is floral. Is this the winner?
Decisions, decisions!
I'd love to hear what you think. I know you don't have all of the details of the rest of the room. The walls will be an off-white. The trim will be painted white. The accent color is a light aqua blue. That's about all I know right now! Do you have a favorite?